Splinterlands Speculations and Preview! Waka Flocka and Imagine Dragons?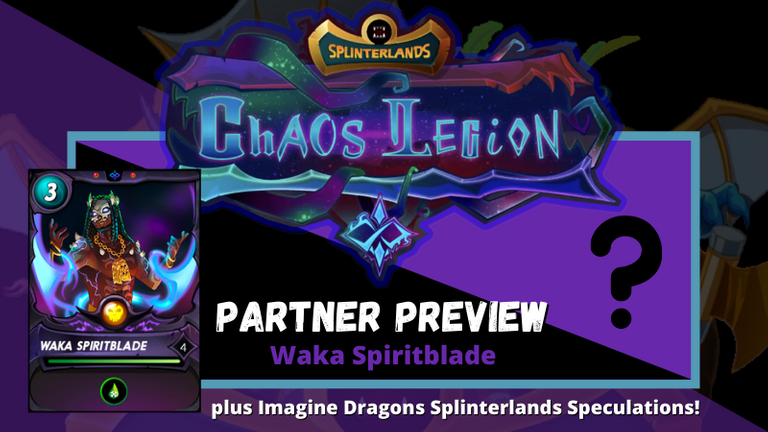 New Partnerships underway
In the AMA yesterday, new information was revealed about some 'big news', which was eventually announced in the form of two partnerships with relatively large bands/rappers. These partnerships would, at the bare minimum, include SPL advertising on their set, and possibly may include more concrete details beyond that.
---
Waka Flocka on Flame, Waka Flocka in the Game (Literally)
Djinn Muirat and Waka are about to drop the sickest album you've ever seen, Muirat betrayed the Djinn to drop albums and pursue a career in rap instead.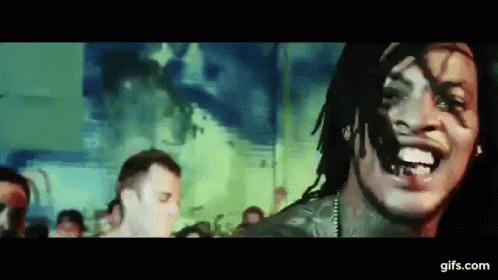 The rapper was revealed to be Waka Flocka, who is a pretty big name, and at one time was an even bigger name in the industry. I personally haven't followed him in a few years, so I don't know where he's at now, but his music still generates a pretty meaty 500m views on Spotify, he has a LOT of viewers/listeners, and he happens to be a gamer himself. I think Waka Flocka is a pretty solid choice, and hopefully the deal wasn't too costly, because it seems like a good fit for both. I'm hoping Waka Flocka plays Splinterlands, and I imagine he'll be getting a Gold Foil of his card- but more on that later.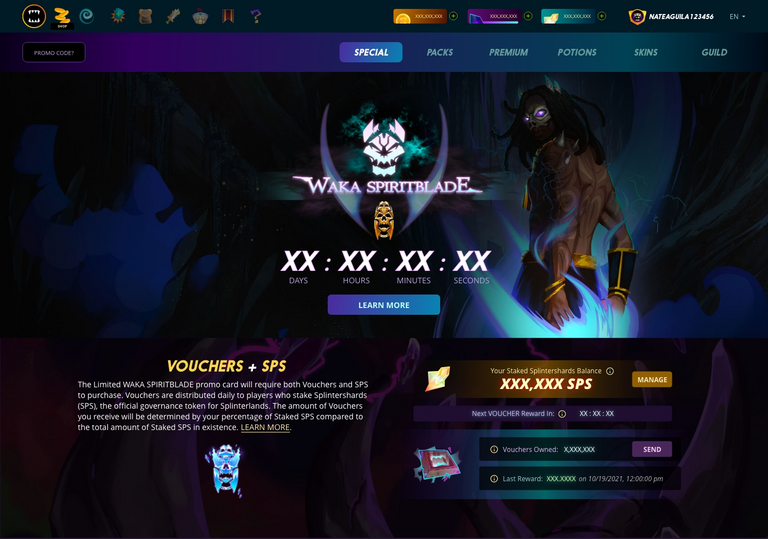 The current details of the deal that we know of are this: Waka Flocka is going to be put into the game as a Legendary Death Promo Summoner named Waka Spiritblade which will be available in the upcoming Voucher Shop, an area to use Vouchers and SPS in order to gain access to very limited, exclusive items. This move bolsters Vouchers' value, and as a result, also bolsters SPS in the long run. His card will be available in extremely limited supply, with 500 available on the Voucher Shop for SPS/Vouchers, and 500 available on AtomicHub for WAX. It's unclear if this is 1000 in circulation total, Gold Foils only, or how Gold Foil vs Normal Foil will work with such a low print number, but these appear to be the initial agreements of the deal, making this card potentially rarer than Yodin in circulation #s (although Yodin has a lot of 1 BCX cards, so if these are maxed 11 BCX promos, it may actually be more plentiful at the upper levels of play)
This Death Summoner will have Poison as his ability, which is positively lethal, especially for 3 Mana. But it's gunna make for a summoner that utilizes very spread out and diverse attacking types: Scattershot, Snipe, Opportunity, and Sneak are all going to be crucial parts of its team, and that means its damage is going to be VERY Scattered. This, along with the new introductions of plenty of Immunity and Cleanse monsters should make it a relatively balanced card, despite being very powerful. I see it having an absolutely deadly position as a Low Mana / Little League monstrosity, but I think it will balance out in mid and high mana. Check him out below: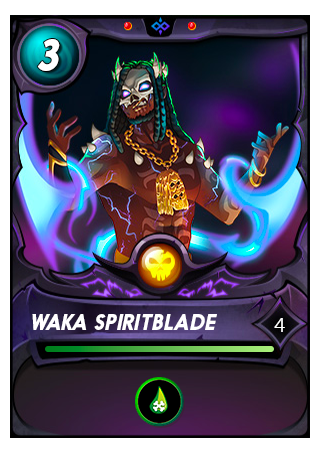 An Investment to Consider
This is for that Leo tag down there: A celebrity endorsed NFT on a #1 dApp Game, with a mint circulation of 1000, with a use-case? Read that again.
This is a highly collectible NFT with a totally different value proposition compared to normal Splinterlands cards, as a highly limited Promo card, a 10% DEC Bonus in-game, presumably maxed, you're looking at an exclusive, collectible gaming NFT that is a historical first for the Splinterlands Universe, but not the last.
Waka Flocka fans will want this, Splinterlands players will want this, collectors of Rapper related NFTs will want this, you're looking at a card that requires a large amount of Vouchers and Splintershards, AKA, a large investment into Splinterlands itself.
But you're getting a 1000 Circulation card, which is about the circulation of Valnamor, Prince Rennyn, etc. If you had the capital to invest into this, and you're interested in celebrity endorsed NFTs, or even any kind of collectible (think about the recent Post Malone, Katy Perry, and Malvin Pokemon Cards), you're in for a solid option here.
We're looking at a card that's easily going to cost $500-1000 day one, think about the asset appreciation on a card like that? There are a few rules in collectibles: Mint #'s matter, Circulation matters, Exclusivity and Demand matters. Waka Flocka will likely be one of the more expensive summoners to come, and will likely be one of the more expensive summoners period, being beaten out, likely only by Prince Julian and Archmage Arius. You can check out their prices yourself, though they have <100 Circulation, so it's like comparing apples to oranges anyways.
Furthermore, with the boost in value to Vouchers and Splintershards, and likely an ongoing list of partnerships to continue the functionality of the Voucher Shop, you're looking at asset appreciation in the SPS and Vouchers needed to outright buy this card anyways, and further access to new and exclusive NFTs from Celebrities as well.

But @jakkal ... where is the Splinterlands Speculations we've come to grow and love? You know, the one where you guess what a mystery card is going to be and you're WRONG EVERYTIME.
Don't worry guys I'm getting to that:
Partner #2, the big Dragon.
Imagine, You're talking about your game with Dragons, and you're not bragging, but you've got Imagine Dragons.
I said there were two partnerships, and the 2nd partnership has already been announced, but there are less details and more speculation here:
Splinterlands has partnered with Imagine Dragons, creator of well, a ton of 1b+ viewership songs, and oh, I don't know, one of the current major partners with Riot Games in their League of Legends multimedia universe, specifically Arcane Legends.
Yeah, that big Dragon.
---
That's cool but is this really worth it?
Look, it doesn't matter if you like, or don't like Imagine Dragons, the scope of a partnership with a band of that size is a SIGNIFICANT thing, you can scoff at how efficient or inefficient their target audience might be, but having the clout to get into talks, and not only get into talks, but actually pull off a partnership with a band of that size is literally beyond the scope most marketing teams will ever dream of reaching.
A 30 second viewership at a concert that big is getting Splinterlands to a LOT of people's eyes to a lot of people's FRIENDS' eyes. With a targeted ad campaigns, it means you can plop phone ads and facebook ads into those people's phones, they went to an Imagine Dragons concert? Reinforce that viewing with another subtle ad on Instagram. Advertising is about getting a person to see something multiple times, and using interconnected marketing campaigns to draw on one another and create a chain of subtle advertisements, the first one usually gets brushed aside, but the more they look at it, the more they see it, just subtly, in a few places, the more they will get curious.
I work as a graphic designer for non-profits: That means I work for marketing and graphic design where the goal isn't to sell you a product, it's to sell a cause. The only thing a person gets out of that is the good feeling in their heart and not a lot of people vibe with that, you're essentially tasked with convincing people to give money 'out of the goodness of their hearts'. Yeah, I know, corporate tax write-offs, but that's a different type of advertising entirely. What I'm getting at is that I know what I'm talking about here and this part is not just me spouting something in defense of the team: This is a multi-targeted ad approach that is the beginning chain to a long series of chains that will create a network of advertising that reinforces itself. Then, even if that person DOESN'T like NFTs, or Card Games, or what have you, they're going to go, hmmm, maybe so-and-so will like this, and now, you have Word of Mouth advertising coming from your campaign as well.
Seeing it, I imagine that's the end goal with the advertising in Asia as well. This goes without saying, but the same applies to Waka Flocka as well.
Moreso, both artists are heavily associated with gamers and/or gaming in general, and that makes them fairly targeted decisions there as well.
Anyways, back to Splinterlands Speculations: while the nature of the deal is likely very different: There likely won't be a 500:500 Wax/Voucher Shop sale for Imagine Dragons, they might want more circulation, they might want less, they might want to give out 50% of them as codes with spellbooks at their concerts. Who knows? The nature of the deal is between two parties.
What we CAN assume is that Imagine Dragons will ALSO be getting a Legendary Promo Summoner card... and that's where today's Speculations come in:
Splinterlands Speculations: Imagine Dragons' Promo Card
I LOVE doing these. I love guessing what the card is gunna be, and I also love that I am consistently wrong no matter how clever I think I was. (I AM calling bullshit on Soul Hoarder though: My speculations were on point with the lore and the actual abilities make no sense with the Lore, so I'm chalking that one up as a win on my part)
I am a firm believer that Imagine Dragons will go one of two ways on their card direction: Either they're going to do a play off of their name, Imagine Dragons, and go for a non-band member related card, or they're going to make it Dan Reynolds and his gang of band members, ready to hype the crowd and boost their squad to victory: AKA Dan is going to be a Bard.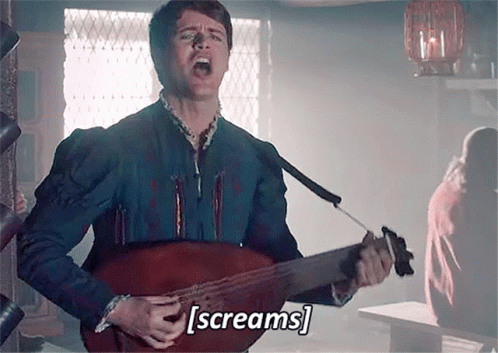 Playing off of Imagine Dragons
Imaginary, ghostly dragon apparitions that disappear and reappear in a thought, they are ethereal creatures, and they are a summoner that creates illusory summons to do battle with them, which are as real to the person they're facing as the actual thing.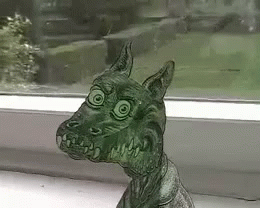 That's right, if they go this route, I am 100% calling it, this is our fabled Phase Summoner, and gosh, on a Dragon Splinter card, this might actually be a game breaker. Legitimately, they might have to axe the card and go with the other one because Phase is going to SHAKE the meta if it ends up being this. This one would be 3 or maybe 4 Mana.
Den Reynolds & Squad | Splinterlands Bard Extraordinaires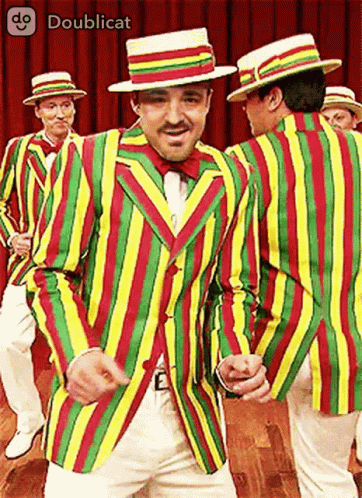 The classic take on the Bard, but this bard is a squad of bards, this card would be an insane set of buffs on a card, lets go with +1 Health, +1 Armor, +1 Speed, mostly because Archmage Arius already has +1 Attack stats, and I have a feeling Imagine Dragons would dig being universally helpful, as it vibes with their pop vibe. I also think this one would be a slightly higher mana cost, either 4 Mana or 5 Mana, as a multi-buff summoner.
Got an idea for what the Imagine Dragons card could be?
Leave a comment in the section below telling me your take on the future Imagine Dragons card! (Maybe it's not even a Summoner!)

𝕊𝕚𝕘𝕟 𝕌𝕡 𝕗𝕠𝕣 𝕊𝕡𝕝𝕚𝕟𝕥𝕖𝕣𝕝𝕒𝕟𝕕𝕤 𝕟𝕠𝕨!
Wanna get a Waka Flocka of your own? Waiting for that Imagine Dragons Card? Join me on Splinterlands and play with Flocka and Muirat soon: Drop the next big rap album on Praetoria, the other Djinn will HATE it. (you know, cuz he left them.)
if you use my link, here:
https://splinterlands.com?ref=jakkal
I'll send you 100 DEC when you sign up and get a spellbook, (as long as you show up as referred) which should help you get started via renting! Also, feel free to message me, I can answer any questions, give tips, etc.
---
---