[NEWBIE GUIDE] 1 DAY RENTAL STRATEGY - NOVICE ranked climb [HOW NOT TO LOVE RENTAL 2.0?]

Hello :D

Have you played Splinterlands today?

Today i want to share a experimental strategy that i realized after this new rental system.
For first i want to mention some new or how can i say, optimized? features that made possible
this particular strategy.
---
DISCLAIMER: This is not a financial advise, this strategy is for knowledge purpose, if you want to try do it for your own risk.
---
• LEES LIMITATION IN RENTAL TIME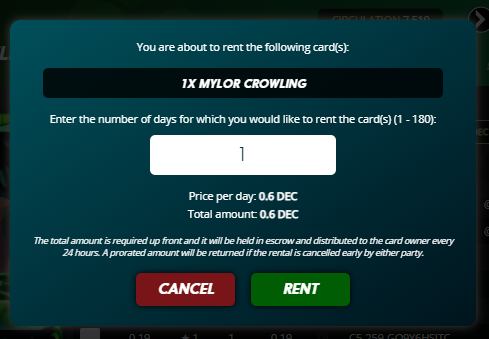 Unlike the old rental system through Peakmonsters, this new model allows us to rent the cards for as long as necessary without that requirement of a minimum rental period, so it is possible to introduce the 1 day rental strategy.
---
• RENT FOR DEC •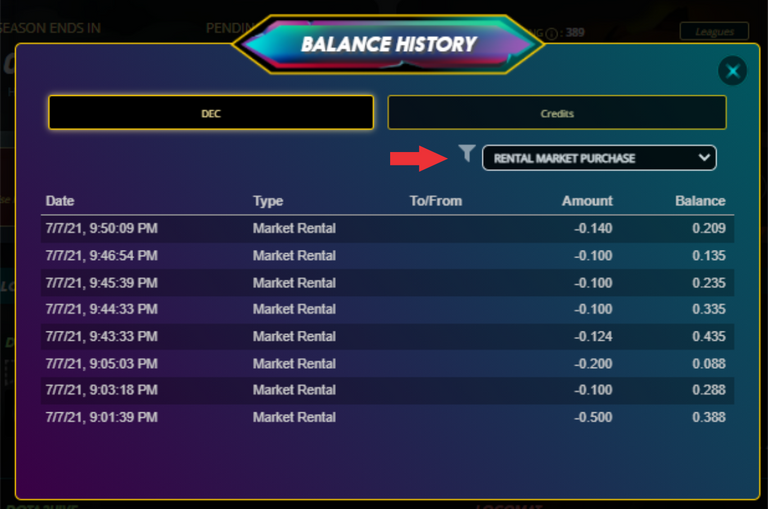 This change makes managing rent costs much more intuitive, in addition to an integrated history you can see the real rent value compared to the DEC received per battle.
---
• 1 DAY RENTAL STRATEGY •
It's a simple strategy for beginners. I write as an aid to new players and to make up for the lack of content about strategies, which makes many newbies end up spending more than they should, and there is the possibility of optimizing their resources in order to obtain an economically healthy trajectory during the game.
---
First of all you have to lean about the
LEVEL CAP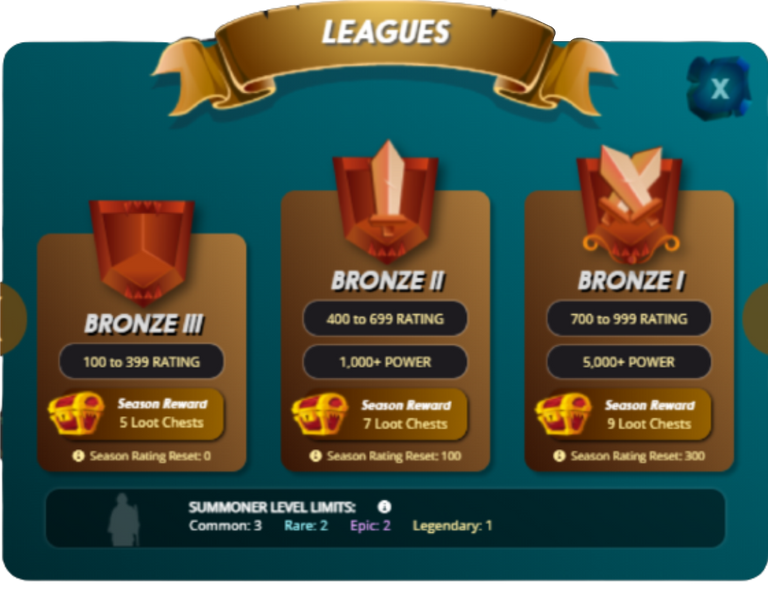 Our achievement here is to get BRONZE I.
in order to accomplish that we will limit ourselves to the lvl capacity of the bronze league.
Having said that we will rent a summoner with a lvl equivalent to the bronze league limit, in this tutorial I will choose Mylor, a rare lvl 2 summoner.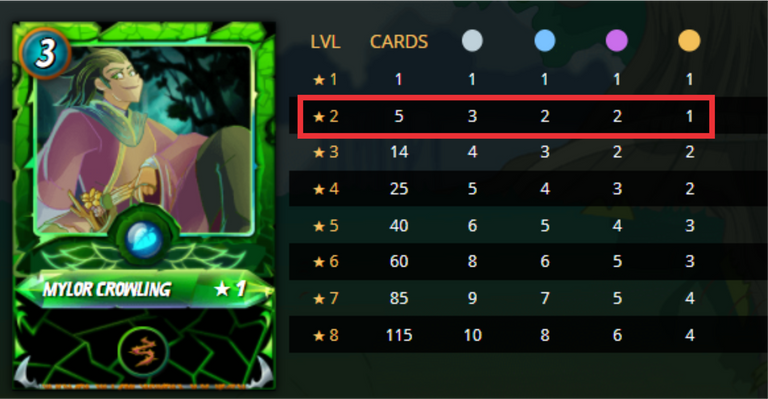 As the stats show to us about the monsters level we can understand that we can use:
• LEVEL 3 - COMMON MONSTER
• LEVEL 2 - RARE MONSTER
• LEVEL 2 - EPIC MONSTER
• LEVEL 1 - LEGENDARY MONSTER
It is the level cap not the quantity, you can use many different monsters from the rarity you want.
---
RENT SYSTEM
• Follow the numbers on the image and go to the market(1), open the card rentals page(2), select the summoner filter(3), choose the element you want(4), turn the price filter to arrow up(5) and the level cap to 2(6).
Select the card by the lvl you want and the lowest cost possible(1) then select rent(2).
In the confirmation window you can choose now between 1 to 180 days. So for this strategy you gonna choose 1 day(1). As you can see the total amount will show the exactly DEC who will be deducted from your available DECs in the moment you press RENT(2).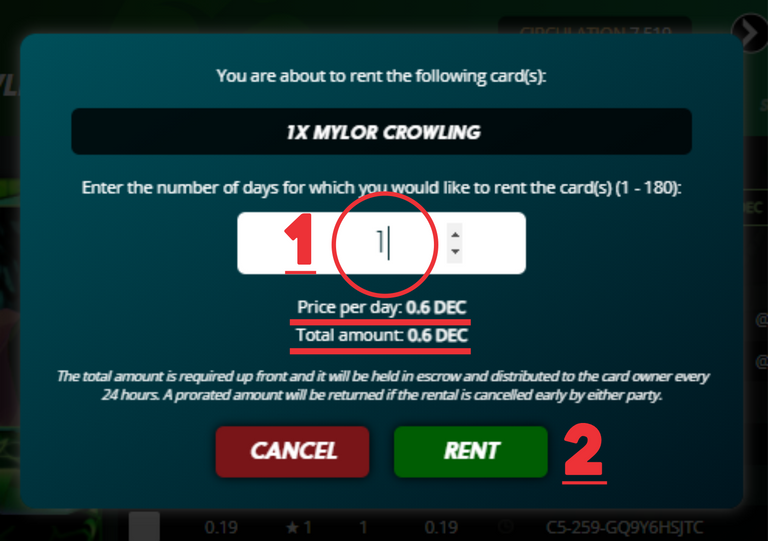 • MONSTERS •
Get back to your filter setup and change to monster ROLE, set the RARITY and the level cap for the chosen RARITY.

By doing that you will be able to rent the card at the lvl you want for the minimum price possible which is 0.10 DEC/day.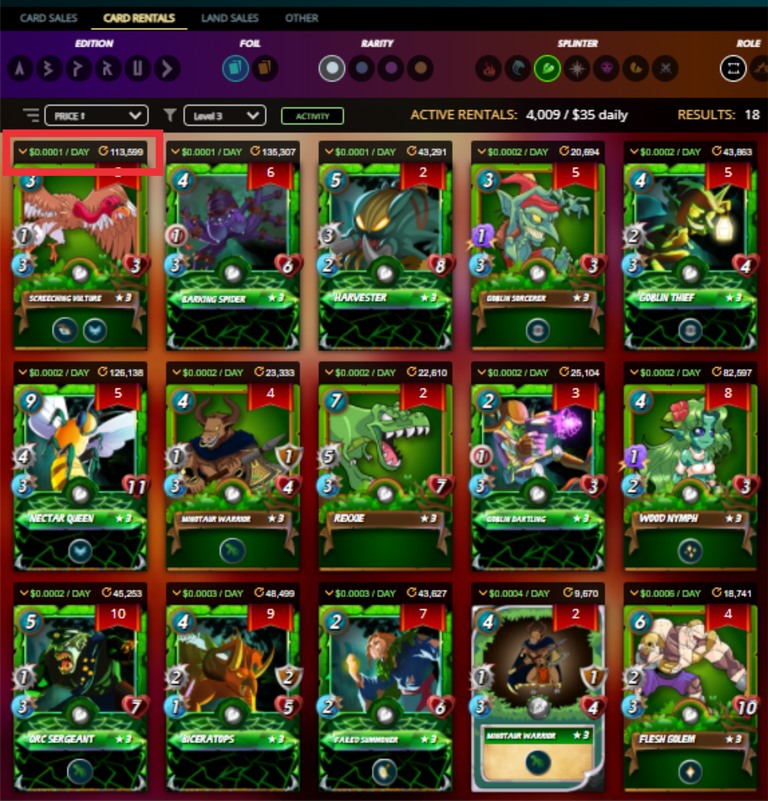 Follow the same step of rent a summoner and set to 1 day rent.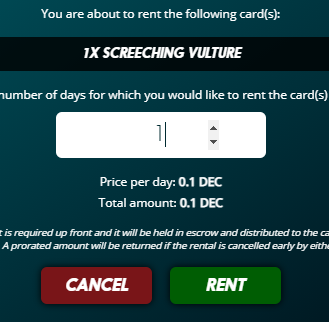 Do the same with neutral cards.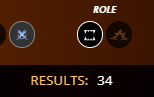 And don't forget to rent a chicken: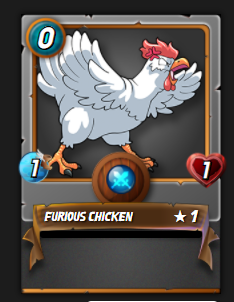 This is the foundation, rent cards with the league's lvl capacity, for a period of one day.
What you need to do now is rent a couple of cards by your available DEC always taking into consideration how much you can made and if you will be able to redo this on the next day to keep playing at your rank league.
• Take note from the time you rented to keep the schedule of your rents.
You can check the rented cards in your collection by selecting "rented to me" in the filter.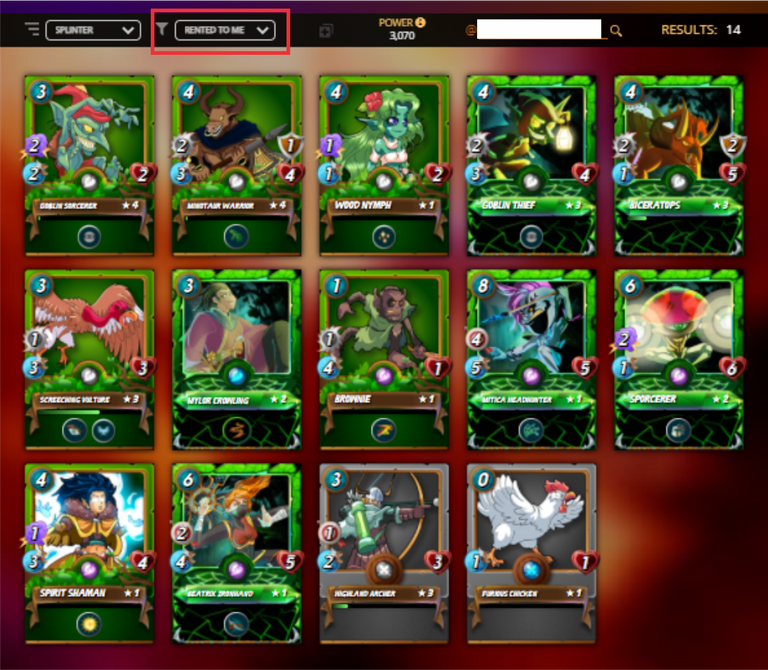 And you can also check how much it's costing to you, to make notes about how much the day of rent will cost.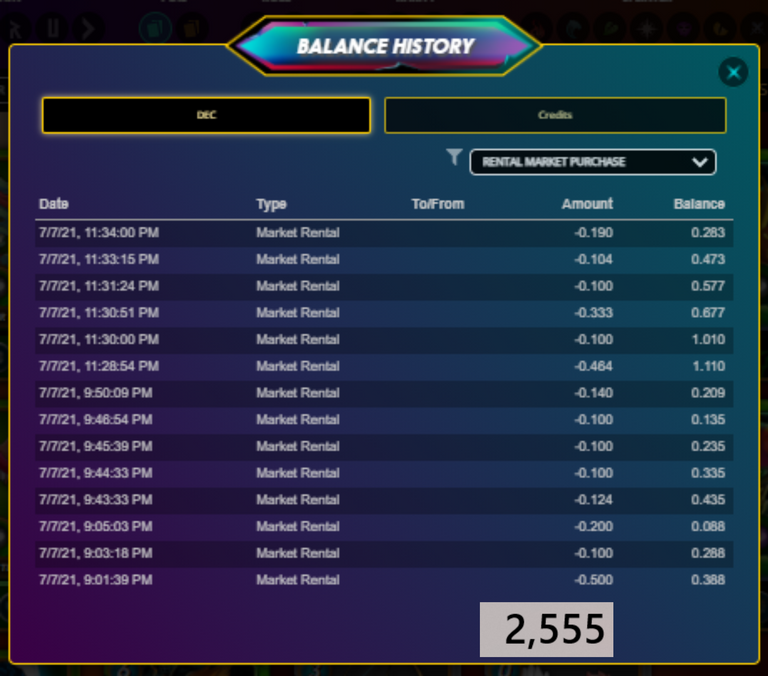 This cards cost to me 2,55 DEC for the day. What a penny Investment, for sure you can do this amount without even rent a single card. For sure @splinterlands have to optimize this window in order to show the total without the need to do it manually. It will hurt if you rent many cards, its real that you can calculate by another methods, but this auto sum will be good.
After the rent i got to the battle and with 0 trouble i got a win streak that leads me to the cap power of Bronze II.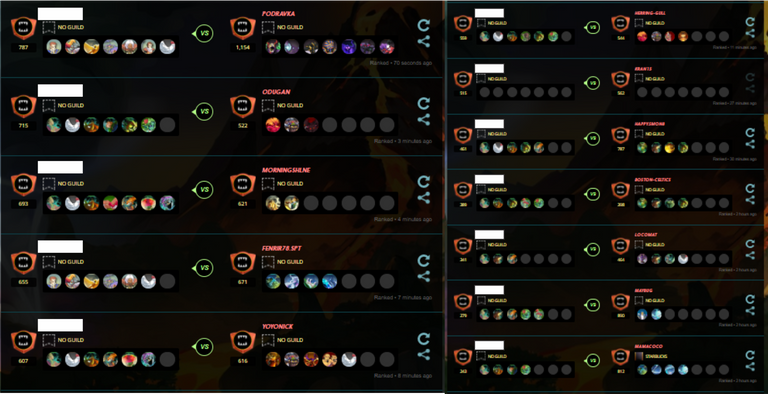 Also did the daily quest and got 8 DEC (3x more than the rent cost)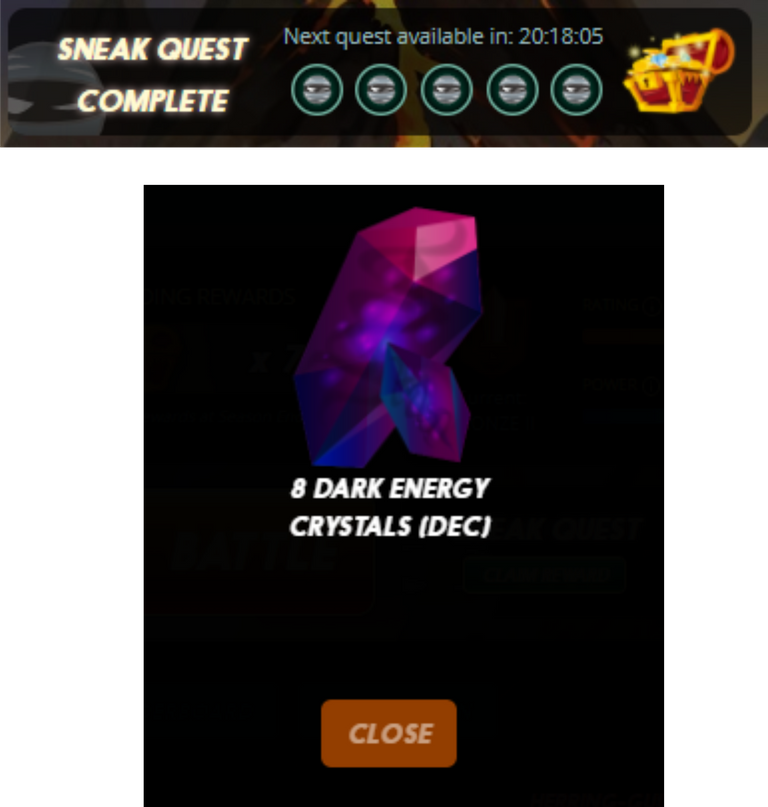 • in less than 30 minutes i got 22 DEC, MUCH MORE than the 2.55 DEC rental cost. it's almost 900% from the investment back. IN 30 MINUTES.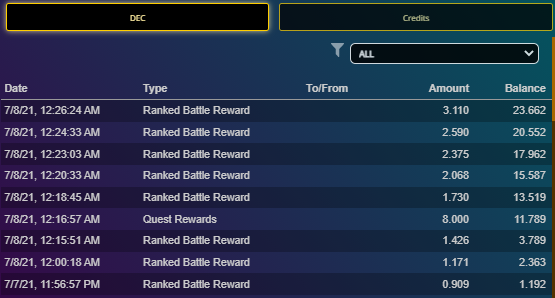 That's only the begin.
I will edit this post after 24h, i will rent more cards to be able to get the Bronze I. But i will finish the "maths" in 24h by the time of this post.
---
That's it guys, hope i can help someone with this tips.
Enjoy the game.
---
---