I Joined All Novice League Tournaments!
Hello guys! I am lolxsbudoy and here I am again to share to you of what I am doing in Splinterlands. And for today's activity is that I joined all Novice league Tournaments this season.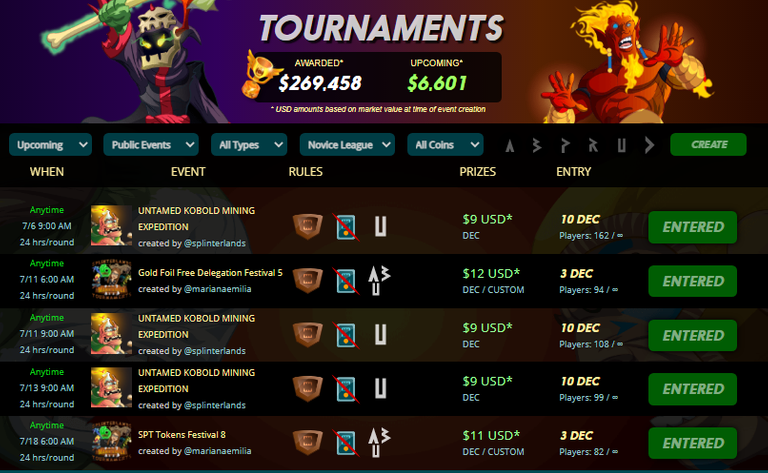 There are five (5) Tournaments that I joined and hoping that I win at least once Lol! If you don't know yet, I am currently a bronze league player and my cards are not that plenty and powerful but if anyone has an excess cards out there, I would be really happy to have it delegated to me.
So I chose, novice league tournaments so that I can limit the cards level to only one and with this I would have a greater chance to win! I hope I would do great in these tournaments and one of the tournaments starts today. Wish me luck Everyone!
I'll update you what will happen!
---
---