Novice League Tournament Update
Hello Guys! I am lolxsbudoy and today I am going to share or update to you what happened on the Five tournaments that I joined. So out of these five, 1 tournament has finished AND THE RESULT IS...
Before that, the tournament is a novice league entitled UNTAMED KOBOLD MINING EXPEDITION which hosted and created by splinterlands. This was held on July 6 and has 197 participants. The rules was No legendaries and untamed edition cards only. It has an entrance fee of 10 DEC for participants with Bronze league and below.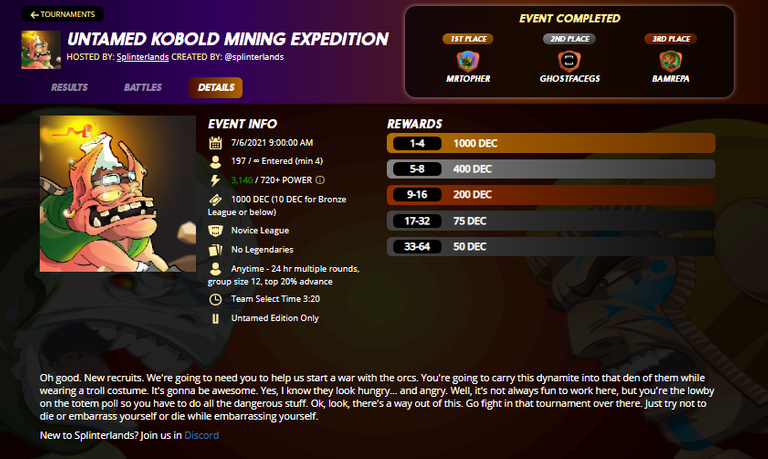 In the tournament day, I was ecstatic because I got 4 wins with no loses in the first twelve hours. I was really hoping to have another wins so that I can proceed and advance to the final round of the tournament. I already put my teams, which is why I already relaxed and will just come back after....
BUUUUUT!!!!! AFTER TWELVE HOURS THIS HAPPEEEENEEEED HUHU....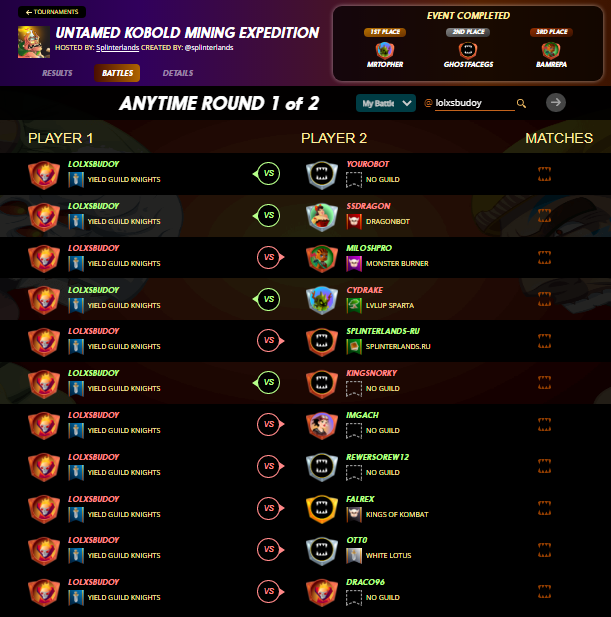 STRAIGHT LOSES!
That's the result guys! UNFORTUNATELY!!!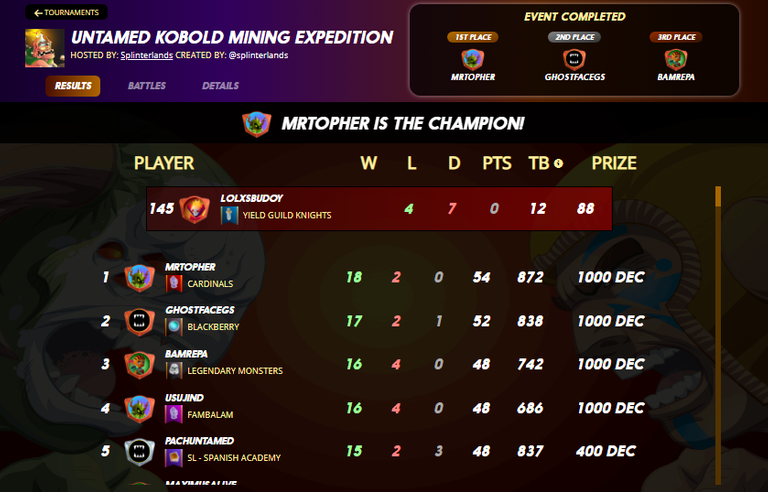 I hope I'll do well in the other tournaments, cheer me up guys by upvoting my blogs and following me. Thank you and God Bless everyone!!!
---
---