Spending 100 bucks in EARTH SPLINTER & An immediate return on the investment (check out the battles and calculations that a strategic investment can make!)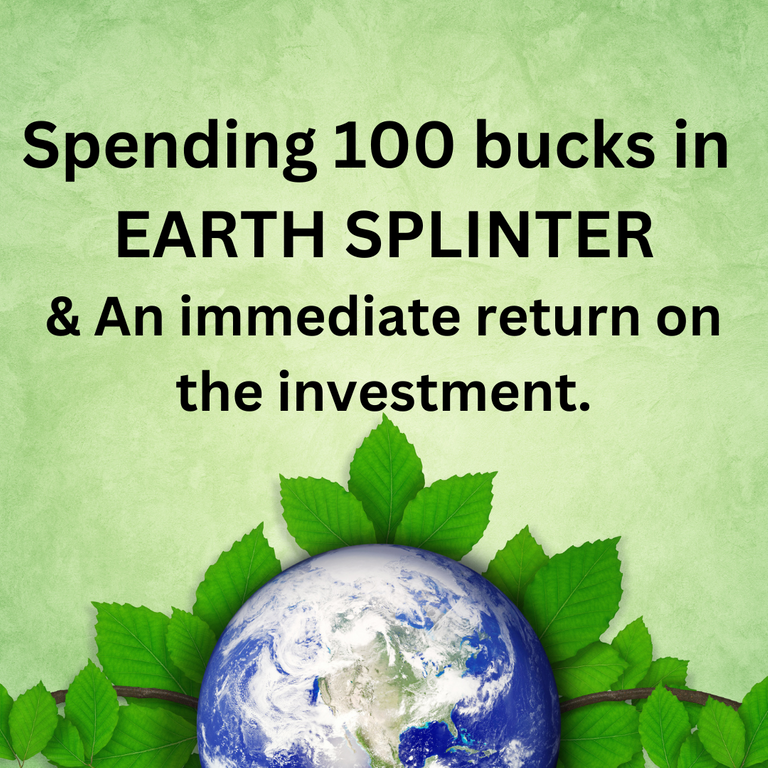 This week I've been back thinking about how to build the best deck I can - now, I don't have an unlimited budget, so I need to get some bang for my buck. Today, I had 100 bucks - and I think I found just the right 'bang' I was looking for. (And, everything is ultimately an investment, so I need to be thinking about returns!)
Straight off I knew my focus had to be Obsidian. There are a few reasons for this, my big one: I love using Alric in WATER SPLINTER, so I've been thinking of how I can have an equally aggressive magic line-up over in EARTH.
Checking out OBSIDIAN then, you can see that she is part of my GOLD FOIL collection. I play in the GOLD League in RANKED play, and I had been using this card at Level 5. But, this actually means I had been missing out on leveling up cards to their maximum potential for the league. Sure, I could access some decent cards - but here's the thing - There are extra skills added when you move from a 6/5/4/3 across the row to 8/6/5/3 - and it was my intention to move up in the world and be more competitive by doing just that.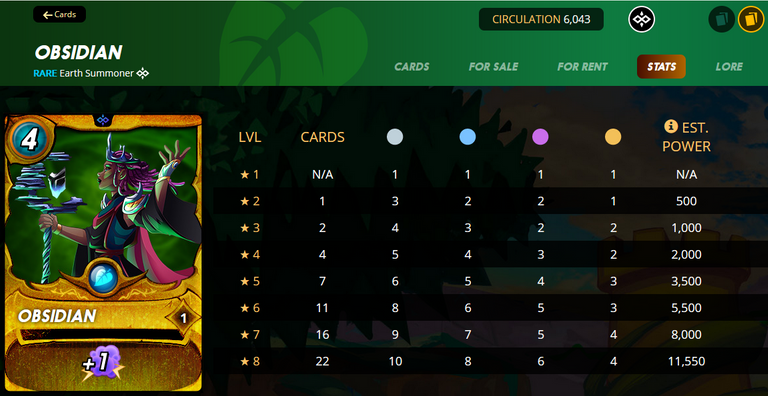 My investment in this card then was 4 x single cards, which I combined to bring my Obsidian up to Level 6. For these, I paid: $18.20, $18.25, $18.44 and $18.44
Total: $73.33
You can see then that Obsidian took a huge chunk out of my budget; that was OK - given I am a very, very, very long way off from moving out of GOLD league, and now I have myself a maxed summoner for the league. The next step was to start moving cards up that would give the most benefit to my team.
And, again, I went for a card which wasn't cheap, but which would be incredibly effective. I've gone for the GOLD FOIL GOBLIN PSYCHIC - and, let's face it, this card is good. His high base magic attack, his healing and his affliction skills are all AMAZING in battle - but, did you know that when you push him to Level 7 he gains the SILENCE skill? This skill is basically a game-changer, as it will lower all your opponent's magic attackers by 1 - in some cases, reducing 5 or 6 attack from their team per round. Not a bad outcome, eh?
For this card, I needed to buy up and combine quite a lot of cards, as I previously had this card at Level 4 which required only 2BX. I had never bothered leveling this card any further than that because he only gained a small health advantage - this meant I needed to invest in 12 of this card to make it really sing.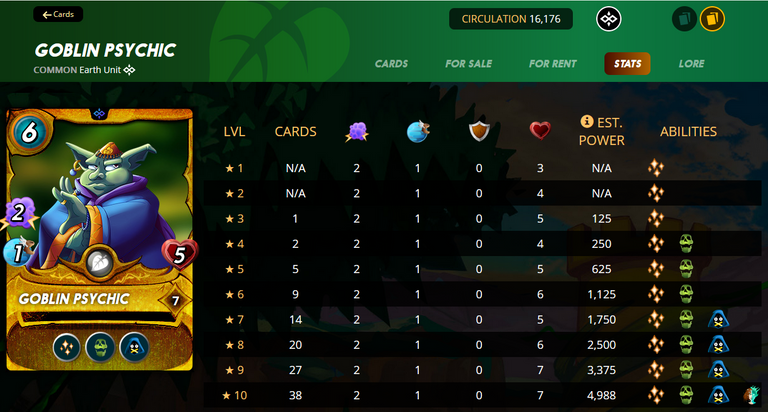 For this card, the prices varied from $1.93 up to $2.10 - but it was worth grabbing all the ones I needed rather than wait.
Total Spend: $24.83
What I'm seeing then, is my 100 bucks didn't go far this week, but I was able to get some game-changing cards. And the best part? The easy of shopping! Did you know you can head over to peakmonsters and buy all your cards in one click? They even reward you with PKM tokens. Now, when you're shopping for bargains, everyone loves a freebie!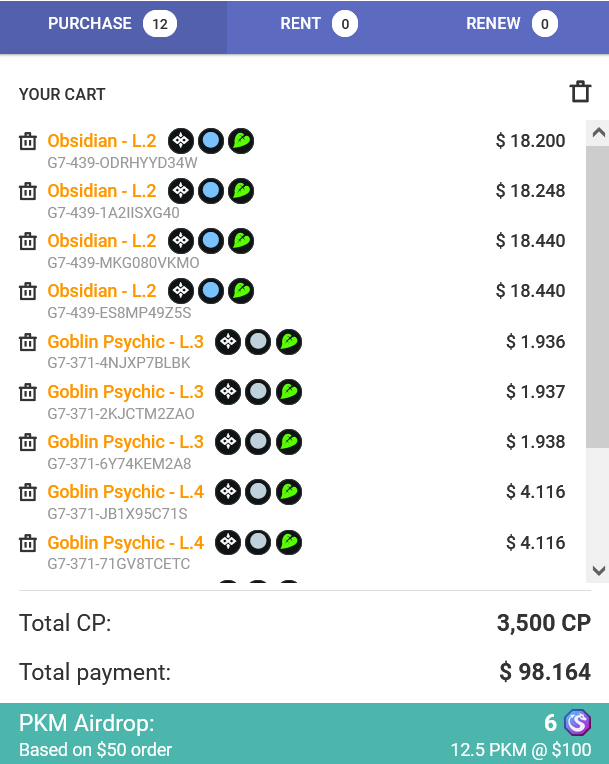 My next challenge then was to use these new and improved cards in battle, and - I thought that to do so, I would benefit from renting a MUSHROOM SEER, and, I'll be honest, I don't like renting, but I know I need to create some synergies with my new cards, so off I went to the market. And, would you believe I was able to pick up a Level 5 Mushroom Seer for like 14 DEC per day? Talk about a bargain! Off to the battles we go then: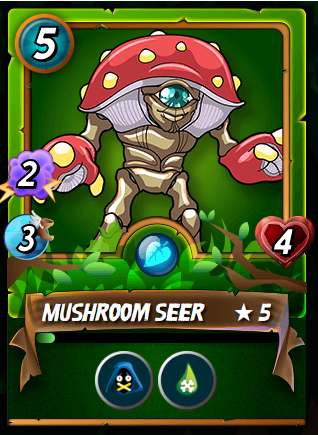 My first battle then demonstrated the potential of the new line-up, as I was able to reduce my opponent's magic attack significantly, ultimately leading to my dominant position in the battle by it's conclusion. The result was I beat a team stacked with amazing cards and earned myself 1.569 SPS!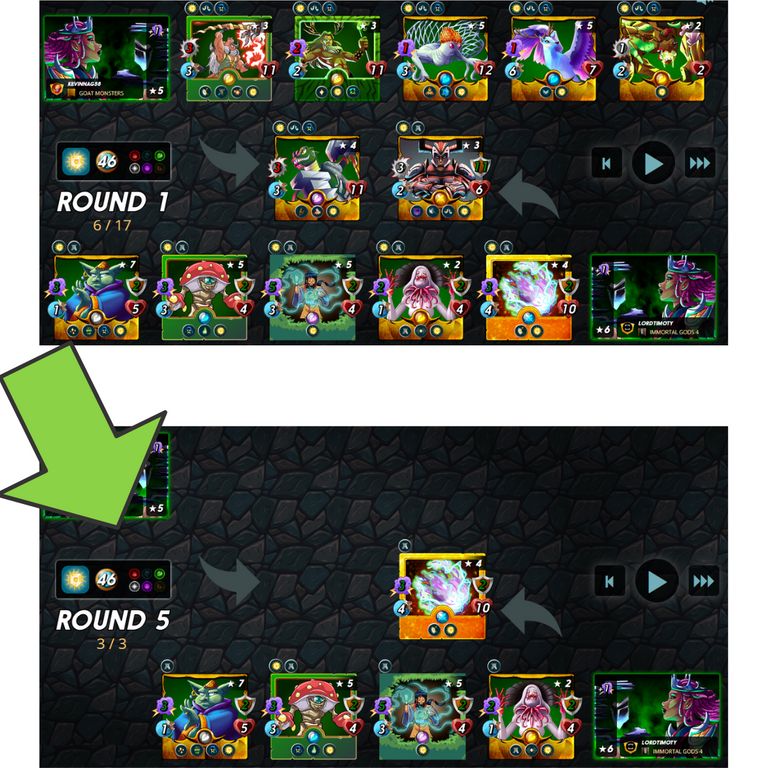 The next battle was far more dominant, again I came up against an OBSIDIAN and again, mine was the higher level - and, by combining my new strategic trio of Obsidian, Goblin Psychic and Mushroom Seer my team ended in a position which was largely unchanged from how the battle started. The end result was 1.649 SPS dropping from this win too!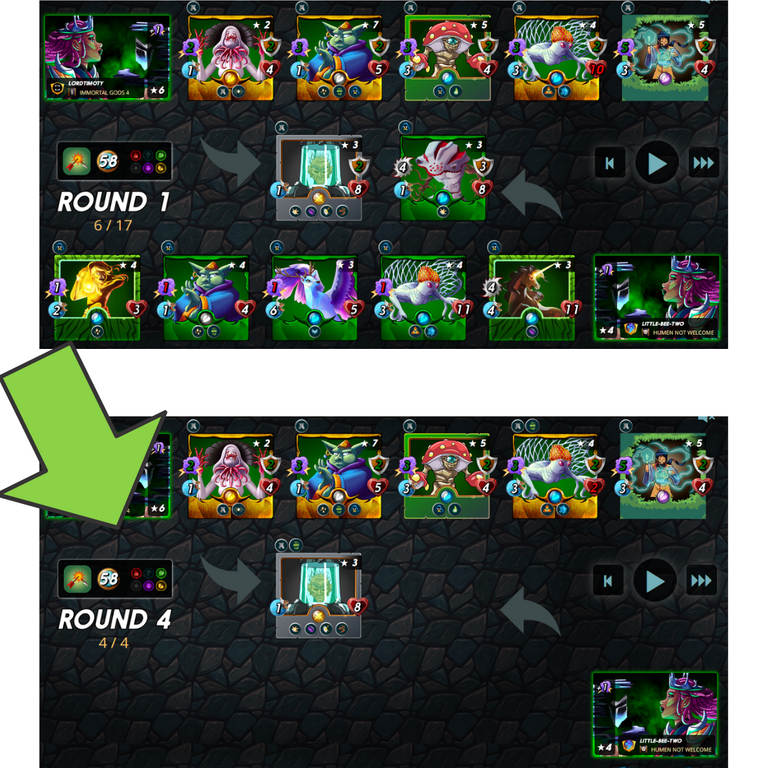 OK, let's talk investment outcomes. Over time, you'd have to hope my GOLD FOIL purchases will appreciate in value, especially if they gain additional 'ooomph' when working on LAND. However, even just taking those 2 battles in isolation - I was able to win 3.2 SPS. On current prices, that's 0.47 HIVE or around 27 cents (USD). Or, if I think about it from an investment point of view,
0.26 / 98.164 = 0.0027% of my investment returned in just 2 battles! At that rate, the return looks like it will be assured over time.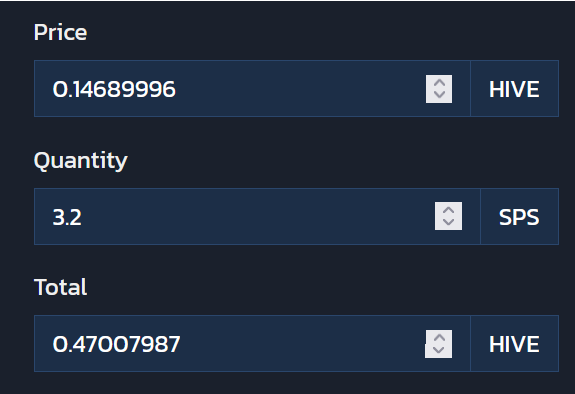 Thanks for being part of this shopping trip with me, and until next time - keep up the battling and investing!

Don't forget, you can click here and sign up with my affiliate link.
#splinterlands #spt #play2earn
#oneup #hivegaming #battle #leofinance
#pimp #neoxian #archon #palnet
#proofofbrain #thgaming
#leofinance #battle
#peakmonsters
---
---