[Zensports Tournament] First Place in the Diamond League Qualifier - $25,000 CRYPTO PRIZE POOL in Octobers Event!
Yesterday the Diamond League Qualifier Tournament for the Stache Classic Tournament in October took place. Among the participants were other guild members such as. @frosta @lifestyle99 @spirits4you @happymax.
In this qualifier the lower player had to challenge the upper player. We already know this game principle from the initial tournaments at Splinterlands, when the tournament system didn't exist yet. With a little delay it started - in the Discord Channel for the Qualifier on the Zensports Discord Server all players were ready.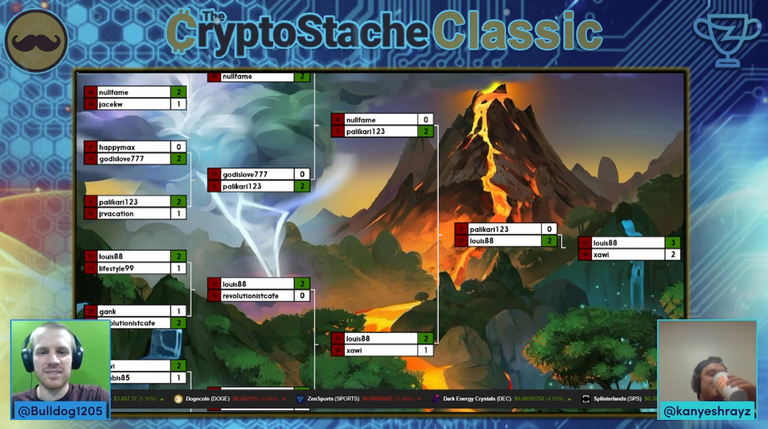 I think the tournament lasted about 2 hours and I actually... like I didn't expect at all, managed to defeat all the opponents without ending up in the Loosers Bracket. The tournament was really a lot of fun. Thanks for the format and the tournament series here goes to ZenSports.com as well as @clove71 @aggroed @bulldog1205 @kanyeshrayz
Besides the tournament was streamed on Twitch and Theta.tv, which I personally find especially good.
My Games - My Enemies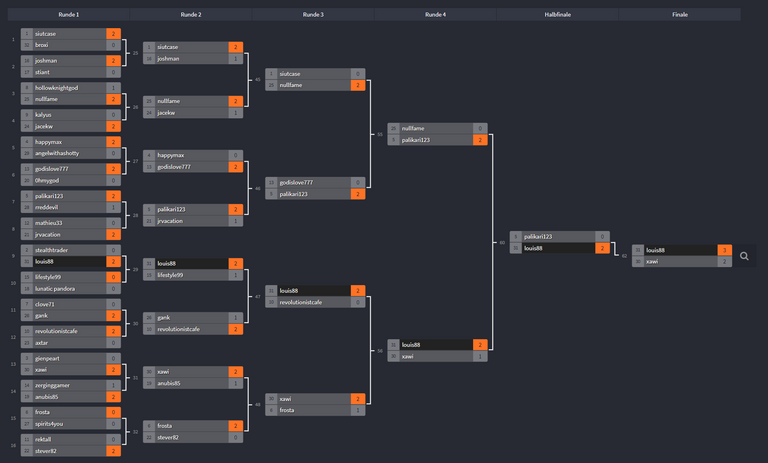 @stealthtrader VS. @louis88 => 0:2
@lifestyle99 VS. @louis88 => 1:2
@revolutionistcafe VS. @louis88 => 0:2
@palikari123 VS. @louis88 => 0:2
Finaly again against
@xawi VS. @louis88 => 2:3 with a Best of 5!
Tournament Prediction Contest
Besides the actual tournament, there was another contest. Before the tournament, you could guess who would win the tournament and get a reward for the best results. Well... how should I say it - of course I believed in myself before the tournament and guess who also won the Prediction Contest? Yes, that's right... me as well. Here, as far as I know, there were 10 Beta Packs in the prize pool.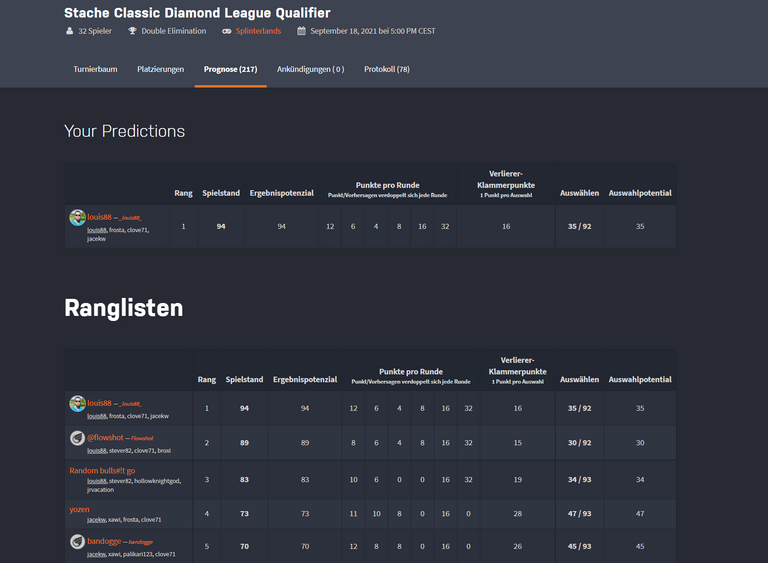 ---
---