Dear friends, lovers of the best crypto game in the universe:
Splinterlands
!

We are back today to talk a little more about SPT tokens!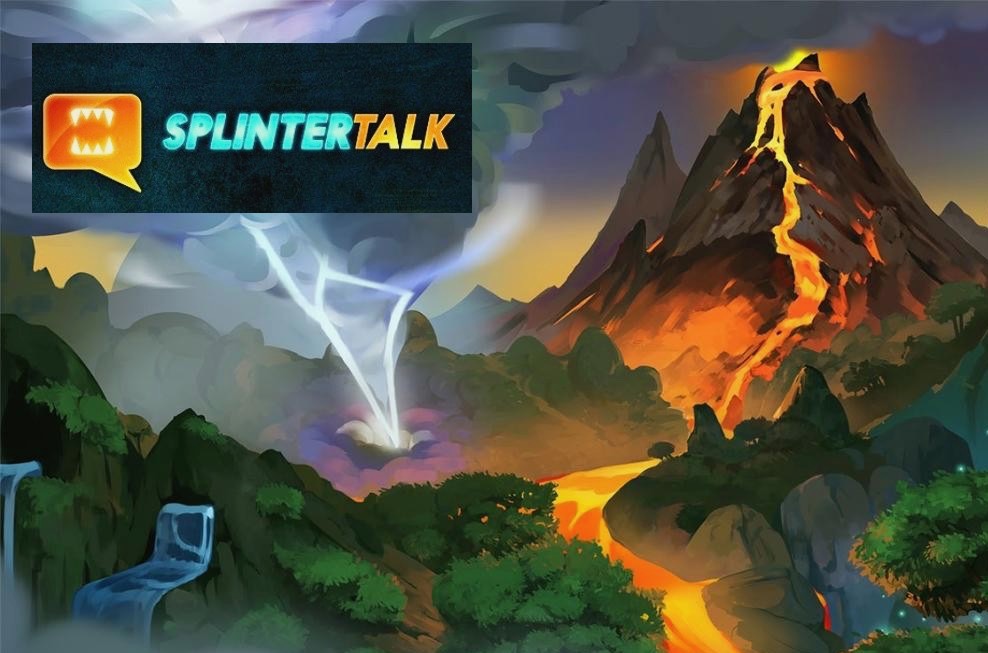 The
SPT Tokens Festival
tournament created by me is ending and I would like to leave here some information that may be useful for
SPT
prize winners and also for all who wish to become curators of
Splinterlands
content on
HIVE Blockchain
further increasing their earnings.

If you don't know what SPT Tokens are or don't even know the HIVE Blockchain-based social network that rewards content creators, be sure to read this previous post: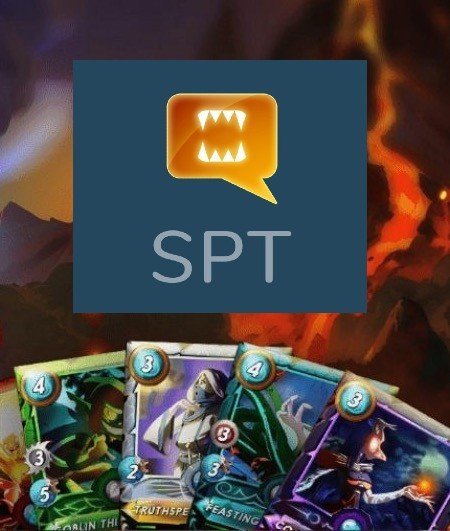 We have already mentioned that by staking your
SPT
on the
Hive Engine
, you will be able to start earning
SPT
tokens as a curator, let's see how:

In the image, we can see my
Hive Engine Wallet
, where a list of my tokens appears, the first of which is the
SPT
, with a quantity of
9,668
tokens.

To give stake in SPT and increase my rewards as a curator, I need to click on this lock that appears as a penultimate option after the token name: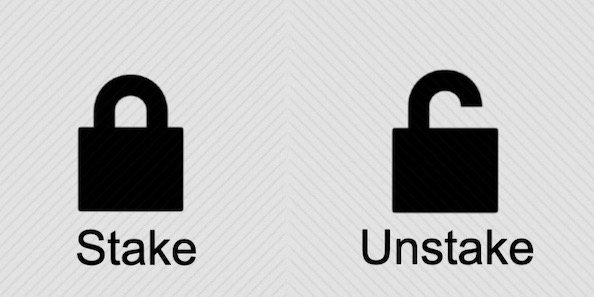 Later today I'm going to distribute 8,000 tokens as prizes in my tournament, so now I'm going to give stake in just 1,668 SPT tokens: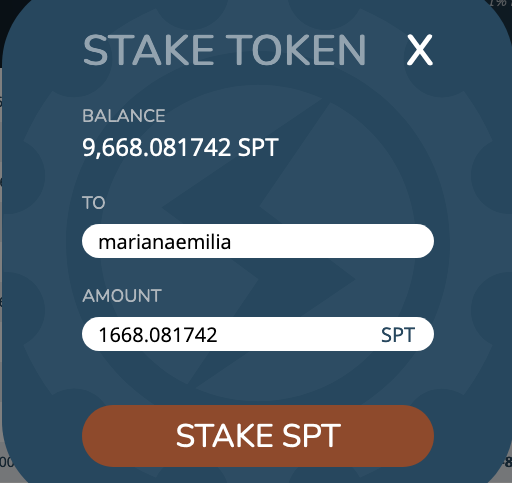 After that, you will need your
Active Key
to finish the operation.

Now when you upvote for a post eligible for SPT rewards, as explained in my previous post, you will be able to receive part of the 50% SPT tokens intended for that post, as a curation reward.
In the tournament, in addition to the players winning the tokens, there will be 10 winners from a delegation of 120,000 SPT tokens for 6 months!
Now one more tip!
If you don't have time to manually vote for posts, you can set up to vote automatically using this site: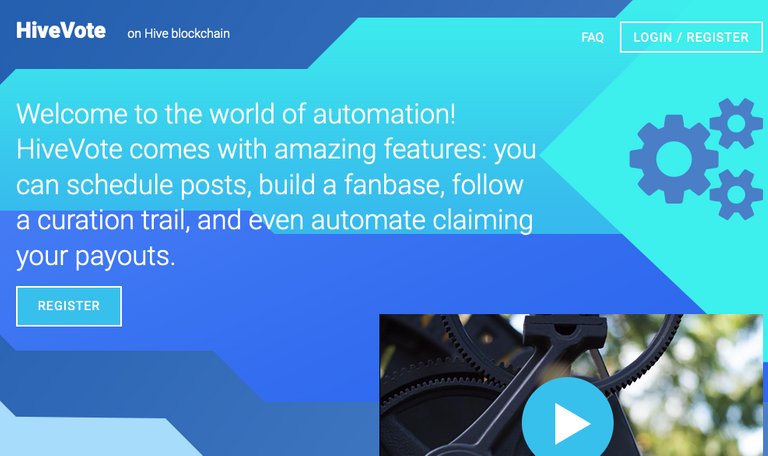 After logging in, you can set up to automatically vote for a series of blogs in the session:
Fanbase
.

Or if you want to make things even easier, you can follow a Curation Trail.
This will cause you to vote for a Fan Base previously selected by another user, creator of a specific Trail.
You can for example follow my Curation Trail, so that you will be automatically voting with me on more than 50 blogs that regularly publish content about the game Splinterlands!
First, choose Curation Trail: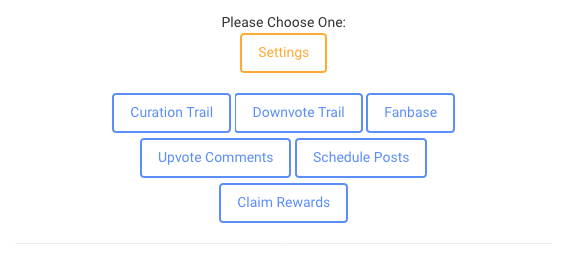 Enter my name: marianaemilia


After you find my Trail, click on Follow: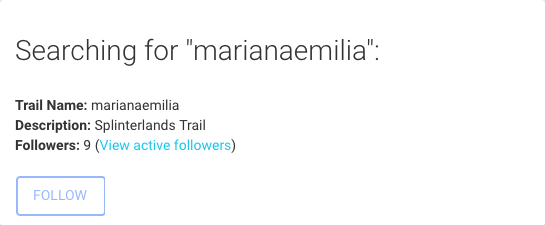 Done! Finally, you can configure on Settings with how many % you intend to vote on: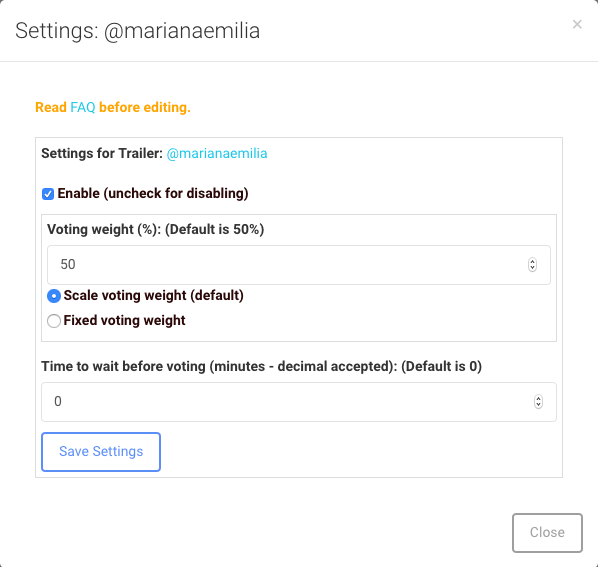 Leaving the standard 50% still left enough
Voting Power
for you to make some votes manually, or you can change it to 100% or any other percentage you want.

I hope it is easy to do these procedures and start letting SPT tokens work for you.
If you are one of the winners of the delegation of 120,000 SPT Tokens, for six months, that my tournament offered, this can be a great option.
These 120,000 SPT will work the same effect if you had stake this amount of tokens.
Any questions can contact me on Discord: marianaemilia#7527
Special thanks to @kiokizz and @michealb for sponsoring these SPT Festival events, you are amazing!


See this post on Twitter
Join the fun now: Sign up here.

---

Images: @splinterlands, Hive Engine and HiveVote - Curation Trail and Fanbase

---

---