Lending Staked SPS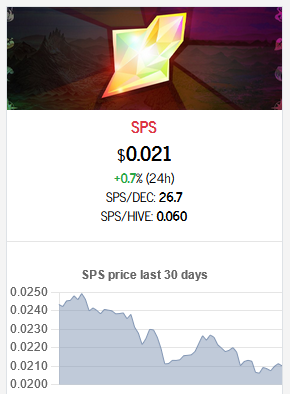 We have a lot to look forward with the upcoming with the five year anniversary celebration with DEC burn event. Meanwhile SPS is also moving along in what will likely have another way to earn passive income for players.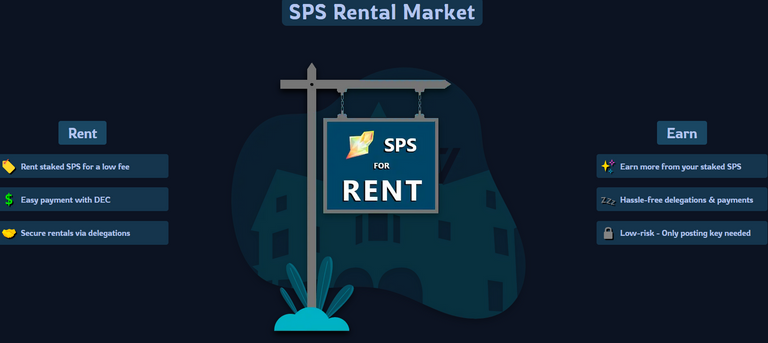 Over on Xbot we have a first glimpse of staked SPS being leased out to earn passive income. This is similar for those who lease out staked hive power to earn passive income. I think the potential is huge with what staked SPS lending can do to the game.

With slightly 1/3 of SPS in total supply already printed the price of SPS has not been so kind to its holders. However with the new utilities of staked SPS it may become a turning point for the token. Not only do we have lending staked SPS coming around the corner, but we will also be seeing the conversion from Collection Power requirements to staked SPS requirements for earning daily / season rewards.

A token is only as good as its uses. One of the most crucial elements to making this game a lasting success its likely going to be the price of SPS. It is when SPS can rise in value in a sustainable way will be the time that investors and gamers will all be thrill to see.
Until next time thanks for reading!!!

If you want to play splinterlands then SignUp Here
I have plenty of other cards for rent! Just go on peakmonsters and check out the market place and if you are curious what I offer here is a link:
If You have yet to take part in playing this great game called Splinterlands please click on my referral link. It is free but in order to earn real assets such as cards and token you would have to invest in a starter deck or purchase game cards. Join the discord to learn more. Good luck!

THANKS FOR READING! CONTINUE TO PLAY SPLINTERLANDS!

---
---