Monster Profile: Grenadier || Ep. #75 || Splinterlands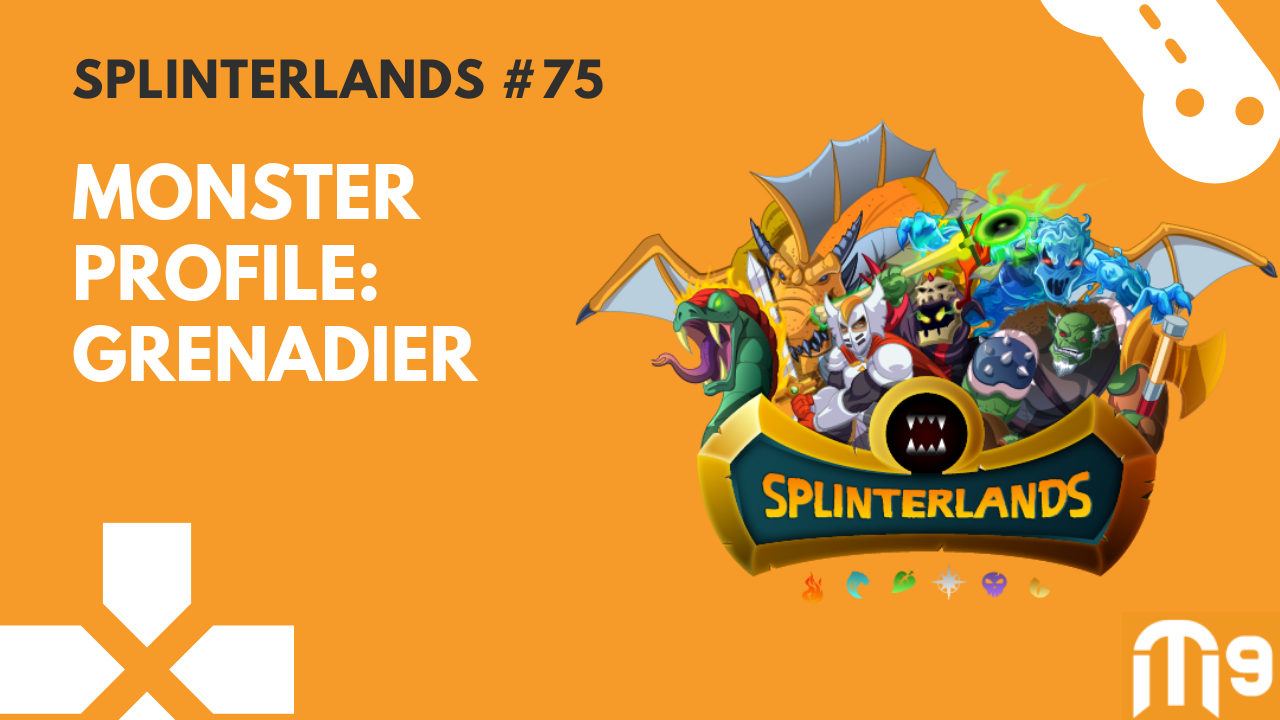 Grenadier
A magnetic card that I am actively looking to add to my deck. The Grenadier monster is used very infrequently in the lower leagues, but this changes once you hit Champion League, where its usage increases significantly. I put this down to 2 reasons: the higher up you go, the more likely you are to face the king of no attack, a tanky boi as well, Lord Arianthus and the Grenadier's Oppress ability does double damage when attacking an enemy that has no attacks. Secondly, its a pricey card - $32 to get it to max level.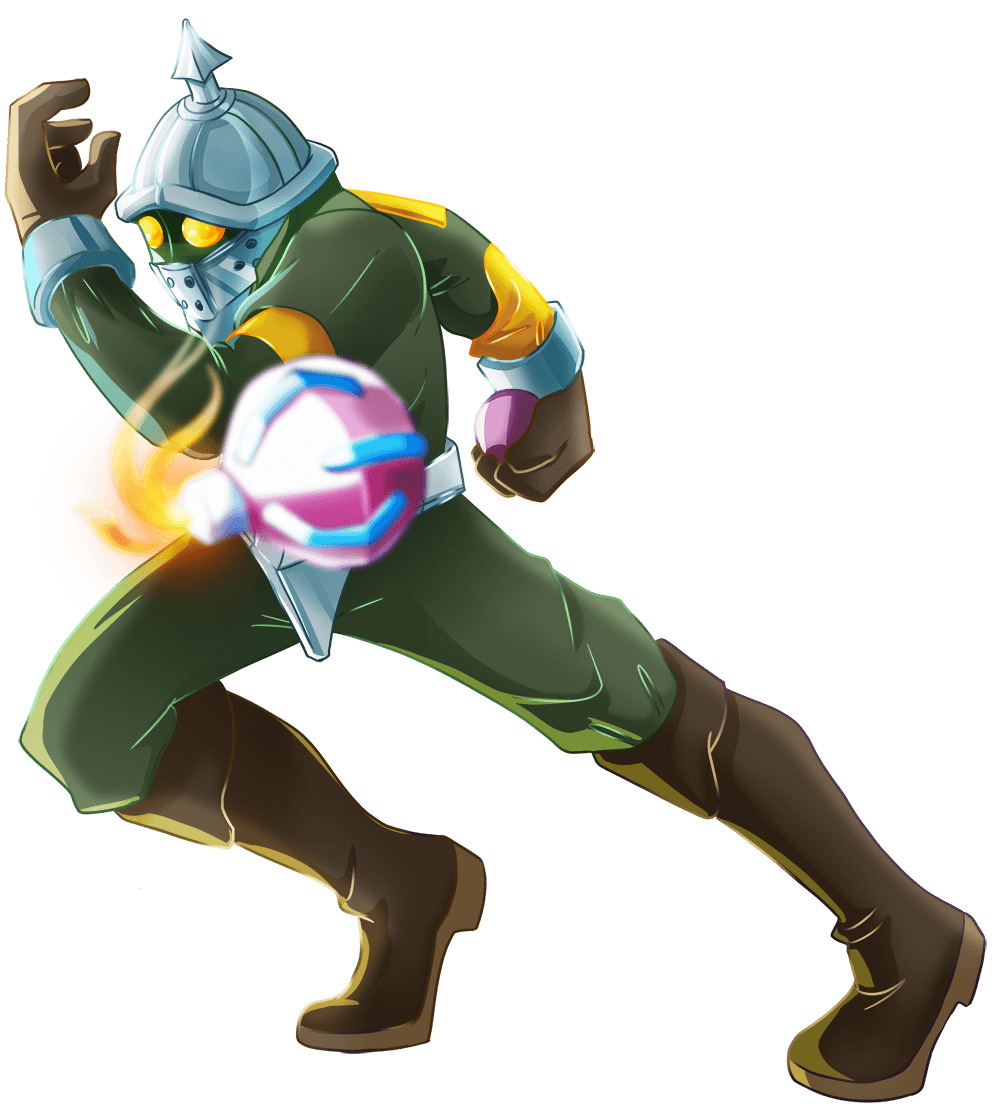 Lore
A small motley band of thieves called the Fist of Nob in Anumün recently made a big score by hijacking a caravan that was moving serious weight in seed coins. After taking a vote on how to use the money, the Fist decided that with the power of handheld explosions, they would be unstoppable. For what would be considered a fortune to any king, the thieves made a shady deal with one of the chief Engineers of Gobson. In return, the thieves were educated and equipped in the ways of Goblin explosions. With the Goblins' help, the Fist of Nob was able to design a throwable weapon that causes a large and destructive proximity explosion on impact.
According to an ancient Lyverian text discovered by one of the more scholarly of the gang, the weapon was called a grenade. Thousands of years ago, grenades were wielded by wizards who used them to dominate fields of combat. Now that that power has been rediscovered, those who hold it may be able to turn the tides for the free people of the Splinterlands. The Fist of Nob renamed themselves the Grenadiers and set sail for Mount Mox.
Source: Grenadier Lore
Card Details at Level 1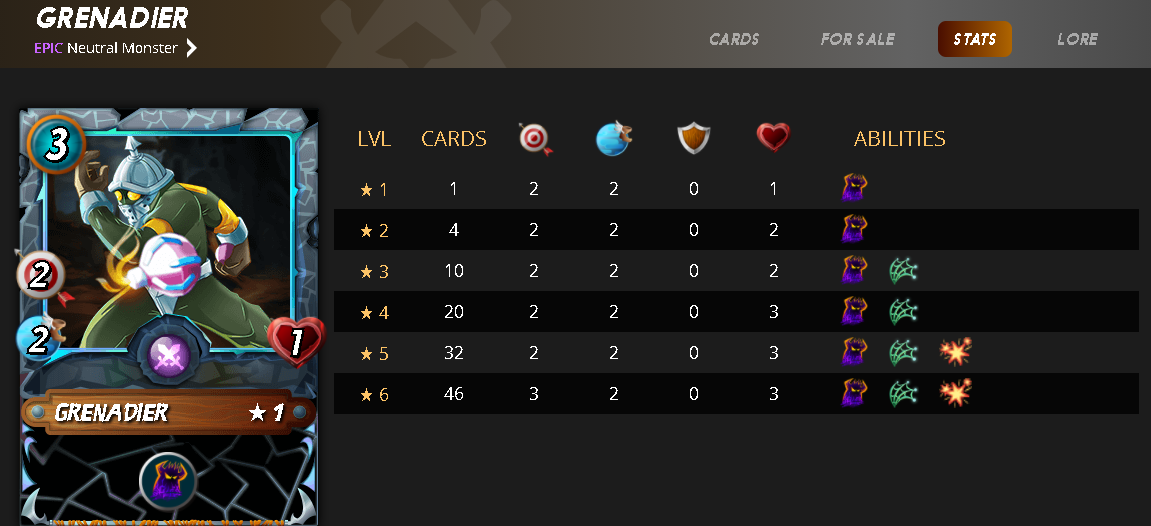 Rarity: Epic
Splinter: Neutral
Mana cost: 3
Range attack: 2
Speed: 2
Health: 1
Abilities Overview

Current Market Price Details
A single BCX card of Grenadier will cost $0.6. I am looking to levelling it up to level 4. At level 4, it becomes useful with 2 range damage, 3 health, 2 speed, and Oppress and Snare abilities. At level 4, it will cost $13.
Please note: To utilise the Grenadier at level 4, you require a Rare Summoner at level 5 (e.g. Tyrus Paladium).
Historical Market Price Details
Over the past 3 months, 1 BCX of the Grenadier has reached as high as $3.353 and as low as $0.403.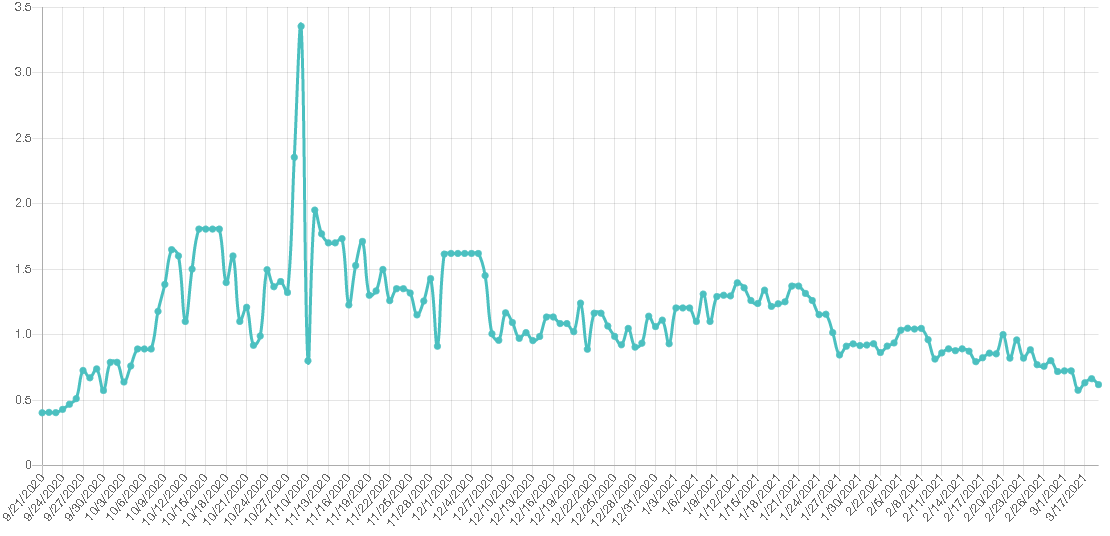 Source: MonsterMarket Price History
Grenadier top battles across different leagues
The following battles showcasing the Grenadiers' battles across the different leagues.
Grenadier's usage and win rate for each league
Please note these stats are based on the top 100 players in each league.
| League | Usage% | W | L | Win rate |
| --- | --- | --- | --- | --- |
| Bronze | 0.70% | 13 | 3 | 81.25% |
| Silver | 0.13% | 2 | 1 | 66.67% |
| Gold | 0.85% | 37 | 25 | 59.68% |
| Diamond | 0.94% | 80 | 42 | 65.57% |
| Champion | 4.68% | 970 | 653 | 59.77% |
| Total | 1.46% | 1102 | 724 | 60.35% |
Source: Usage/win rate of monsters and summoners for each league | Season 54
Similar Monster Cards
The following monster cards have similar abilities and damage to Grenadier.


I recently did a compilation post titled, The New Players Guide to Splinterlands: A Collection of Articles and Guides. This post serves as a summary of articles and guides I have written for new players starting fresh on Splinterlands. If you enjoy reading my Splinterlands content, please follow and support me by signing up to playing Splinterlands through my affiliate link: https://splinterlands.com?ref=mercurial9.
---
Thank you for reading and hope you have a good rest of the day!
Follow me on these other platforms where I also post my content: Publish0x || Hive || Steem || Read.Cash || Noise.Cash || Uptrennd || Instagram || Twitter || Pinterest
---
---