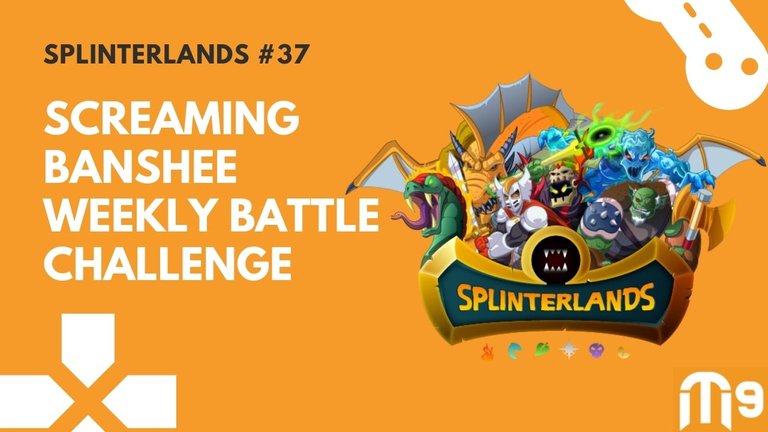 This week's battle challenge focuses on the Screaming Banshee:
In the highest peaks of the Raysco Range of Mortis, the Screaming Banshees live in mountain caves. Beluroc legend says there are three Banshees in all, but no more than one has been seen at a time, silhouetted across the top of the mountains in the moonlight. They have a horrifying scream, and when summoned to battle they use a powerful magic attack.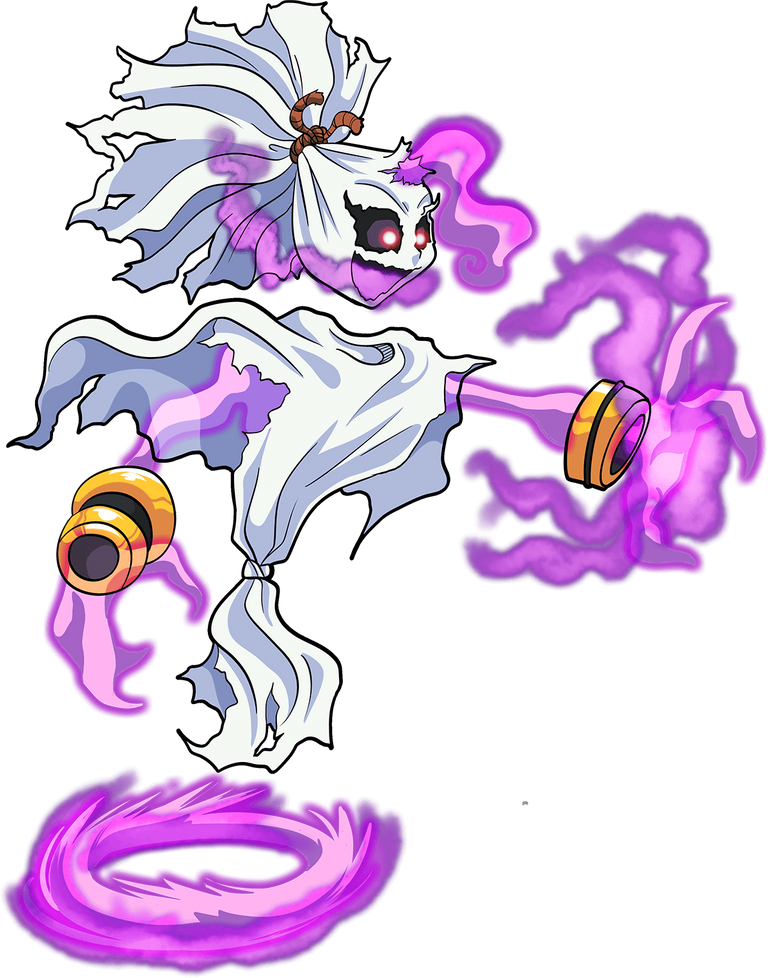 Card

A Beta/Alpha epic level monster from the Death Splinter:
Magic Damage: 2
Speed: 2
Health: 2
Blast Ability: Does additional damage to monsters adjacent to the target monster (unlocked at level 3)
As I have mentioned previously, the weekly challenges highlights cards which I don't use very often or not aware of. The Screaming Banshee, unfortunately, falls into the category of a monster card that I don't usually use due to the low health. When I play Death Splinter, I prefer to use the Boogeyman as this card has 6 health. Nonetheless, I have leveled the Screaming Banshee to unlock the blast ability, which I feel might add to its usefulness.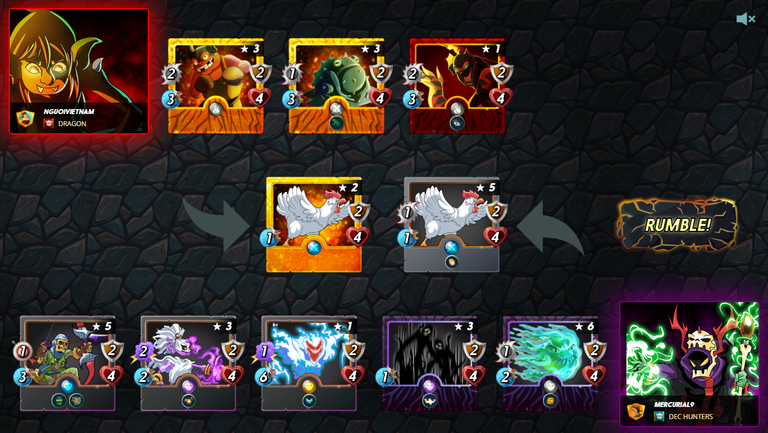 Battle Details
Mana Cap: 12
Ruleset: Armored Up, Equalizer
One thing I have learnt from doing these battles is that when you have the Equalizer ruleset, you let the opponent supply the increased health. In addition to this, the Armored ruleset provides that 2 extra armor for all monsters. These rulesets were perfect to employ the Screaming Banshee monster card as she would have more durability and survivability with the increased health and additional armor. In this battle, the Screaming Banshee excelled by doing a lot of damage (all things considered) and landing the killer blows a couple of times during the battle. Also, having unlocked the blast ability on the Screaming Banshee adds to the usefulness of the card. Before, she would only be doing 2 damage every time she attacks, but now with the blast ability, she is doing 2 damage + 1 damage to the adjacent monster. Well worth the money spent on upgrading to unlock this ability.

I recently did a compilation post titled, The New Players Guide to Splinterlands: A Collection of Articles and Guides. This post serves as a summary of articles and guides I have written for new players starting fresh on Splinterlands. If you enjoy reading my Splinterlands content, please follow and support me by signing up to playing Splinterlands through my affiliate link: https://splinterlands.com?ref=mercurial9.
---
Thank you for reading and hope you have a good rest of the day!
I also post my content on the following platforms:
Publish0x: https://www.publish0x.com/@aftershock9?a=Vyb82ANmev
Hive: https://hive.blog/@mercurial9
Read.cash: https://read.cash/@merurial9
Uptrennd: https://www.uptrennd.com/user/mercurial9
Steempeak: https://steempeak.com/@mercurial9
Instagram: https://www.instagram.com/minimalistpixel/
Pinterest: https://za.pinterest.com/minimalistpixel/boards/
Twitter: https://twitter.com/minimalistpixel