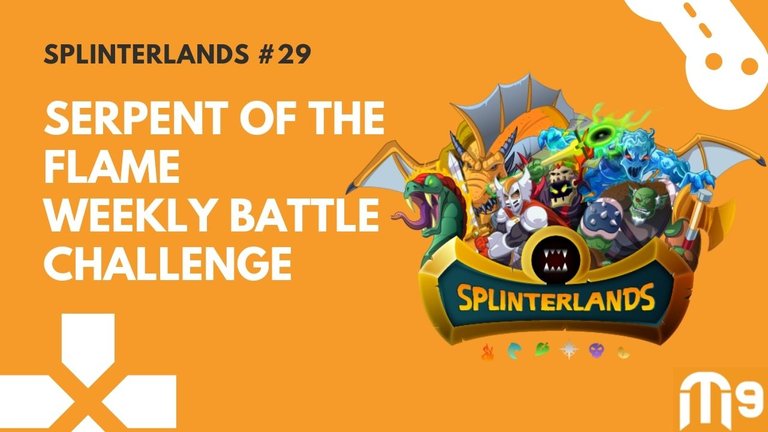 This week's battle challenge focuses on the Serpent of the Flame:
Deep in a labyrinth of hot tunnels of stone, beneath the boiling caldera of Molten Mountain, the Serpent of the Flame waits comfortably. He seldom comes to the surface of the Burning Lands, but enjoys being summoned to battle more than anything. All who attack the Serpent get burned.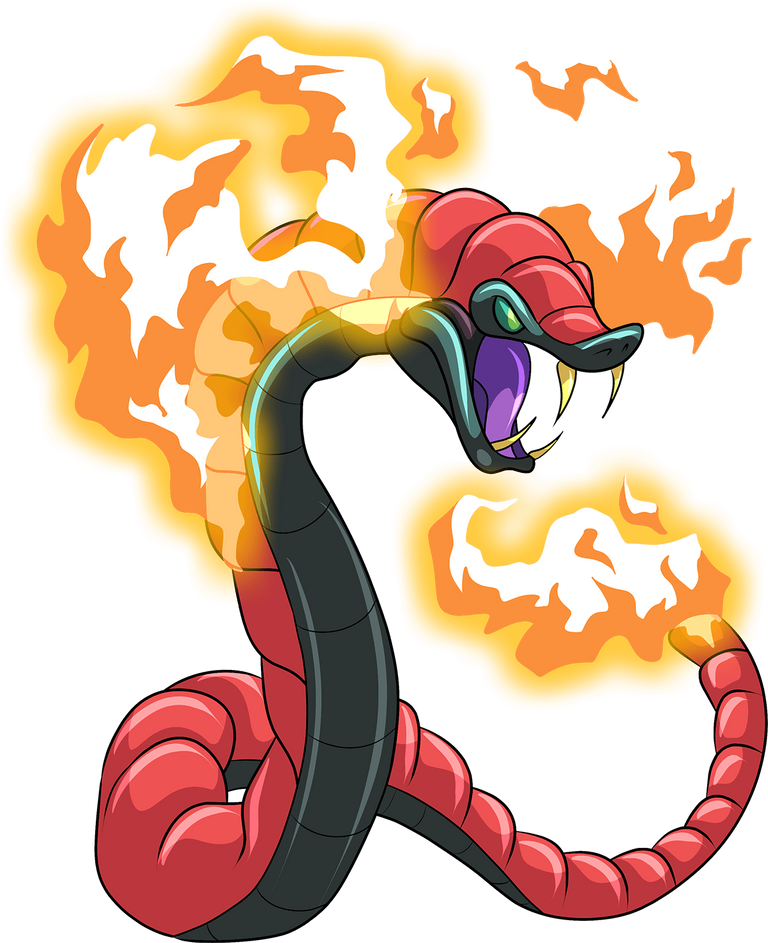 Card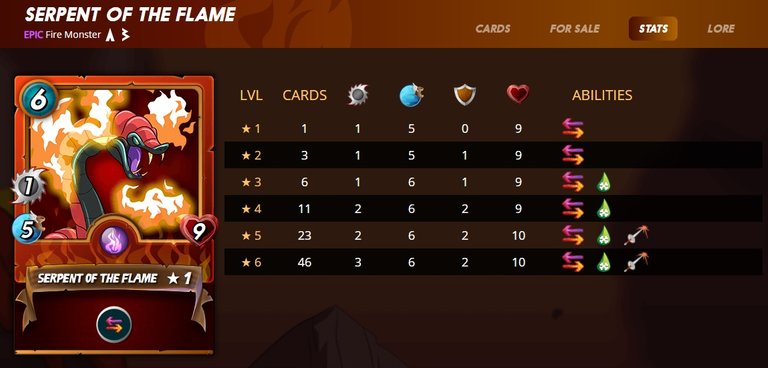 The Serpent of the Flame is a Fire Splinter melee monster. I have leveled it up to level 2 which unlocks 1 additional armor, but I must admit it is not a card that I use often. For Melee tanks that I use in position 1 - I like these monsters to pack a punch in terms of damage and that's where the Serpent of the Flame lacks for me. While it has great survivability due to its large health and with the retaliate ability sometimes striking back to an enemy - the 1 damage is a big negative for me. I think where the card will become useful is unlocking the poison damage at level 3 which can inflict on-going damage to enemy monsters.
Battle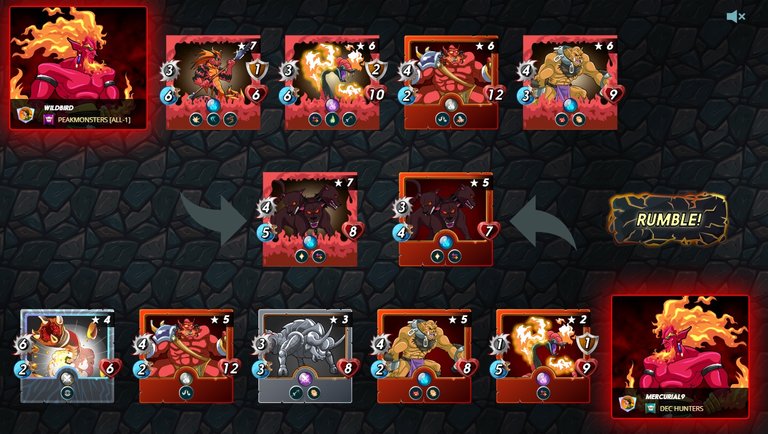 Battle Details:
Mana cap: 44
Ruleset: Up Close & Personal
This was a tough battle against an opponent with a stacked alpha set of monsters and coincidentally with a maxed out Serpent of the Flame. As this was a Up Close & Personal ruleset - only melee monsters can be utilized in the battle. My thinking going into the battle is to use most of the high mana cap Fire Splinter monsters I have available who have high levels of health. This battle was a mismatch, but I thought I gave it a great showing with what was at my disposal. What was key for my opponent is that their Serpentine Soldier's thorn ability was lethal which was responsible for majority of my monsters (including poor Serpent of the Flame) demise and those damn misses in the final moments of the battle. Maybe, just maybe, the battle might have turned if I had Serpent of the Flame's poison ability unlocked which may have dealt on-going damage to that damn Serpentine Soldier. Full Battle Replay
If you enjoy reading my Splinterlands content, please support me by signing up to playing Splinterlands through my affiliate link: https://splinterlands.com?ref=mercurial9.
Thank you for reading and hope you have a good rest of the day!
---
I also post my content on the following platforms:
Publish0x: https://www.publish0x.com/@aftershock9?a=Vyb82ANmev
Hive: https://hive.blog/@mercurial9
Read.cash: https://read.cash/@merurial9
Uptrennd: https://www.uptrennd.com/user/mercurial9
Steempeak: https://steempeak.com/@mercurial9
Instagram: https://www.instagram.com/minimalistpixel/
Pinterest: https://za.pinterest.com/minimalistpixel/boards/
Twitter: https://twitter.com/minimalistpixel