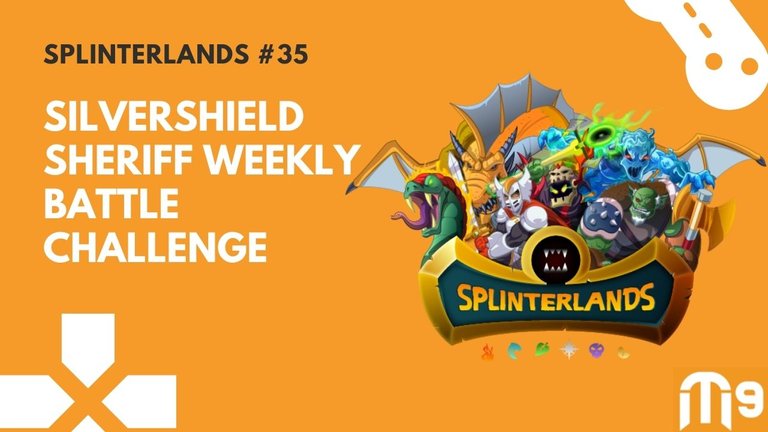 This week's battle challenge focuses on the Silvershield Sheriff:
The horseback Sheriffs of Khymeria are tasked with enforcing Khymian law, especially in the places known for being riddled with dissenting Peacebringers. These horse-riding lawfolk live solitary lives with few friends. As they patrol through the streets of Khymian towns and villages, they are often pelted with rotten vegetables and told to "go back to Cloudgard!" Contrary to popular opinion ( which is seeded by the Peacebringers), Silvershield Sheriffs are usually upstanding protectors of Khymian peace and freedom. They must have a strong moral character (and true aim) to put up with such abuse from those they protect.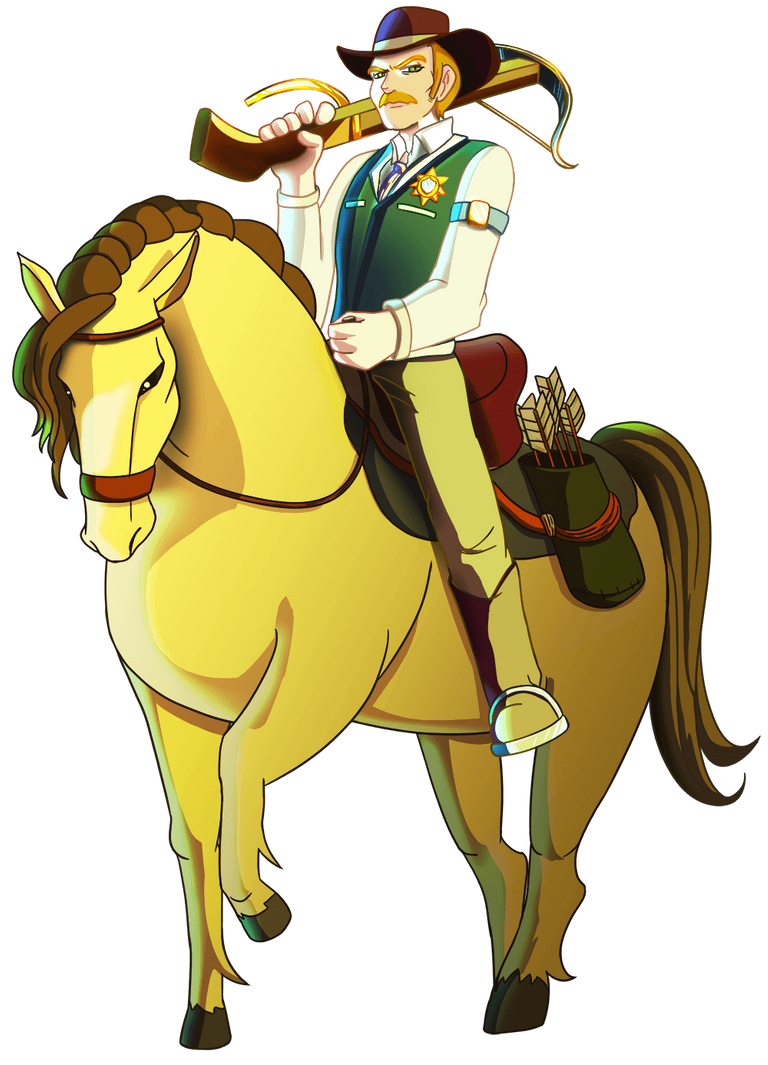 Card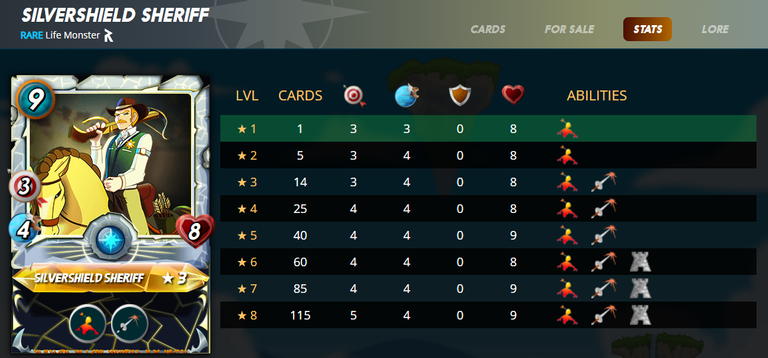 This Monster card is one of the newer rare Reward cards that has a high mana cost, but the stats are impressive for a level 1 card. I have upgraded it to level 3, which unlocks the piercing ability. For those higher mana cap battles, this is a great card to have as it does good damage (3 range damage), has excellent speed and has good survivability with its 8 health.
Are there better cards at a lower cost? Yes sure, but even at level 1, this is a great card for all new players to get their hands on. I see this card being very useful in Bronze and Silver League.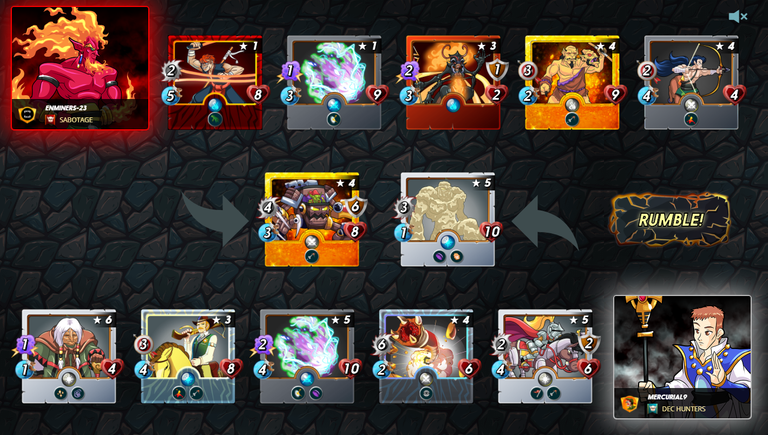 Battle Details
Mana cap: 44
Ruleset: Lost Legendaries
Up until this battle, I had been trying to use Silvershield Sheriff in lower mana cap battles. Unfortunately, that handicapped me due to its high mana cost and therefore restricting any form of strategy. I finally had a higher mana cap battle, allowed me to use higher mana cost cards as well as using the Divine Healer to heal the friendly monsters in position 1. This strategy worked really because as my melee monsters were being attacked and killed - it allowed Silvershield Sheriff and Prismatic Energy to inflict severe damage and win the battle for me. Silvershield Sheriff was more than useful in this battle, and I like the combination of good damage and good speed. It's so unfortunate that the Life Splinter has so many good high damage ranged cards and probably why this card doesn't get the love it deserves!
I recently did a compilation post titled, The New Players Guide to Splinterlands: A Collection of Articles and Guides. This post will serve as a summary of articles and guides I have written for new players starting fresh on Splinterlands. If you enjoy reading my Splinterlands content, please follow and support me by signing up to playing Splinterlands through my affiliate link: https://splinterlands.com?ref=mercurial9.

---
Thank you for reading and hope you have a good rest of the day!
I also post my content on the following platforms:
Publish0x: https://www.publish0x.com/@aftershock9?a=Vyb82ANmev
Hive: https://hive.blog/@mercurial9
Read.cash: https://read.cash/@merurial9
Uptrennd: https://www.uptrennd.com/user/mercurial9
Steempeak: https://steempeak.com/@mercurial9
Instagram: https://www.instagram.com/minimalistpixel/
Pinterest: https://za.pinterest.com/minimalistpixel/boards/
Twitter: https://twitter.com/minimalistpixel