Moving up to Silver League with the Life-Relearnt Experimental Account
After a long time of painfully slow growth, I got a lucky break and received a legendary card from daily quest reward chest.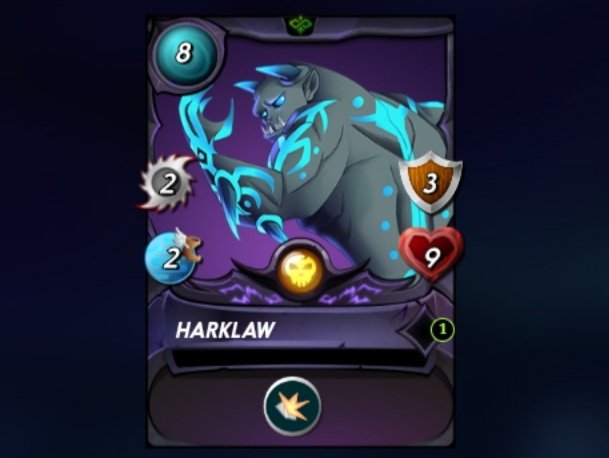 This gave me enough collection power to allow advancement into silver league, but with some being rented out I didn't have all the card power sitting in my account. There were a few days left until the end of the season, so I started pulling back some of the leased cards in order to get that CP working for me again. As it happened, I couldn't pull enough back in time without cutting someone's lease short and I wasn't going to do that, but I also wasn't going to be able to gain enough points to hit silver III anyway before the season ended. So I waited for the following season to be able to reach that goal, which I did just hours before season end.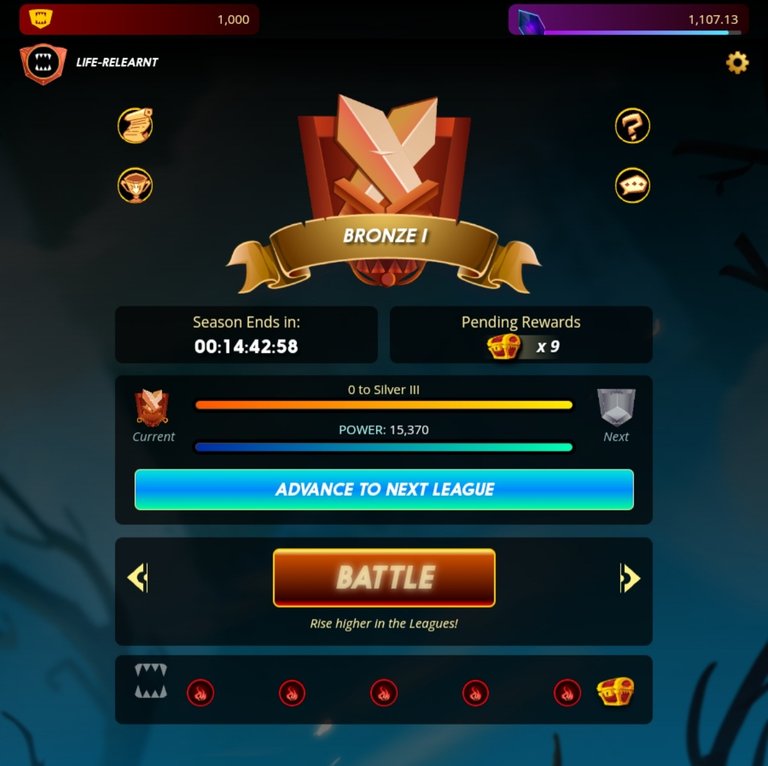 The rewards actually aren't much bigger once you're in silver III, only one more reward chest for completing a daily quest and three more for the end of the season. So just squeezing in only netted me 4 more reward chests. However, I started the next season in bronze II, which meant I could immediately start earning a little DEC on wins instead of having to slog my way out of bronze III first.
I noticed that a lot of my losses on my main account to low level teams were when they had mostly legendary and epic cards on the team. I had gathered a fair amount of credits from bronze level reward chests, so I decided to see what I could afford on Chaos Legion cards, currently the lowest priced cards on the market while the packs are still available for sale. All of the legendary cards were out of my price range, but not all of the epic cards. So I got myself three of them. Ironically, most bronze league battles are low mana and most epic cards are high mana, so I didn't really get the chance to use them to help me get up into silver league anyway. I had to hone my skills better instead.
This season I managed to get into silver III relatively early on and it's actually easier to win in that league than in the bronze leagues so I've been finding it much easier to complete my daily quests. I'm getting double the reward chests (that sounds much better than two instead of one 😉) I can win DEC instead of credits and my chances of winning cards is higher too, which means building my card power should be easier and faster. I'm already noticing more card wins when opening chests.
The mana cap for battles is often higher than it is in bronze, so I've had the opportunity to try the epic cards more often. Higher mana battles certainly give you a wider variety of options. You also get more variety in rulesets, so it's fun playing your teams to work with them.
Of the 3 epic cards I got, the one I've used the most is Prismologist. Her ability is blast which does damage to neighbouring monsters as well as the target. Her damage is high, she's shielded and has a reasonable health level.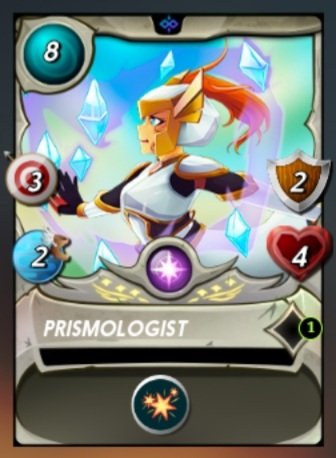 The other two cards I'm actually still trying to figure out how to best use. Their ability is recharge which means that they will do three times the damage, but only every other round. It sounds great, but it means they have to survive the round before they can even make an attack. I haven't tried Insidious Warlock yet, but Temporal Master has yet to survive the first round for me. The low mana makes it a target for opportunity and it will also be on the radar of snipe monsters. That's a lot to try and account for. I'm thinking that the level up ruleset might be the best time to play the card, or perhaps in a team with a taunt monster.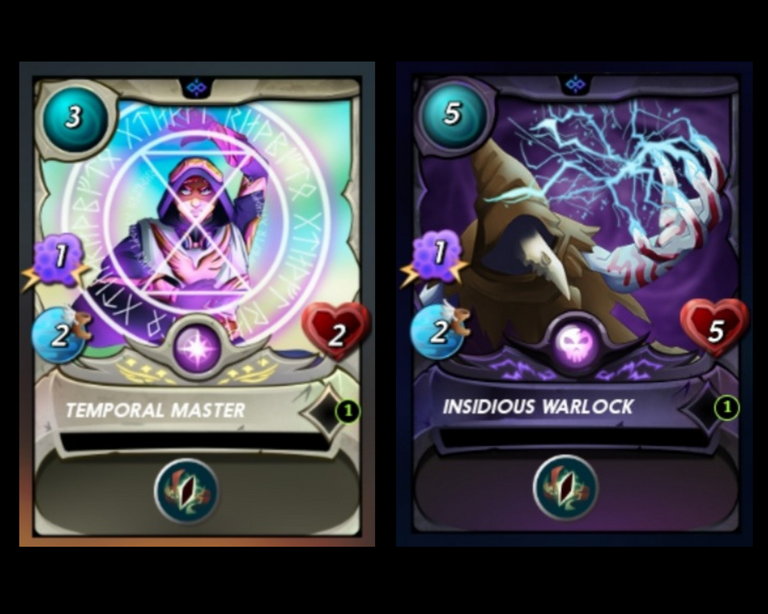 I'm really pleased to have reached this point with the experiment, but it's been a test in patience. I've left my spare Mylor Crowling on lease, because his collection power is only 40, so he'll give me a better return being rented out than boosting my CP.
I started the account in August 2020 with the $10 purchase of the summoners spellbook and this is where it stands today value wise:


Previous Updates:
Week 1, week 2, week 3, Week 4, week 5, week 7, week 9, week 11, 22nd November 2021
---
---