Officially Introducing Myself and My $3,500 to $10,000 Splinterlands Account Challenge
Hello everyone, a couple different people mentioned doing my introduction post even though it's been a while and I've been thinking of how to put this challenge out there to let people know what I'm about and what I'm trying to do so I figure why not combine them both?
My name is Paul and I live in the United States. I'm 35 years old and live with my girlfriend and two birds. We spoil the crap out of them and treat them like our babies! One is a Cockatiel named Onyxia and the other is a Green Cheek Conure named Brodie. Here they are hanging out in the closet with their favorite shoe box they've been destroying.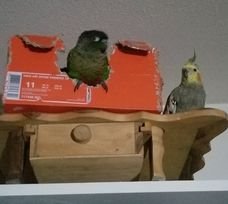 ---
Here's me!

---
I started playing Splinterlands on January 7th, 2022 and it's been an amazing experience so far. For those that don't know, Splinterlands is a play2earn card game on the Hive blockchain where your NFT's can battle and earn rewards worth real money.
I've been a gamer all my life and a huge passion of mine is to always be the best I can at whatever game I'm playing. Some of my favorite games have been Starcraft Broodwar, Diablo 2, Counterstrike, World of Warcraft, DOTA, World of Tanks, AFK Arena, and the list could go on and on.
Normally, I struggle with the idea that gaming is mostly a waste of time. It's fun of course and entertaining but at the end of the day, I'd be better off practicing my Japanese, learning to code or even working in the garden. The kind of thing that makes you feel like you're accomplishing something useful and being productive.
Splinterlands has changed that mindset for me. For the first time, I feel like being me, and doing what I do best as a gamer, might actually be the best use of my time. The more I learn about this game, the more time I spend on it, the more rewarding it seems to be. I want to see if I can push that to the extreme.
My long term goal is to build a collection of cards that can play in Diamond League for Ranked play and also be competitive in Modern Tournaments up to the Silver league level. Because you need 250,000 card power to play in Diamond that'll be one of my goals and I also want to see the accounts value grow to $10,000 so those are the two metrics for which I'll gauge my progress.
The plan from here on out is to invest as little of my own money as possible while growing my card collection from earning in game, playing in tournaments, and blogging about the whole experience.
That way, I can track my progress and have fun with it and hopefully have an incredible journey along the way. Will it be possible? How long will it take? Can someone actually make significant returns as a "competitive" Splinterlands player starting from my position? That's what I want to find out.
Unfortunately for me, you'll notice my estimated account value is lower than my initial investment at the very bottom of this post so we're going backwards! When I first started spending my $3,500 I simply didn't know enough about Splinterlands' ecosystem to make the best choices and I had to learn the hard way.
Packs have lost 1/4th of their value (currently $2.90 on hive engine) so that's the bulk of my losses. I needed staked SPS to play in my target tournaments and the market has brought SPS down with it. All of this was to be expected and in the long term I'll be fine but it still stings for now.
The two accounts I'll be playing for this challenge are @mondroid my main, and @thoogen my alt. You can look them up in the splinterlands game and see which cards I own and what I'm working with.
In my short time involved with Splinterlands and the Hive community everyone has been super nice and helpful and I've received a lot of advice already on my blog and in the game itself. I've made friends and built connections that I didn't even know would exist a couple months ago and look forward to what the future brings in this awesome community! I even got lucky enough to join Immortal Gods 5 on my main account!
Thanks for letting me be a part of it and I'd like to thank @clove71 @ty2nicerva @ivarbjorn @bteim @albee @ghostlybg @bravetofu @marianaemilia @globalwarming @cieliss @infidel1258 @stever82 @bulldog1205 @luke-wtp @gameboyali and my followers.
If you don't know why you're on this list or you don't even know who I am, I probably learned something useful from you or you helped me out with something and didn't even know it!

Start Date January 7th 2022

Initial Investment $3,500

Estimated Account Value $2,991

Card Power 75,820

Target Account Value $10,000

Target Card Power 250,000

End Date : Unknown

🚀Wanna play Splinterlands?🚀
💰💰💰Join Here!💰💰💰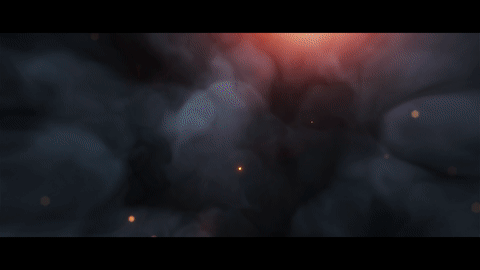 Cya next time!
---
---