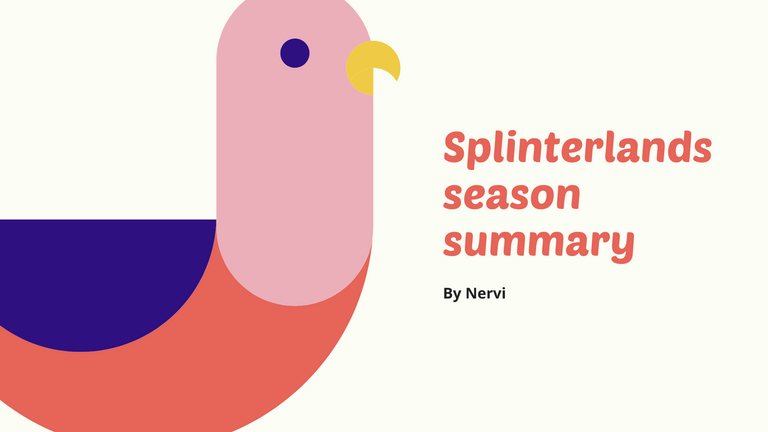 Yesterday marked the end of another season in the Splinterlands game. During those two weeks, I applied myself heavily to tactics and gameplay and managed to earn the rank of Silver I.
During this time I have also bought and sold various cards in order to have more room for manoeuvre when choosing heroes for battles.
Below are the awards I received at the end of the season.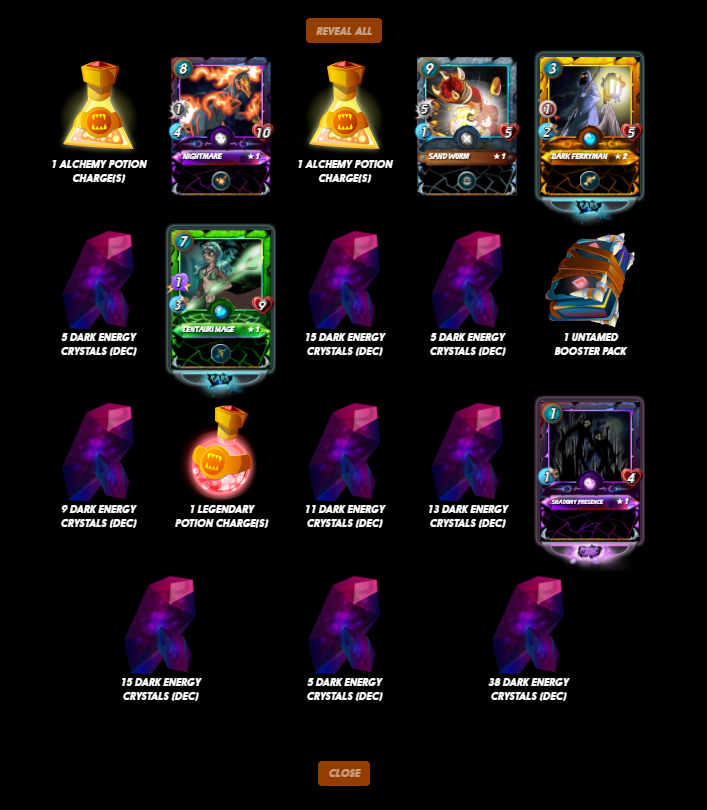 As you can see, the prizes are quite in order. 3 potions, 116 Dark Energy Crystals, 5 cards including one gold and one Untamed pack.
I'm very pleased that, from game to game, I understand more and more of the mechanics that govern the world of Splinterlands. I'm getting better at placing cards and managing my deck according to the strategy that fell to me in a given round.
I'm hoping to get into the Gold division this season, which is currently underway. I really want to test myself against even tougher opponents.
I wish myself and you luck this season and the best of rewards.