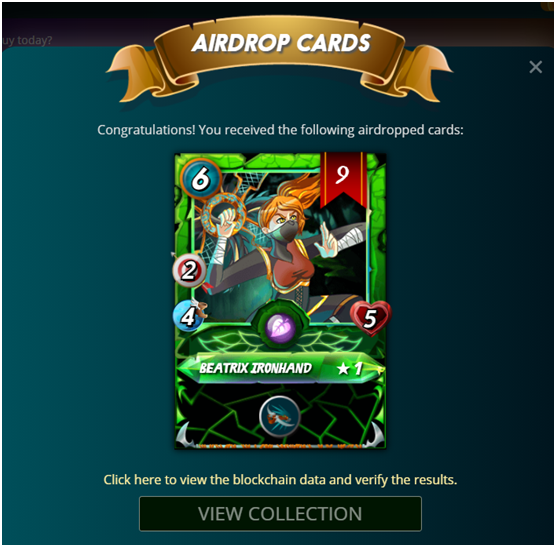 The latest airdrop has landed in the form of Beatrix Ironhand. An epic Earth Monster. I was lucky enough to gain 9 new cards form the drop but it turns out that i have managed to purchase 620 Untamed packs over the past year or so. I never even realized that it was so many. I pick up a few from time to time when i get bored and want to open some.
I might have a problem....
I did also participate in the wax airdrop a few months back for 200 packs which bumped up the numbers a good bit and gained some wax cards of some kind. I don't know much about them.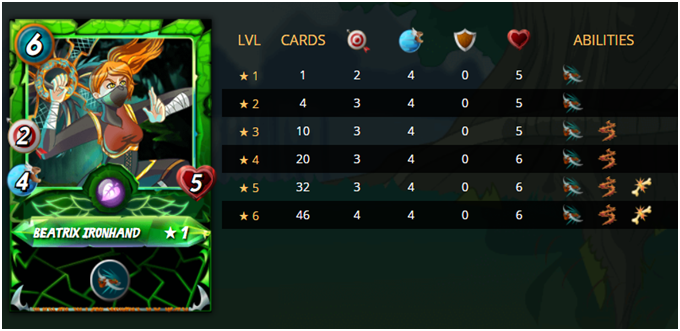 The stats look ok but nothing spectacular.
Close range
Thorns
Cripple
It has some uses especially with the close range ability allows it to operate in the tank position but the health stats are a bit low to make it very useful.
I'll probably level it up to three with my free cards and see how it goes from there.
Still. Anything free is always a bonus.