Everything is so busy at the moment that I didn't even realize what day it was. There was a time where I would know how long was left to the minute for the @splinterlands end of season and be as high as possible when the bell rang. Last season I missed it altogether and this time I just happened to be off work today and was catching up on things when I saw what time it was on the clock.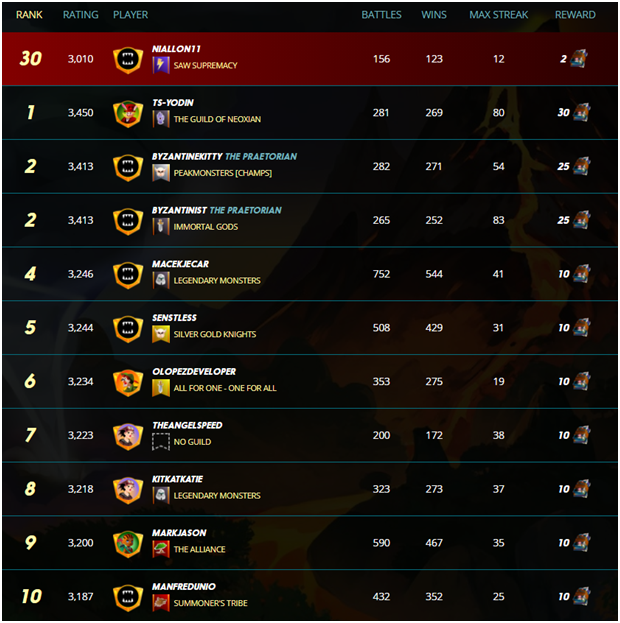 I do still hit my mission probably 6 days out of seven but that can often be from the phone, so it's harder to keep track. I'm also usually watching tv or doing something else at the same time so it doesn't have my full concentration. I still love the game but have stopped playing tournaments since they adopted the multi round format and don't post end of season results anymore. I'll try to get back into good habits and do a splinterlands post ever week or so again. If there is time.
For now I will stay in Gold and spend a fun hour trying to get into the prize section.
Currently sitting at 33 from 44 when I started with a ten game win streak for the past 15 minutes and closing down the prizes fast. It gets tricky every time you get near to the top as it takes ten matches to gain 30 points but just one loss to lose them. So it's all about the win streaks. I'll aim for top ten but with only an hour of play left and no room for mistakes that might be a bit optimistic. There are some big names at the top of the chart.
Game on.
Now 30th as i write this and in the prizes for the moment.