These tournaments are pretty cool. They're over quickly.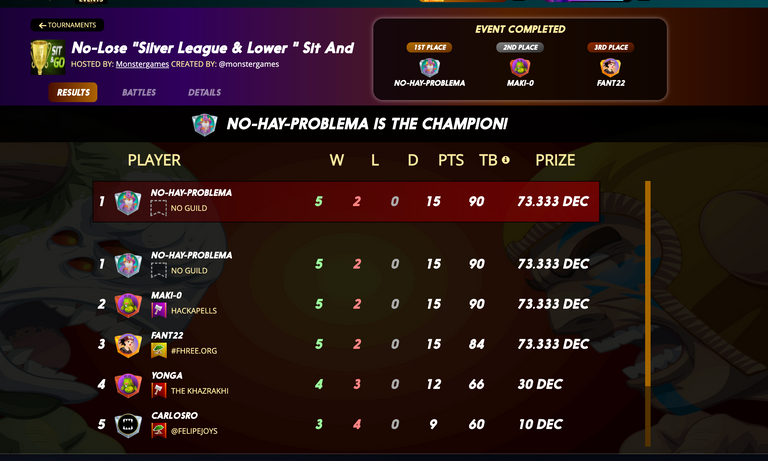 ---
The anytime tournaments are cool, but they seem to go on forever. Sometimes, entering all of your teams just seems like a chore. These sit and go tournaments only ever have 8 people in them and they only last an hour. I'll admit I had a few people flee on me, which is part of the reason I won.
The prize is only 73.333 DEC, but it only cost 10 DEC to join and it was super quick to play. I'd say it was worth it!