Peace, Hivean
Peace, Splinterlands Citizen
Our daily quest in the Gold league is not difficult at all. Our offensive attack help us reached the Diamond league I last season. Despite the high level of competition in the gold leader board we finish our quest in the top 40 players in the league.
src1
Battle rule set: Lost magic and mana at 27 point
Summoners: The Peakrider Vs Alric Stormbringer
The battle was intense and very engage by both side of the board. Although the opponent summoner was not appropriate for the rule set its choice to put on the board range powered monster was wise. Peakrider on the other hand was suitable for this battle. I had played many battle with this life summoner so the case of not being able to select that card would have complicated the strategies developed to our progression on the leader board.
I have lost random battle each time I crossed the rank number fifteen on the leader board in the Gold league. In fact losing put our team far below than expected. We managed to win enough streak to break up into the top ten. Our daily quest tomorrow present a challenge as our position can seriously drop whether we play or not in the coming twenty four hours.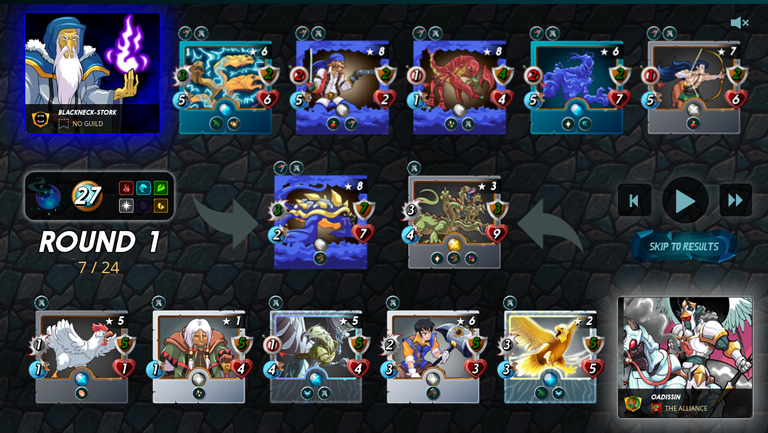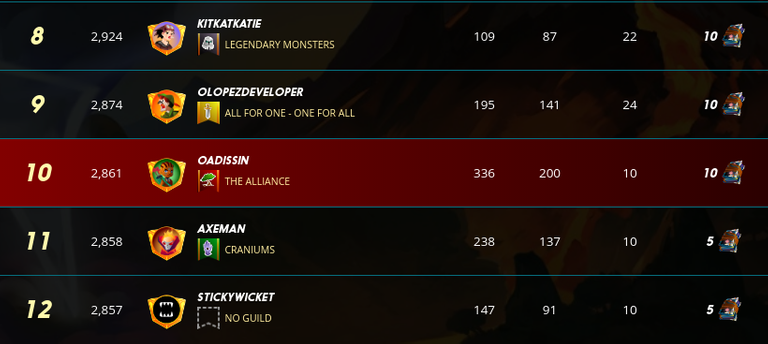 Thanks for stopping by this post.
---
We invite our readers to share with us in comment section whatever suggestions or questions you would like to ask.
Warm regards
---