Splinterlands Art Contest! // Week 148 // Real Life Llama Mage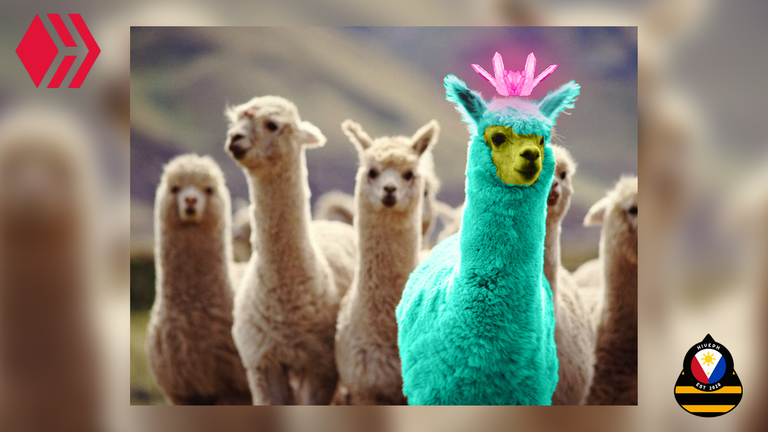 Introduction
Hello y'all, this is my first time submitting in the Splinterlands Art Contest. I'm not really the artsy type but posting some photoshops and getting constructive criticism will definitely boost my confidence and giving me the push I need to do better and learn some new skills for the future.
I don't really know if this is accepted to post because most of the arts submitted are hand drawn and digital arts. What I did is edit a photo I found in the web and tried my best to make it look like the Llama Mage. I could add more details like the vines and the cactus staff but I think it will ruin the illusion of having the Llama Mage in real life. I'm not really that adept in Photoshop but want to try to improve that skill this is because this will be a wonderful skill in the future especially in todays digital world.
Processes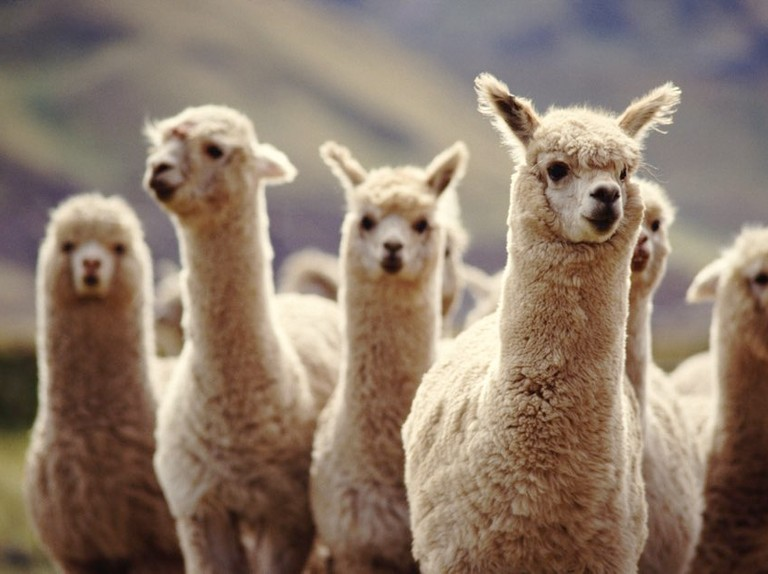 I searched for a image in Google. This picture came from Science Focus. If you want too see the link and article click here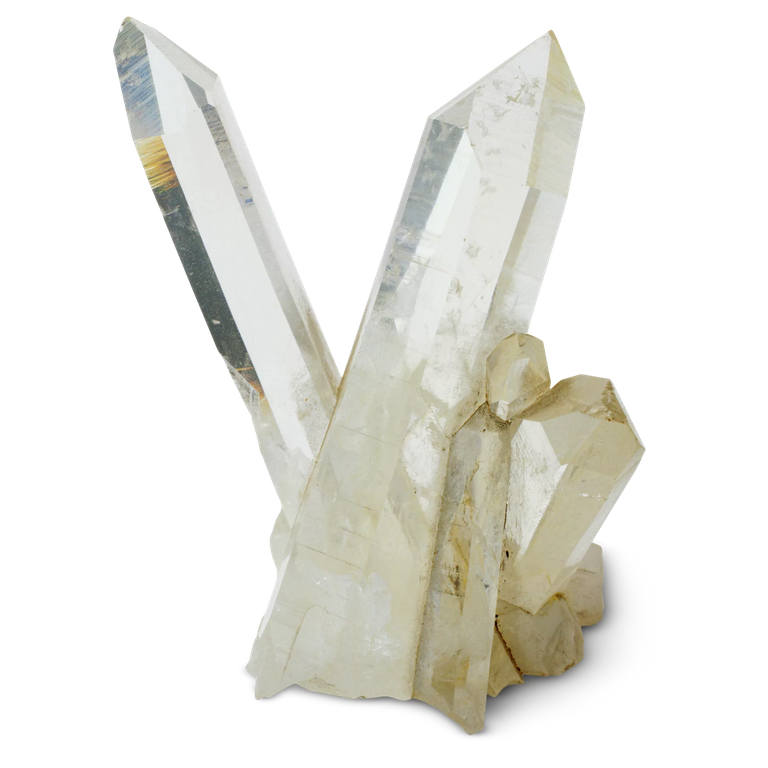 I also searched for a crystal for Korina. This is what I found, click here to see the source.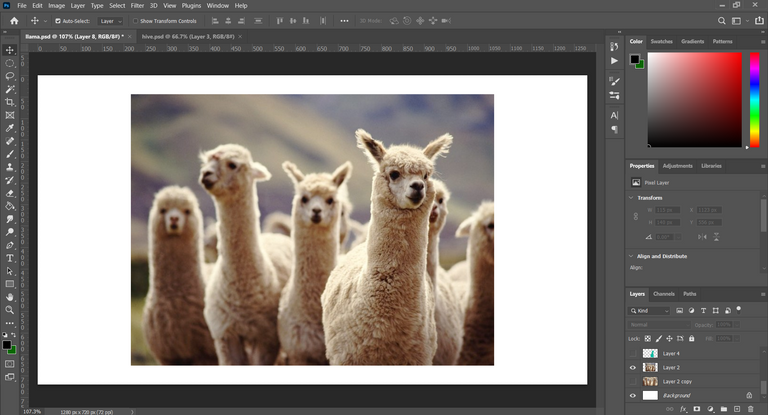 I imported first the Llama image in Photoshop.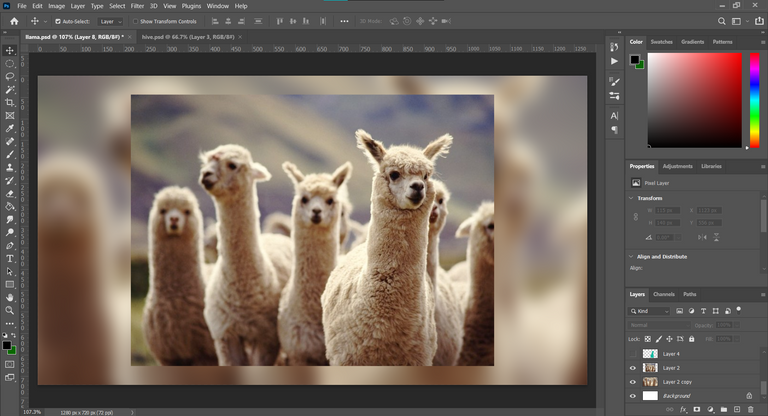 I then created a background because the white is very distracting.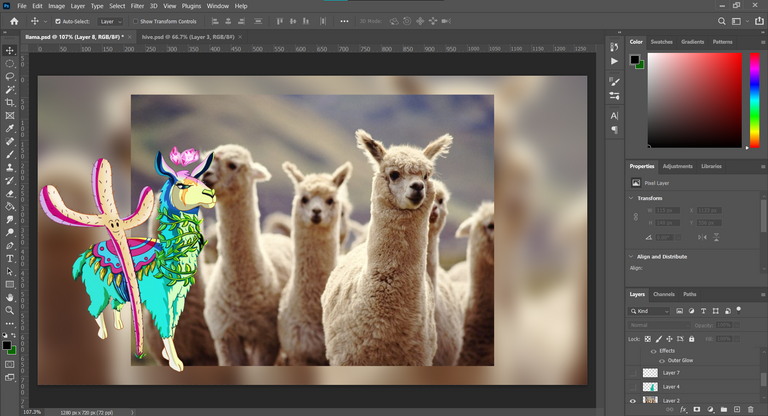 I then imported a picture of the SCARRED LLAMA MAGE for the color palate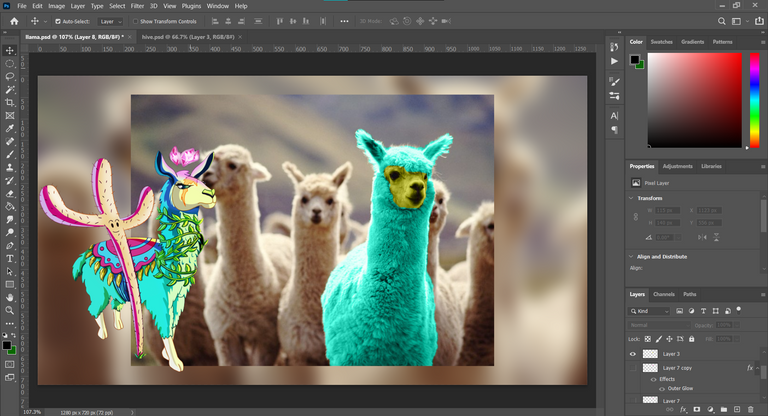 I colored the llama based on the photo of Korina. I don't really know how to choose a color but I think it works out fine.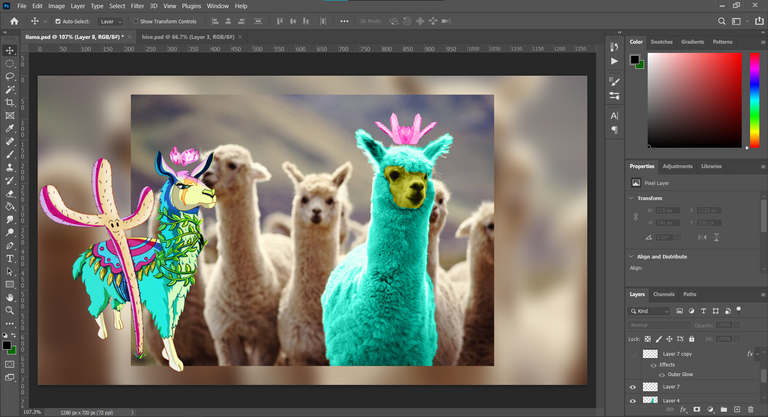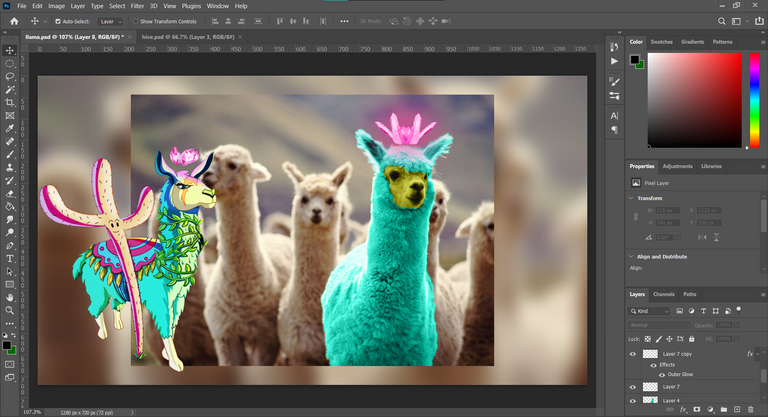 I added the crystal and colored it. I also added some glow but I'm new in photoshop and looks terrible compared to other artist.
Finish Product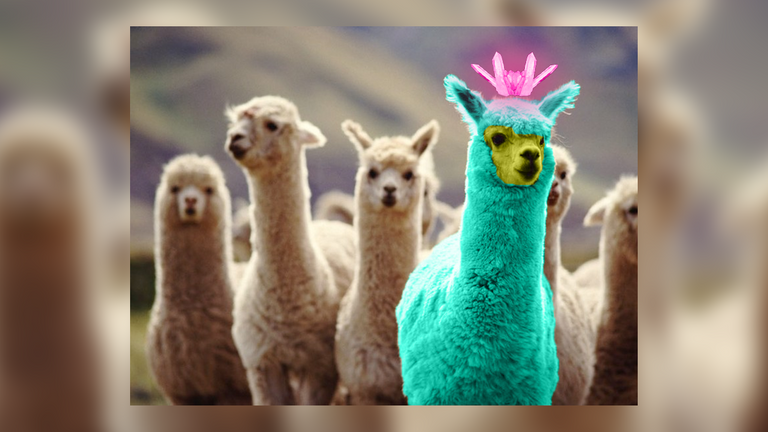 My Photoshop skill is still new so I can't really do more details like the staff and scar. Maybe in the future I can do that easily. But for now I present you the Llama Mage, Korina. In the lore maybe this picture is taken during his younger days. Hanging around with her other llama friends. This is before her she got her famous scar in the lore.
Give some criticism so that I can do better in the future. I'm not really an artist but I would like to improve doing digital art.
---
Thank you for reading my blog about this unbelievable game and also follow @splinterland in twitter and join their discord they are truly a friendly bunch.
---
Do you have some suggestion for my blog? Just comment down below. Help a brother out and give me some tips and tricks to better myself in blogging and also in playing Splinterlands.
Use my referral link to get a free card and help each other out,here
---
---