2 Tools to make End of Seasons Rentals Cheaper

At the end of the season, if your rating is high but you don't have enough power to match... you don't get as good of rewards.
plus, Bronze rewards credits now instead of DEC so do whatever it takes to get to at least silver.
Here's 2 tools to rank up cheaper
PeakMonsters.com/rentals
SplinterAlert.com/
With these 2 tools you can get the power you need to rank up much cheaper!
Here's the most recent power chart.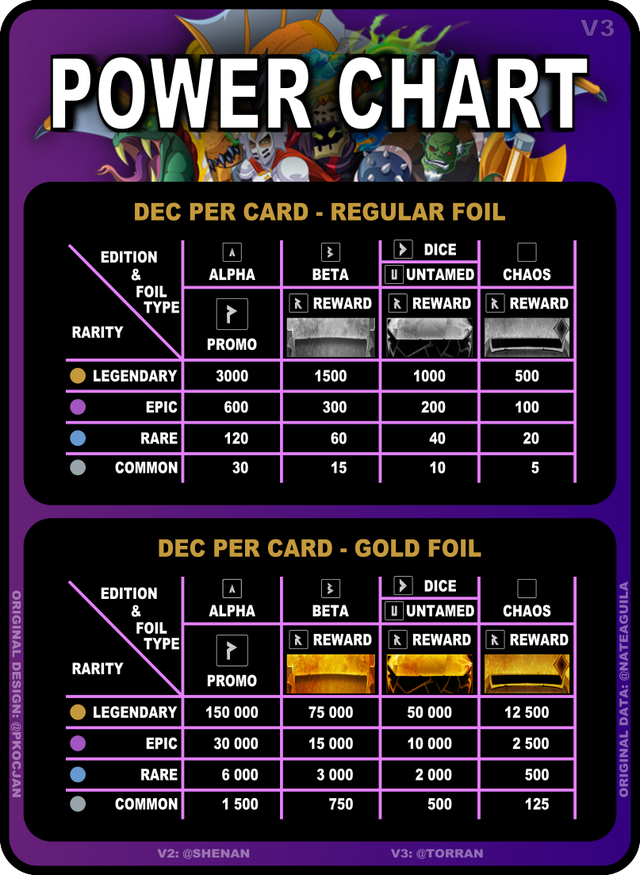 Let's say you need 30k more power to reach Gold
With peakMonsters you can look at this new column they have called CP per DEC per day
Using the power chart you can see that a gold epic Alpha or Promo with that specific border will get you 10k power.
Using the filters you can see those exact things and here is a gold Promo epic Dwarven Wizard for 39.9 Dec/day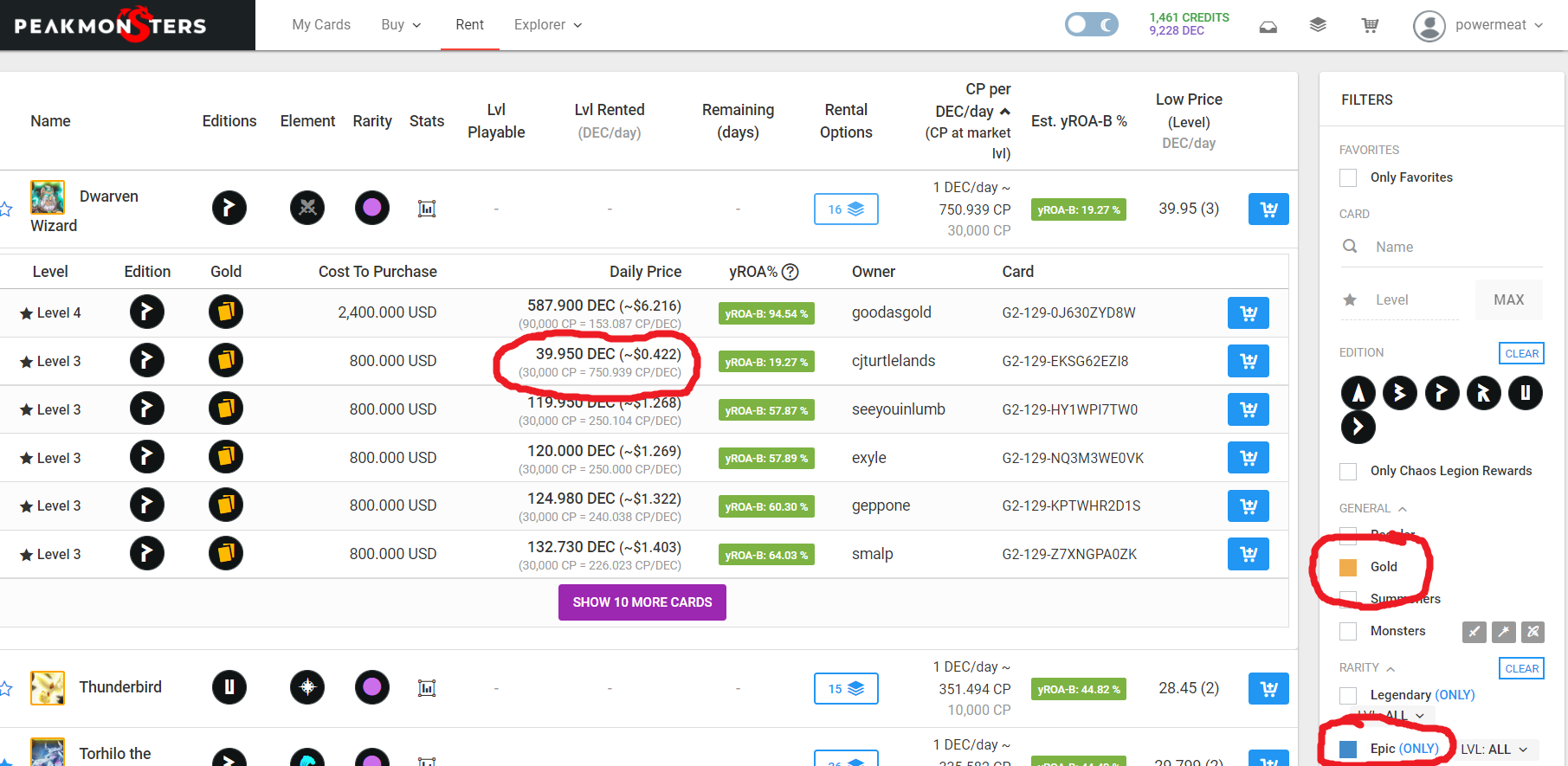 Splinter alert is more active
you will get better savings but it takes some time. I like to set the % change to 30 on the rental side and 20% on the buying side and as good deals come in, i'll check the peakmonsters trend if im not sure.
Want to see what wins the most?
I'm developing a tool where once you start a battle, you can see a list of highest % win builds for that battle's manacap and ruleset using only the cards you have.
If you'd like to become a beta tester, join this Discord channel
https://discord.gg/KSaZ3DHMtm
---
---