Long Term Game, Splinterlands
Splinterlands has been getting lot of updates into its ecosystem during the last couple of days. Which is making the play to earn game even more interesting as its eco system gets to grow from all possible angles. More use case of ingame tokens have been introduced, more reliable updates are flowing for the future products. In general, a lot of good updates are taking place within the game. It is time to get serious about the upcoming days!
---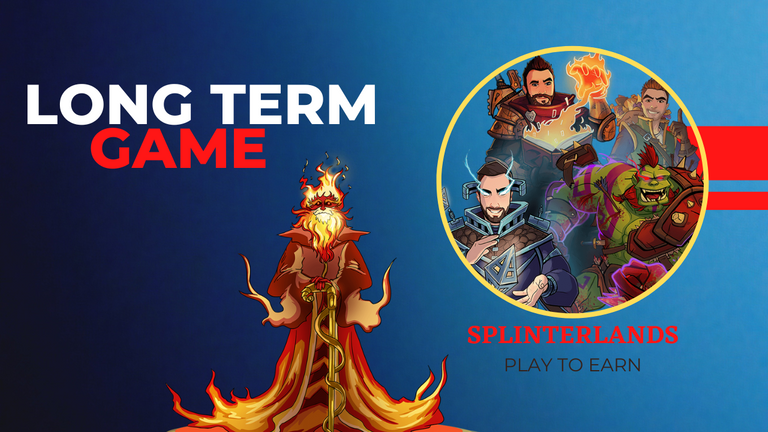 ---
Let's be honest, Splinterlands have been showering ways to get rewarded for folks that are serious about their investments within the game. As of present, there are multiple ways to get benefit from an investment perspective. Nevertheless, the game has been leading towards that phase, where you are going to have deep pockets to get the most benefits out of this game. While on the other hand there are other ways to be a part of the game for those who does not have enough to get invested in the game (in terms of $$).
---

---
Lets start with the fact, what might be an initial way to get a decent return from the game. If one can not start the game with an initial investment the best route as of today is to start playing via a rented deck. Which is available on the market of NFTYArcade. Sign up and you are good to go!
---
Investments
---
When it comes to getting a decent ROI, putting up an investment is a must. Splinterlands has been showing significant growth over the last couple of years. Which makes it a trustworthy play to earn game to invest upon. Although, every crypto project has its risks and uncertainity so better DYOR before making any sort of decisions. Since, its your money, you should be responsible to handle whatever happens to your investments.
---
---
Owning a deck
---
One of the most important aspect of Splinterlands is playing the game everyday. Thus accomplishing everyday tasks users are rewarded with focus chests which is claimable every 24 hours. The FC depends upon which league you are playing. A benefit that can be easily drawn by owning a deck. With the recent update there seems to be mixed reactions coming from the users. The energy rate which depletes every match played and it restores as 1 energy every hour.
---

---
According to monstermarket, obtaining a maxed Chaos Legion set at current market price would be worth around $5796. Although, the actual price would much more than this sum as the prices are calculated in round figures from the lowest BCX available in the market. But I am referring to the fact, this scenario will run out soon. Getting hands on a maxed deck is going to be difficult as cards are going to run out in the coming days. It might take some time but it will happen like the previous editions. Not long ago, using the site monstermarket owning a maxed CL deck would have costed around $8000.
This market fluctuates quite often. Which makes it very intriguing to jump in on these sort of opprtunities. Owning a maxed deck opens up multiple earning prospects for a owner. To name a few
---

---
Whopping $6832646 have been already distributed from the inception of Splinterlands tournaments so far. The sum is quite fascinating compared to many other play to earn games in the realm of crypto.
Although, competing against one another in this tournaments are tough. As there are already experts who have been taking benefits of these phases over the years. Owning a max deck will help in several ways and would help to accomplish further steps to keep thyself within the game. It would take time, effort and dedication to make it to the top.
---
Not only that, there are multiple ways to make Splinterlands works for thyself. As an investments perspective there are few ways which I have been investing almost everyday and compounding my way in this journey.
---

---
Rental market is alive. Renting out cards is an option and it has been gaining popularity over the time. Although, almost every one is using the rental market for all those cards which are not being used by them. Also like I stated there is always an option to find a scholar and give that account to him/her to play and distribute the rewards in the ways an owner want.
---
Not to forget SPS stake is alive and kicking. One can get rewards for staking SPS and also be a part of the voting rights on proposals of Splinterlands. And do remember there is an airdrop (GLX) running for those who has staked SPS in their account.
---
To sum up, there are multiple ways to get benefitted from the investments of Splinterlands. Yes, there are risks involved and anything that is in crypto realm has its risks. With regards to sustainability and formation of team, it has been going very smooth in the land of Splinterlands. So far I am happy with the upcoming updates which is to hit Splinterlands, as those are going to take the game much more further than I can anticipate. I am just groveling about the fact, if I had more time and enough $$ to dive in some more!
---
But I guess, it is never enough lol!
---
---
Image used from Splinterlands, NFTY Arcade, MM and Canva app was used to edit!
---
Best regards
Rehan
---
Want to play & earn from Splinterlands
---

---
---
---
---
Splex.gg Rental Service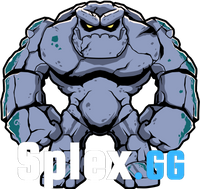 Optimize your time and the return on your Splinterlands assets!
---
---
---
---
---

---
---