This week's Splinterlands Challenge of the Week is to share the neutral, sniping Mantoid.
I already shared a battle on my main account, but trust me this one is much better - I crushed my far superior opponent and was awarded 70 points for the victory!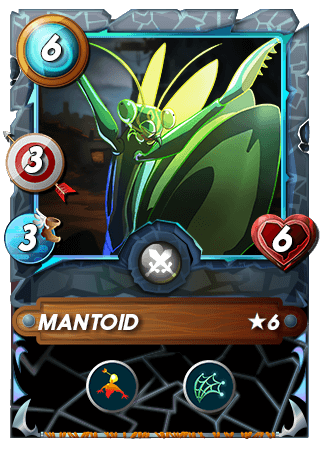 The Mantoid is a pretty awesome card TBH - 3 damage at level 6, and 6 health, and snipe with net, although it is a little heavy on the mana for what you get!
The battle below shows how useful he can be paired with other snipe cards in high mana battles....
The Rule Set and Line Up
58 mana - perfect for the Mantoid's relatively high mana cost
Only common monsters - well the Mantoid is common!
Ranged always hit their target - Perfect for a snipe strategy!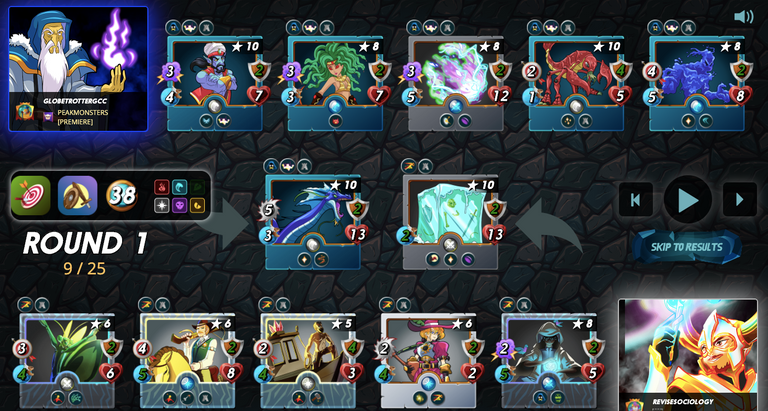 Summoner - Chanseus
The Cube - the best common choice, and Void!
Elven Mystic, I wanted some silence and affliction, both worked a treat.
SS Bard - i had one left over and wanted cleanse.
Snipe 1 - Lone Boatman, also repair
Snipe 2 - The Sheriff - and protect
Snipe 3 - The Mantoid - at the back as i didn't want my larger attack and shields being taken out too early (sorry Mantoid!)
You'll notice the main attack strategy is bludgeoning snipe, then defensively silence, void, self heal with cleanse and lots of shields and repair.
Did my strategy work?
Beautifully, to see it in action click here
Round 1 - My opponent's Genie goes down
Round 2 - My opponent's Medusa goes down, now stun can't prevent my cube from healing, and Afflict sticks on the Monster. NICE ROUND!
Round 3 - no losses, I'm working through his 12 health PE - Cube holds strong with all the defences - perfect mix here!
Round 4 - I take out his PE! They think it's all over...
Round 5 - I take out his Crustacean
Round 6 - It is now! I end up better off than at the start!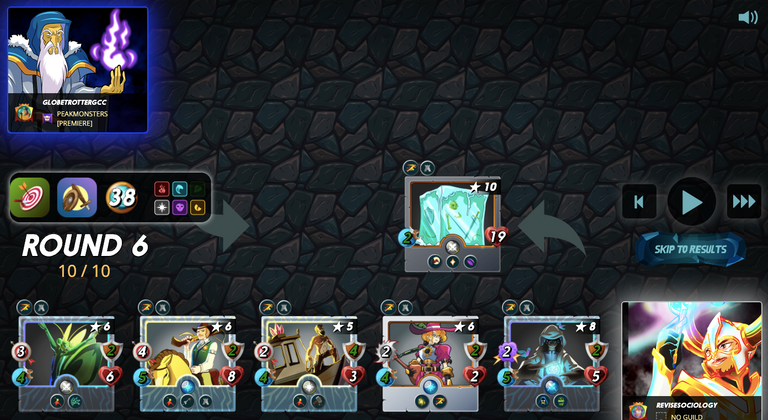 Also please note how only 2 of my cards were maxed compared to all of my opponent's cards - it's much better value buying legendary summoners than maxing your cards I think!
How important was The Mantoid?
For this battle with my opponent playing three heavy hitting magic cards snipe worked a damn treat, reducing my opponent's attack by 3 in each of the first two rounds, which kept the Cube alive.
But he wasn't more important than other team players - I needed that protect from the Sheriff, and the repair from the boatman.
I also needed silence from the Mystic (a very undervalued and underused card IMO, I know own two maxed!).
The Bard was the most useless, but only because he was out sync with cleanse and his swiften buff wasn't really needed given the ruleset.
Of course Chanseus helped too!
Final Thoughts: The Mantoid - worth levelling up?
Decent neutral cards are the best value cards to level up - and this is a pretty decent card, so yes, I'd recommend taking him to level 6 - where he picks up 3 damage and that very handy netting ability which is maybe more handy than you think for the Earthquake ruleset
If you want to have the most fun with snipe in high mana battles, then absolutely he's worth taking up to Level 6.
I did want to share a closer battle, but Splinterlands just wasn't in the mood this evening to give me anything with high enough mana, so this will have to do!
If you don't yet play Splinterlands, why not give it a go?
Anyone using my referral link will receive a free rare card!