Baby Unicorn! // Splinterlands Fan Art Contest! Week 185

Hi! I'm back in Splinterlands for another fan art contest. I realized that participating in this contest has become a habit for me, and that by the end of the week, I had already drawn a character that I wanted. Many non-artists have become artists as a result of the beautiful splinterlands character, which has easily encouraged newbies to draw.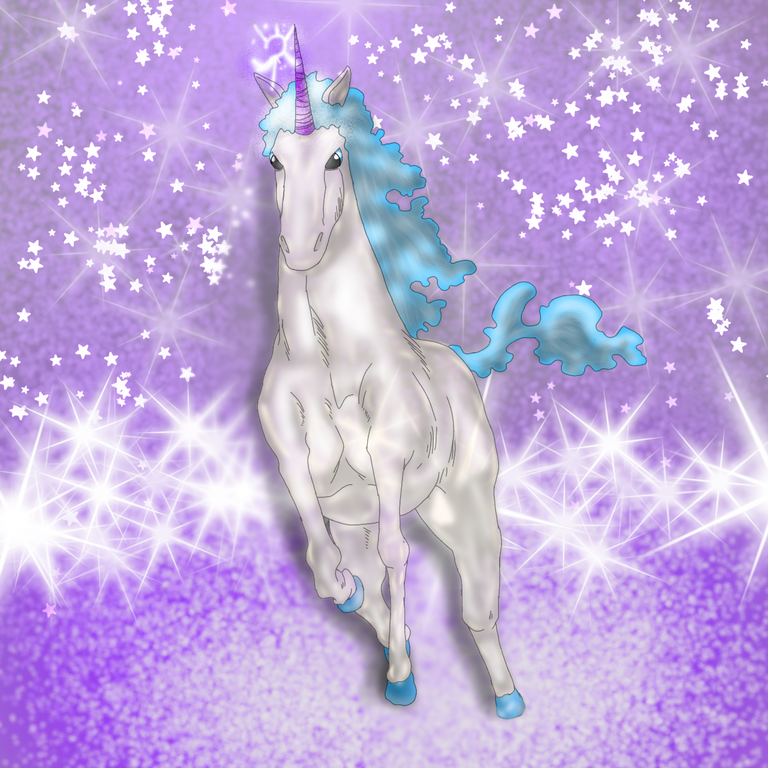 This week's character is a baby unicorn; however, the fan art depicting it is not a baby unicorn, but rather an adult unicorn. Why would I not fasten the time and see what baby unicorn would enjoy, since this is a fan art? Isn't it thrilling?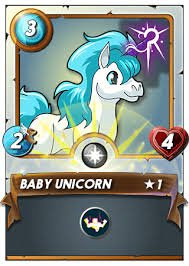 Let's get started with the drawing.
Sketch an outline drawing for the fan art character you want to depict is the first stage. Because I'm going to sketch a baby unicorn.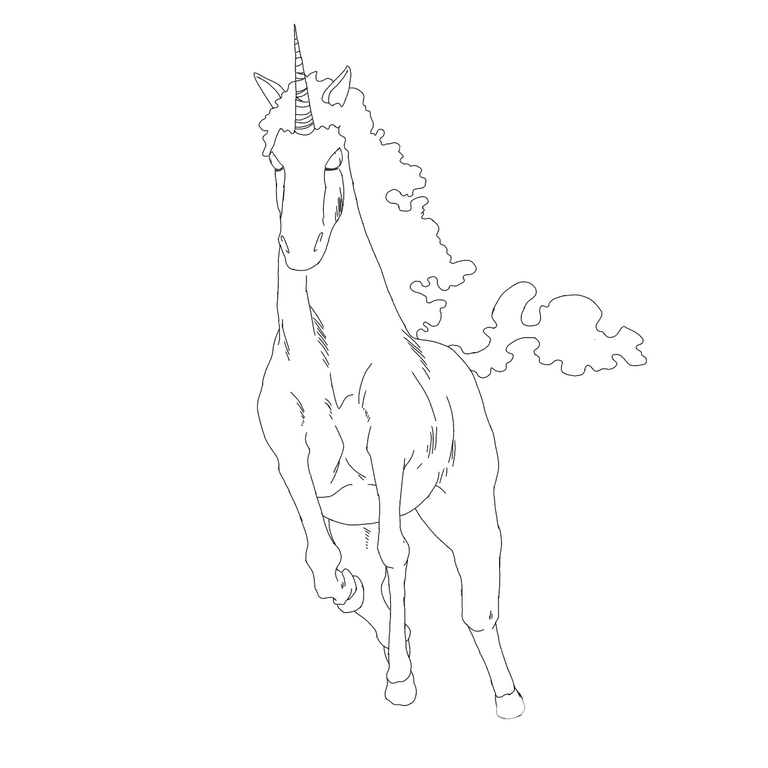 The second step is to add a background, which can be any color. What would be the point of having it? It would be great for you to be able to simply trace the highlight you put in later when adding shadows and highlights.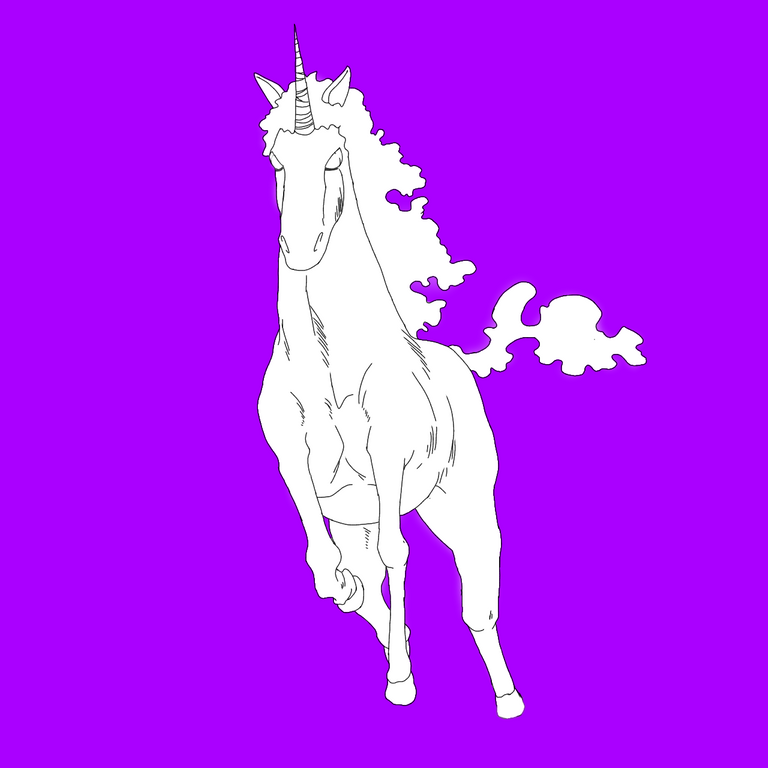 The third step is to add color; this should be simple because we have a bucket in the app that can color the empty layer. I used black, blue, and a little white in the black portion for the eyes.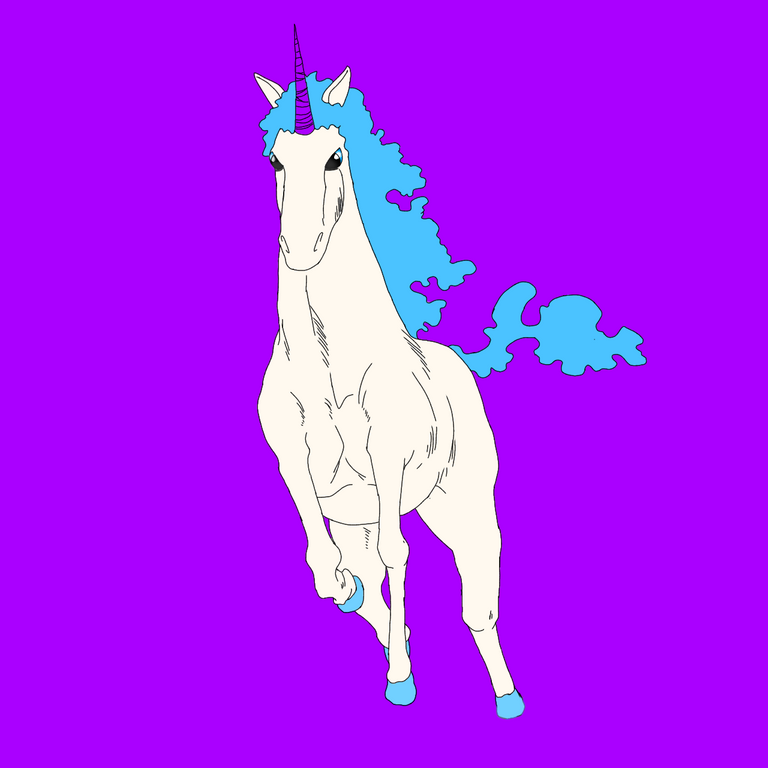 The fourth step is to add shadows to every part of the body; by doing so, the character will become even more appealing. Now I've added a shadow to the hair on his head and into his tail, as well as the rest of his body. I also blurred the shadow to improve the look.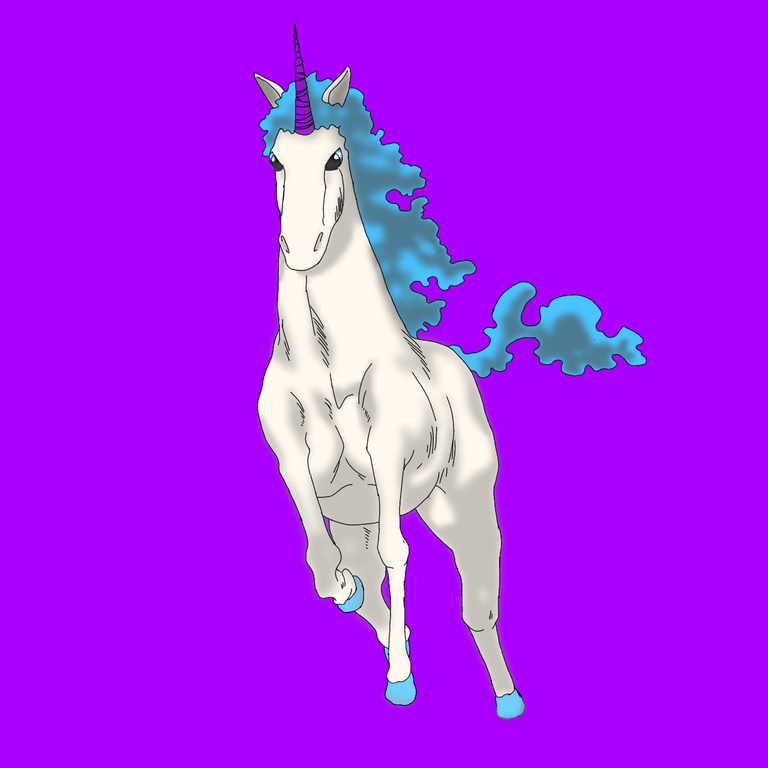 The hair and the emblem on his forehead are added in the fifth step. I didn't use much color strength by making hair lines. The symbol on the forehead that resembles a baby unicorn is not exactly the same, but I tried my hardest.

The sixth step is to add highlights, which is also very crucial. It adds additional depth to your character and allows it to come to life.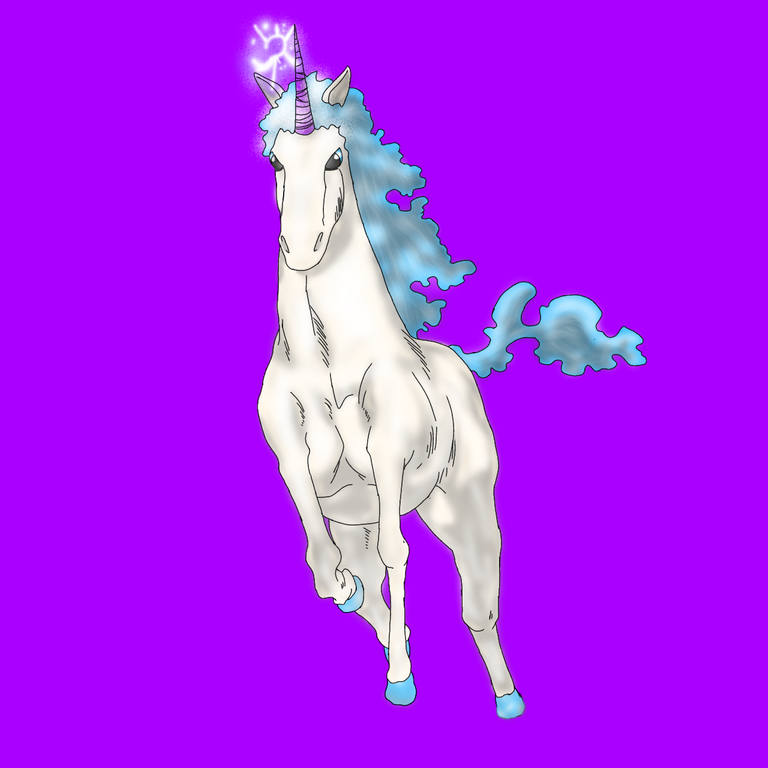 The seventh stage is to add a more detailed muscle shadow. In the meantime, I update the background. By utilizing an airbrush, I was able to bring the character's muscles to life. If you're building a muscular-type character, the best part of detailing is adding muscle shadow.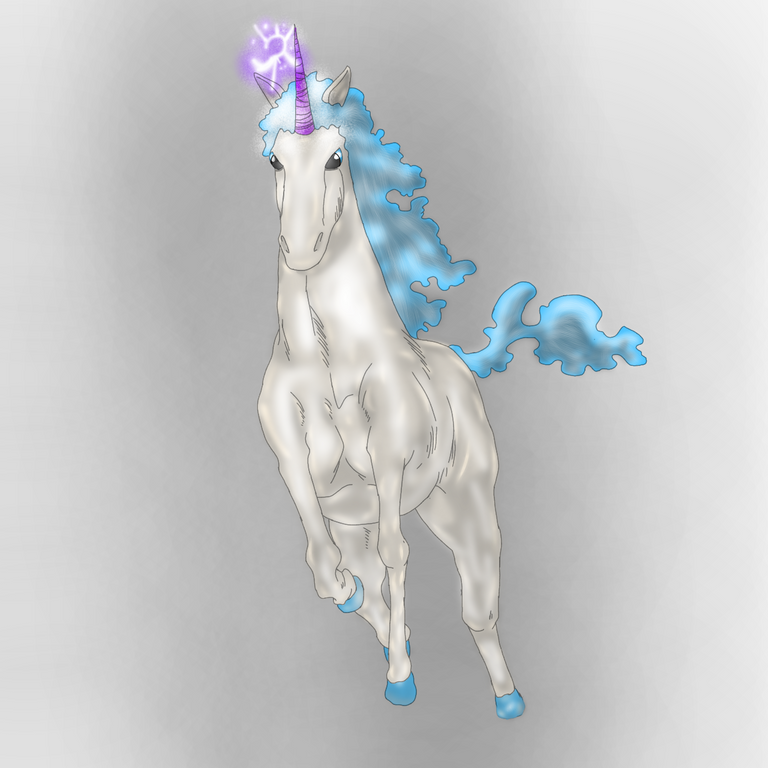 The eighth step is to add background that is appropriate for the character you want to see. You can see the main background in the first half of my blog, however I'd like you to create two more versions of my character's background.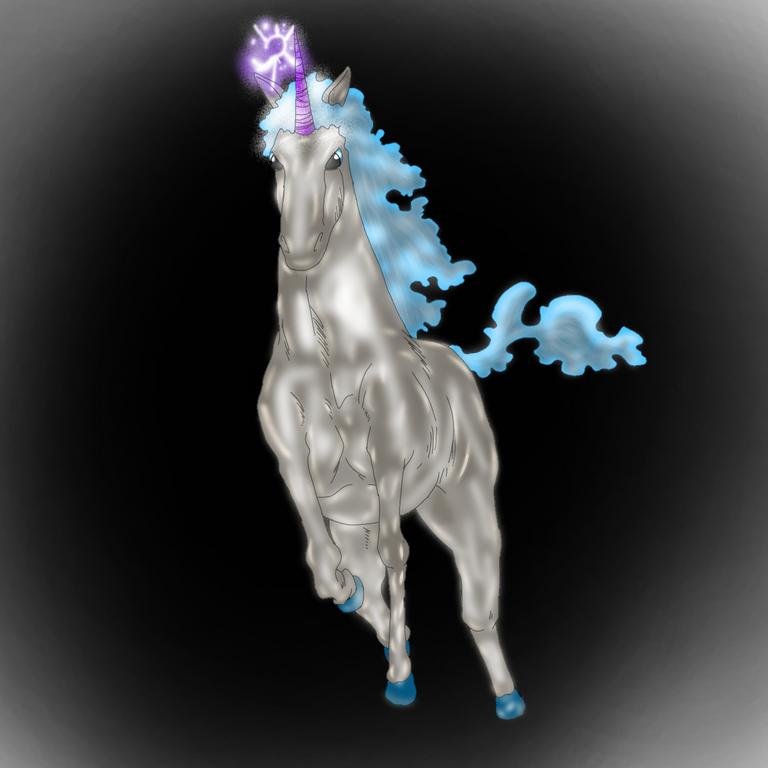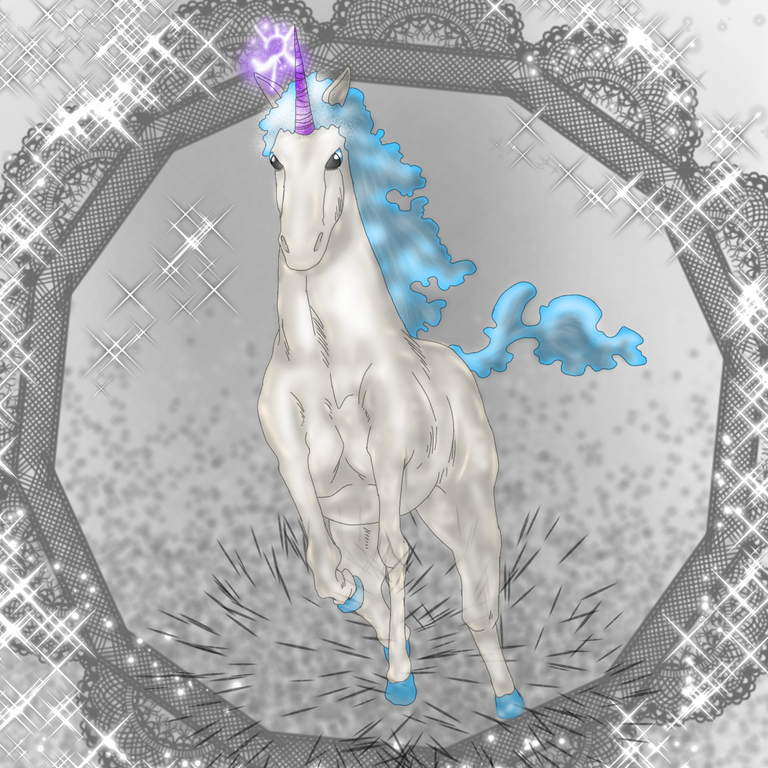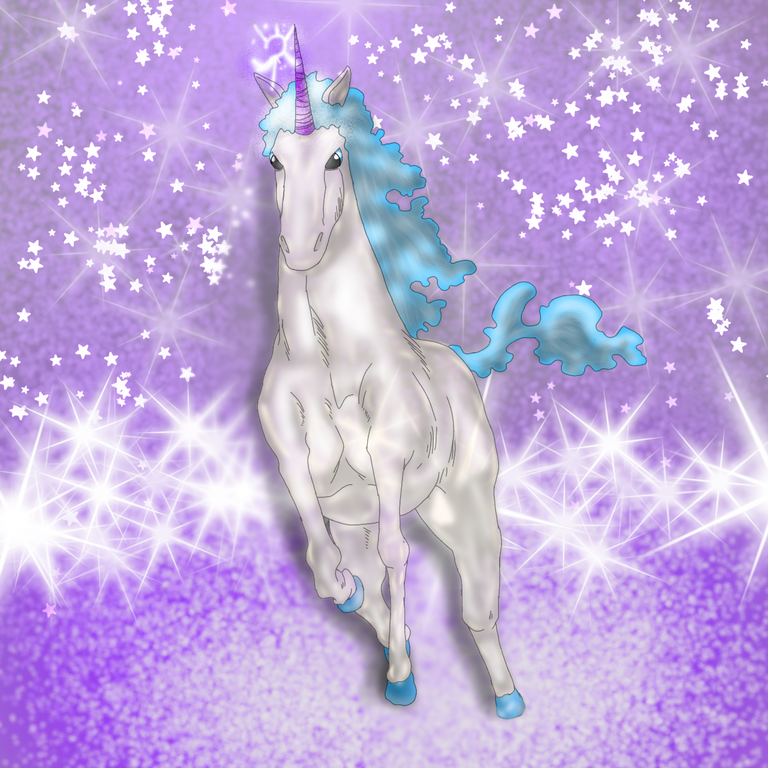 I'm having a lot of fun with the fan art character I'm creating. Thank you for taking the time to stop by. Every child adored unicorns, which is why I decided to create a baby unicorn character.

---
---