Hi #Splinterlands Lover
The match is clearly in between
(1 Legendary Summoner+ 3 Legendary VS 1 Legendary Lord Arianthus)
Here I am demonstrating the Power of Lord Arianthus and Vampire combination in Ruleset: Equalizer and Healed Out in a Match
#gaming to win and #strategy is most important to place cards at right position.
IN this post I have explained each round precisely so you will get a feel where u can replace cards and which you can shuffle.
There is no one who can beat Lord Arianthus easily by its Magic attack or by Melle attack.
It is the most versatile legendary card.
It is costly also in the market.
If its health is high since it gives back up to range monsters to use their weapons to attack frequently.
Even Legendary Selena can't hold this
Match Rule SET



Match Rumble
MY Monster Order
Lord Arianthus: for opponent magic attack and reverse the mele or sneak attack if any

Prismatic Energy: Support the blast and reverse it to monsters.

Vampire: Increase life by leeching and It is fast to reduce health as miss chance due to fly capabilty.

Haunted Spider: Poison is always strong to reduce life even if there is armor.

Octopider: Blind gives the opportunity to miss mele attack.

Twisted Jester: Targetting enemy monster since after reflection of magic they will more weaker if attacked by Jester and its dodging capabilty.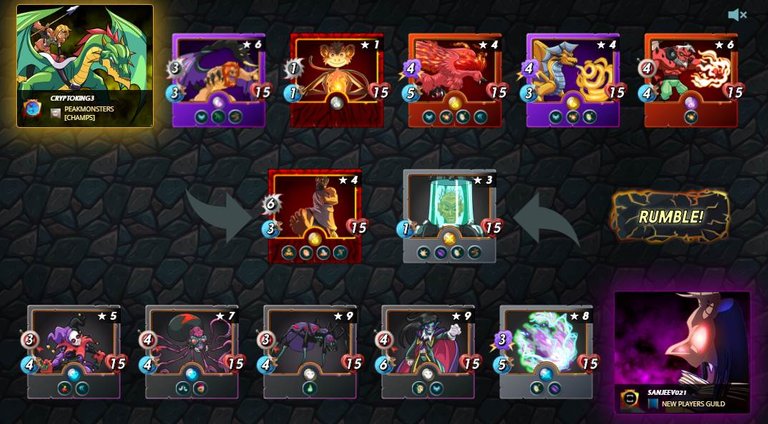 Round 1 Starts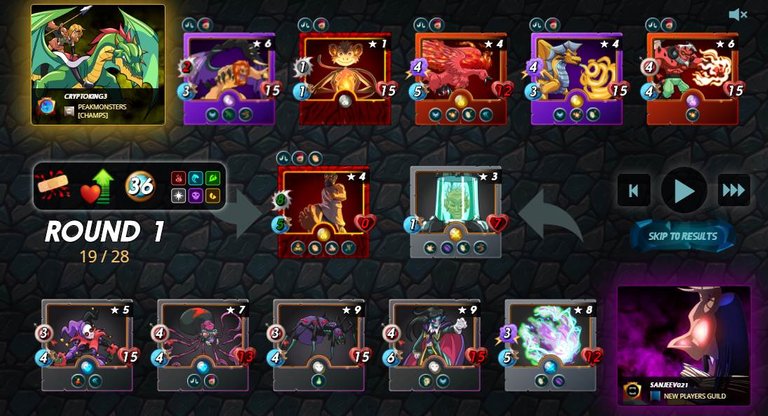 Legendary Magnor dies and the health of LA become half
Round 2 starts and u can claealry see weaking of both legendary Elemental Phoenix and Gold Dragon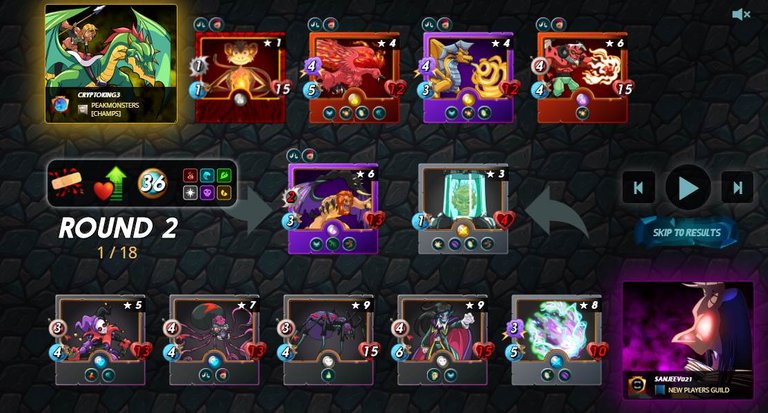 Round 2 continues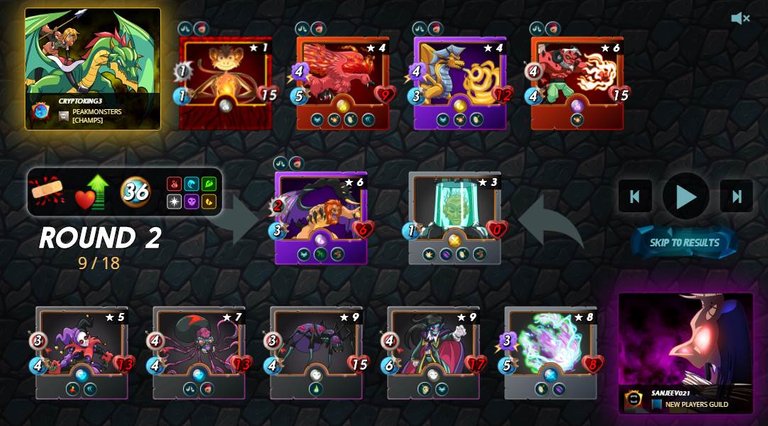 Finally, Legendary LA died but weakened both Legendary
Since the combination of Lord Arianthus and Prismatic energy is strong over magic attack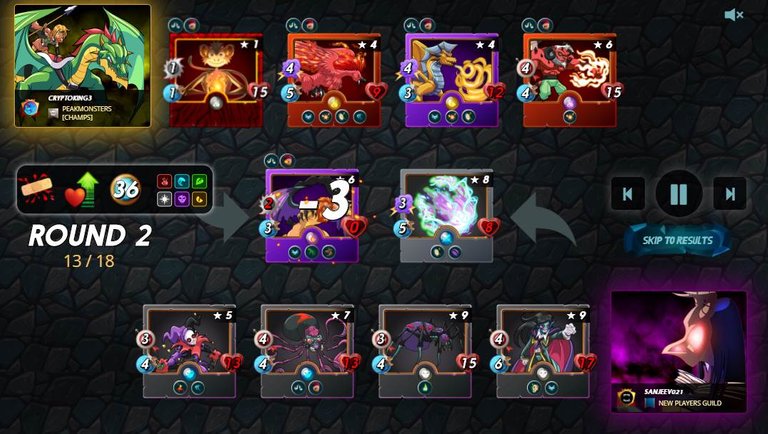 Powerful epic manticore died since Vampire is very much powerful in life leeching and as range attack must use in Equalizer set to win games.
Round 3 starts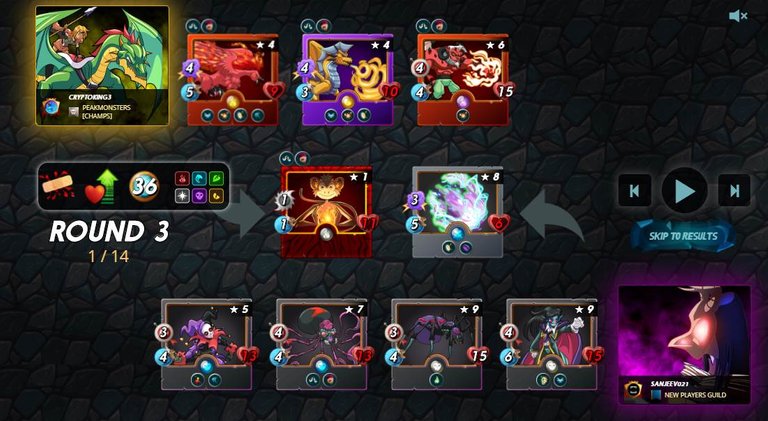 Round 4 starts and it is the deciding round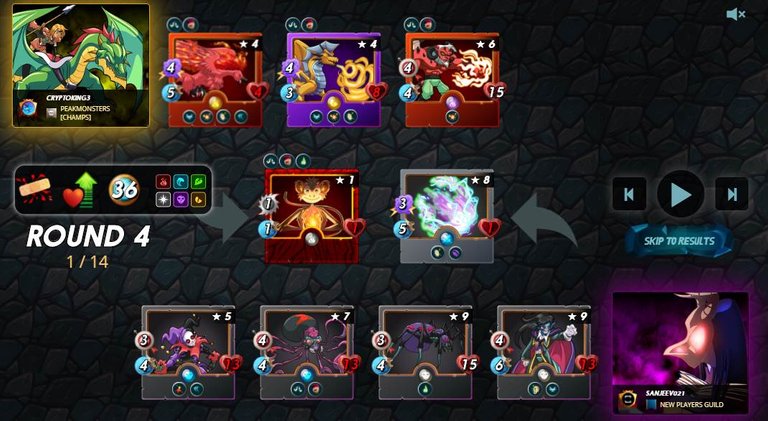 Flame monkey died the weakest card all among monster of level1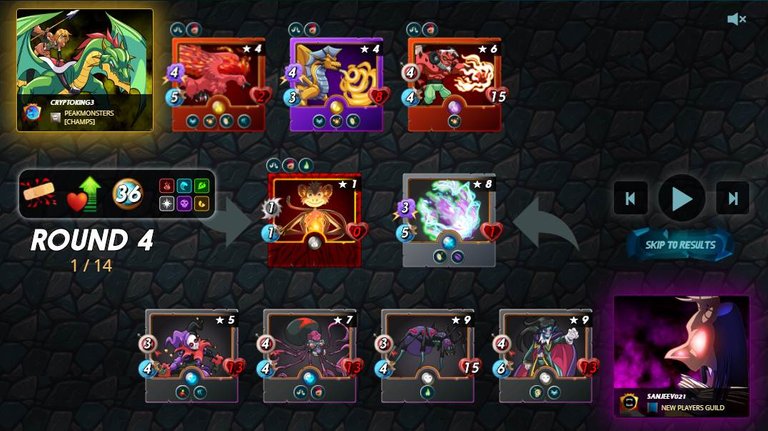 Still Round 4 continues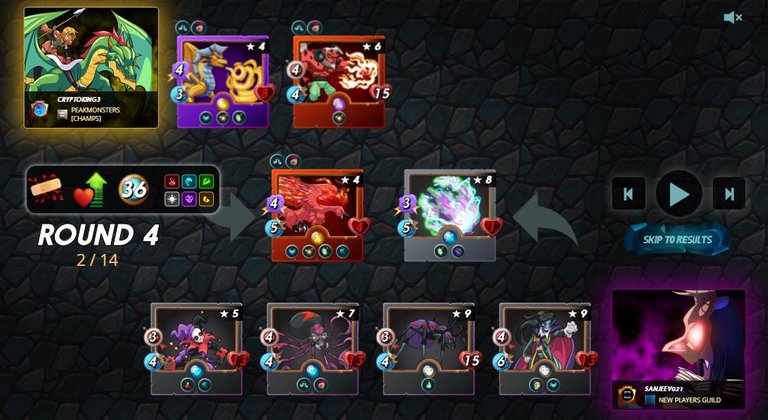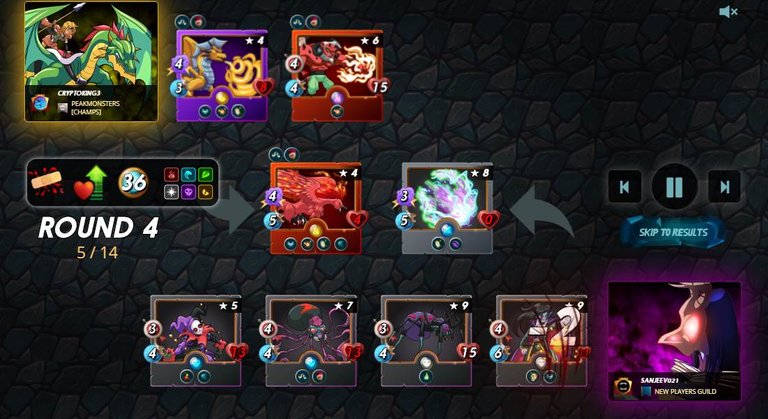 Finally Prismatic energy gone It is always useful if we use Lord Arianthus with Prismatic eenergy more beneficial in magic attack
![Picture10.jpg]
(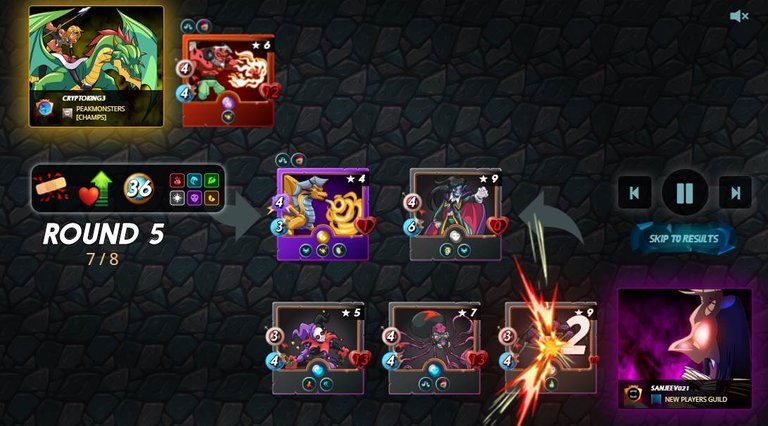 )
Gold Dragon already weakened the Vampire and Elemental Phoenix have flying capability with dodge which is giving him a 40% chance so no range attack can hit him.
Range monster miss so many attacks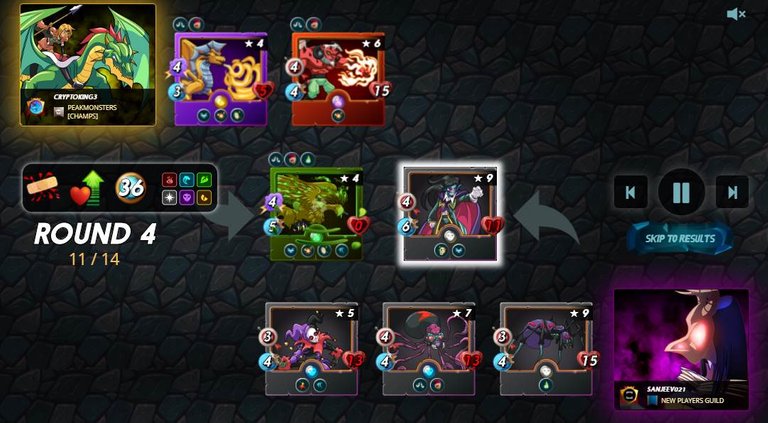 Elemental Phoenix died finally relax for me.
Round 5 start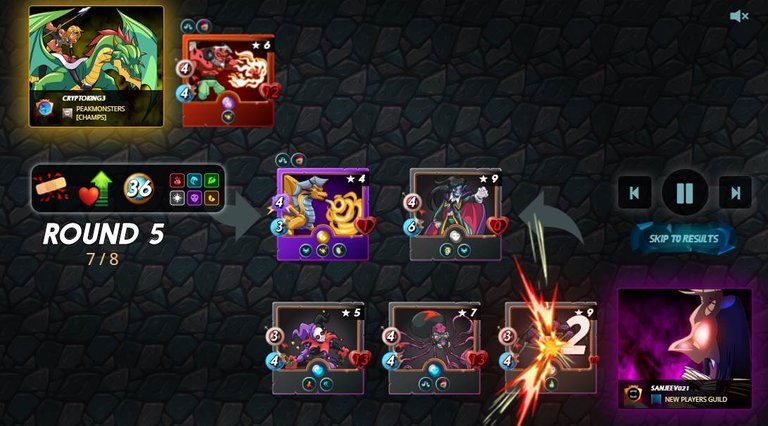 Finally, Vampire died Which is the real hidden superstar monster of this game.
Round 6 starts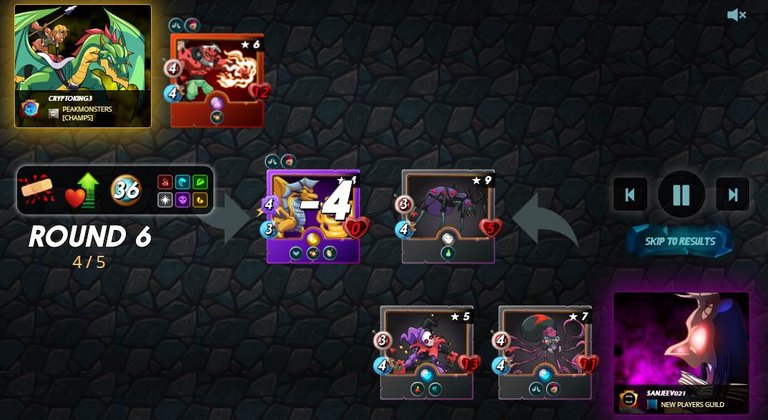 Legendary Gold Dragon Destroyed
Round 7 and 8 finish it
Win the game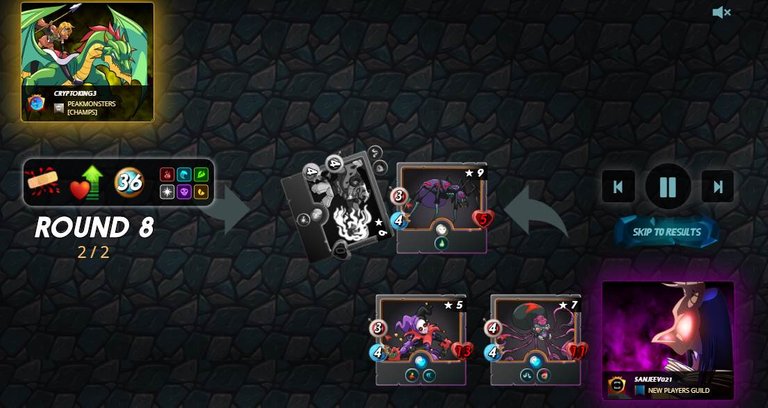 Follow strategy and increase your probability to win Games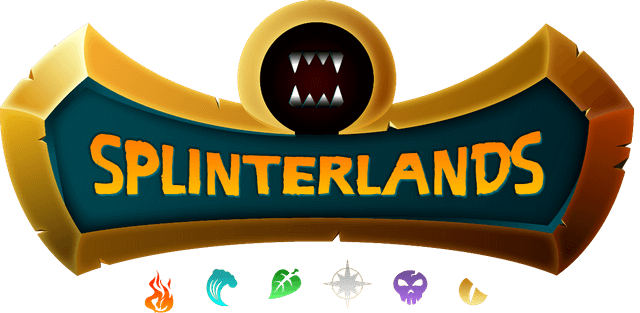 The more you win more DEC Crystal you can earn
You can check the chart How its Price is increasing consistently from the past few months that is almost 1000 DEC is 0.5$ you can earn per day easily with the game.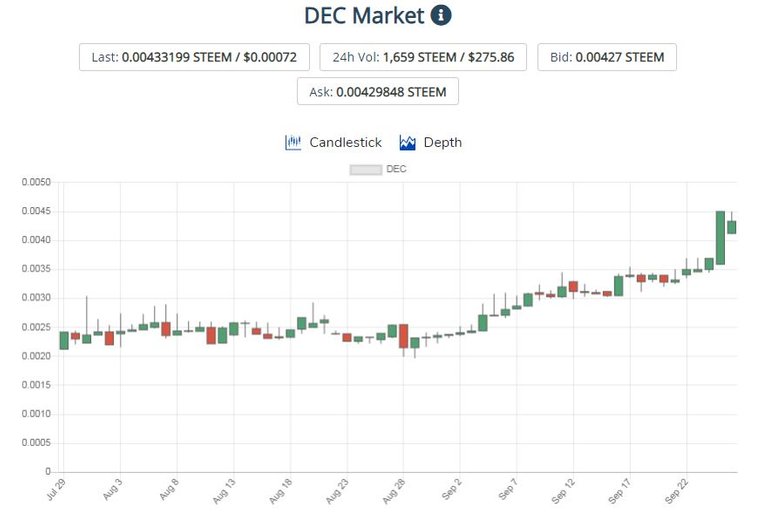 Check my other fights
https://hive.blog/hive-13323/@sanjeev021/level7-cards-beat-level-10-cards-check-fight
https://hive.blog/splinterlands/@sanjeev021/unfair-to-win-battle

Join Contest and start Playing splinterlands
Check my Page where I shared this post
POST Link: https://www.facebook.com/Bitcoin021/posts/1299590387041936?cft[0]=AZUvy1awE601zfmM8kTowxnZbt4d1oZq4HiVU1nrlQelLfbQcQ5M9Nc2VOxtfdCuiQAA1JvJHxEbzViHN-fcLYGV4qCb4Q-YwLouO2AtM9eka--SYkwx2snifx3HGjmEqoHE67bIk49pMDGHRg2QBodlCwtYlIsEhD8Em4g3YZJaDQ&tn=%2CO%2CP-R
https://steemmonsters.com?ref=sanjeev021
If you are joining with my link, I will delegate and help you to build your account.
Please, Let me know
#community #gems #spt #challenge #support
@r1s2g3 You are good at leaderboard post, I have upvoted and commented
Thank you
Follow, UPVOTE, and support and suggestions are welcome.
If you like the Post so I can make post more such kind of post.