Hello Hivers and Splinterlands gamers!
Thank you to the organizers of this fun challenge: @splinterlands and @carrieallen, and those who have been helping in the curation of articles! KUDOS to all of you for the work that you do!
* * * * * * * * * * * * * * * * * * * * * * * * * * * * *
Featured Monster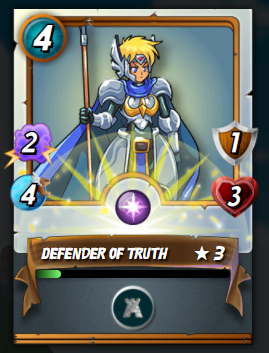 THEME: DEFENDER OF TRUTH
Edition: ALPHA/BETA
Rarity: EPIC
Element: LIFE
ATTACK: MAGIC
ABILITIES: Protect at level 3
I have my Defender of Truth at Level 3, therefore it possesses the Protect ability.

The Ruleset
Mana- 16
Stampede- The Trample ability can trigger multiple times per attack if the trampled Monster is killed.
Little League- Only Monsters and Summoners that cost 4 Mana or less may be used in battles.

The Strategy
WINNING STRATEGY: Not the strength of the individual monster but the synergy created by the TEAM of MONSTERS was key to winning this battle.
So I will to utilize offensive monsters that can attack from back line positions.

The Lineup
Click the link on the photo below to watch the battle.
https://splinterlands.com?p=battle&id=c3ee5f8f720a43b8aaa625a715da3a3f5d3acbdf&ref=silversaver888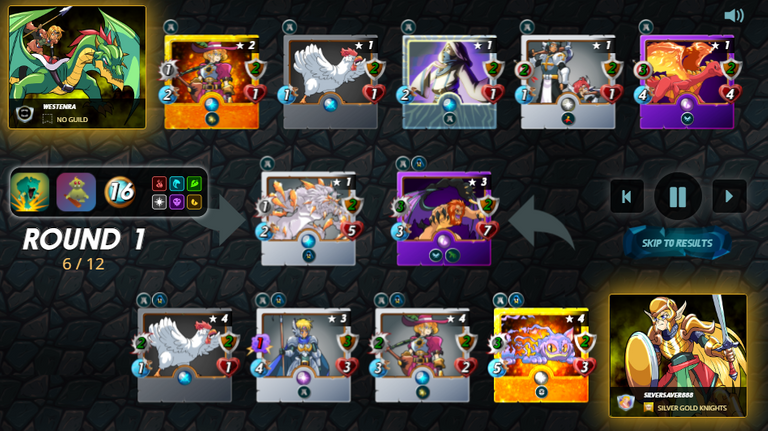 Dragon Summoner: Daria Dragonscale- Level 4, adds +1 Melee attack to all friendly Melee Monsters.
1. Manticore: Flying, Reach has 2 +1 Melee attack, Speed of 3, Armor of +2, Health of 8. This Monster has increase chance of evading attacks from Melee or Range monsters. It has the Reach ability that allows it to attack when at the second position. I used Manticore as a tank.
2. Feral Sprirt: Sneak- has 2 +1 Melee attack, Speed of 5, an Armor of +2, and a Health of 3. It targets the last enemy on the team.
3. Silvershield Bard: Cleanse- has a Melee attack of 1 +1, a Speed of 3, an Armor of +2, and a Health of 2. This Monster removes all negative effects of the friendly Monster if the first position.
4. Theme Monster DEFENDER OF TRUTH: Protect- Has Melee attack of 1 +1 -1 going into battle, 4 Speed, an Armor +2, and Health of 3. This theme monster gave an Armor of +2 to all my Monsters.
5. Furious Chicken: Enrage has 1 +1 Melee attack, a Speed of 1, an Armor fo +2, and a Health of 1. It will have an increased Melee attach when damage.

The Battle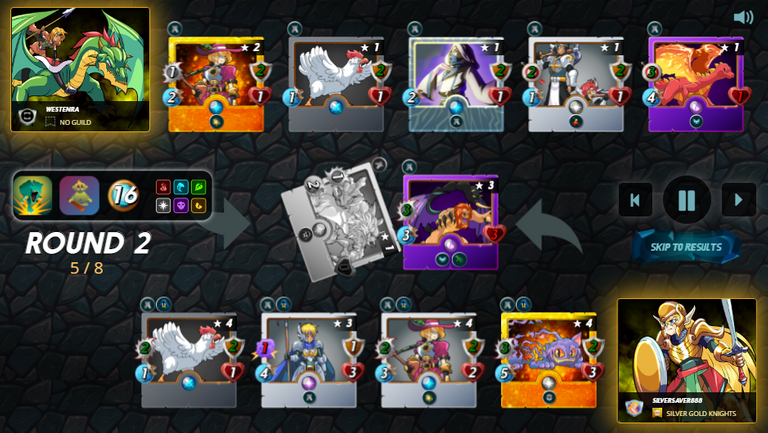 Manticore takes down enemy Crystal Warewolf.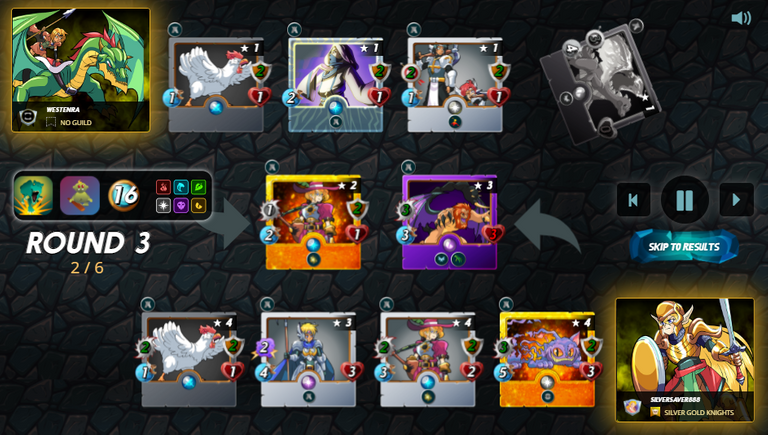 Feral Spirit obliterates enemy Fire Spitter.
---
Defender of Truth annihilates enemy Silvershield Bard.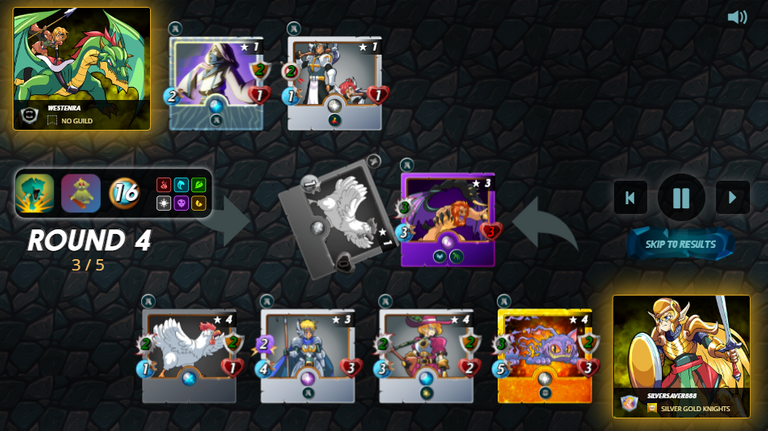 Defender of Truth expunges enemy Furious Chicken.
---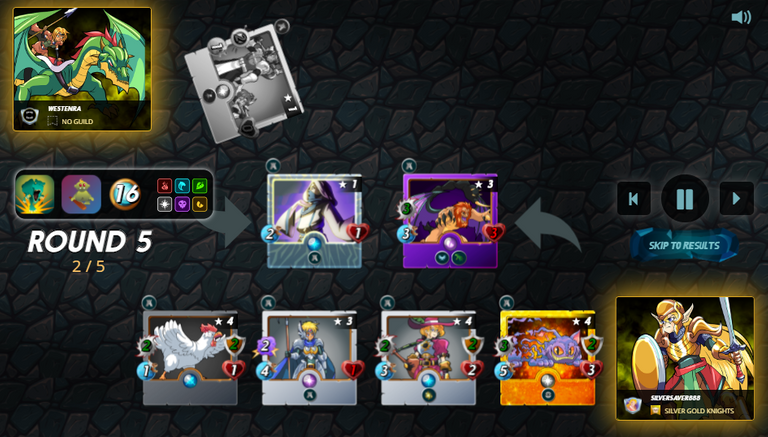 Feral Spirit eliminates Silvershield Archers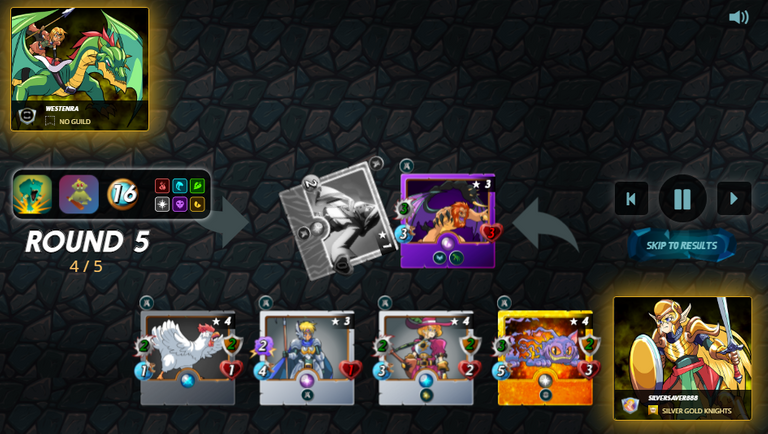 Finally, Defender of Truth takes down enemy Truthspeaker for the win!
---

The Battle Result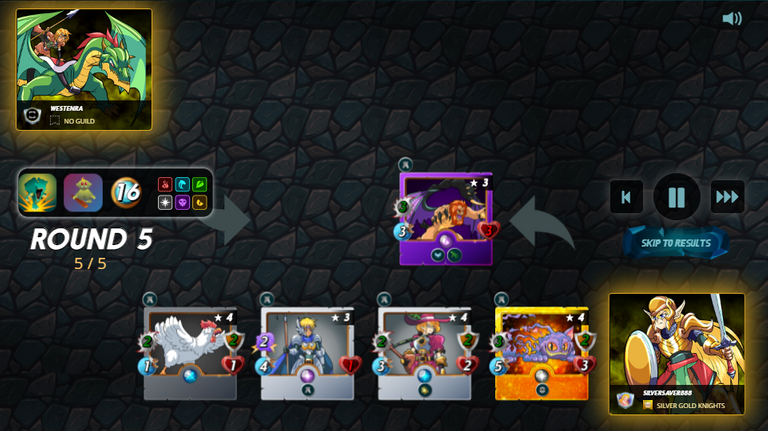 My opponent and I chose the same Splinter: Dragon Splinter/Life, and we are of the same level. However, his/her Monsters are not leveled up, despite the Theme Monster giving a buff of +2 Armors each. My opponent also used two non-attack Monsters although I have only fielded five Monsters.
The strategies I use ran like clockwork, and I won this battle, with all my Monsters intact.

All photos, gif and videos were taken by me using my iPhone6 unless specified otherwise.

Make it an awesome day!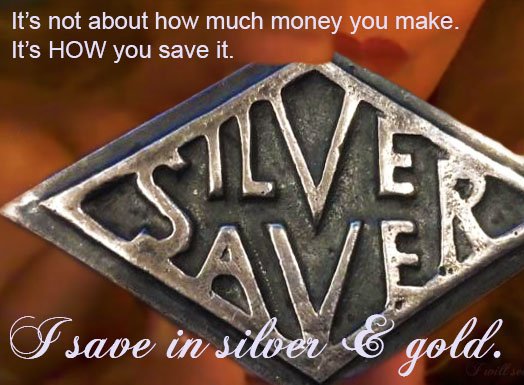 Thank you for stopping by to view this article. I post an article daily, and I hope to see you again soon!
Hugs and Kisses 🥰🌺🤙!!!!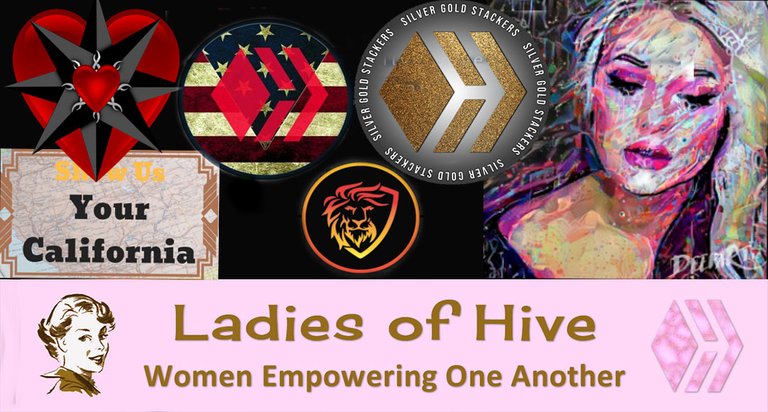 Would you like to support The Ladies of Hive Community?
Consider giving a delegation!
25 HP - 50 HP - 100 HP - 150 HP - 200 HP - 500 HP - 1000 HP - 5000 HP
---

Project Designer: @arcange