Khymian Protector // New Splinterartists NFT!

Khymian Protector // New Splinterartists NFT!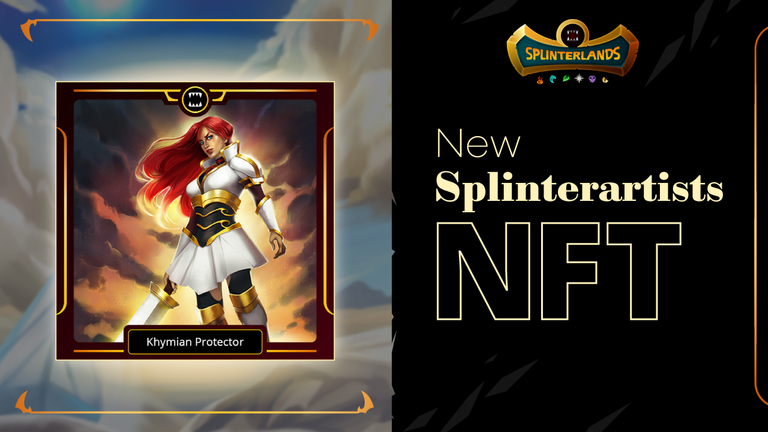 Splinterartists is a new initiative designed to empower our incredibly talented community artists while helping them to build and develop a brand for themselves in the NFT art space.
Splinterlands will be searching for amazing artists to commission them to create Splinterlands inspired art which will be minted on our new Splintertalk account, Splinterartists.
This allows fans of Splinterlands to collect some incredibley diverse and unique art pieces that don't stick to our typical styles. It's a fun way to reward independent artists in a community that will value the time and dedication they put into their craft and we would like to thank the community for helping us to accomplish this dream.
We'll be keeping an eye out for high-quality artworks and will be working to empower artists in our community to expand their reach and grow their brand for making consistently awesome art!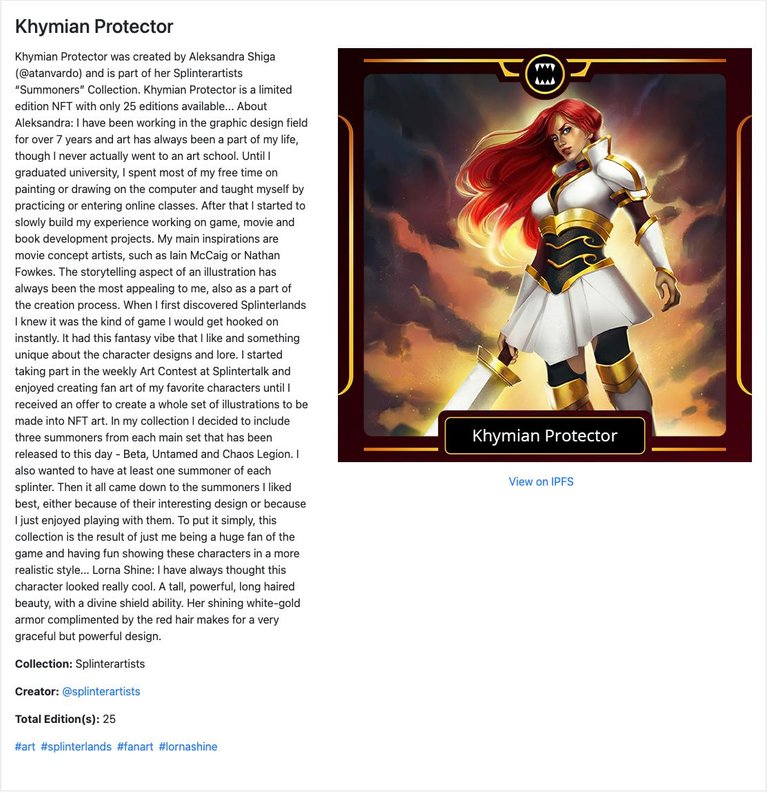 Khymian Protector was created by Aleksandra Shiga (@atanvardo) and is part of her Splinterartists "Summoners" Collection.
Khymian Protector is a limited edition NFT with only 25 editions available.
About Aleksandra:
I have been working in the graphic design field for over 7 years and art has always been a part of my life, though I never actually went to an art school. Until I graduated university, I spent most of my free time on painting or drawing on the computer and taught myself by practicing or entering online classes. After that I started to slowly build my experience working on game, movie and book development projects. My main inspirations are movie concept artists, such as Iain McCaig or Nathan Fowkes. The storytelling aspect of an illustration has always been the most appealing to me, also as a part of the creation process.
When I first discovered Splinterlands I knew it was the kind of game I would get hooked on instantly. It had this fantasy vibe that I like and something unique about the character designs and lore. I started taking part in the weekly Art Contest at Splintertalk and enjoyed creating fan art of my favorite characters until I received an offer to create a whole set of illustrations to be made into NFT art.
In my collection I decided to include three summoners from each main set that has been released to this day - Beta, Untamed and Chaos Legion. I also wanted to have at least one summoner of each splinter. Then it all came down to the summoners I liked best, either because of their interesting design or because I just enjoyed playing with them. To put it simply, this collection is the result of just me being a huge fan of the game and having fun showing these characters in a more realistic style.
Lorna Shine
I have always thought this character looked really cool. A tall, powerful, long haired beauty, with a divine shield ability. Her shining white-gold armor complimented by the red hair makes for a very graceful but powerful design.


Click Here for the latest Splinterlands updates

| SPLINTERLANDS.COM | SPLINTERSHARDS (SPS) | BLOG | DISCORD | TELEGRAM |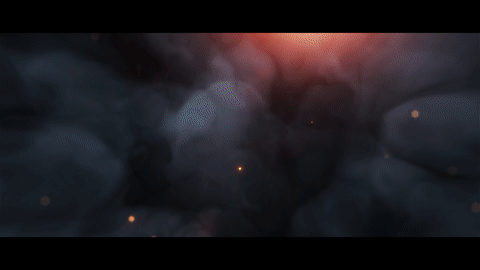 ---
---