Splinterlands Town Hall Summary - August 8th, 2022 - 1PM Eastern!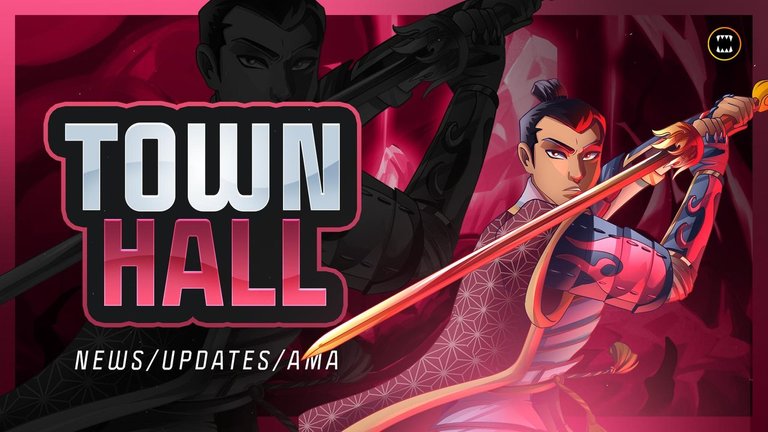 Town Hall Summary
Speakers:

Aggroed (CEO)
Chatter (Head of Marketing)
WeirdBeard (ESports Manager)
Nateaguila (Creative Director)
Haythem (Sr Product Manger)
Hardpoint (Developer)
Kaymariaw (Product Marketing)
Realityvsmodel (Growth Marketing Manager)
AJ (EMP Team Lead)
r0n d0n (Splinterlands TV)

Main Topics:

Genesis League Soccer 💥
Q&A 👀
Company Updates ⚡️

Recording:
Timestamps:

01:10 - Team Introduction
01:50 - Genesis League Soccer Announcement
18:05 - Haythem Intro (Sr Product Manger)
26:40 - Hardpoint Update (GLS)
32:30 - Kaymariaw (GLS)
33:35 - Realityvsmodel (GLS)
52:20 - AJ (EMP Partnership)
1:03:30 - Matt & Hardpoint (Splinterlands Roadmap)
1:11:50 - Nateaguila Update (Creative)
1:17:50 - Splinterfest Update
1:19:15 - WeirdBeard Update (Tournaments/Brawls)
1:22:25 - r0n d0n (Splinterlands TV)
1:35:30 - Q&A
2:03:10 - Closing Remarks

Genesis League Soccer - Splinterlands & MLSPA Partnership
High Level Summary
New project will be a play & earn soccer game that will be built in partnership with the Major League Soccer Players Association (MLSPA)
Deal was made through the OneTeam organization

Manage player associations through NFL, MLB, WNBA, Rugby, etc...
This soccer platform is only the first stepping stone for growing into other platforms and leagues

Genesis platform will be modeled after the Splinterlands platform

Will run on the HIVE blockchain
Will run its own set of Validator nodes with its own token associated with the platform

This is an exciting opportunity for the team to continue to expand the ecosystem and bring in new investors

Rather than let another company take this opportunity, the team wanted to take advantage of the exposure as it will lead to even more opportunities
Since the SPL team is creating the platform, the SPL team will have a say in how the economy is designed and how they can create value for SPL asset holders

SPL has two seperate teams to allow for this work to be done in tandem with what is being done on Splinterlands as well
---
Splinterlands Asset Holder Benefits
There will be an airdrop for all SPS stakers

Will be a token airdrop that is for the whole platform, not just for the soccer platform
Team teased a 6 month - 12 month long airdrop

Value created for SPS token holders will be through Splinterlands services that are built around SPS modeling

Service Examples:

Allow payments
Account management
Customer support

Third-party developers will be able to use any of these services which would then create more utility for SPS

As more and more platforms are built, more and more new investors will join the ecosystem and benefit everyone
---
Next Steps
Pack sale will begin in October
Need to wait for the end of the soccer season to gain the player stats and use them in the game
Whitepaper for the Genesis League Platform should be released in the next month or so
---
GLS Announcements
Splinterlands Is Hosting Three Giveaways

50 winners will receive 20 Genesis League Soccer card packs each on pack launch (October)
Win a signed MLSPA player jersey of your choice - Enter via Gleam
200 Chaos Legion packs to be won (20 winners) - Enter via Gleam
---
Q&A
Potential gameplay:

Will consist of managing a team of players, playing other players online, and earning rewards for winning matches

Plan on having a market like Splinterlands to buy/sell/rent the NFTs
Genesis League Sports platform will release a token that will be used for all games built on the platform

There won't be an individual token for each game built on the platform

Validator node code will be generic, but you will need to be running the individual Validator node software for either SPL or GLS
More detailed information should all be included in the GLS whitepaper

💥 Company Updates 💥
Algorithm token pegged to ETH

Not a stabletoken
Pegged to the price of Ethereum via seigniorage at a rate of 4000 EMP:1 ETH
Decentralized platform through smart-contracts, no third-party interactions or foul play

EMP token has been supported as a payment token in Splinterlands
EMP team has started a guild and hired SPL players to be coaches

Team wants to make it easy for their community to get into SPL

Read more in the Partnership announcement
EMP Discord Server - https://discord.gg/empmoney
---
Roadmap: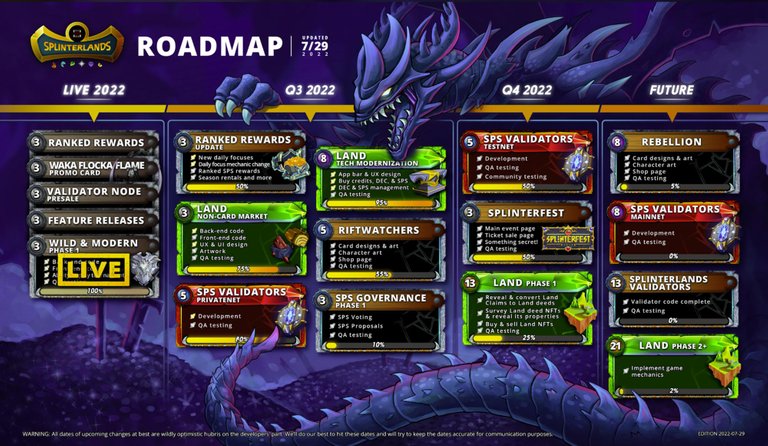 Ranked Rewards updates are constantly being worked on and analyzed
SPS Validators private net has finished development and is being tested internally
Non-Card Market and Tech Modernization have been rebranded as Land

First step in building a strong foundation to build Land on top of

Team has active working sessions underway for Land every day

Looking to showoff some Land teasers at Splinterfest!
---
Tournaments/Brawls:
Last Brawl Townhall was a success!

Some concerns were the following:

Adding additional time to the timer when submitting Brawl battles
Still rewarding players fairly even if guild members don't fill all Frays
---
New website has been created - https://splinterlands.tv/
Clip of the Week:
This Townhalls shoutouts:

GentlePusa
Luthien1289
oL0RDo_yt
Jmpards3
Playingslwithdamour
Haywood_Jaspankme
CryptoPrime07

This Weeks Streamer Spotlights

⚡️ Q&A Summary ⚡️
SPS Ranked Rewards:
There is a fixed amount of SPS that will be released for Ranked rewards

Will be split between Ranked battles, daily reward chests, and season reward chests

Portion for battle rewards will be significantly larger than the current DEC rewards
Future iteration of SPS ranked rewards will include SPS staked to receive SPS rewards

Won't need to stake it yourself, players can stake on you
Will release more information as the team gets closer to implementing this
---
Reward Dashboard:
Team is implementing an internal dashboard with live data feeds
Want to make some of it public so whole community could view live data of rewards given out, and many other things
---
Land:
Phase 1 will consist of turning your Land Claim to receive Land Deeds

Tract Claim == 100 Land Deeds
Claim will let you view where on the map that Land Plot is located
Next step will allow you to survey your Land Deed

Survey will indicate the type and category your Land Plot is

All Deeds will be tradeable on the non-card market

Phase 2 will consist of the first Land functionality

Harvesting resources, instilling buildings, etc...

Phase 3 will probably include the first ability to craft items/spells
Land Workers:

The older and more rare a card is, the more valuable it will be as a Land worker
Land workers won't be allowed to be used in battles while actively on Land

PvE Ideas:

Boss Fights may involve different types of attacks, stats, armor, etc...
Defeating Boss monsters will reward you with prizes of armor or gear
May combine armor or gear to be able to advance to the next Boss monster
---
Rift Watchers:
New Rift Watcher cards will include a couple new abilities
Generally the team looks at the meta and adds cards/abilities that will try to balance the field
Team is hoping that the pre-sale for Rift Watchers will be end of August

If you want your SPS to be available, you may want to start unstaking it!

Vouchers will most likely work like the Chaos Legion pre-sale

Means they will be required in the pre-sale, but participating will reward you with extra benefits

🔥 EYE CANDY 🔥
Splinterfest Shop Page Preview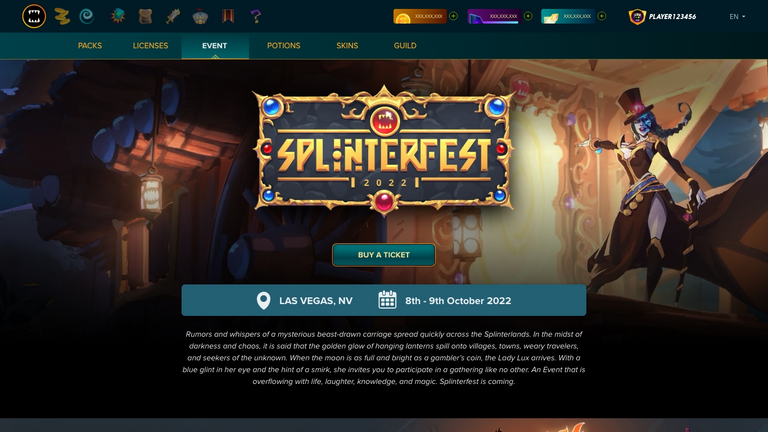 ---
Splinterfest Wallpaper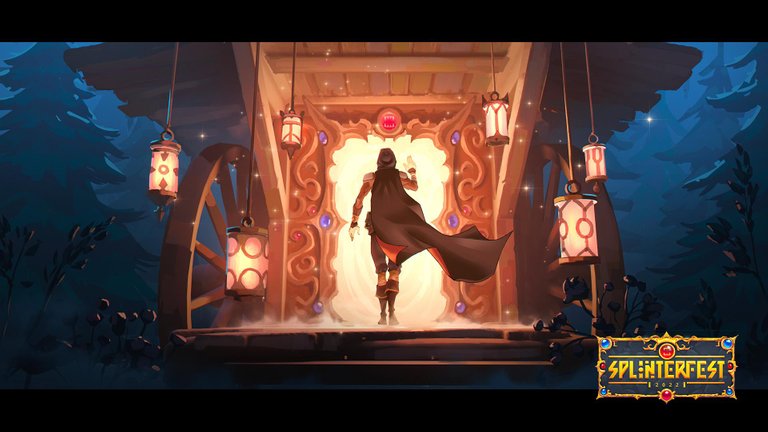 ---
Non-Card Market Preview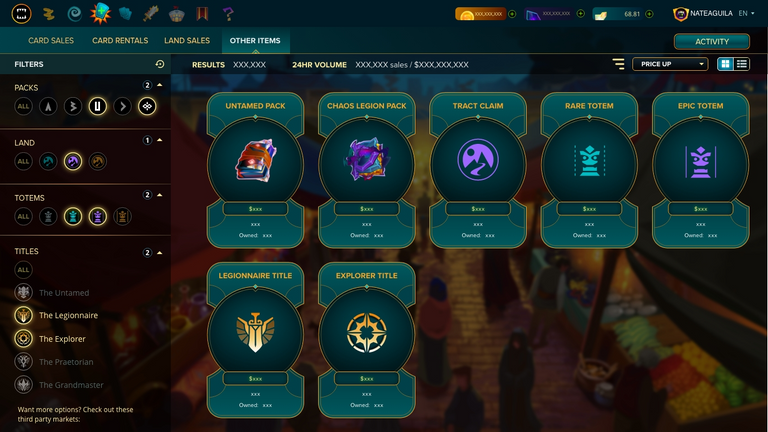 ---
Scavo Technomancer - Rift Watcher Preview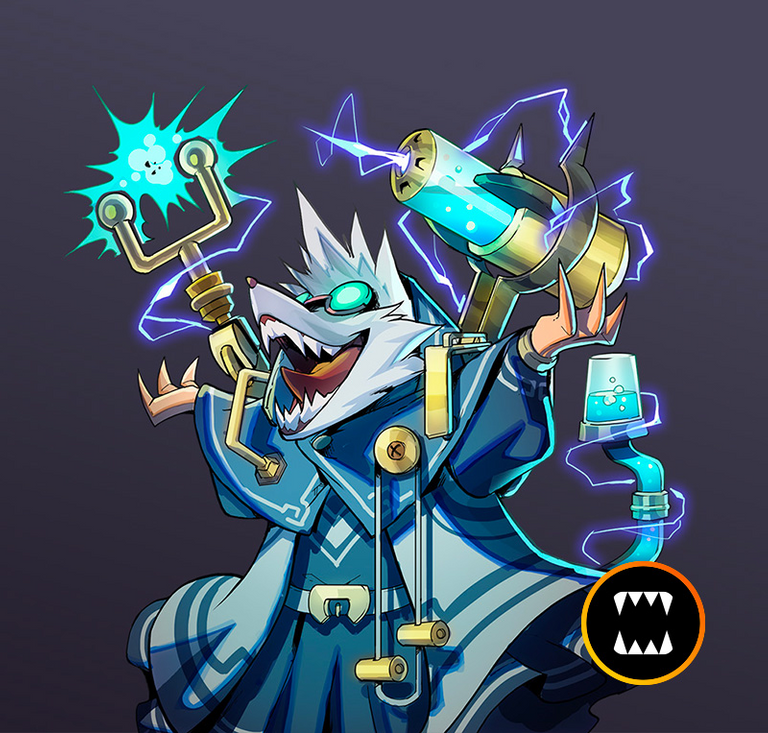 Past AMA Summaries
---
---

Next AMA - Monday, August 15th, 4PM Eastern (8PM UTC)
---
---