Splinterlands Town Hall Summary - January 7th, 2022 - 2PM Eastern!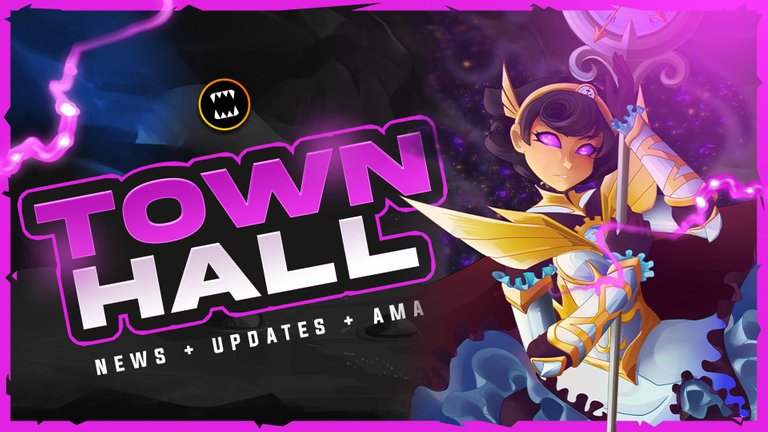 Town Hall Summary
Speakers:

Aggroed (Co-Founder)
Yabapmatt (Chief Product Officer)
Hardpoint (Chief Technology Officer)
Nateaguila (Creative Director)
Breakingbenjamin (Narrative Team)
Chatter (Director Of Growth)
Waffles Kitty (DYGYCON Event Coordinator)
Kbux (VP Of Engineering)

Main Topics:

Copmany Updates 💥
Eye Candy 👀
AMA Summary ⚡️

Recording:
Timestamps:

00:50 - Intro
2:30 - Hardpoint Update (Dev & Support)
9:05 - Yabapmatt Update (Dev)
15:20 - Nateaguila Update (Creative)
23:15 - Breakingbenjamin Intro/Update (Creative)
30:25 - Chatter Update (Marketing)
34:55 - Waffles Kitty Intro/Update (DYGYCON)
38:10 - Kbux Update (Dev)
58:45 - Q&A
1:31:15 - Eye Candy
1:49:30 - More Q&A
2:04:25 - Closing Remarks

💥 Company Updates 💥
Dev Updates:
Scaling issues have been mostly remediated and servers have been running very stable
Big tournaments like the Brawlers should be back very soon!

In the past, these would cause server issues due to a large number of participants
Servers are well prepared to handle the stress now!

Matt's main priority/focus is the SPS Validator software
Other big priorities for Q1:
Team is almost done developing functionality for downloading account balance history

Export your whole balance history for all of 2021
Great way to report taxes accurately
---
Support Updates:
Support team significantly cut down all the WAX, Hive Engine, and SPS tickets
Tickets received is constantly decreasing every month

December had half the tickets received in November

December total tickets vs solved ==> 2618 total / 1900 solved
November total vs solved ==> 4417 total / 4200 solved

Solved 34,619 total tickets in the last 4 months

Only 1,161 outstanding tickets
Outstanding tickets mainly involve email address changes and bugs

Launched a new Knowledge Center that will be including guides and articles for common issues
---
Marketing Updates:
Team is focused on launching new ad platforms

Launched Brave Ads last week
Snapchat ads should be starting soon
Facebook/Instgram/Google ads hopefully by end of January
Also billboard ads in Southeast Asia

ZenSports Chaos Legion Showdown and + Chaos Legion Trivia Giveaways - Tune In!
Bunch of conferences coming up:

Southeast Asia - Arcade Event
Asia - Metaverse Conference
Los Angeles - Edge of NFT

Splinterlands Stream Team is looking to expand

Contact R0nd0n on Discord

Learn to Play Stream with Hardpoint & Chatter

Weekly stream with Hardpoint & Chatter
Starting new, fresh accounts and will stream their journey to setting up their accounts, playing ranked battles, and climbing higher leagues
Will be streamed on Twitch
---
Creative Updates:
Creative team's main focus is to go head-to-head with AAA studios and elevate production quality
Want to expand on the SplinterBites

Splinter Bites appear when searching for a battle
Currently includes little snippets of the Lore of characters
Will add other snippets that will inlcude helpful information for new and advanced players
Team will accept community feedback for these snippets

To reiterate, Splinterlands is trying to be way more than just a card game

Ranked play is only one little aspect of the whole ecoystem

New Chaos Legion lore story/video has been posted - checkout the Team Updates section!
---
General Team Updates:
DYGYCON is coming up - January 21-23rd

What is DYGYCON? - Digital conference with various blockchain projects, games, and influencers

Team wants to integrate Splinterlands streams within the game

Would be great for players to easily follow-in on
Would be great for streamers to expand their awareness

⚡️ AMA Summary ⚡️
SPS:
New potential feature coming could be auto-staking

If set, would auto-stake the SPS you receive from SPS staking rewards
---
Land:
Potential plan is to allow tract & region claims to be split before revealed

So these claims would turn into individual land plot claims
Then land plot claims can be revealed individually
Allows tract/region pools to be distributed evenly

There will be 14 different geography types

Aggroed wanted 30+, Nate cut down to 14
Each geography type has 4 different rarities
Also magic-based land and non-magic land, and occupied/unoccupied land
---
Reward Cards:
No plans on reducing the total max supply of reward cards

Team doesn't want to constantly be adding new reward cards into the game
---
Riftwatchers:
Aggroed wants to require vouchers for 100% of the Riftwatchers sales
Matt is hesitant as a lot will probably change by the time Riftwatchers is released
---
Chaos Legion Airdrops:
Regardless of how many packs are sold in phase 2, the airdrop drop rates for the 2nd and 3rd airdrops will remain as they are

0.33% per pack, 300 packs guarantee one airdrop

The subsequent airdrops will have larger drop rates as it takes in consideration the amount of packs sold

Drop rates aren't officially announced until closer to general sale

All packs bought in pre-sale and phase 2 will count towards all subsequent airdrops
---
Ranked Reward System:
Team wants to do a high-level overview of the reward structure

Looking to improve the incentives for climbing to higher leagues
Will keep bots vs players in mind so bots never have more advantages
Always looking to keep players interested and reward those who try to climb higher
---
Chaos Legion General Sale Stream:
Team wants to do another stream for the start of the Chaos Legion stream

They did a very similar one for the first day of opening Chaos Legion packs
Lookout for a stream link on Discord/Telegram!

🔥 EYE CANDY 🔥
Chatter's Updated Art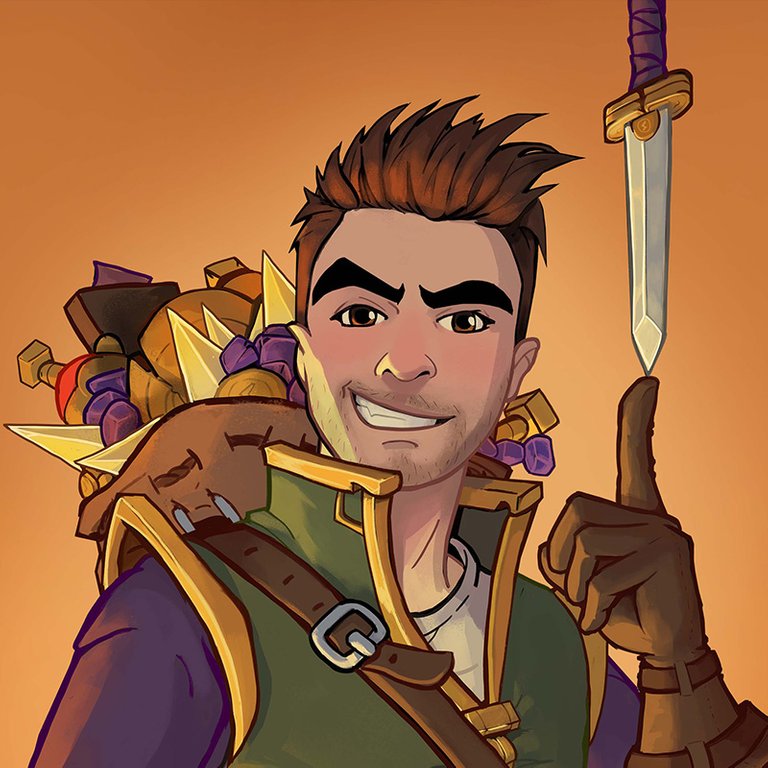 ---
Chaos Legion - General Sale Countdown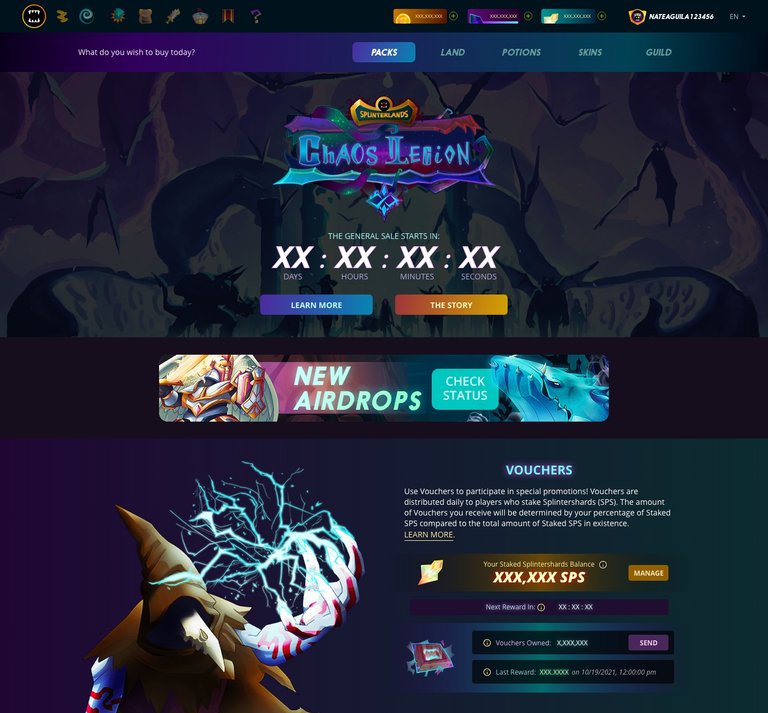 ---
Chaos Legion - General Sale Live Page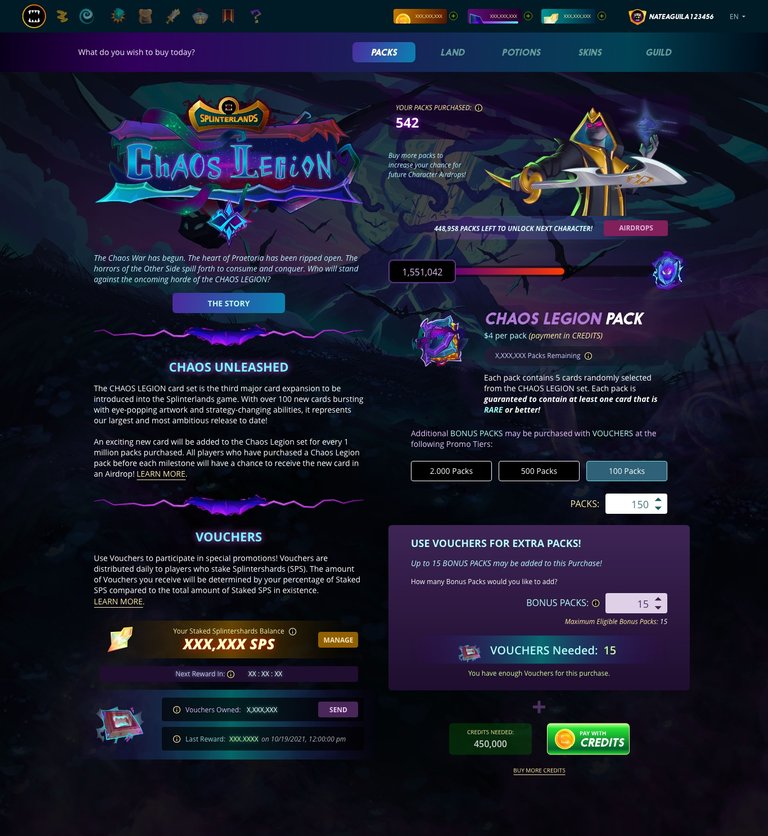 ---
Swamp Land - Common & Occupied

---
Swamp Land - Rare & Unoccupied

---
Swamp Land - Epic & Occupied

---
Swamp Land - Legendary & Unoccupied


Recent Updates
4th War Tale from the Chaos Legion Lore
---
Splinterlands team is looking to expand their team!
Open Positions:

Executive Admin Assistant
Game Designer
UX Designer
Community Manager
And Many More...!

Past AMA Summaries
---
---

Next AMA - Friday, January 14th, 8PM Eastern (1AM UTC)
---
---