Search my Soulbound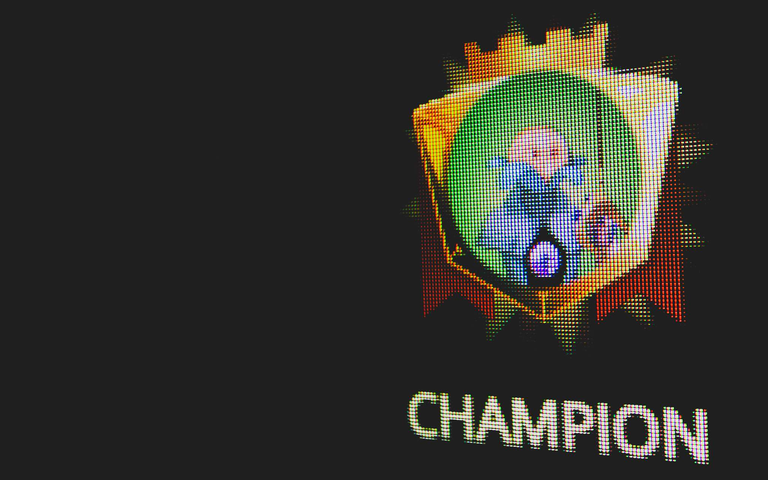 I haven't been playing much Splinterlands over the last week while travelling, but each night I would try to put in a half hour or so to push my way up the ranks. Before going, I dumped a lot of time into the Modern side and got just about nowhere and while I did get into C2 today, my efficiency is abysmal at 47% win/loss.
Modern:


I did better in Wild however, but I only made it to C3, though I am happy it was in 102 games with a 66% win rate. Still, it seems very hard to get a decent string of wins going for me and I am losing to a lot of accounts that I haven't seen before or, I used to beat easily. I am finding it very hard to compete at the moment and I wonder what will happen when the new cards are released.
Wild:


Speaking of, the new reward cards are supposedly going to be "soulbound" (can't be sold or delegated) until they are out of print, which should at least keep their price up a bit more during the run, as the bots won't be able to dump them to cover their rentals etc and, to dump them later, they will have to add DEC to unbind them.
The other thing that is going to throw my game off a lot will be the new abilities coming in, Conscript, Martyr, Weapons training. Conscript allows for Gladius cards to be played outside of brawls. This will be very interesting, as while the Summoners with it are more expensive, I don't know what it is going to mean for the bot accounts - do they have a lot of Gladius cards?
This is my set: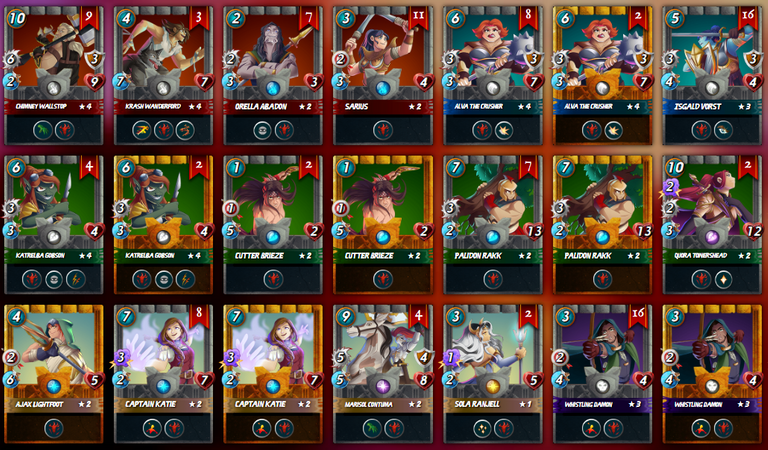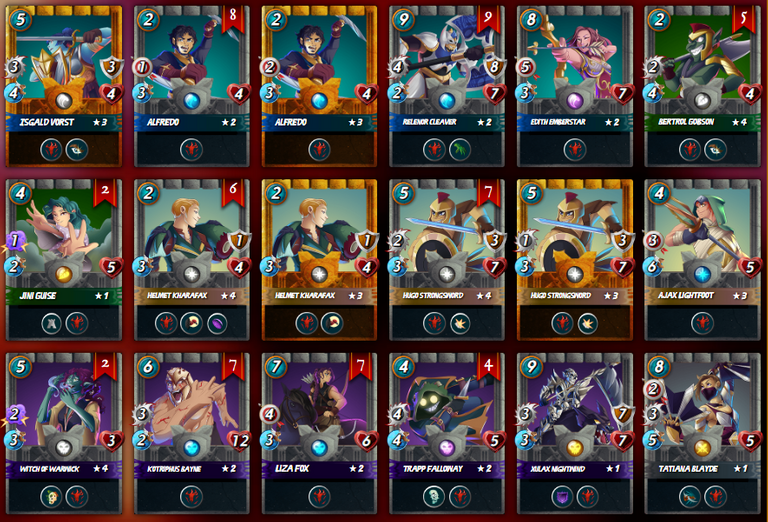 As you can see, the set isn't exactly up for Champion-level play, but there might be a few in there that would come in handy from time to time. A level 2 Quora might be useful with Llama for example. And, because these are soulbound already, it will be interesting to see what of the bot accounts has been brawling as well, otherwise they will have no Gladius cards other than the ones they were able to pick up from the merit chests.
Will these be unbound like the Rewards cards at some point too?
I am not sure if it is possible to see how wide the distribution is on Gladius cards, but it would be a useful indicator of what is going to happen once Gladius cards can be used in battle. There are going to be a few accounts with very strong lineups at times that will be close to unbeatable perhaps.
With the 43 new rewards cards coming that are soulbound, it is going to take most high-level accounts a while to build up a suitably playable collection, which means early on, they are going to have far more impact in the lower-level leagues where they are useful. This will be interesting to see what kind of advantage it gives, because it could help some move up a level or two and compete higher.
Weapons Training is also going to be a very interesting ability, as it will grant a similar attack to adjacent cards that don't have an attack - for example, a magic card squeezed between Almo and Arius will give them both some kind of Magic attack, which could be devastating, especially with a Almo up front with Kitty summoning.
All of these changes are going to "throw a spanner in the works" - a spanner is a wrench - and it is going to disrupt the gameplay quite a lot and require adjustment from everyone. This is more than just a set coming out, and more than just new abilities, because having the Gladius cards crossing over into regular play is going to benefit all of those accounts that have been building their soulbound decks for the last few years.
That is not me however, as I have only been brawling with Shield of Glory for the last six months or so. However, with this crossover, it is possible that more people are going to want to become active in brawls, which could see new guilds coming in and inactive brawlers competing for spots. This can see more DEC sinking into Guild development also, especially to boost the possibility of getting Gladius cards.
For me at least, from a gameplay perspective, I think the coming changes are a welcome addition to mix it up a bit more and support the committed players who haven't only been playing for an immediate ROI. Of course, like always, the "well-carded" players who use bots will have the advantage, but at least there is some hope for others. Add Land into the equation on top and things will get a little messy soon enough. Time will tell if people will get interested again, but looking at the markets, card prices seem to be recovering.
Lots of things to consider.
Taraz
[ Gen1: Hive ]
---
---