Winning with Prismatic Energy against a whole magic team (2021.12.05)
This neutral monster is very effective against magic monsters because of its magic reflect ability. This battle was went on with the Armored Up ruleset, which means that all monsters have two Armor in addition to their normal armor stat.
I expected magic monsters from the enemy, and I was right.
I placed Pelacor Conjurer, Furious Chicken and Creeping Ooze to the first three positions, and then the Prismatic Energy. The enemy followed similar tactic/strategy with the Albatross and the Creeping Ooze in the first two positions, and then three magic monsters: Ice Pixie, Medusa, and Enchanted Pixie.
I used Mother Khala (the summoner) to give Prismatic Energy +1 Health.
This battle was against @all-mine.
Battle link: https://splinterlands.com?p=battle&id=ca3fc39365759de3538466d71e9e1bb639dcc72b&ref=xplosive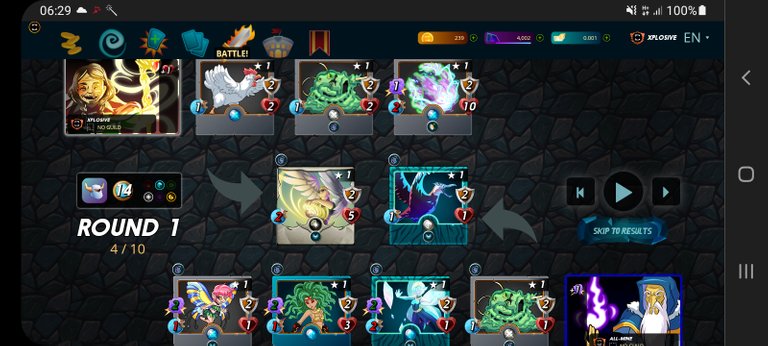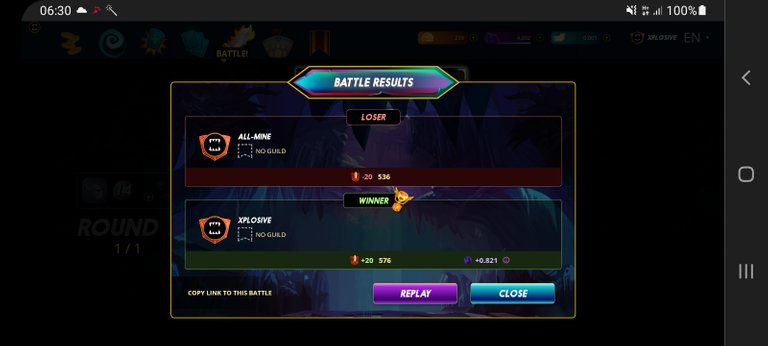 By the way, I currently do not own any Prismatic Energy cards. This card is currently delegated to me from @rentmoney. Thank you again. This card is very good against magic monsters in battles.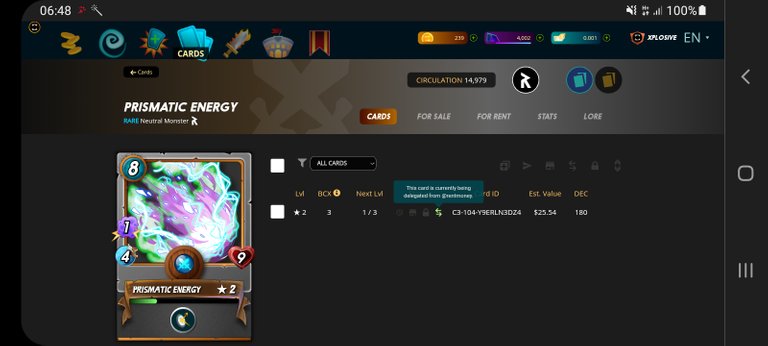 ---
---