Time Mage - Splinterlands art contest week 190

Greetings dear Hivers!!! Triz here!!
I'm alive! wow! it's been a while and with so many things I had pending I couldn't be here , several good things happened! I was able to fix several things and get something more decent for my Pc.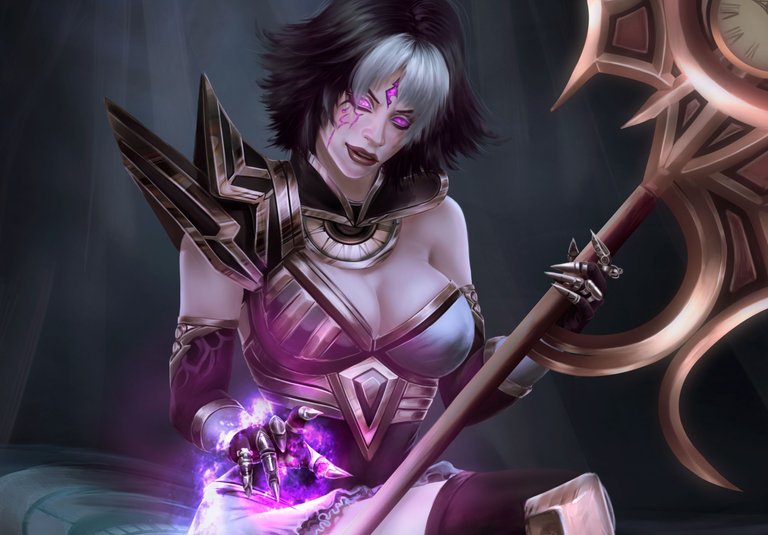 After all I'm already here! ahahahaha not that I was the last Pepsi in the desert .... I wanted to show you my entry to the Splinterlands contest this week, I was going to post this last night, but then it got too late and I went to sleep, this morning I didn't feel so good --- because of the monthly visit--- I have some discomfort but well, here I am writing again after being lost.
---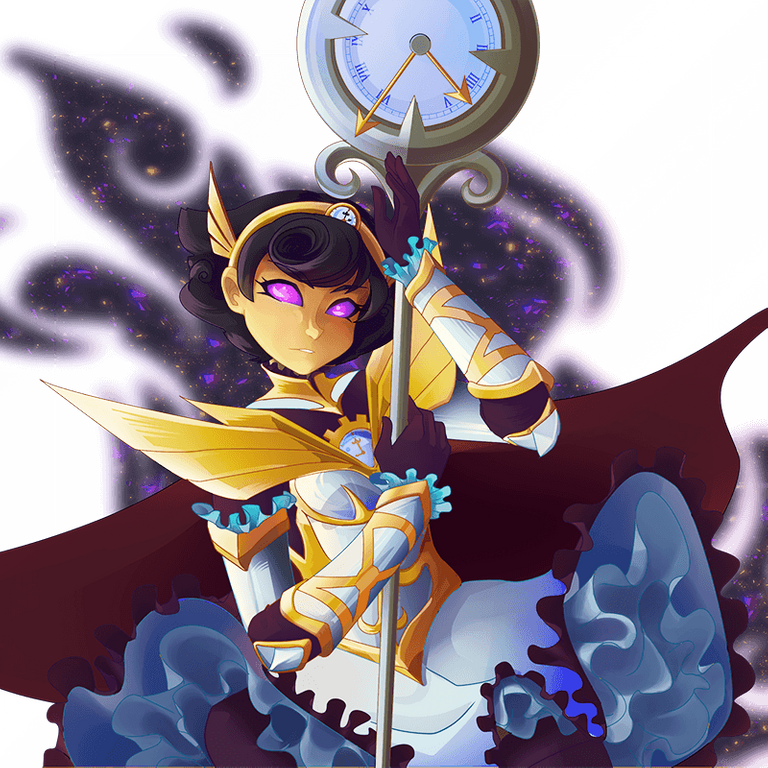 After that weird greeting, let's get back to the reason for this post. My selection was easy, I liked it when I saw it but I didn't want to make it the same as the original design, I wanted a darker version. According to the description that mage has a lot of power and destiny is practically in her hands, but even so they can't abuse it.
What happens when so much power ends up corrupting the heart of the one who carries them? When she wants to do what she wants and be able to make the most of what she has? Well that would be the case of my participation in simplified words, the evil version of the original design.
---

I will leave some images of the process from the beginning to the end😁
---
1️⃣ The beginning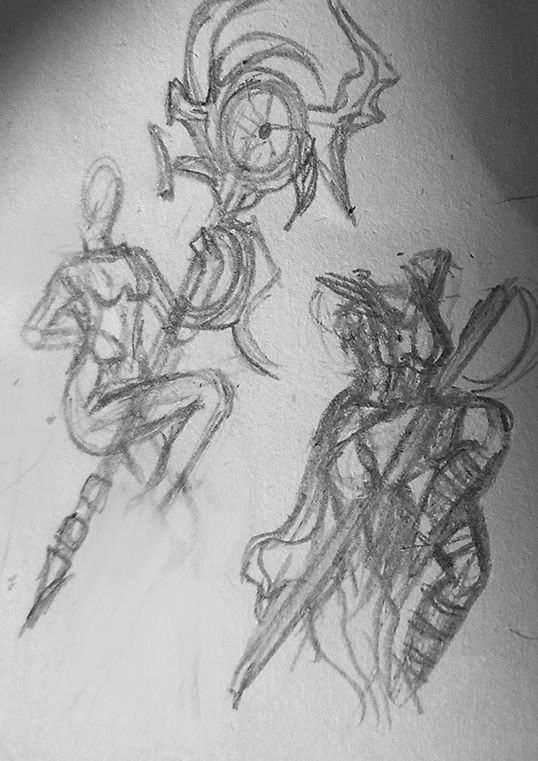 I did these little sketches and when I say -little ones- yes they are ahaha, well I did it one night there was no electric light, --- what a strange thing --- and when it came, well, I went to sleep it was almost midnight, that night there was more punishment than usual... Well, back to the point, I only did one for the position and one for the clothes.
-.-
2️⃣ Some time later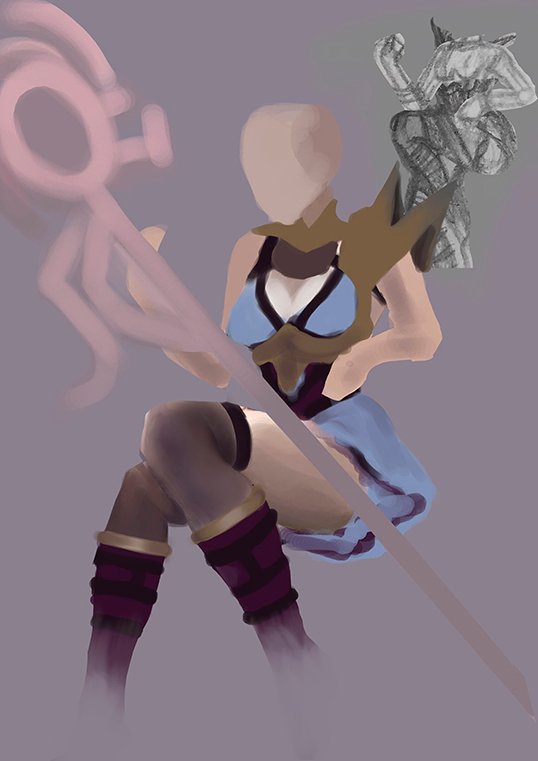 The next step didn't have much here, just a little bit of the base colors, there were some small changes in the costume from what I had done initially, as this version is different from the original, I didn't do exactly the same design that the girl had.
-.-
---
3️⃣ Yes! little bit more!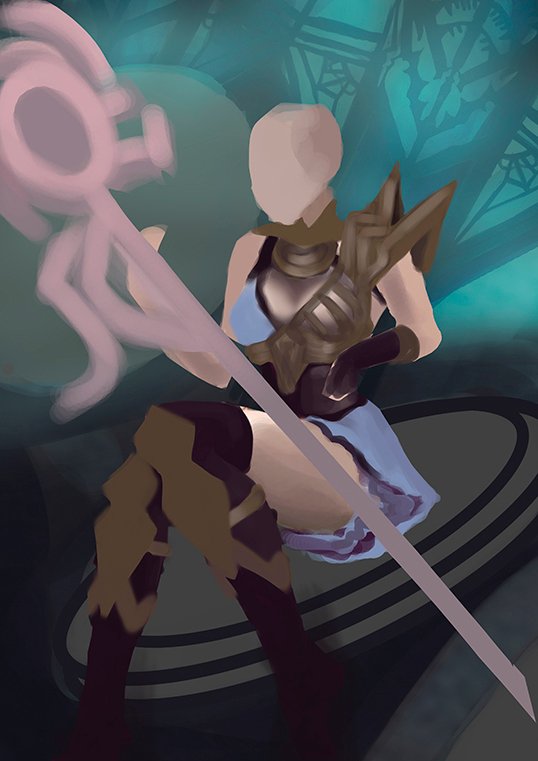 In this step everything was a little bit more advanced, but not so much in the girl because I focused on making a little more the background that had nothing ahahhh. Well this would only be a start because later I will change it. But on the armor I had something else to see.
-.-
4️⃣ Finally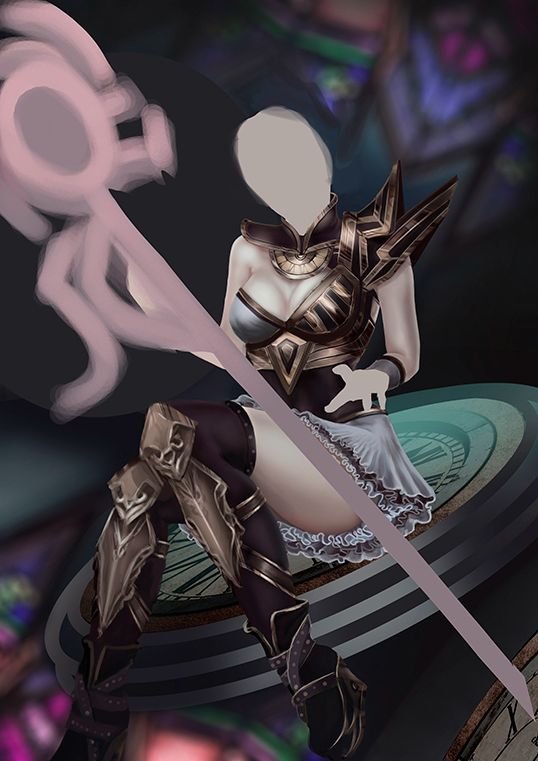 After the background I thought it was decent for now hahhh, I dedicated myself to make the armor and some other details. The truth is that I enjoy making armor and although sometimes it doesn't turn out the way I'd like, well, I'm still learning so it's going well. From the beginning the kneepads and shoes were not what I wanted to focus on so much, the rest of the armor has the straightest lines hahh.
-.-
---

This is the end 😁
Well finally the result, I wasn't going to leave the girl without a head, ahah in this last step I did what was missing and made some adjustments and fixes to things that I felt I couldn't leave like that. Well I'm not perfect either and I'm sure I left some other things pending but it's ok for now.
What I really liked was the addition of that power, plus I didn't just make the glove, I made some little claws. I wouldn't want to be on bad terms with this girl.
-.-
-.-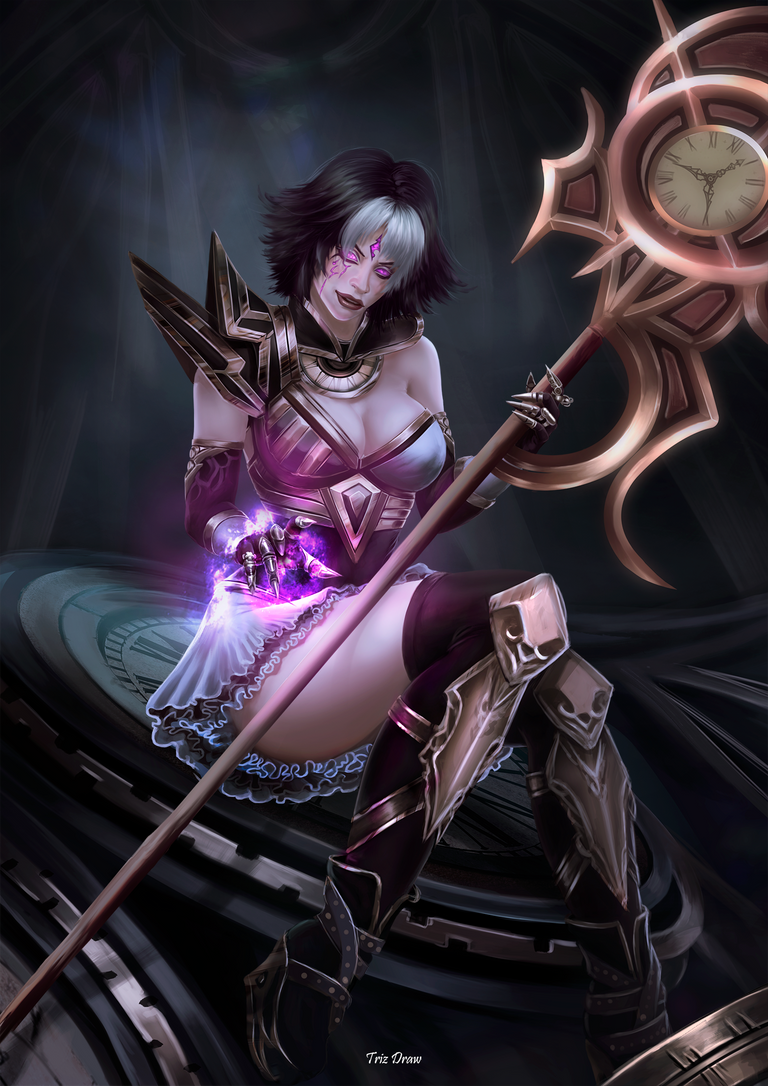 ---

These are the last drawings I uploaded on hive😌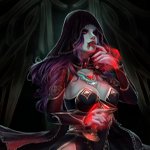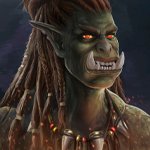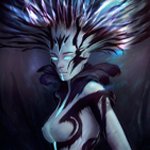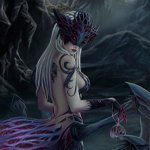 ---
Tell me, what did you think of all this? I would love to know your opinion.

Ohhh And if you have reached this point, I thank you very much for taking the time to read me 🤗🥰😉.

See you soon Hive 😏!

---
---
---