Greetings everyone!
After fighting like crazy and grinding the various ranks in RANKED BATTLE, i finally made it! Here is my battle that took me to the CHAMPIONs LEAGUE III for the very first time ever!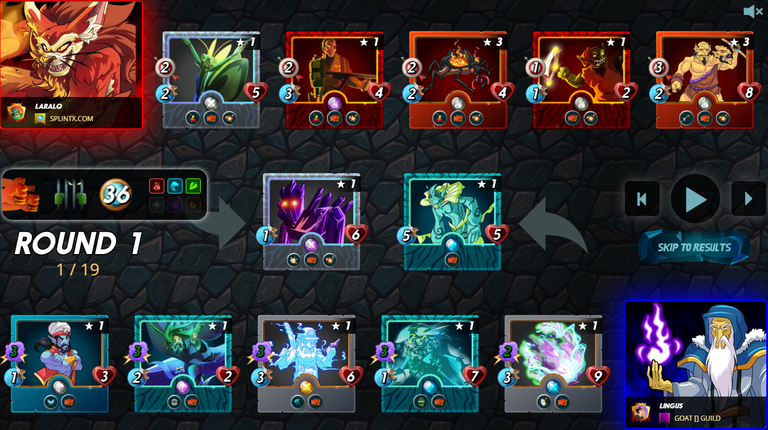 opening round: facing a YODIN ZAKU one of the best legendary Summoners
Allready playing for about 2 hours on this day, I choose my lvl 1 Water Splinter in the last game of the day. Maybe it could finally push me into the CHAMPIONs LEAGUE..... Arrows and Magic Blasts flying left, right and centre while the battle progesses and after the dust had settled my team still stands strong wiping out the entire of the enemy team!
What a feeling, i can tell! Reaching the top ranks in SPLINTERLANDS even though i only play this game for about 2 months and only have one lvl 3 summoner at all still baffles me!
I played mainly my Life and Water Splinter in this season, Life because it´s my only upgraded summoner and Magic.....Well i think the battle explains it very good. Magic is the strongest attack form for beginner decks! Also my summoner gives +1 Magic attack all my Monsters which makes it a perfect match to make a strong deck!
Celebrating myself for this achievment i purchased myself 100 AZMARE DIZEes and i will make a GIVEAWAY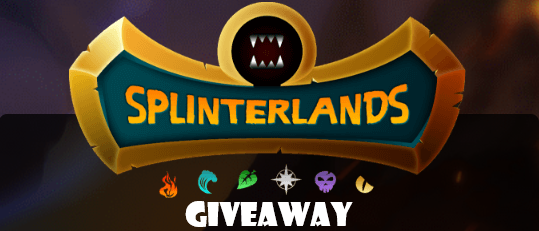 I will make a seperate blogpost for this giveaway including a 100 DIZE OPENING video.
That's it for today and as allways: take care, stay safe and i catch you next time!
P.S.
I look forward to any kind of feedback that could help me learn more and develope new strategies for this wonderful game and improve my blogging about it. So don't hesitate to leave comments if you have any suggestions!
Thank you Yewhos