When I saw the challenge was about Horny Toad, I thought for a moment that they're writing about me, but alas, even in the Splintral lands, there are creatures hornier than me.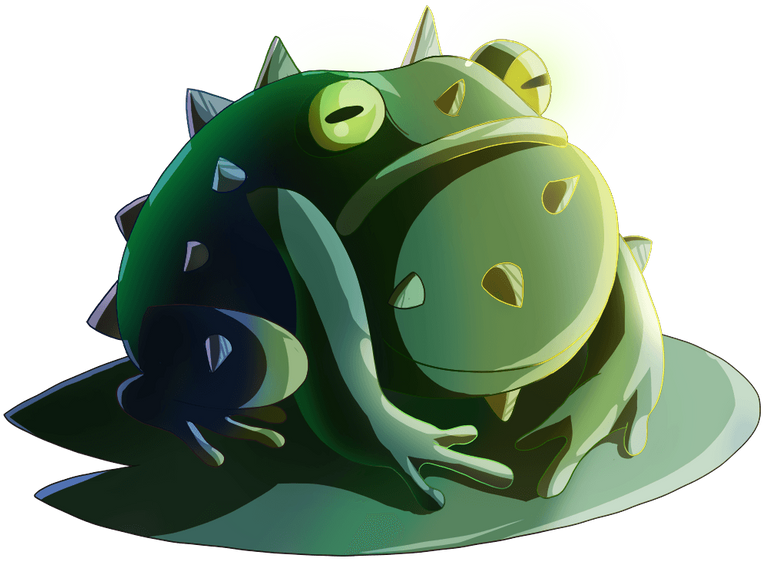 Edition: UNTAMED
Rarity: COMMON
Element: NEUTRAL
Current Trade Value Alpha: $0.022
Amphibians don't usually fight but when they do, they always leave a splash, a frog splash to be precise and in this battle, you can see how this dude leapfrogged me into the lead.
THE BATTLE
link to battle
Small Mana cap battles are the absolute worst but at the same time, they give you an opportunity to apply all the tactics you've acquired over the years in the game.
Unlike high Mana cap battles where you have freedom to pick and choose with reckless abandon, these battles restrict you to the essentials and in this battle of wits against a formidable opponent, the horny Toad gave us a dose of reach and combating that enabled success.
The primary consideration for this battle was the fact that equalizer rule was active. This rule combined with the small Mana cap meant that my hands were tied in the first place.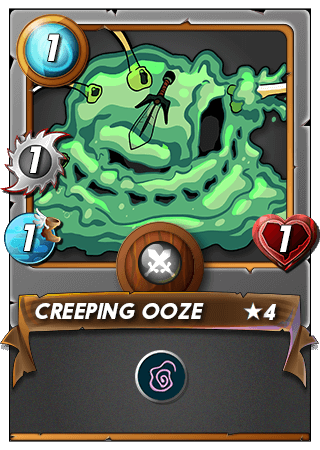 Reverse speed was also in play but I still used creeping ooze anyways because I wanted to shoehorn as many monsters as possible. I also put the creeping ooze in front because I wanted it do get knocked out as soon as possible.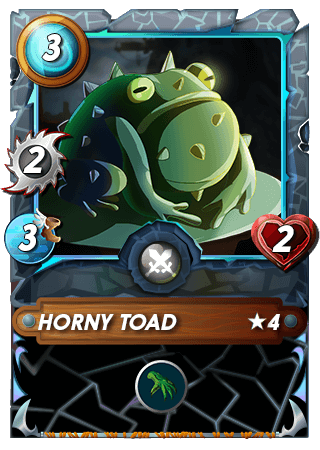 Once creeping ooze got knocked out, it turned into the Horny Toad-Kobold Miner show because those two did most of the damage.
The lesson I learnt from this battle, as well as numerous other battles where Health equaliser is in play, is that you should always try to load up the positions with as many monsters as the Mana cap permits. In this case, it was low Mana cap, so I focused on melee monsters that my fire summoner will boost.
The reach ability in the horny Amphibian also played a pivotal role in the victory. It joined in knocking the wind out of that Angry ogre dude and increased my chances of victory.
My opponent placed too much emphasis on one card and forgot that when it comes to equalizer battles especially in low Mana cap situations, it is the quantity over quality that matters most.
Get In The Game
If you enjoyed this battle and would like to join the game, you can join with my affiliate link below and we'd both stand the chance of getting a gold foiled legendary monster that could be worth like $100
https://splinterlands.com?ref=belemo