Hello Friends,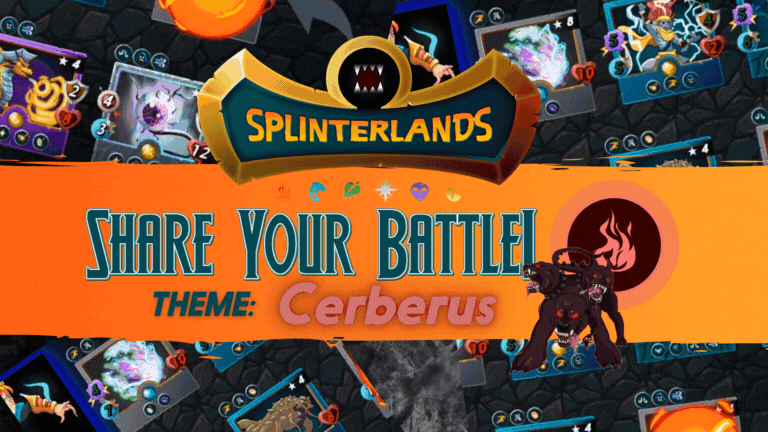 https://peakd.com/splinterlands/@splinterlands/share-your-battle-weekly-challenge-cerberus
Good day to everyone and I hope you are fit and safe wherever you are!!!!!
Well, I have recovered from CoVid I got to know on 18th last month and is fit again and rearing to write blogs as I use to do :)
Here is my blog for this week's SHARE YOUR BATTLE Weekly Challenge with theme monster Cerberus from Fire Splinter.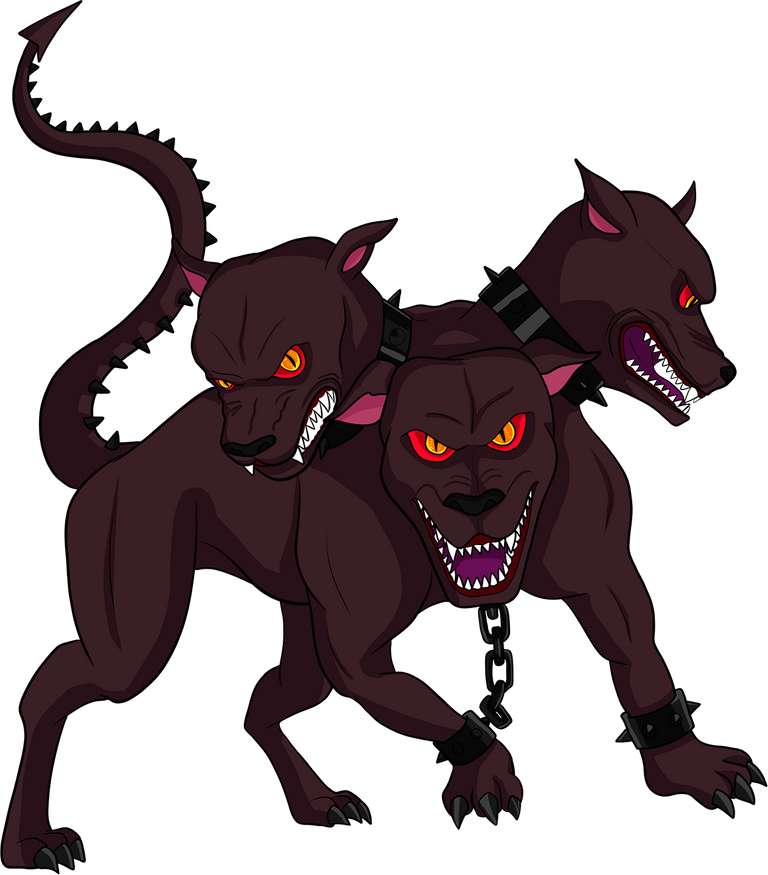 Cerberus is a Fire Splinter monster of rare category and is available in Alpha and Beta editions and is of melee attack type.
Until introduction of Untamed edition, this was one of my favorite front monster and I still use it now in melee mayhem or super sneak along with Noxious Fumes and other battles where a healing monster will be useful.
---
Statistics: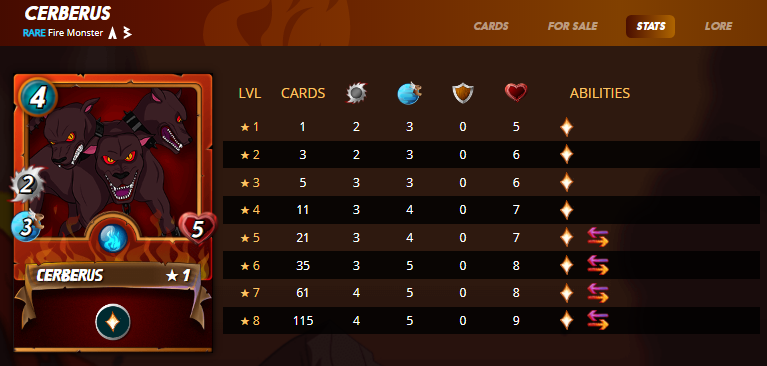 When we talk about the stats for this monster, we have to include it's ability of self healing.
---
Attack:
So, this healing monster gives us 2 to 4 melee attack at different levels of this 8 level monster.
It starts with 2 melee attack and increases to 3 from level 3 itself and finally goes to 4 attack from level 7.
---
Speed:
It has a speed ranging between 3 to 5.
It starts with 3 speed and gets it to 4 when leveled up to level 4 and finally, increases to 5 speed from level 6 and onwards.
---
Health:
It starts with health of 5 which increases to 6 from level 2 and that further increases to 7 from level 4 and from level 6, it gets to 8 and finally finishes at 9 speed in final level i.e. level 8.
---
Abilities:
It has 2 wonderful abilities for a melee attack monsters and those are Heal and Retaliate.
Because of it's heal ability, it's one of the most used monsters by me atleast in Little League battles and Retaliate is particularly useful when we expect more of melee attack monsters on the other side.

Battle and Lineup: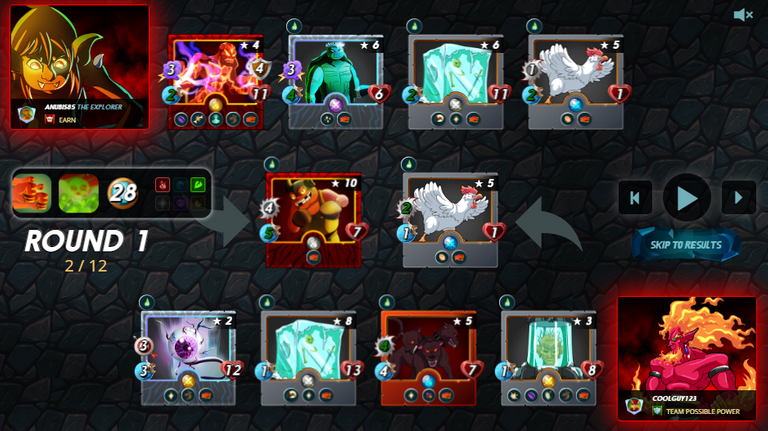 Battle Link:
https://splinterlands.com?p=battle&id=5430aeb8484f397c03aeffa1b0f4f1b16e68c914&ref=coolguy123
This battle was with 28 MANA cap and had 2 rule sets which are my favorites since I have won many with these rule sets.
First rule set was Heavy Hitters, which, as we know, will enable double the attack on a monster which is stunned.
Second rule set was Noxious Fumes, meaning all the monsters are poisoned before the match starts and that tempted me to use most *healing monsters in my lineup and the lineup I used was a below.
Lineup:
1. Furious Chicken: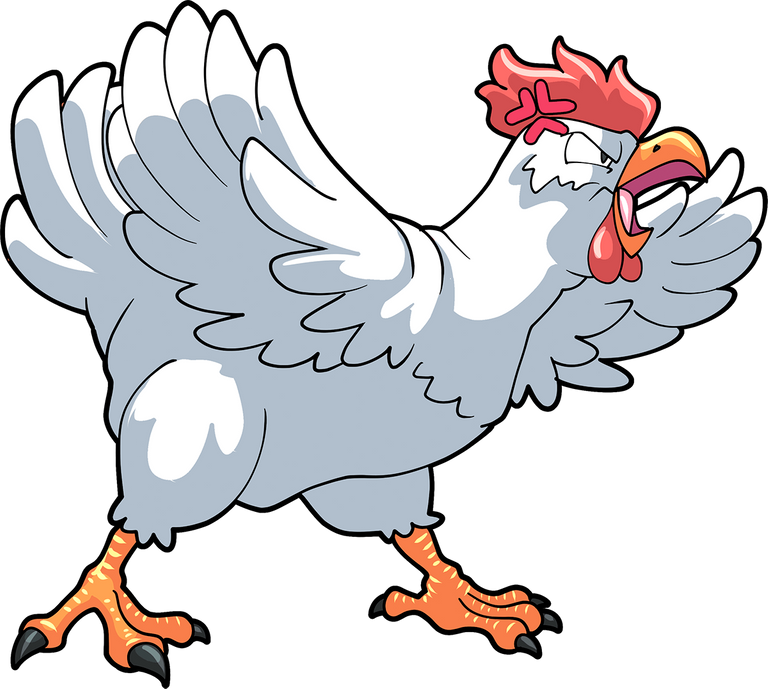 Since this was a battle Noxious Fumes rule set, I used this at the front since I wanted to keep other healing monsters to arrive to front as late as possible.
I used 3 healing monsters in positions 3,4 and 5 and there was Lord A before those 3.
---
2. Lord Arianthus: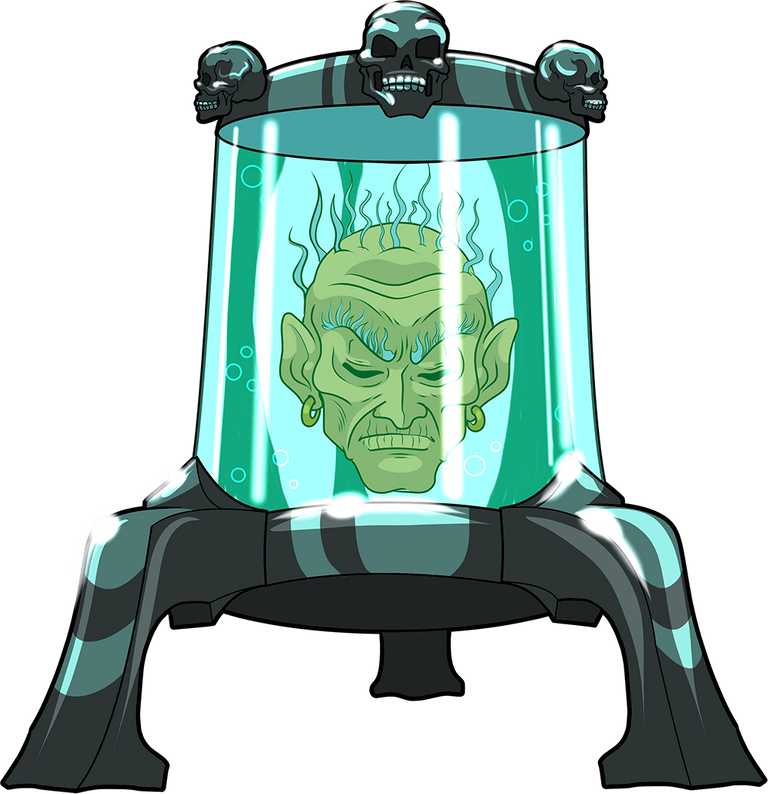 Used this to tackle melee and magic attacks and to get rid of those before the next monster Cerberus comes to front.
---
3. Cerberus: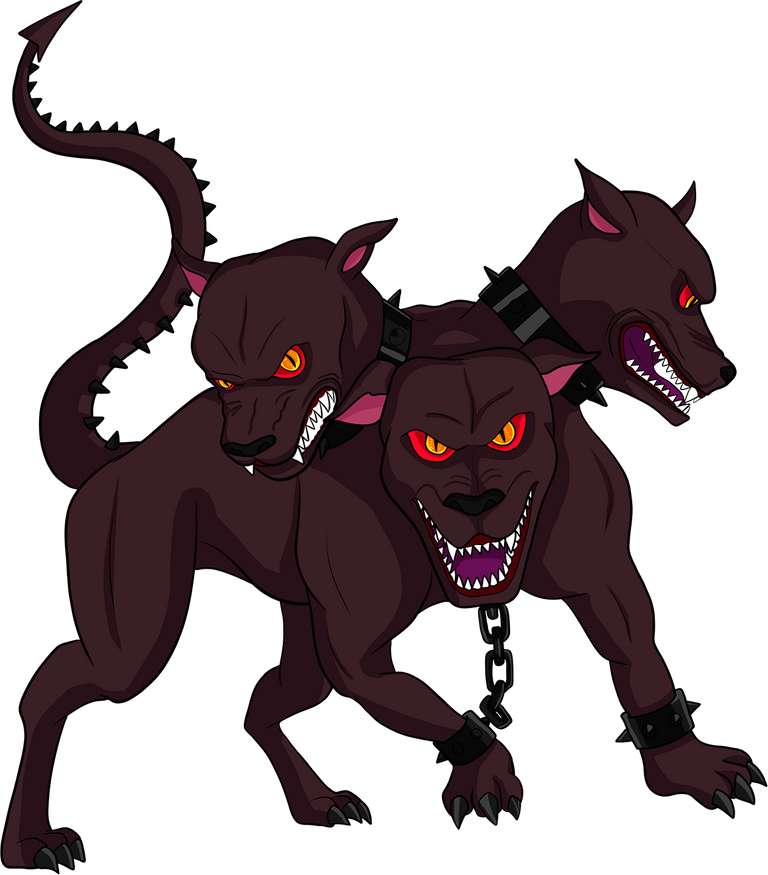 Normally a front monster, but the rule set of Noxious Fumes means, I need to preserve this for it to be active for may be round 3 and 4 and stay there for a round or 2 may be to Gelatinous Cube to take over and stay active.
This theme monster did it's job and contributed in this win.
---
4. Gelatinous Cube: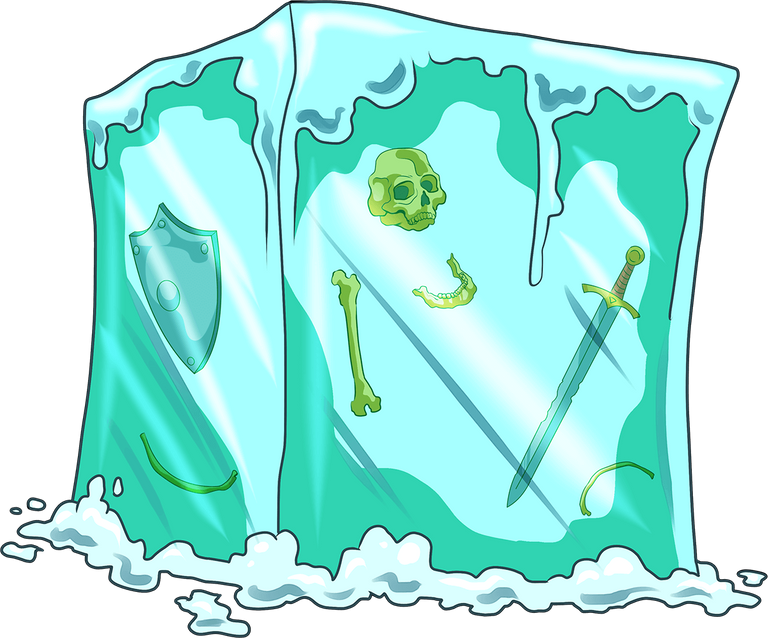 I normally use it mostly in Target Practice, Noxious Fumes battles in second line to take maximum benefit from it and I did the same here by using it in Fourth position and let it stay there until main monsters gets removed because of poison and then keep healing itself and let the opponent's monsters keep dying.
---
5. Cornealus: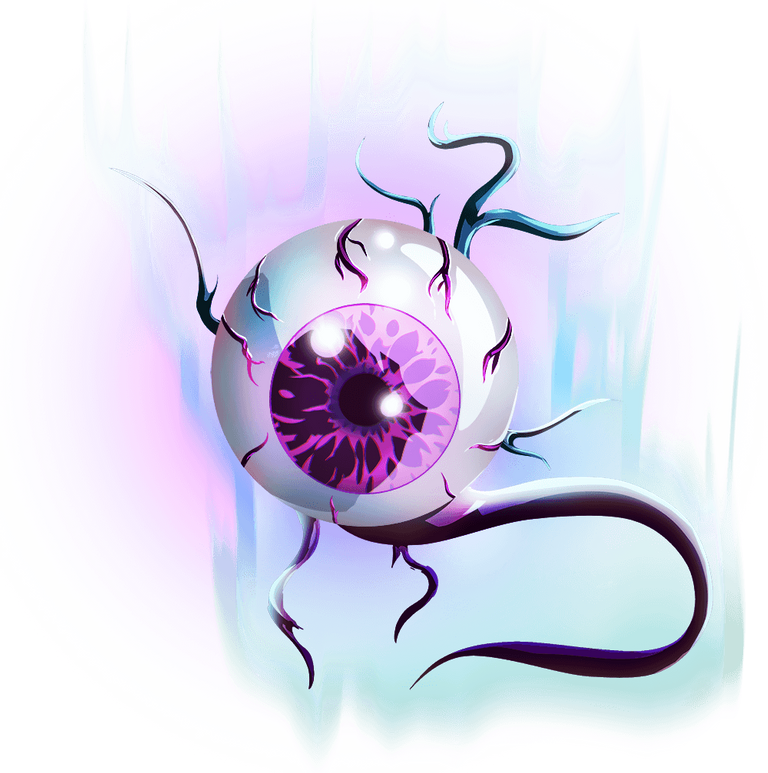 Wanted another healing monster and found it a perfect ally to Gelatinous Cube in those rounds of 6 to 26 of 27 rounds!!!!
---
Opponent used Fire Splinter as well with his summoner being Pyre and monsters Kobold Bruiser, Caladuum, Tortisian Chief, Gelatinous Cube and Furious Chicken.

Battle:
Round 1:
Round 1 of a Noxious Fumes rule set battle will give more than a hint about which way the battle might go and looking at the lineup opponent used, I was telling myself that I have a great chance of winning it since there was only One healing monster in Gelatinous Cube which is 2 level below what I own.
It was OK round with just Furious Chicken from side side getting out of the lineup.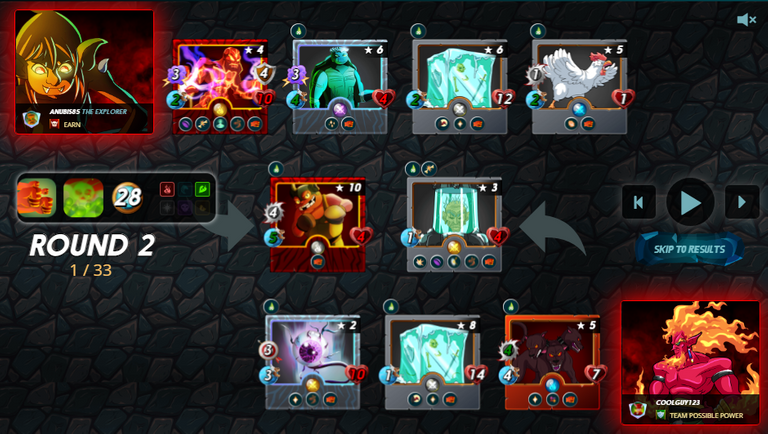 ---
Round 2:
Round 2 was more destructive with as many as 4 monsters getting removed. I had the Lord A breathing it's last with Cerberus just didn't have enough health to make it beyond round 2 and opponent saw end of Kobold Bruiser and Furious Chicken.
Caladuum was still going strong for the opponent while Gelatinous Cube for me was doing it's usual stuff of healing big at the end of each round!!!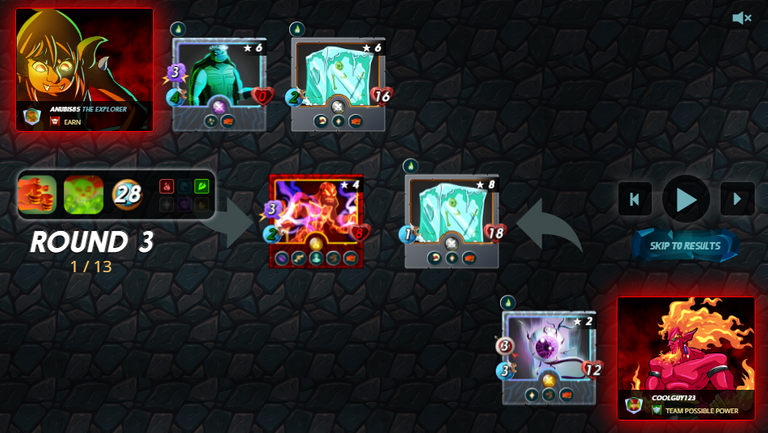 ---
Round 3:
Opponent's tank heal of Tortisian Chief was the only culprit to be removed in this round and Caladuum was battling it's last round after this.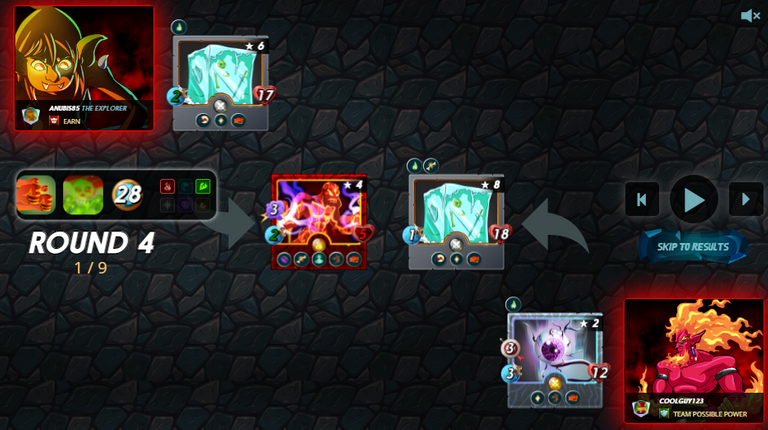 ---
Round 4 and 5:
Caladuum was the only attacking monster left for opponent and same with me with Cornealus left for that.
By round 5, we were left with just healing monsters in Gelatinous Cube and Cornealus.
Gelatinous Cube from both sides just kept healing till round 21!!!!!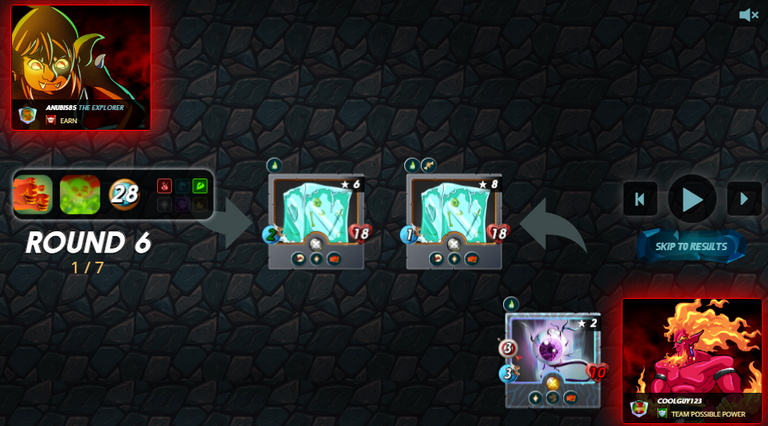 ---
Round 6 to 27!!!!:
Yes, that's right, from round 6 to 26, the Gelatinous Cube got healing and when round 22 started, the fatigue came into picture to get rid of Cornealus first and then, opponent's Gelatinous Cube by round 27.
Because of better level the Cube I have, it survived and gave that extra edge to me to won this battle!!!!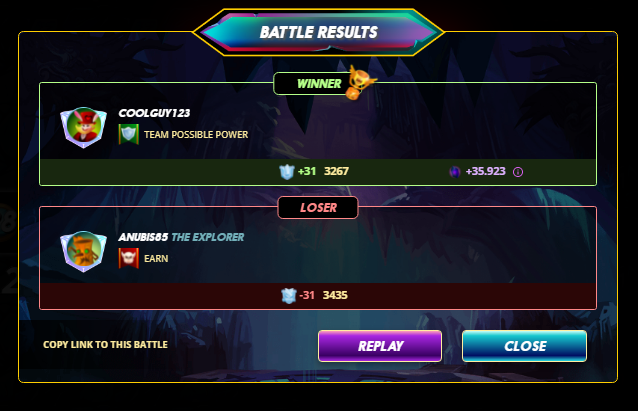 Questions and Answers:
Did my strategy work? What will I try differently next time?
Well, I was happy to win here, but, there were scary moments for me.
I think I should have used another healing monster at the front instead of Lord A but, there are not many healing monsters we have in Fire splinter and I had used all the healing ones for the given MANA cap.
---
Do I like the CERBERUS? Why or why not?
I do like it and use it in most of the battles involving melee mayhem, super sneak, little league rule sets and make use of it's healing ability.
But, in other rule sets, the level 5 monster I have with 7 health will be very ordinary and I may end up on losing side and hence, I use other monsters at the front when I see other rule sets other than the ones I mentioned above.

That was another blog for Splinterlands Weekly Challenge and it's always a pleasure to keep writing about the game I love the most right now!!!!
Thank you for the continued support and I am always grateful to all those keep inspiring me and help me to achieve what I have today.
Wishing you all another wonderful day :)

Join the new Official Telegram for Splinterlands via link given below to participate in contests and have fun.
---
Not yet signed up for Splinterlands?
You can join using my referral link: splinterlands.io and get some monsters from me :)