Well as promised on my last blog post about splinterlands, all my succeeding earnings will now go towards buying specific cards and leveling them up. I think it is now about time to really take this game seriously. Maybe just maybe I would be able to regain my position in the very very very lower place in the CHAMPIONS league.
To start with, this season the cards that I aimed to level up is the MAGGOTS (for its SCAVENGER ability), HORNY TOAD (for it's POISON ability) and TOWER GRIFFIN (for it's protect ability).
And surprisingly a day after, I already bought enough cards to level up my MAGGOTS to level 6! Woohooo! I know it's only $3 USD but I am poor you know lol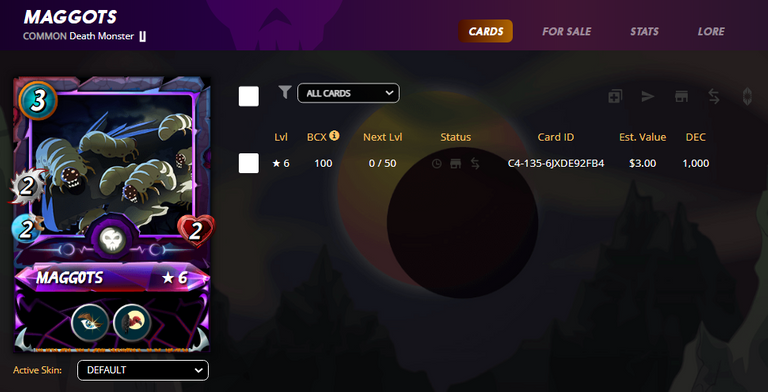 And also leveled up my HORNY TOAD to level 6!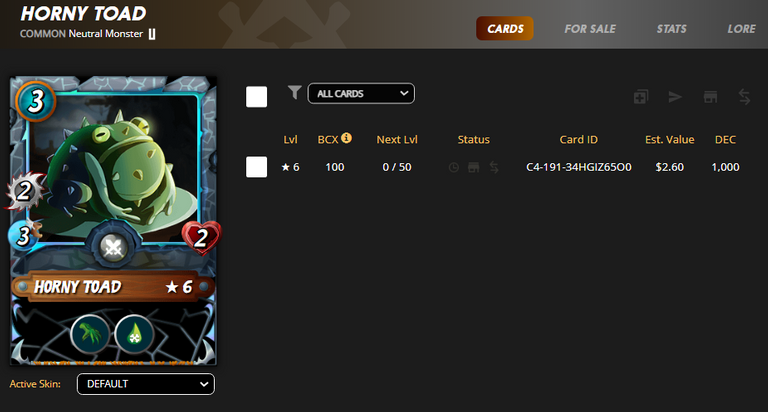 My Tower Griffin is still a little bit far at level 2 7/9. With the current price of $0.11 per piece, I think it's doable after 3 days. XD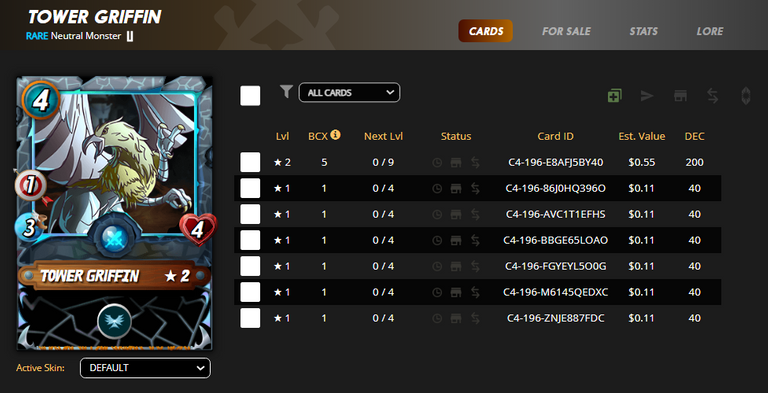 I need 23 more of this or around $2.37 USD or 2475 DEC with the current DEC market value. Doable! XD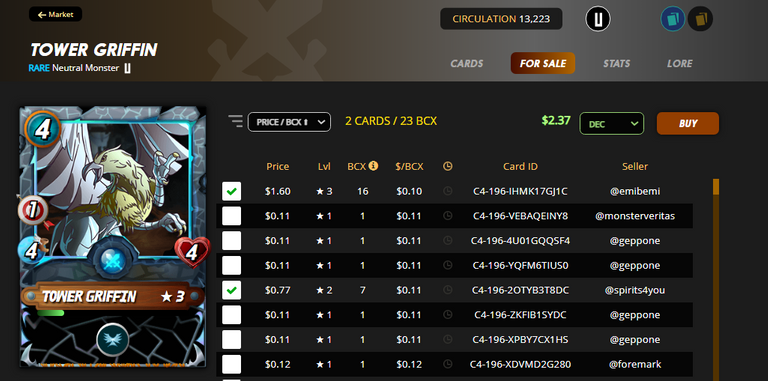 After this, I am finally gonna level up my BETA SUMMONERS. I probably will choose the least expensive BETA summoner though as I believe that per piece of those are expensive.
Anyways, yeah. Getting slightly stronger!