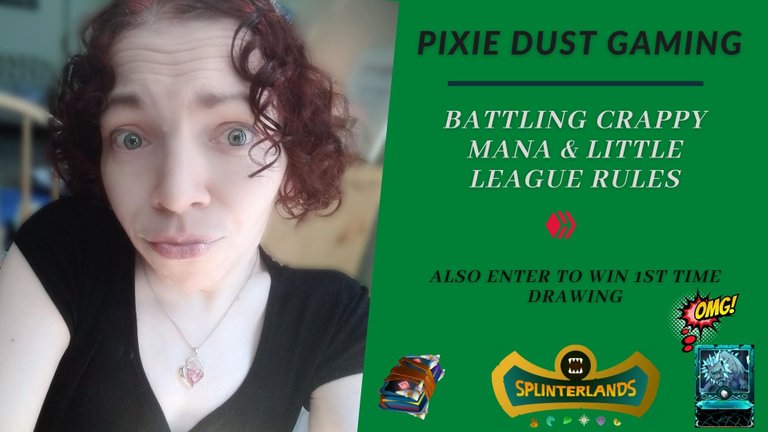 #PixiePost #PixieDustGaming #Splinterlands
Did you ever have one of those days you are knee deep in gaming & it seems like the @splinterlands Gods took the day off? Yeah.... this is what happened to me at the #PixiePalace today!
As we dive into another fun-filled episode of the weekly #PixieDustGaming, there are booster packs & dice to open as well as some hard core battling! Chaos as Monsters run amuck, leaving me to wonder what the heck is going on....
Also, the rules for the upcoming drawing is announced for this awesome card...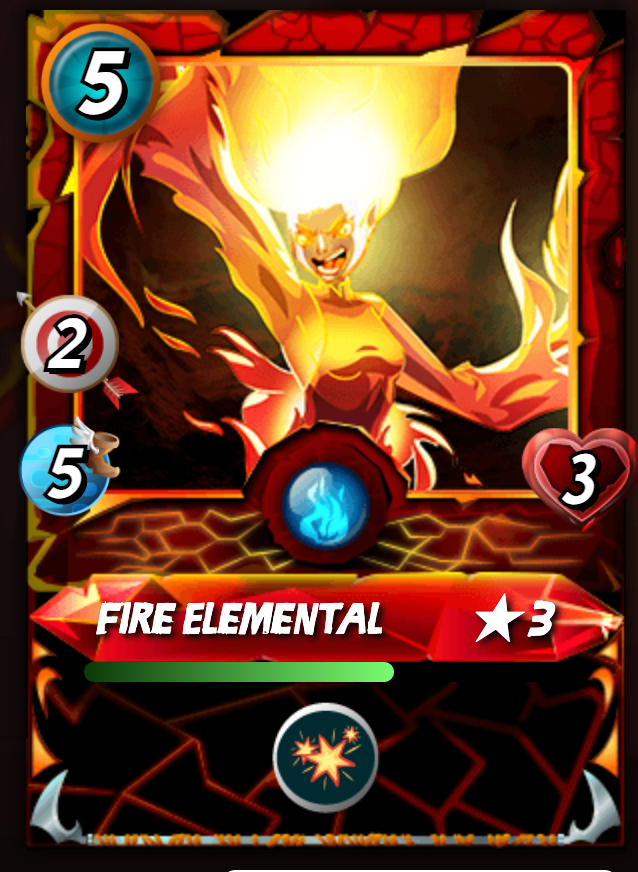 The Fire Elemental Bitch! This is a fantastic card & is also a RARE one as well.
So, all comments count in this post but please watch the video for further details to ensure yours is counted. You won't want to miss this one! And there may be more surprises along the way ;)
This is to thank you all for your continued support...you all make what #PixieDustGaming is & looking forward to expanding in the future to give you even more value :)
Let's go & battle some Monsters! Until then, see you in on the battlefield...
Thanks for your support in this gaming videos & my new found journey. There's much more to come so make sure you are subscribed so you don't miss out!
+:+:+:+:+:+:+:+:+:+:+:+:+:+:+:+:+:+:+:+:+:+:+:+:+:+:+:+:+:+:+:+:+:+
DISCLAIMER: Bad language IS uttered & my usual insanity is very present….you were warned! ;)
Not a player yet? Click here to see Splinterlands & give it a try. Let me know how you like it!
Today's Music: Final Phaze - Jerry Lacey
Do you want to be featured in the weekly shout out in my next Splinterlands video? Leave a comment to let me know what makes your content unique & one of your links below so I can see what you got. While there is no guarantee, all will be considered! :)

+:+:+:+:+:+:+:+:+:+:+:+:+:+:+:+:+:+:+:+:+:+:+:+:+:+:+:+:+:+:+:+:+:+
Enjoy my SplinterLands posts?
Follow me for videos & posts in the Splinterlands community, reblog and browse on HIVE and LBRY

+:+:+:+:+:+:+:+:+:+:+:+:+:+:+:+:+:+:+:+:+:+:+:+:+:+:+:+:+:+:+:+:+:+