First Blight Highlights
After what feels like forever, finally Christmas has arrived - the most expensive Christmas ever.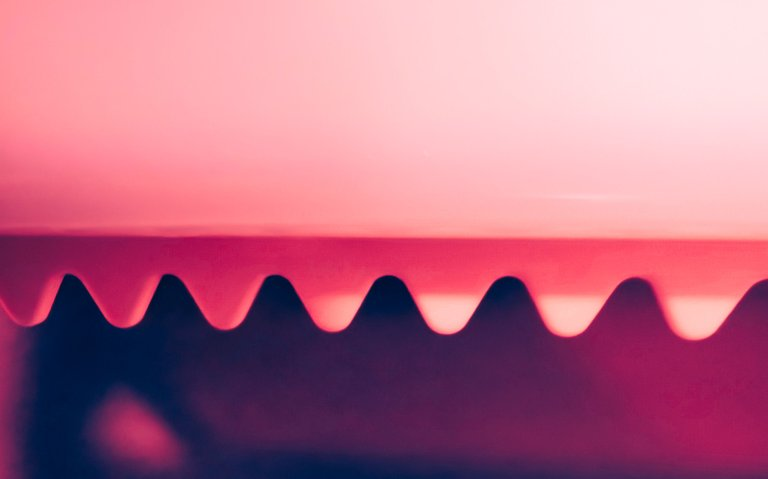 Chaos Legion pack open day!
First things first:

28 regulars and 1 gold foil Blight - this is 3 more regulars than I was expecting. I am not sure what I am going to do with them all, but selling isn't an option. Currently, a regular is worth $190 and the Gold is $1100 but I assume these are going to be quite volatile in the early days, especially while people are looking to combine. Combining for leagues has made a big difference to the supply of cards, as more people are combining rather than keeping singles now.
I have combined for one MAX Doctor Blight.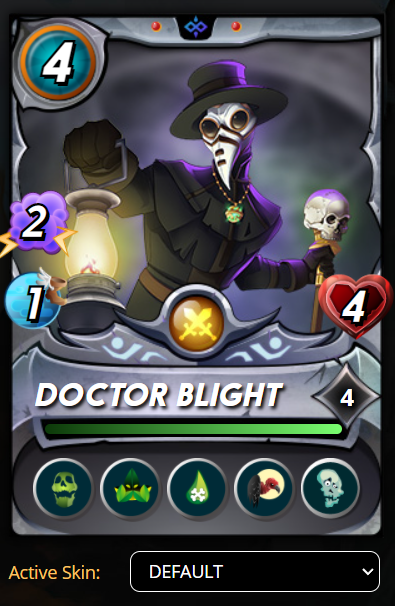 One thing that @revisesociology brought to my attention was that the "slow" buff has been replaced with Camouflage - which makes this card a fair bit stronger in my opinion, as it is protected in the backline. That is a pretty brutal change in my opinion, that increases the value of this card a lot. I have played a few rounds, but it is going to take me a while to sort out what works for me. This card has a lot of potential though!
So far, with around 70% of my packs open, I haven't been very lucky with the pulls by way of Gold Foil Legendaries. This is 5000+ cards and I have managed to get two lesser GFLs.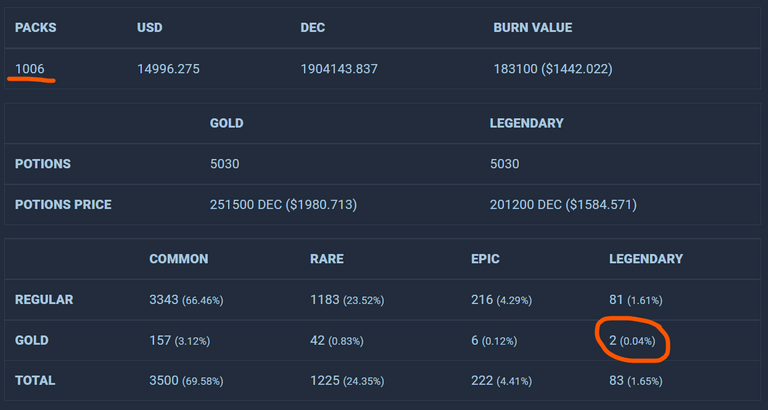 The USD value looks healthy, but not in comparison to what I paid for all of these as I had to buy a lot of vouchers, but my hope is that in time they will start to appreciate in value and also earn a little on the rental markets. As always, time matters and I think that these should appreciate quite well as we move forward. But who knows, this is crypto.
When it comes to the rental markets, they are going to take a while to absorb the influx of new cards, as even though there are many players coming in, this is a huge amount of new supply dropping onto players and most buyers are not going to play most of the cards at this point, meaning many will move into the rental arenas. This is not too bad, as it gives incentive to play more and hopefully, even learn a bit and move up some ranks.
The cards seem pretty good overall but I need far more experience playing with them and my "experimentations" have been quite unsuccessful so far. With all of the new numbers and possible combinations, it is going to take me a little to get my head around. I am not used to managing or having so many cards to choose from either.
The other issue is that while I didn't get much bite in the GFL department, I haven't managed to pull enough summoners either, something I was really hoping for to improve my ability to compete. Summoners are expensive, so being able to get some in packs makes a big difference. I am *not even close to maxing one so far, and I have opened more packs than I did with DICE and got a couple maxed summoners.
I did manage to get some normal-foiled Legendaries to L3 however, so that is good: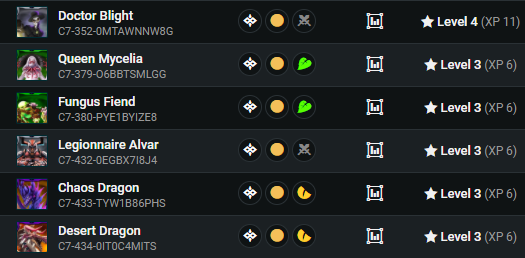 So far, I am a bit disappointed with my pulls, but I have 300 packs left to crack, so perhaps I will get somewhat luckier with those. I am also planning on buying some packs in the open sale, but I am unsure if I will be able to get any, as there is talk of them selling out before. If they do all sell prior, I guess all I get is a refund on the mass of credits I hold for it. :D
Tonight though, I think I will play a few more rounds and see if I can get some kind of groove going with the cards I have - and try not to open the last few packs - but it is hard not to!
Hopefully, you guys were luckier with your pulls so far :)
Taraz
[ Gen1: Hive ]
---
---