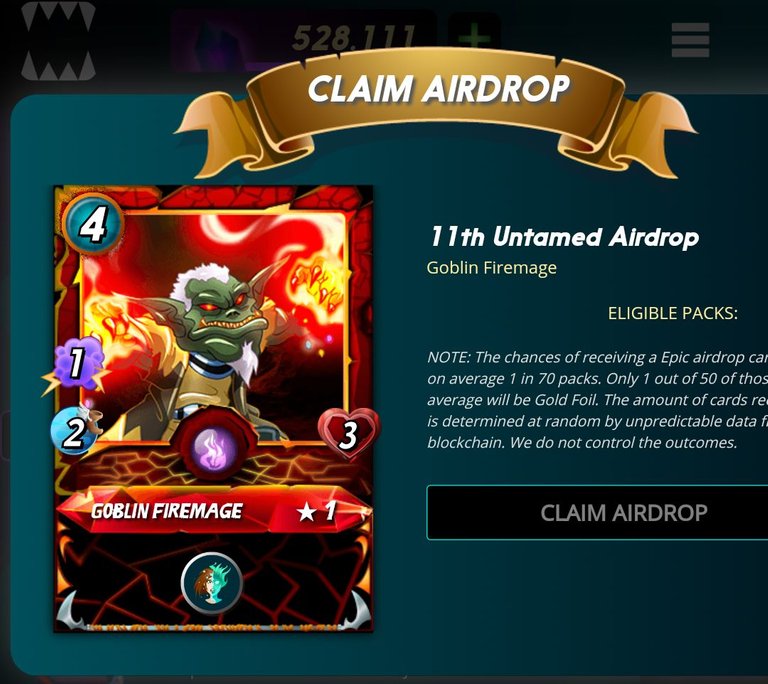 Hello splinterlords and splinterladies across the world. How are you doing today. I want to say thank you the moderator, curators and splinterlands team. I want to say thank you to all players for making this platform exciting and entertaining always. It is my pleasure to be among you.
Today, as I entered splinterlands website to complete my daily quest, I saw this message "you are eligible for airdrop" when I clicked the claim; it took me to 11th untamed airdrop which is the Goblin Firemage. This airdrop is 11th untamed that is coming up.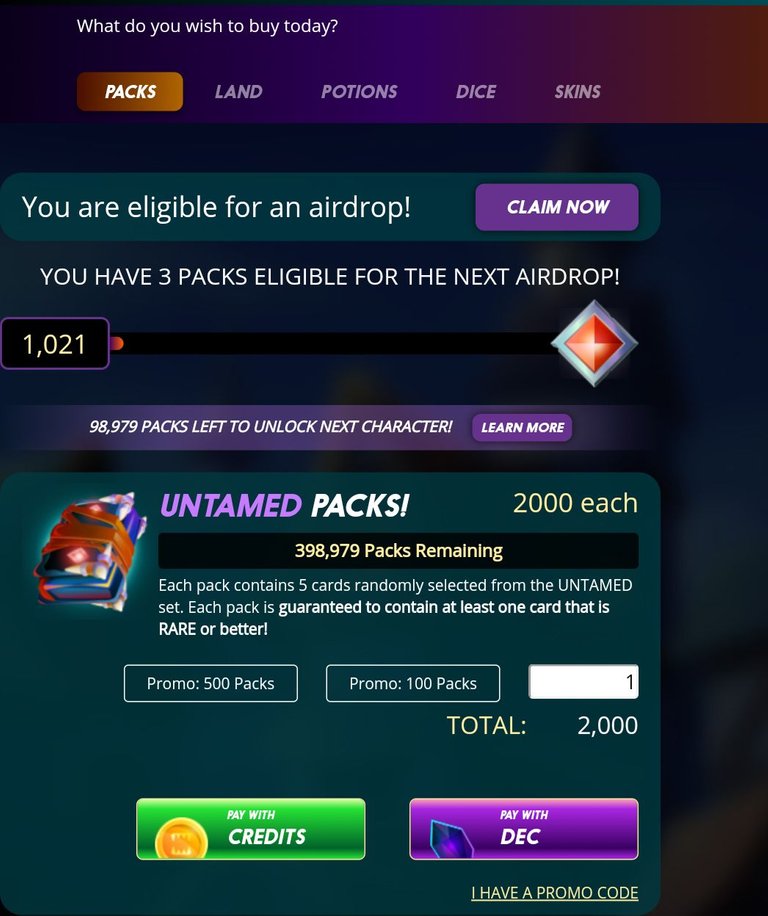 You need to buy up to 70 packs to qualify for the airdrop. The statement says, " the chance of receiving a Epic airdrop can on average 1-70 packs only one out of 50 thousand average will be Gold Foil the amount of card received is determined at random unpredictable data from blockchain. We do not control the outcomes."
Claiming this airdrop doesn't guaranteed that you have gotten it already, it shows that you can compete for it and win it.
I was eager to know this card, I entered @splinterlands blog; I checked comment section, and I saw many splinterlords and splinterladies commenting that this card is very good. I read through the abilities of this card, I got engrossed with it. I felt like having it right now.
Goblin Firemage has awesome and crazy abilities that will make you win battles, you gonna love to have it. All what you need to do is to buy 70 untamed packs, then you qualify for it.
It has 4 Mana cap which would be suitable for both battles of lower mana cost and higher Mana, 2 speed at level one and 3 speed at the highest level, no armor, one magic attack at level one, 2 magic attack at level 2 to 5, and 3 magic attack at level 6 which would be rare for him to miss target.
Goblin Firemage Abilities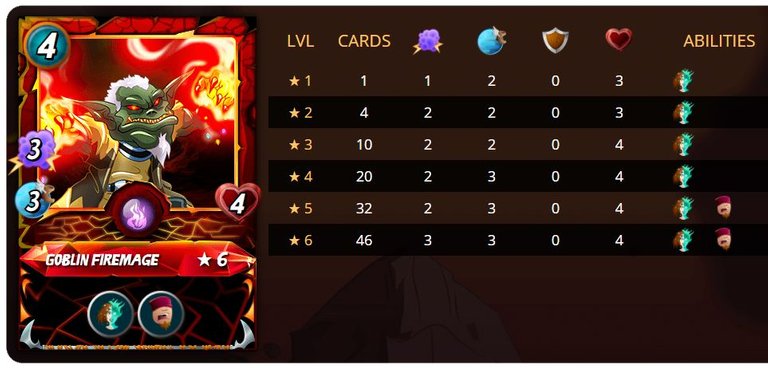 • Life Leech: gain more health when damages monsters' health.
• Blind: I could remembered when monsters with blind ability was used against me in a battle; most of my monsters were missing target. Until I went back to splinterlands website and read all the abilities. then, I realized blind ability monster was the caused of it. Monsters with blind ability have chances of evading melee and range attack.
SYSTEMIC STRATEGY TO WIN BATTLES WHEN GIVEN EXPLOSIVE WEAPONRY RULE
For long time now I have be trying to find easy way to solve how to win battles whenever blast rule is given. That is the reason I want to show you how I won this battle.
BATTLE RULES
• Explosive Weaponry: All monsters have the blast ability
• Melee Mayhem: Melee attack monsters can attack from any position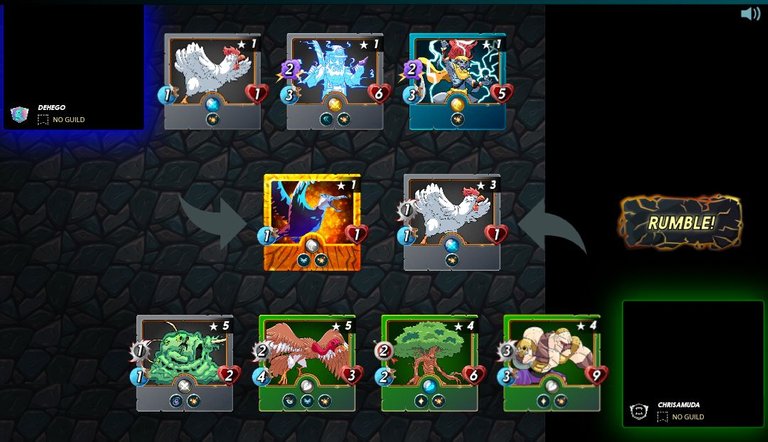 You can click here to watch the battle
BATTLE LINE UP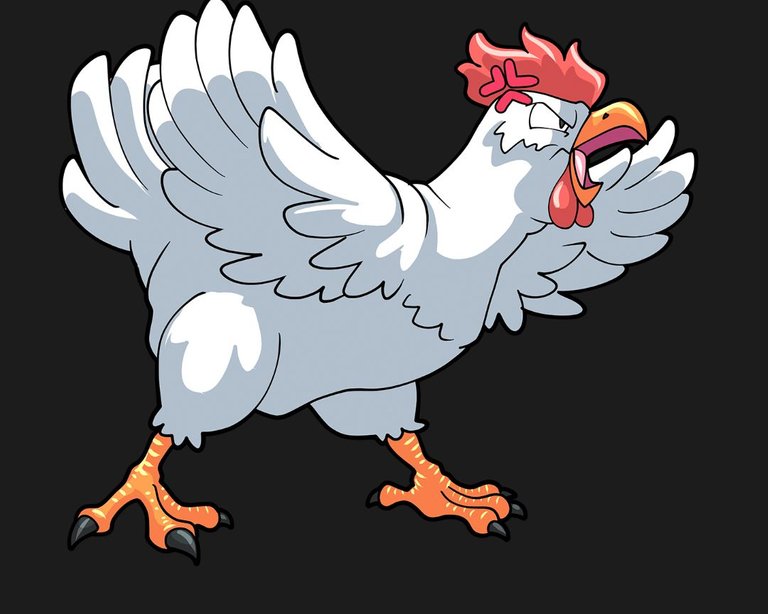 FURIOUS CHICKEN: Since no Mana cap is required, and there is enough spacr for furious chicken. I placed Furious Chicken as the first monsters because it would help the flesh golem to stay longer in the battle. As I have planned the game, that the moment any opponent monster hits the Furious Chicken: due to the blast ability rule, it would affects flesh golem and helps the flesh golem to gain back the lost health.
I knew if I placed golem flesh in first position, it might not be able to stay longer or given opportunity to gain health due to the pressure and attack from opponent monsters especially when opponent monsters have higher speed. Therefore, I intentionally placed Furious Chicken there to waste time and protect early elimination of golem flesh.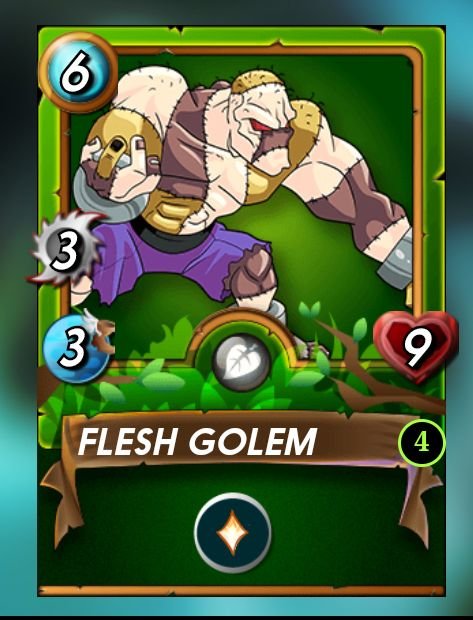 FLESH GOLEM: The Best monsters for this type of battle rule is the monster that have healing ability such as sea monster, flesh golem, Cerberus, Earth Elemental, kron the undying and so on; but if you have monsters that has ability to evade blast rule, then is the best.
If not the healing ability of flesh golem; attack from the ruler of the sea and Spirits Miner would have ended its life.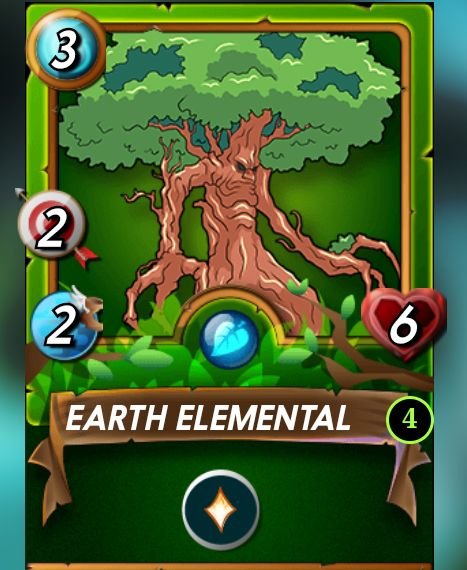 Earth Elemental: you need to secure your adjacent monster to the attacking monster by bringing in the same monster that has healing ability since the blast ability will affect the next monster. Few days ago, when I was given 'Explosive weaponry rule', I selected goblin sorcerer as the second monster, the moment my attacking monster was attacked twice; goblin sorcerer was eliminated.
In Addition, I was given the same battle rule again, I used screeching vulture as the second monster and Furious Chicken the next to screeching vulture: after the two attack by heavy monsters, both screeching vulture and Furious Chicken were destroyed. After the defeat, I came up with an ideal of first and second monsters should be healing ability since the monster in the front battle is attacked most.
That was how I brought in Earth Elemental to keep on attacking and increasing health. This will help you monsters to be effective and last longer. Even though the battle takes long time to finish, I believed that both golem flesh and earth elemental will be able to cope with pressure and gives me the victory.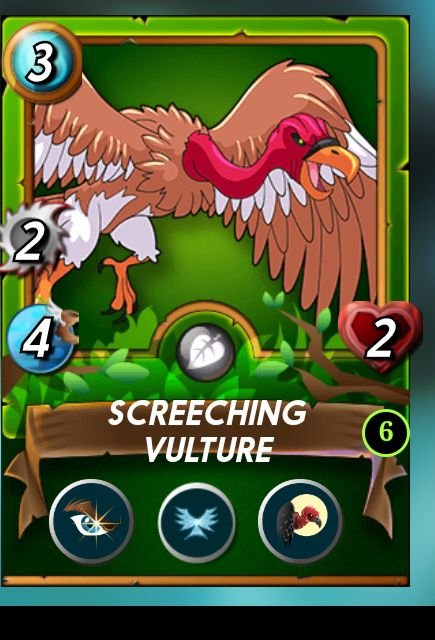 Screeching vulture: Another smart choice I made in this battle was to bringing screeching vulture in, and placed it adjacent to the last monster. If any case, screeching vulture is attacked, the blast ability will affect earth elemental and creeping Ooze. Then earth elemental would be able to gain its health back even though creeping Ooze got eliminated.
Being the monster with the highest speed was another factors that made me the wisest choice. Its speed made it possible to attacked faster, eliminate furious chicken and Albatross at a time. One of the crazy abilities of this monster is the 'opportunity' which allows it to attacks monsters with small Health; Which it does here and gave me the victory.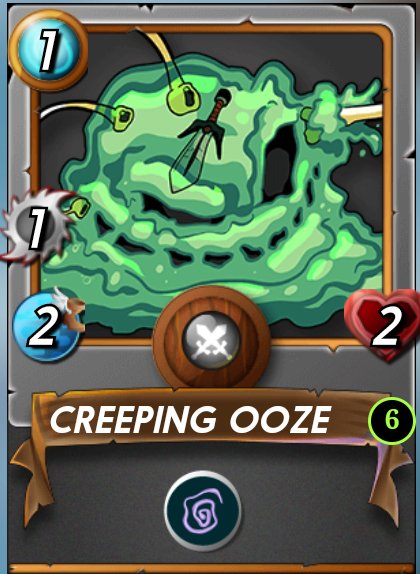 Creeping Ooze: The player who I was paired with was so smart. He made strategies arrangements by selecting Furious Chicken>Albatross> Spirit Miner> Ruler of the sea. But my systemic Strategy overpowered him. Creeping Ooze was very important in this battle, by reducing the speed of spirit miner and ruler of the sea to 2. Which allowed the golem flesh to attack and regained its health.
Assuming creeping Ooze was not part of my line up, both Spirit Miner and Ruler of the sea would have attack before flesh golem. This would have resulted to pressure.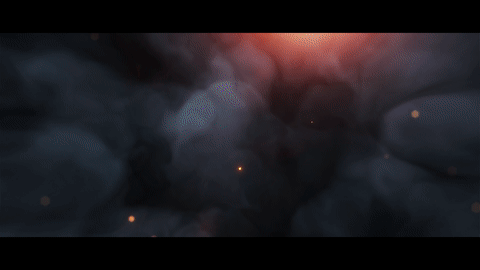 Join splinterlands and enjoying the benefits.
Images, gif, and some words are gotten from splinterlands.com