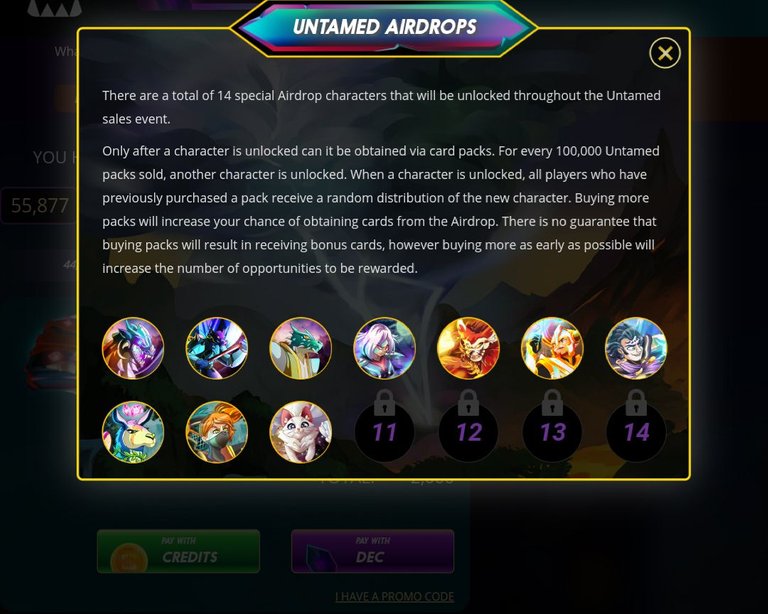 Hello splinterlords and splinterladies, I hope this article meet you well? This platform is getting exciting every day-by-day. New features are getting added which makes this platform to be more interesting.
Splinterlands has brought awesome features recently by building a bridge game and smart chain in Binance which will allow splinterlands coins which is DEC (dark Energy Crystal) to be exchange between splinterlands and Binance. When I saw this on splinterlands platform, I was very happy because players who are interested can transfer their DEC to Binance which can be used for many purpose in Binance.
Another thing that amazed me is the tournament organized by Basic Attention Token (BAT) Worth of $5,000 prize in total, which will run for a month.


More game rules has been created recently on splinterlands, I started seeing some rules of the game which I have never seen before. One of the rules is "Noxious Fumes", which took times before I understood it. Click here the first time I saw this rule; I stopped playing splinterlands and started watching it for 20 minutes. The reason I was so shocked was that, it was so strange to me. And I know more rules are still coming.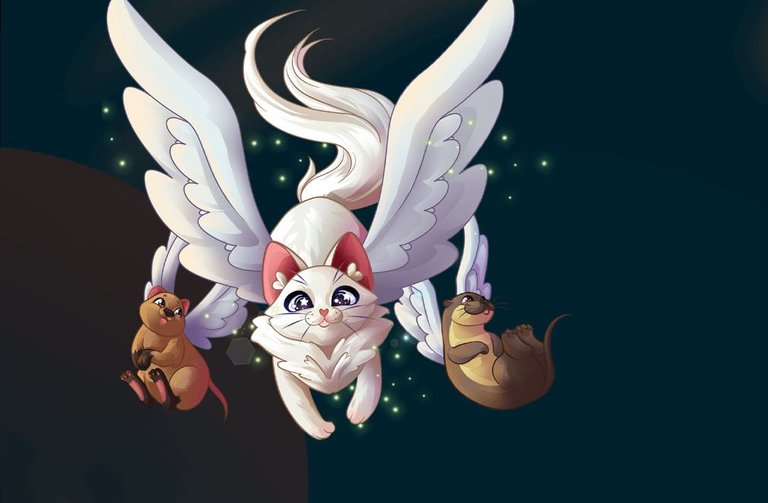 More Cards have been created. Recently I heard of dragon summoner called Byzantine Kitty. Byzantine kitty is a legendary summoner that is among the cards created recently. The abilities of this summoner is impeccable. When I heard about it, I felt like getting one of it. It gives 2 speed to all friendly monsters, abilities to heal the first monster and many more.
DYGYCON event is also wonderful, very interesting event that you can win cards packs, achievement badges, game items and many more . Though, I have not participated in the event but I will participate in the coming one by God's grace.
To be sincere with myself, I have benefited from splinterlands a lot. Since I joined, I have never regretted one day of joining the platform. A part from prizes that attached to it. The game has helped me psychologically, socially and physically.
Whenever I failed In reality, I enter splinterlands and played games. And everytime I played this game, I learned a lesson that will ease whatever am going through. One day, I bet; I lose big amount of money. I came back home with grievance and annoyance. I logged in to my splinterlands, I played game with four different battlers. I lose all the battles.
"I concluded that failure is meant for winner. Until you accepted failure, it is then you failed totally". I played with 6 battlers again, I won all. I also learned that consistency is one of the key to success. No wonder the 10,000 hours rule is so effective. Nothing you devoted 10,000 hour to learn that you won't become professional in that area. That was how I overcame my failure and stress.
Am encouraging battlers who joined splinterlands recently because I invited about two people. I knew they are finding it difficult to cope with the game. That was how I started the game. Today, I am trying; but yet, am still learning from everyone. Keep on playing it, you will enjoy it.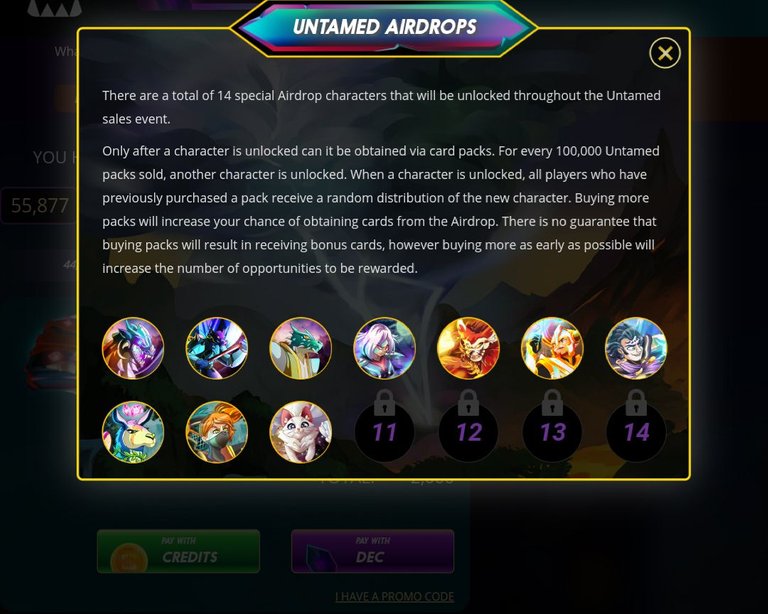 What Upcoming Features Of Splinterlands Are you Anticipating?
Am asking all splinterlords and splinterladies this question; I want to know the upcoming features you are anticipating about? For me am expecting about the next four UNTAMED AIRDROP. The last airdrop was so unique with different abilities, I am anticipating about how the next four untamed airdrop will look like. How powerful and versatile the cards will be. I felt like someone should just give me the tips of the nature of the untamed airdrop.
Splinterlands always surprises us with good thing, I knew they will keep on surprising us.
You can use chat box to tell me the upcoming features you are anticipating about.
God bless you