Hello Splinterland warriors!
Its me moeen here again with another post of the splinterlands in which i am going to share some cool cards that i got from the packs opening but i will choose the legendary monster that i am going to explain with you guy.
DARK HA'ON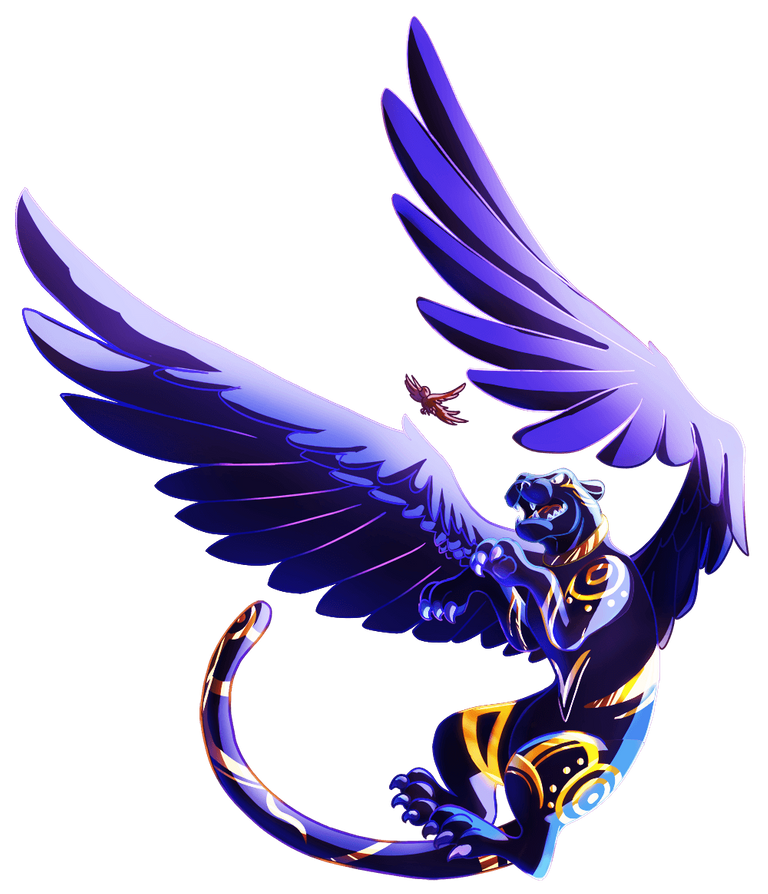 Scholars of Khymeria have studied the shapeshifting, mystical beasts known as Ha'on extenseively since their appearance ten years ago. At an early age, each Ha'on chooses a single power form, into which they can transform.
Read here
Do you like this DARK HA'ON? of course everyone like this legendary death monster because of its abilities because this monster will buy all the enemy monsters to attack on this monster so you can easily killed their other monsters. Well, i am putting this monster in the 2nd or third position because my first monster can easily fight with the opponent monster if i used this in the first position then it will be die easily because each round this monster will get higher damage from all enemy monsters so better to use this in the 2nd or third position and try to use this monster in high mana battles so you can easily win that game.

ABILITIES

The abilities of this monster are just incredible that you can see in the snap above like at level 1 you can easily get two abilities of this monster the one is taunting and the other one is flying ability that will give you benefit in the earthquake ruleset. However, i am using this monster is at level 1 and own 2 cards yet but soon i will try to unlock te scavenging ability of this monster too that will gain more life. The void and reflection ability are also awesome but for that you need lots of cards to unlock these abilities that cost more money so if you can afford then try to upgrade this to max level to give you more winning battles.

Pack Opening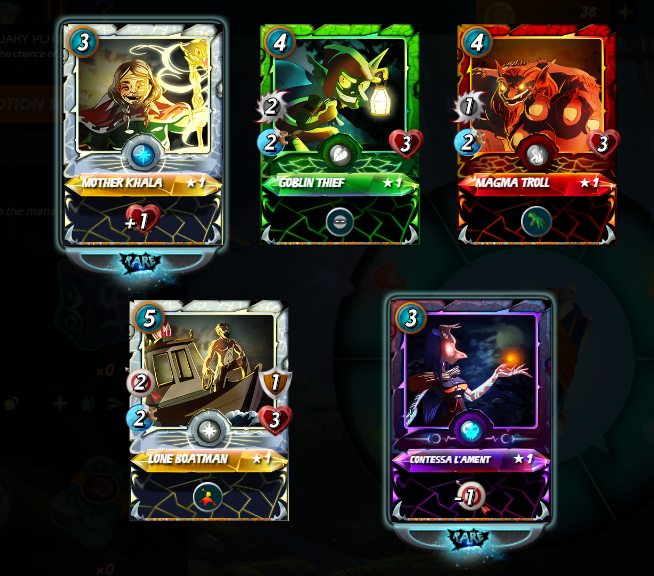 Well, let me share the 4 packs opening result that i bought for the airdrop and i sold some packs and will open some gradually to get some better cards so here you can see the the two rare summoners from the pack the one is mother khala and the other one is Contessa which is a death summoner from the untamed edition to give you the ability to reduce the one rage attack from all enemy monsters. The rest of the 3 cards are common in which i am going to purcase the Goblin Theif because i am playing with level 1 currently and remaining two cards are upgraded to level 4.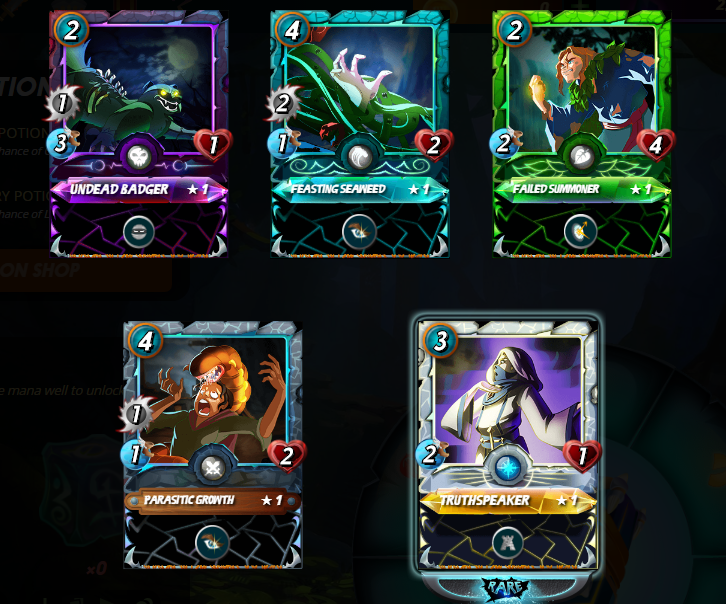 Here is the 2nd pack opeing result which is not that much good but let me introduce the cards that i got from this pack opening. The two cards with opportunity ability in which the one is feasting seaweed currenlty i have in Gold at level 3 and the other one is neutral which is already upgraded to level 3 for two melee attack and rest of the two cards are at level instead of failed summoner which is in level 3.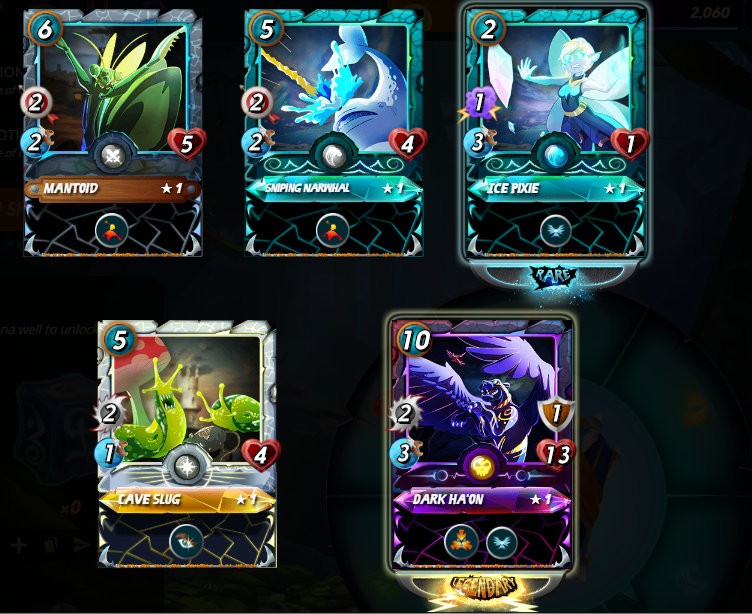 Well, here is the Dark Haon that i explained at the top of this post and rest of the cards are common but still happy that even from the 4 packs i got somehing good like summoners, two gold foil the one is common and the one is rare that i explained in my recent post. However, the remaining cards are also availabe in the Gold instead of ice pixie which is at levl 2 yet.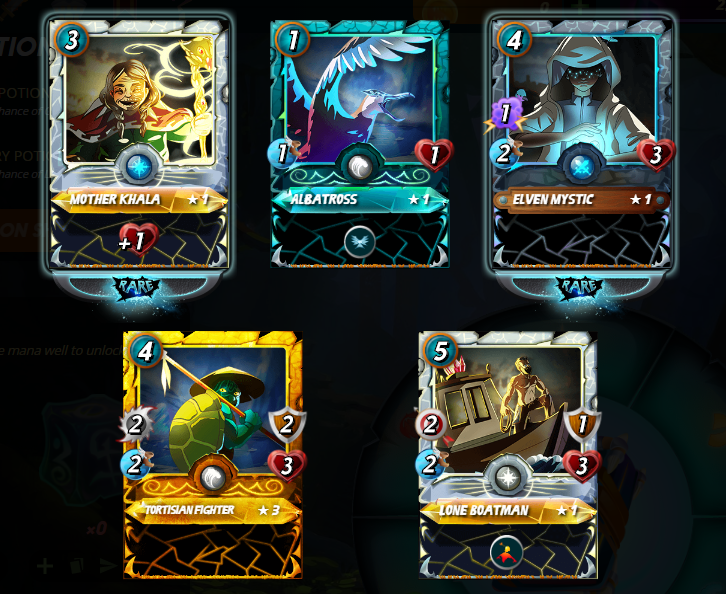 And here is the last pack that i got from the quest i think, in which i got one rare summoner of the life family and one common gold of the water family so still the result of all packs opening was awesome and got round about 6$ worth of cards from it including common, rare, legendary and gold cards.

Quest Rewards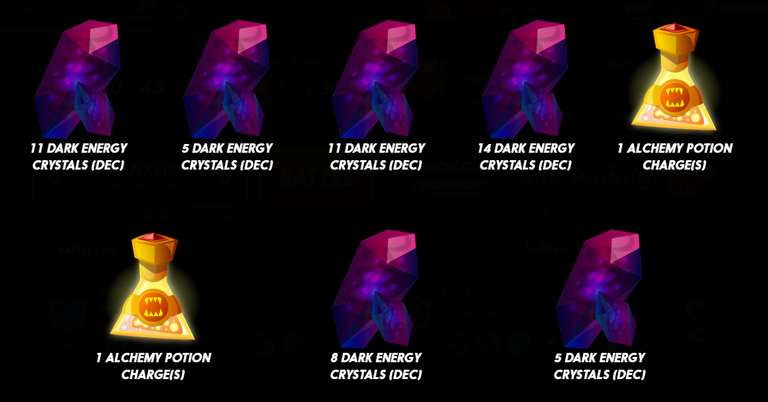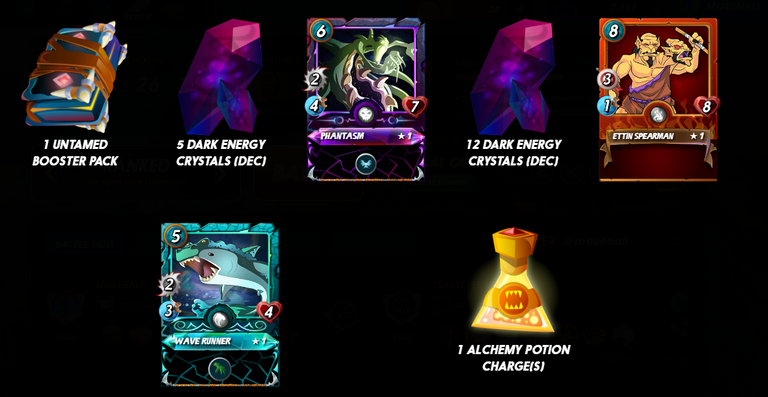 These are the quest rewards of two days that i did not shared yesterday because of the weekly battle challenge so here i am going to share the quest rewards of two days in which i got one pack and some common cards from yesterday quest and today i did not find any cards from the quest means that all are dec tokens and two potion charges. However, the leader board is not letting us to move to higer leagues because everyone wants to get some prizes at the end of the season and this is the main reason that we can get even touch the diamond league.

All images are from the Splinterlands website if you are new to this game then signup here to play the game click here for signup
---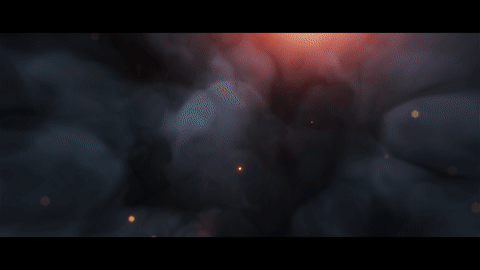 ---
Thanks For visiting my Blog
Best Regards @moeenali