A big hello to everyone.
SPLINTERLANDS DIGITAL ART. (BEAUTIFUL GENIUS)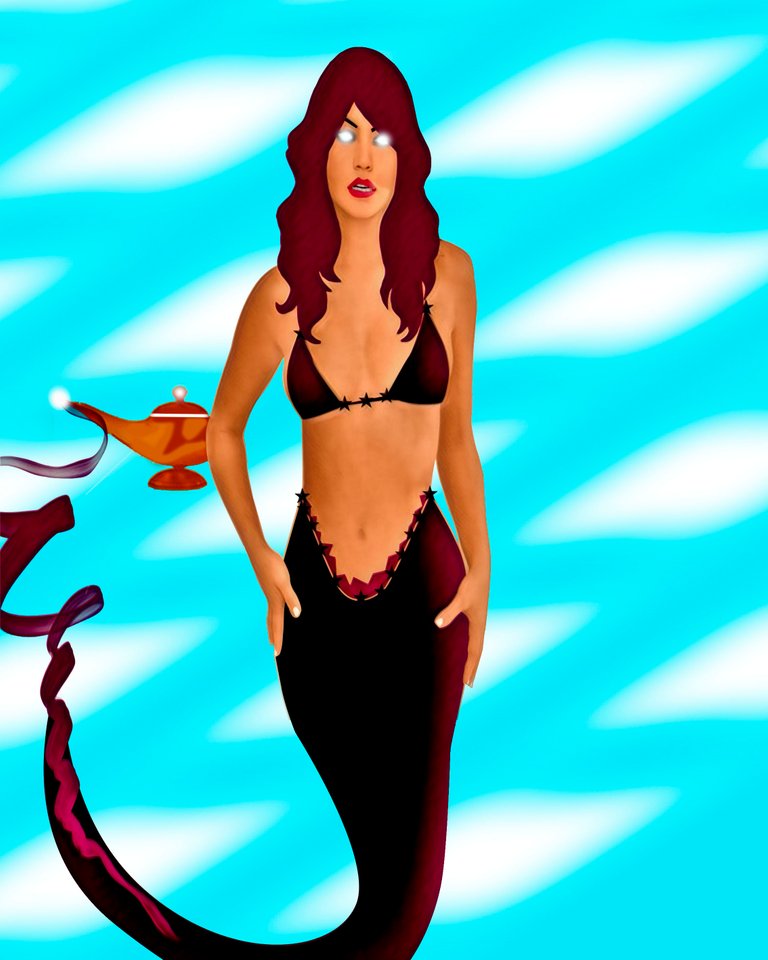 BEAUTIFUL GENIUS.
This is my entry for this contest. In this opportunity I present you the drawing of a beautiful and powerful and Beautiful Genius which possesses magical powers that fulfills all wishes through the eyes and through them can neutralize her aggressors and pulverize them for this reason I present it as a letter proposal of splinterlang games.
This genius is very beautiful but powerful that grants wishes through white magic to people who believe in her and request wishes because they need help but when she feels threatened she is able to destroy everything in her path until she feels that she is in danger and then magically disappears.
DRAWING PROCESS.
The drawing was made in photoshop creating the sketch of a beautiful genius, giving shape and life to the illustration with the pen tool, her face was created in the same way with the pen tool taking into account the idea of ​​the drawing to be made.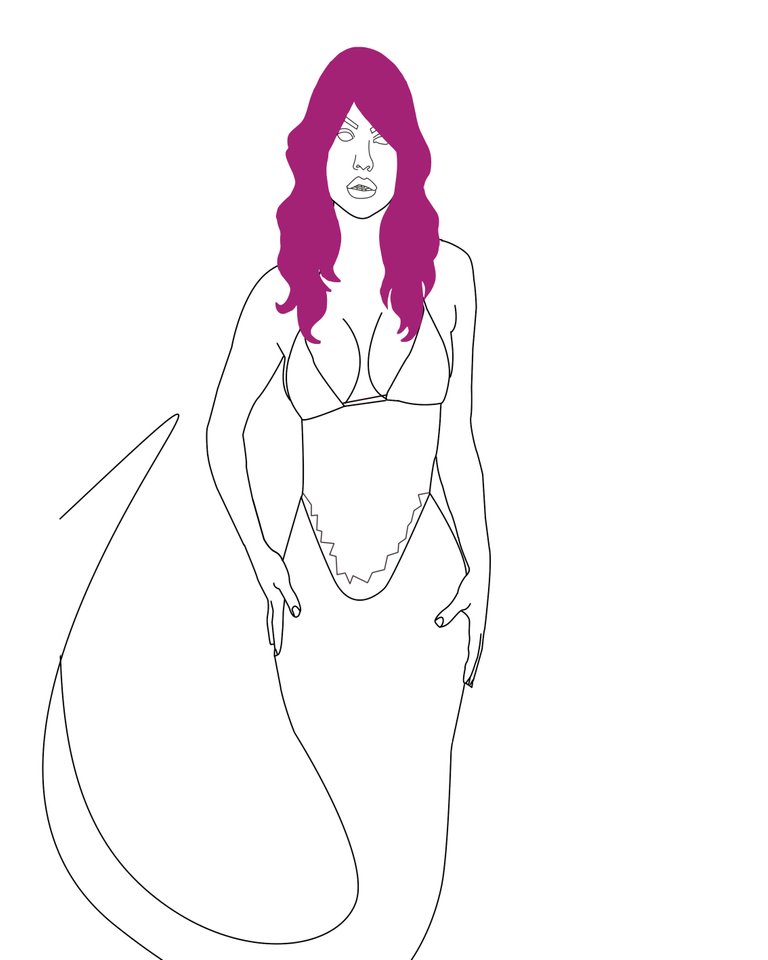 With the pen tool we can make curved lines rectilinear segments all of this with great precision.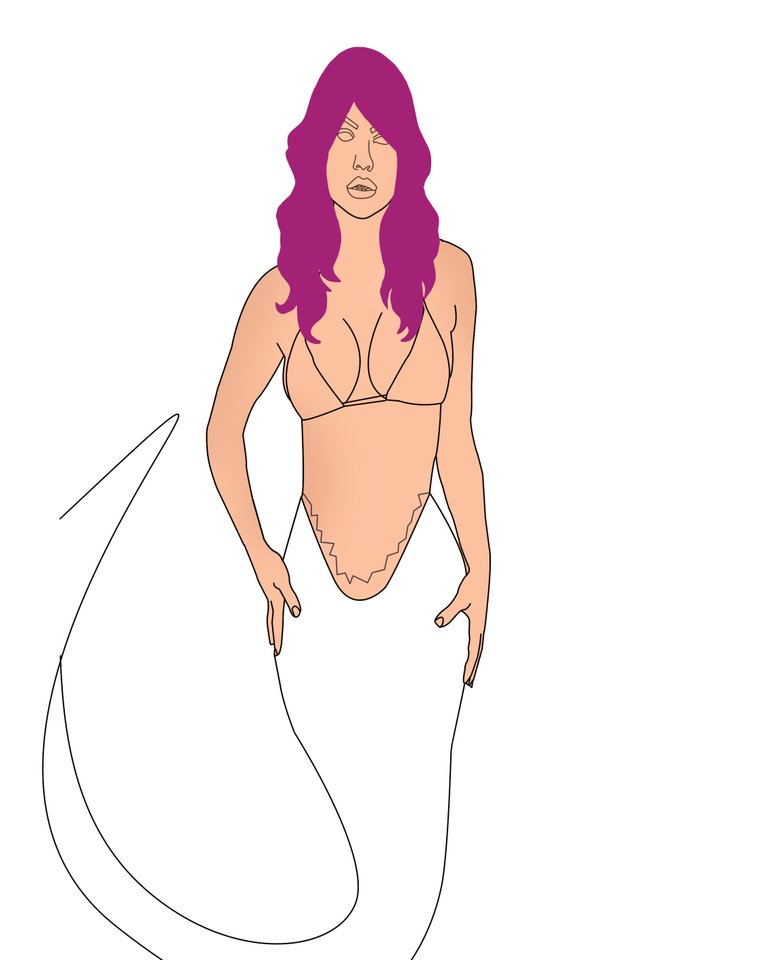 To then give it the color according to the drawing, using similar color palettes to create the shadows of the drawing.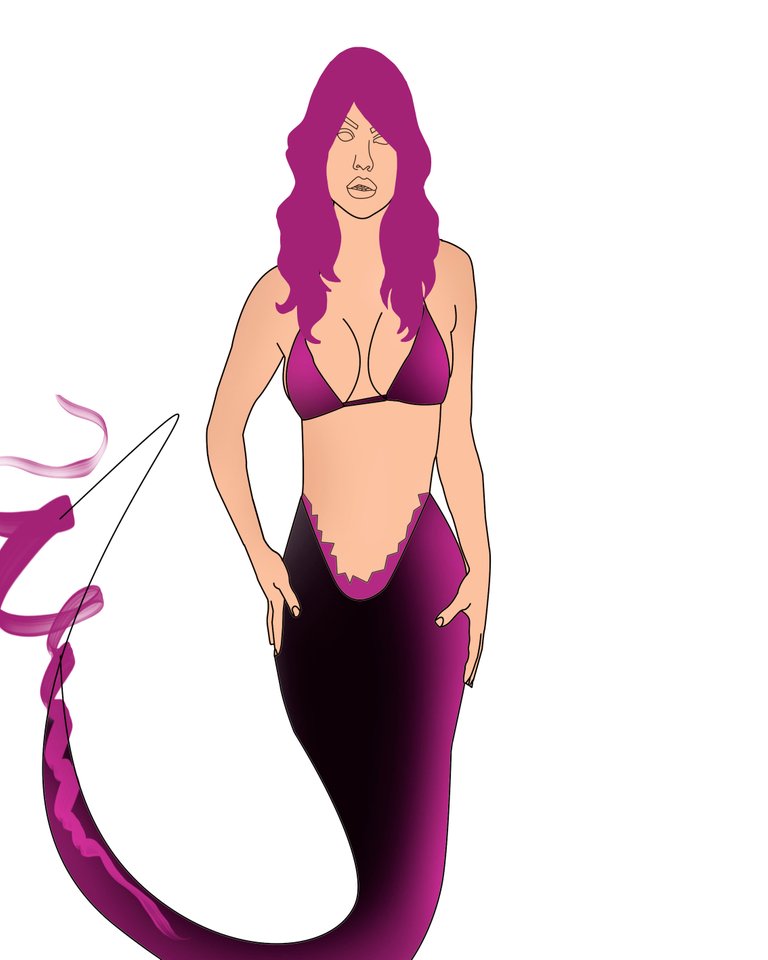 Then it was given its tonality with the different colors creating lilac and black, in addition shadows and reflections are established for its creation to illuminate its contour.
With the brush tool, each layer was highlighted and shaded.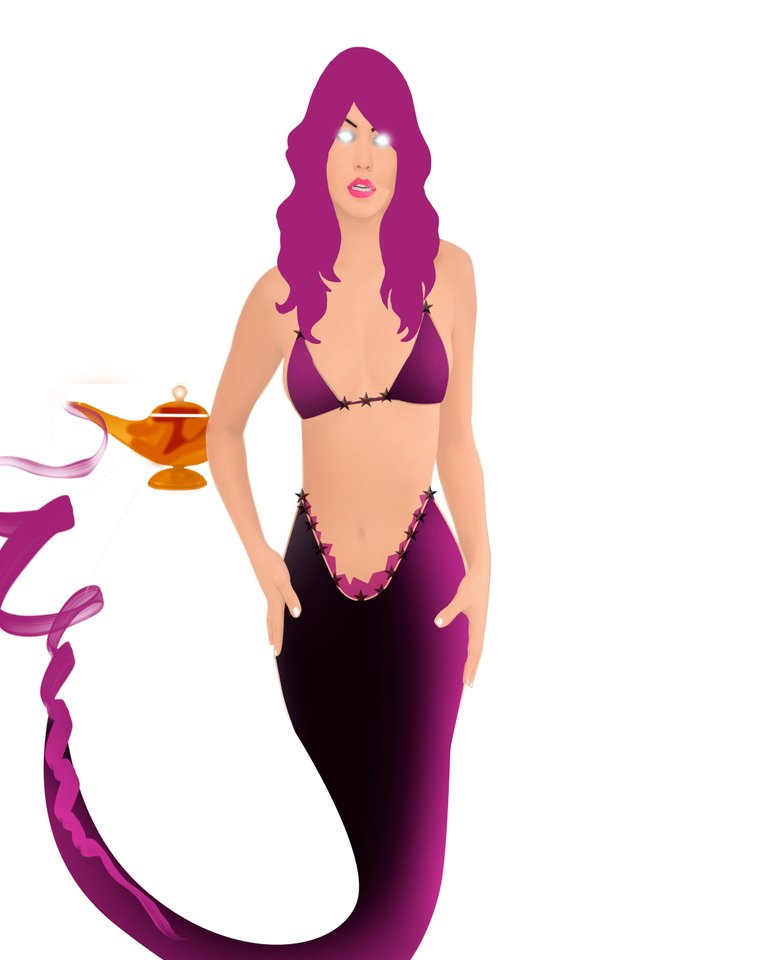 BELLA GENIO .
Esta es mi entrada para este concurso. En esta oportunidad le presento el dibujo de una hermosa y poderosa y Bella Genio la cual posee unos poderes mágicos que cumple todos los deseos a través de los ojos y mediantes ellos puede neutralizar a sus agresores y pulverizarlos por tal razón la presento como propuesta de carta de juegos de splinterlang.
Esta genio es muy bella pero poderosa que concede deseos a través de magia blanca a las personas que creen en ella y solicitan deseos porque necesitan ayuda pero cuando se siente amenazada es capaz de destruir todo a su paso hasta no sentir que está en peligro y luego desaparece mágicamente.
PROCESO DEL DIBUJO.
El dibujo fue realizado en photoshop creando el boceto de una bella genio, dándole forma y vida a la ilustración con la herramienta pluma, se fue creando su rostro de igual forma con la herramienta pluma tomando en cuenta la idea del dibujo a realizar.
Con la herramienta pluma podemos realizar líneas curvas segmentos rectilíneos todo esto con gran precisión.
Para luego ir dándole el color según el dibujo, utilizando paletas de colores similares para ir creando las sombras del dibujo.
Luego se le dio su tonalidad con los diferentes colores creando colores lila y negro, además se establece las sombras y reflejos para su creación para ir iluminando su contorno.
Con la herramienta pincel se fue iluminado y sombreando cada una de las capas.