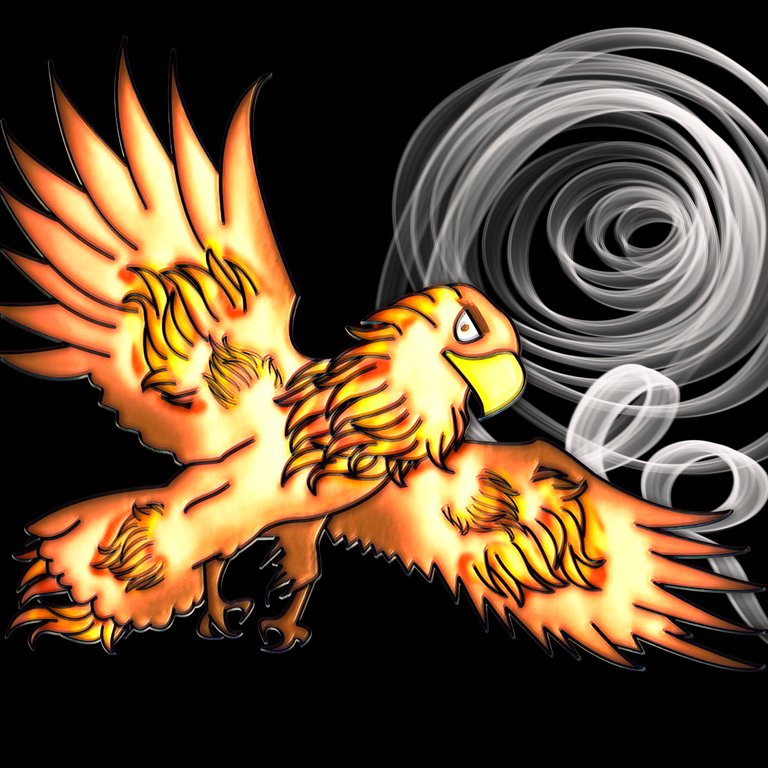 Today wisely draw the eagle, that animal that fly so high that they say it flies with the gods, is a warrior, Being seen as the lord of the air personifies power and speed. It is an erupting animal of dignity, freedom and fascination. Majestic bird, with this drawing I am once again joining the Splinterlands art contest.
Hoy con sabiduría dibuje el águila, ese animal que vuelan tan alto que dicen que vuela junto a los dioses, es un guerreros, Al ser visto como el señor del aire personifica el poder y la velocidad. Es un animal de erupción de dignidad, libertad y fascinación. Ave majestuosa, con este dibujo me uno nuevamente al concurso de arte de Splinterlands.

Here you can see the drawing process.