Hello and Namaste Friends,
I hope you are having a good time with your family and friends and also staying safe at the place wherever you are. This is my splinterlands battle share post for this week and I am sharing it on the day of Christmas. I am here to share my tips and strategies that I followed to win this battle. This season is ending in 5 days and the battle-ground is getting more competitive. I did some battling this morning and now sharing the battle.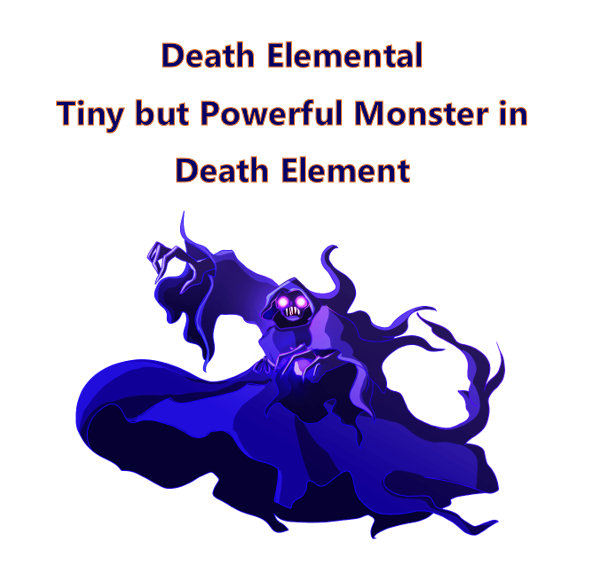 This week's theme card is Death Elemental from Death Splinter and I have been holding this card for a long. It's a kind of card that cost just 3 mana having 2 life and I found it a very good card. I have a level 1 card but this one also does a nice job.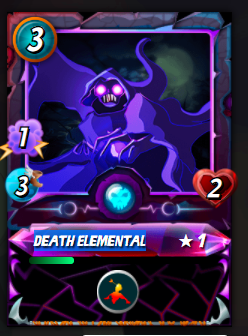 Now Let's also have a look at the statistics for this card Death Elemental. We need to go through it to know more about the Death Elemental card and figure out the capabilities of the card. It's a very important part to know about any card. Without going through stats it's difficult to conclude whether the card is good or not.
Death Elemental is a common card from the Death monster in the untamed edition. This card is available from levels 1 to 8 and it has the ability of Snipe, Silence, and Weaken. I like the cards having multiple abilities and even from level 1 because there are many cards with no abilities at all while this card has the ability at level 1 and go up to level 8 to get 3 abilities.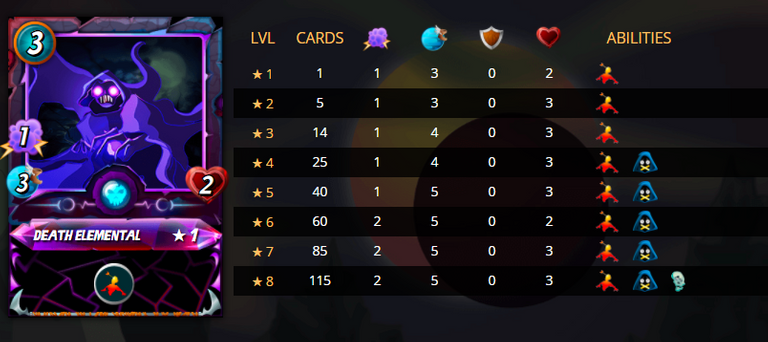 Cards Line-up and for the Battle
I got 99 mana for this battle which is awesome and I could the best possible available cards and it was a very nice battle.
Robo-Dragon Knight
Undead Rexx
Sand Worm
Death Elemental
Black Dragon
Goblin Mech
Robo-Dragon Knight
I got this card sometime back through the pack opening but it's the first time I picked this card for battle. It's a legendary card in dragon monster and it's quite expensive also. I will play more battles with this card so that I get to know more usage of this card. I used this card in front so that it can handle the damage of attacks.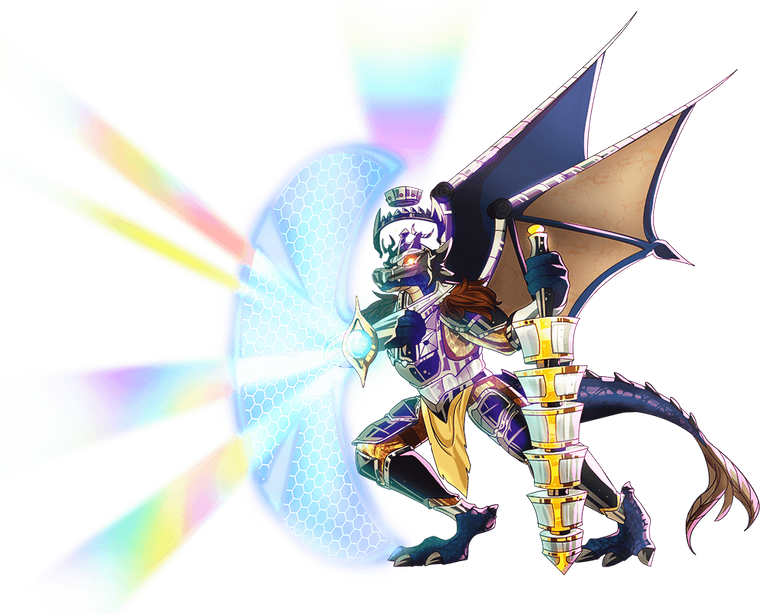 Undead Rexx
Rexx is one of the cards that I take in my battles with Death splinter when mana is high because It's a good card to keep in front. Although here I put it in second place but its also a nice place in this battle.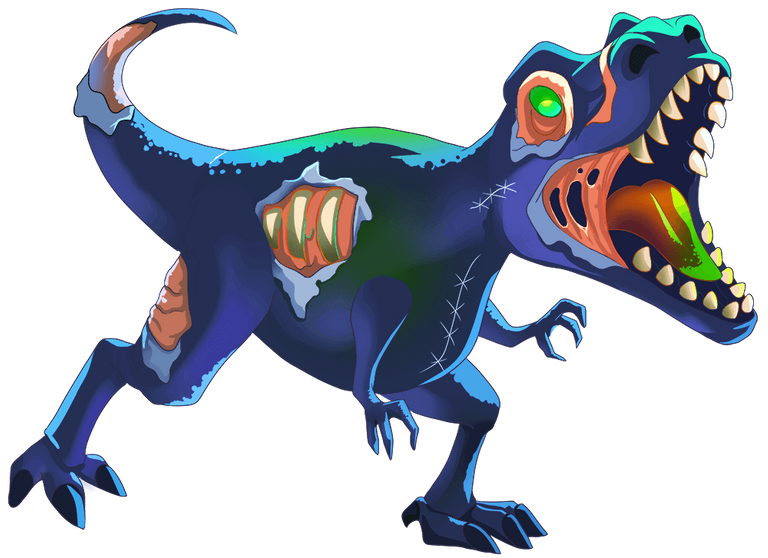 Sand Worm
Indeed a powerful card in the neutral team because it does very nice damage to opponent player cards and this is what makes an easy win for the battle. I never try to put this card in front and always put in centre because it's important to save it from attacks.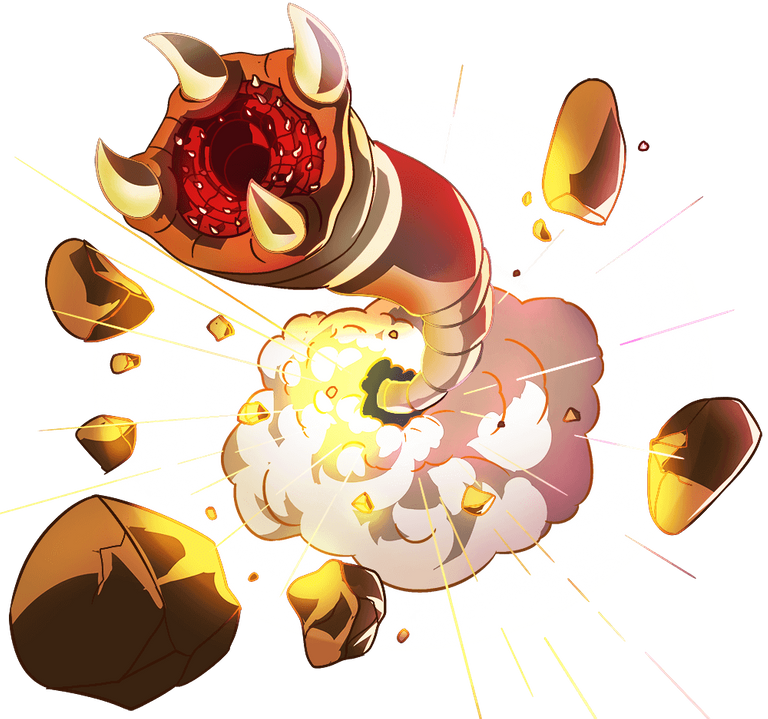 Death Elemental
This is the theme card for this week and its not a high mana card but certainly a kind of card that we should keep in our account for better battling. It has 3 ability option which is not available with most of the cards.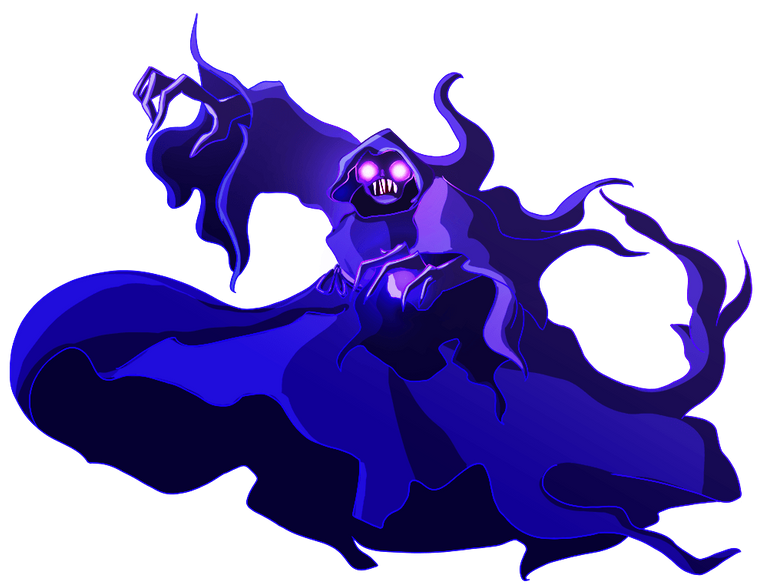 Black Dragon
Black Dragon is a very nice card from Dragon splinters and its best ability is to pick the life from the other monster attack. It does a better battle in this and that also helped me to win the battle. Sometimes even a 99 mana battle is not easy to win but if nice cards like this are picked then winning is not that much tough.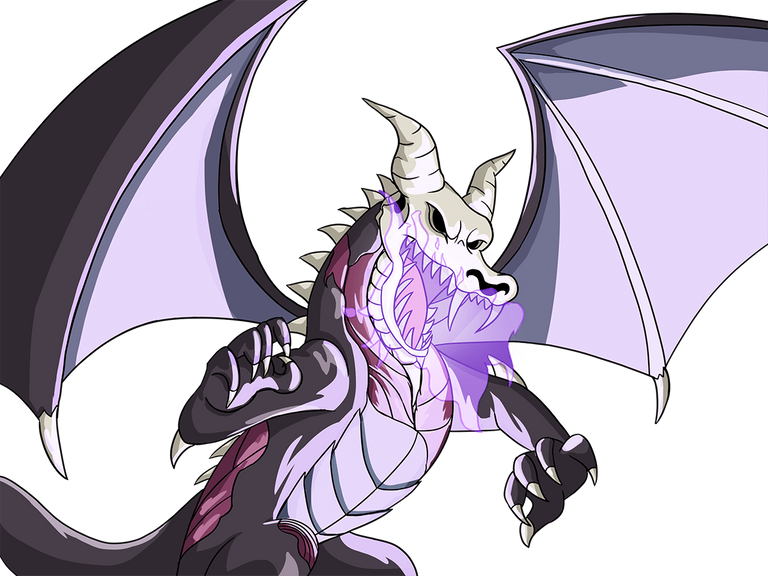 Goblin Mech
Goblin Mech is one of the wonderful and powerful cards in neutral monsters because it's good for bearing attack and also does good damage at the same time. This is a kind of card that I can keep in front, last place, or even in mid of the team.
Battle Details-
This is the direct link to my battle which will take you to my battle-
https://splinterlands.com?p=battle&id=92fb238a6b21a9ad7923dd861cc8590e848d907e&ref=reeta0119
Sharing some snapshots of the battle which I hope that you will like it-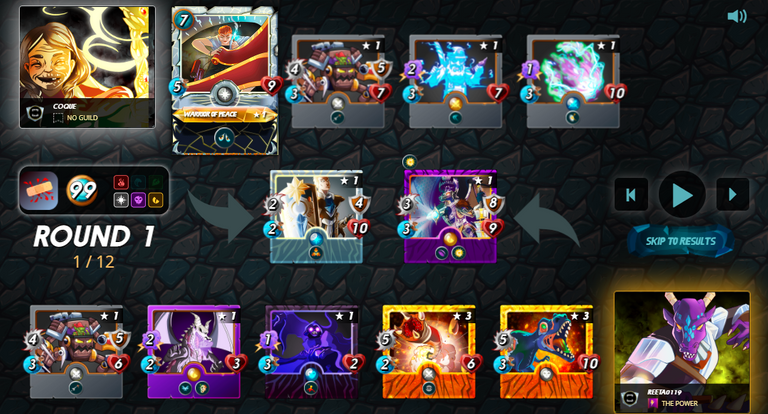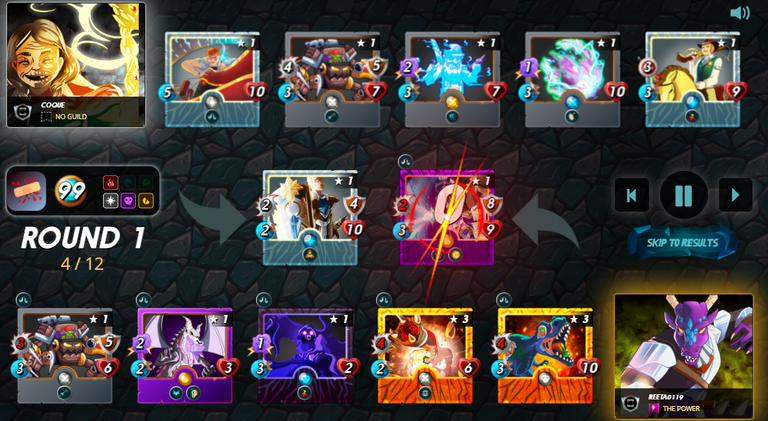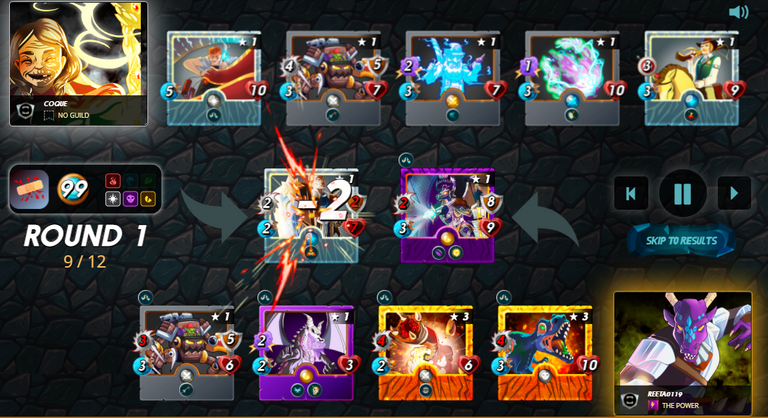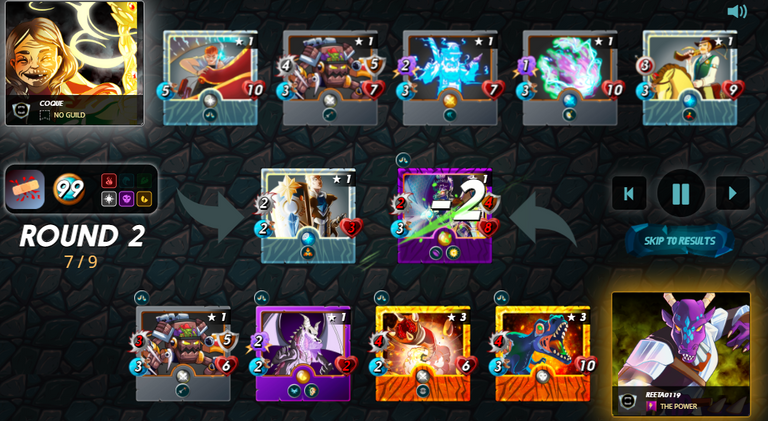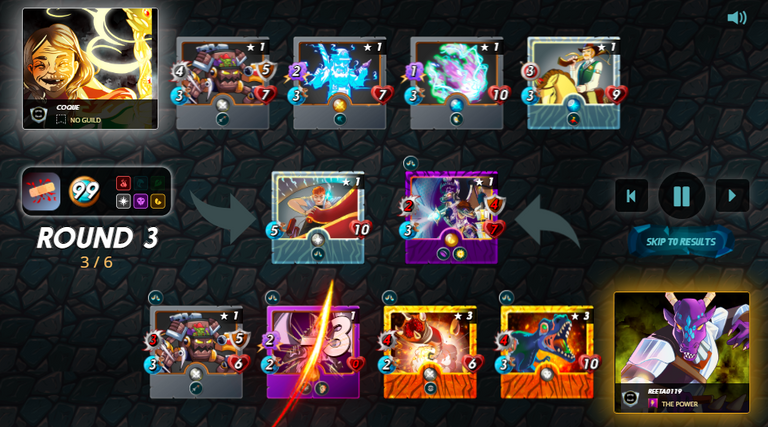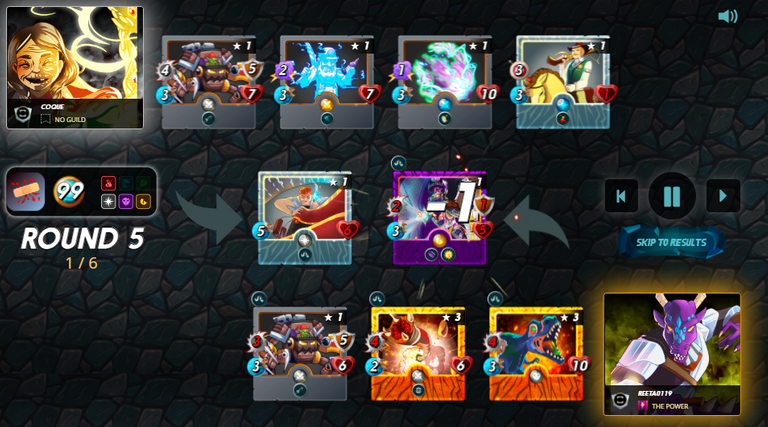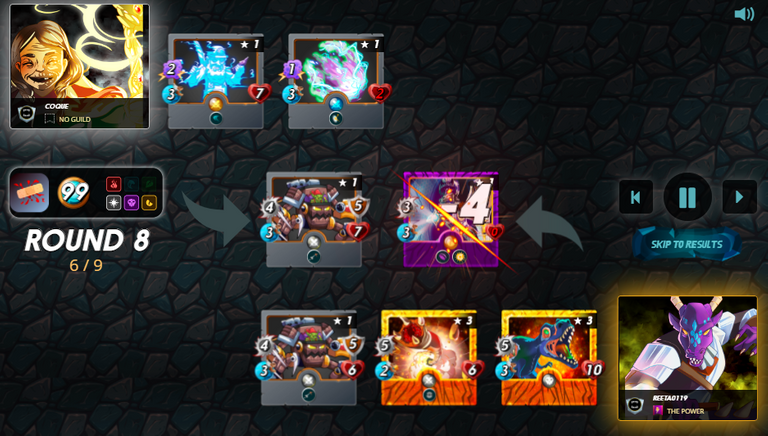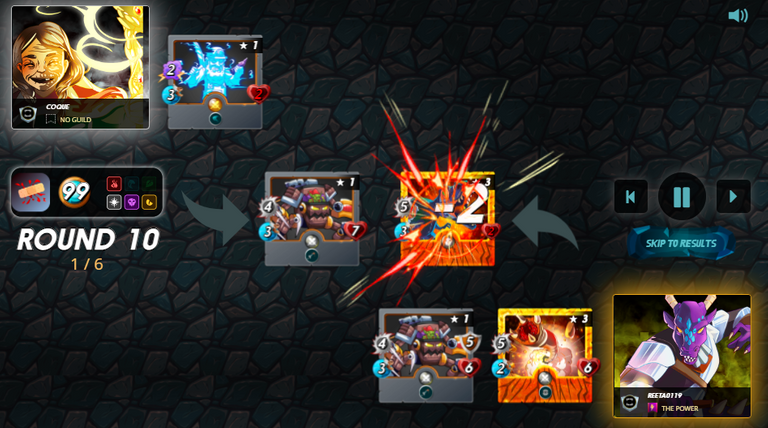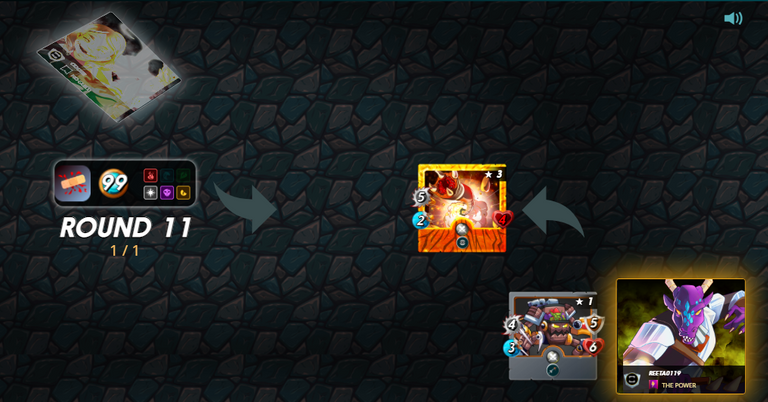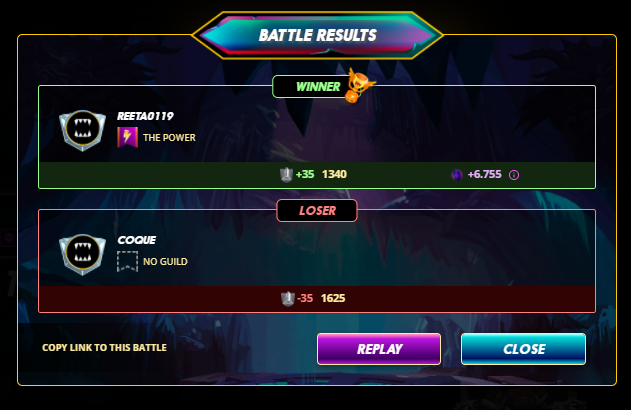 Did your strategy work? What will you try differently next time?
Whatever strategy I planned for this battle went pretty well and I won this battle. I will try more ways to play with it in future battles depending upon mana and theme for the same.
Do you use the Death Elemental often? Why or why not?
Death Elemental is a very good card in the Death monster that is worth consider for keeping into account because it has nice 3 abilities. I have played some battles with this card however I am yet to check out many other ways to play with this card. I have played few battles with this card and I like its performance. I will surely use this card in my future battles.
This is the official battle challenge post for Splinterlands Weekly Battle Share Challenge. If you like the challenge and want to make a post then you can also participate and share with more people about it.
---
---
Become part of this wonderful game and enjoy the awesome gaming along with rewards and use my link below to be part of it-
https://splinterlands.com?ref=reeta0119
Have a great time and Battle is ON! in the game and even on the COVID time
Namaste from India
---
(Photos and gif is taken from splinterlands and not my property)