Hello My dear friends
How are you ? hope you all will be happy and fine. It is my Splinterlands weekly battle challenge post. if you still do not know about this weekly challenge then visit this post for detail information
SHARE YOUR BATTLE Weekly Challenge! Win Upvotes!

weekly battle challenge contest that is organized by @splinterlands team, @Steemmonsters team , i feel that this time we all are locked down at home, it is best time to learn about more and more splinterlands and about its rules, we can play a lot of battle these days so we can learn a lot , so it is best time, because in busy life we do not have much time to play, so i personally feel that if we are at home, and want to enjoy time with best way so splinterlands is best opportunity, so we can earn money reward, that will give you really good affect , if you win every game, its mean you earn DEC and you can trade Dec in markets so if you are new user and searching for good blockchain game then SM is one of the best choice.
---

My lineup in this Battle
in this battle i used high mana monsters and my line up was much strong than my opponent. so it was total 22 mana game, both side first placement was good but i feel my 2nd card and also hero of this battle was much better than my opponent.

---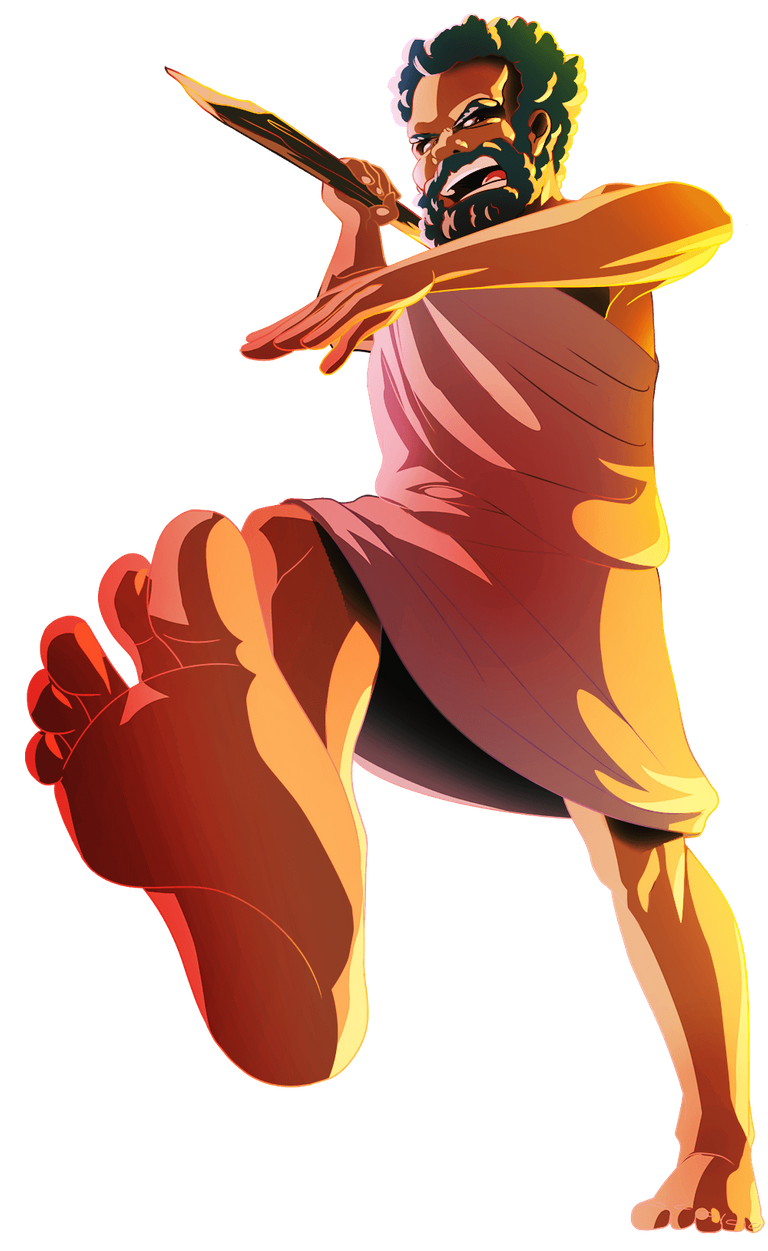 MAGNOR
in this game , i placed Magnor monster at first place, and it is one of the my favourite card, it has many abilities and skills ,every attack of this card damage the opponent party very much high. in this battle, Magnor damage the first line of the enemy very qickly and then other supporting card made the possible to defeat the opponent party. so if we want to read the detail description of Magnor then i visited for this to Splinterlands
Magnor is a remainder of the Titans and Giants that used to thrive in the Splinterlands, before nearly all of them destroyed themselves through war. He resembles a Human, but stands about fifteen feet tall with far greater strength and more durable flesh. Several hundred years ago, Magnor retreated from the public eye to tend the rivers and dams of lava that are always flowing beneath Molten Mountains. Without Magnor's constant and diligent maintenance of the lava, many of the great Ferexia cave cities would have collapsed long ago. source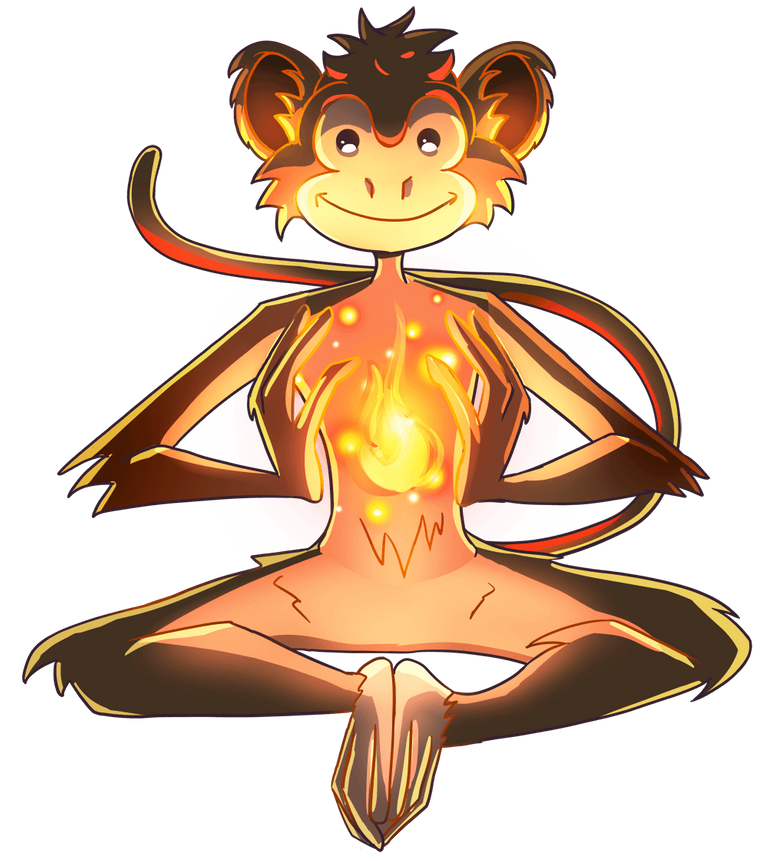 FLAME MONKEY
I placed Flame Monkey at 2nd place in this game, so reason of placing this card at 2nd was that i wanted to protect my third line up card so i was thinking that if my opponent used the card that hit the 2nd line up then first attack will be to flame monkey so my third line up card will get time to fight to 2nd round , so i was luck it did not happend , and magnor was the monster that was the target of every opponent line up , so i saw that if we use magnor then every monster of enemy try to attack to magnor ,so this was also in my mind that worked as i thought. so i used flame monkey for this reason at the 2nd place.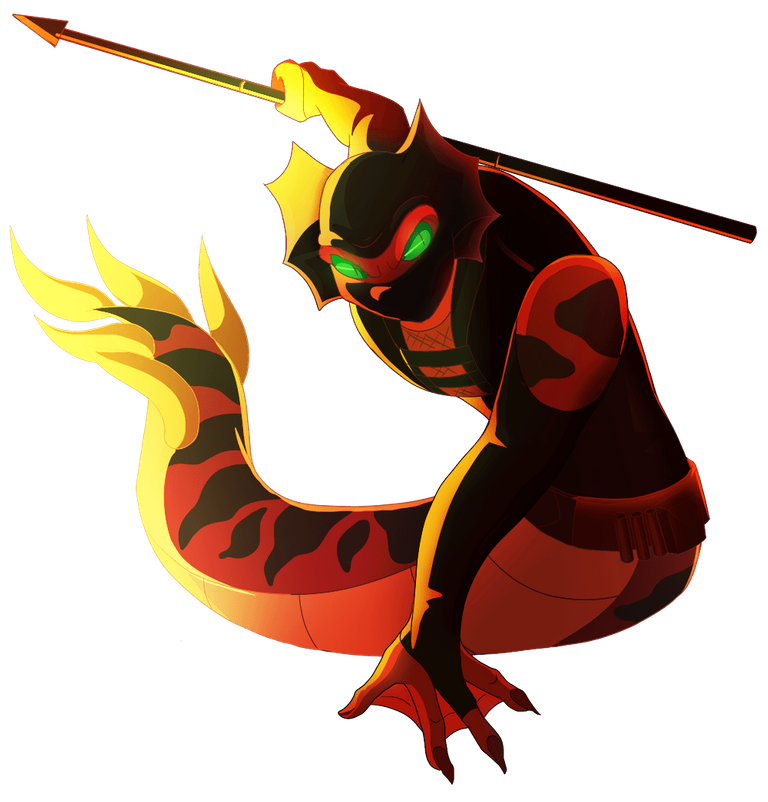 SERPENTINE SPY
It is hero card of this week challenge, so i placed it at third place, it is COMMON Fire Monster. i bought it just to take participate in this weekly challenge, so i have no very much idea of its placement, that where and what place this card play very well but after buying this card, and entering to battle , i used this card in dozen battle, so i felt that centre is best placement of this card, because at level 1, its health is 1, so if we take benefit of first round , then we need to keep it at protection place, so as i mentioned in my above line that i used flame monkey at 2nd place to protect the third line up, so this card is very much awesome card, i observed that if it get chance to 2 round then victory is possible, so it is wonderful card, and not very much expensive, so i will use this card in low mana cap, so it is hero of this battle, because in this battle, Serpentine spy killed at 2 card, and every card was very much strong, so it attack is really very much strong. so i am very much happy after buying this card, so i will use it, in my low mana cap battles regularly.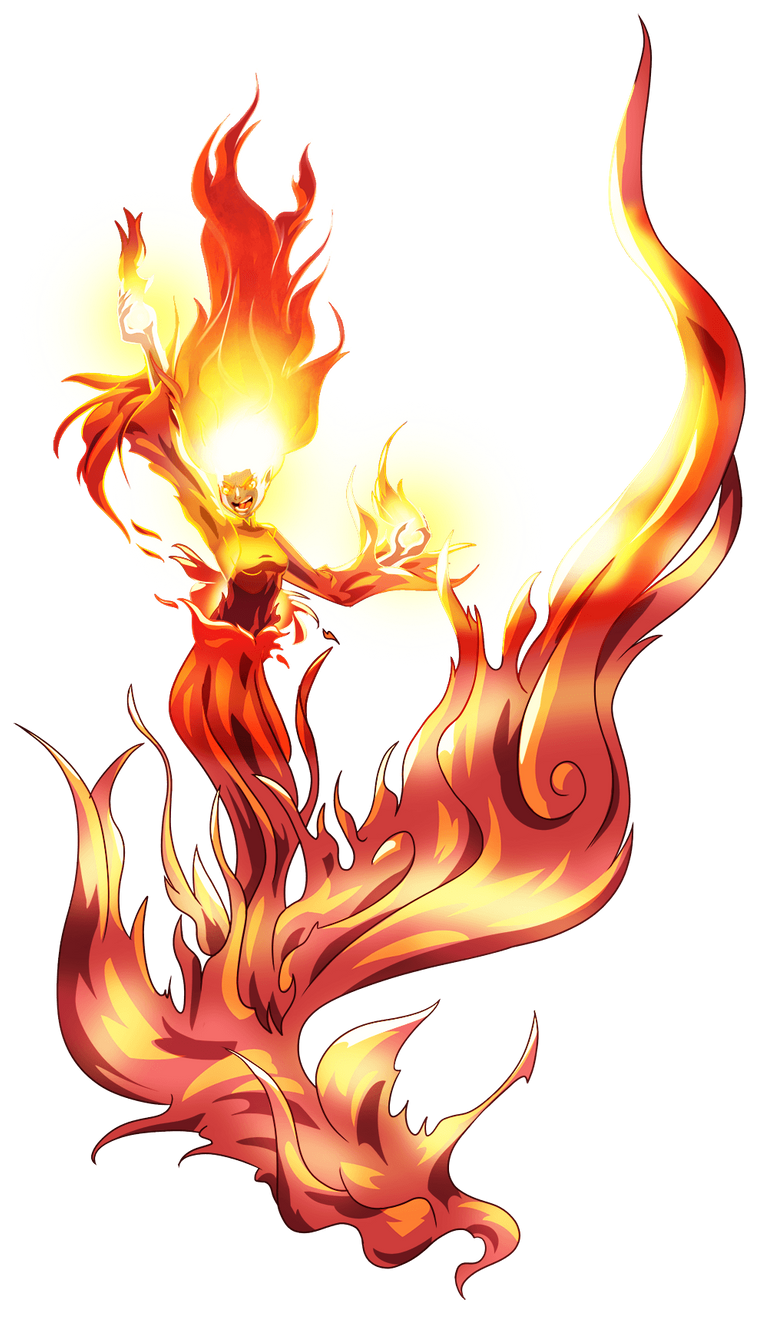 FIRE ELEMENTAL
It is fire elemental and it is RARE Fire Monster. it is monster of fire, its fire work very strongly to opponent, its one attack destroy the all cards of opponent. when it attack to enemy then its fire spread here and there, then two card come into the fire of this card and both card get damaged strongly. it is one of my favourite card. so i placed this card at last position. it fought very well in this battle.

What about My Strategy work out well or not?
Yes, i can say very confidently that my strategy worked very well and its proof is that i am winner of this battle, and i damaged the opponent very strongly. my all card came back to home alive. so it is proof of my best strategy that its worked out well, so here i want to say that it is first time i am using this card, and i bought this card special to take participate in this battle, but when i saw abilities of this card, i am now lover of this card.
---
BATTLE DETAILS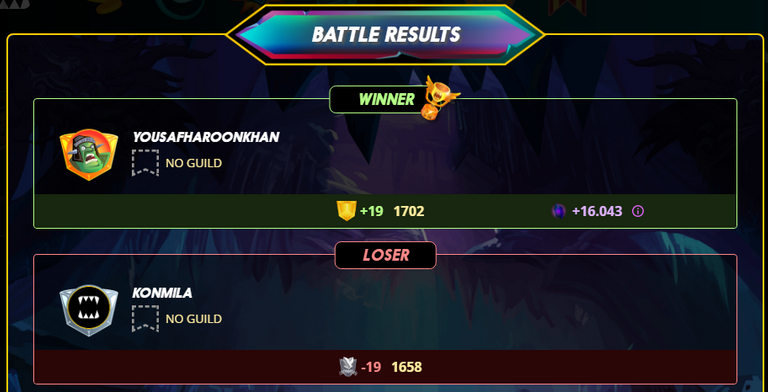 if you want to watch my this battle live on steemmonster or splinterlands site then visit this link , it is direck link to my this battle.
DIRECT LINK TO BATTLE: My Splinterlands Battle Weekly Challenge! Win Upvotes!THEME:SERPENTINE SPY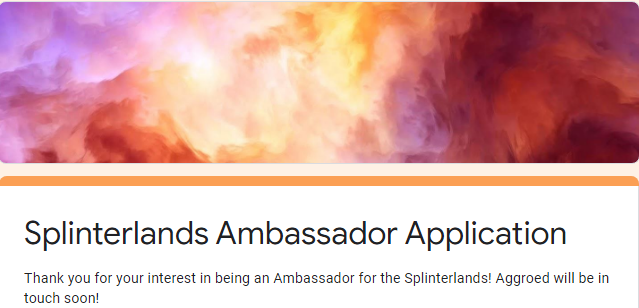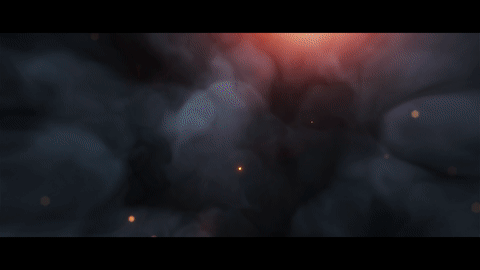 source of above gif/image
Subcribe my other social profile
My Hive profile
My Steem profile
My Dtube channel
My Youtube channel
My Twitter profile
---

---