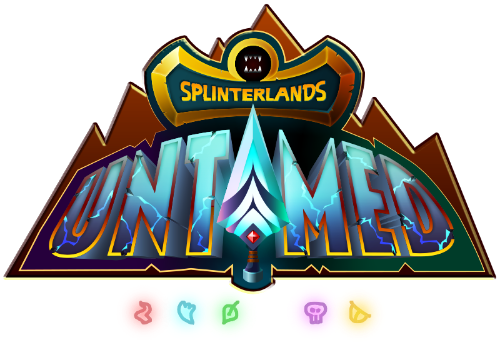 by @flauwy
---
Another week, another theme in the weekly Splinterlands battle challenge
This week's theme is little league. So I had to go through my list of battles to find one with the little league ruleset. I found one from yesterday's tournament: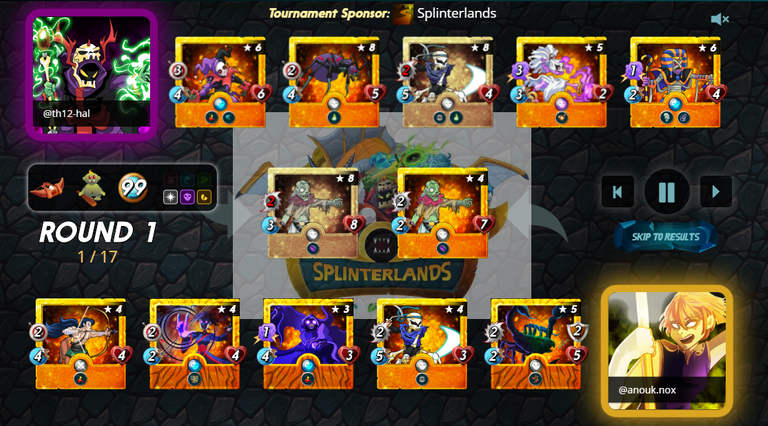 Battle
I was playing in the gold league gold foil tournament when I faced th-12hall with a rating over 4000 points lol, I assumed this was going to be the final round for me in the tournament. Even though I play the gold foil tournaments on gold league level, I only have few cards suited to compete at that level. But I know often you face people that have the same problem and only have limited cards at this level. Meaning, you can get through a few rounds if you're lucky and even take home some cash!
Back to the little league battle above, first of all, it sucks when I see little league appear as a rule in combination with the 99 mana limit.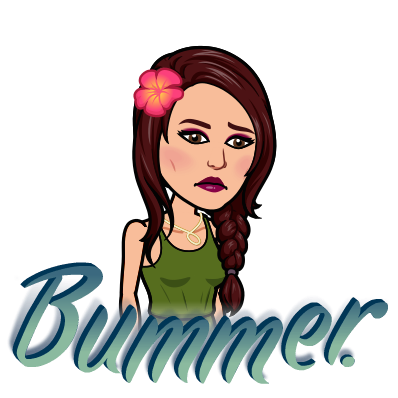 It instantly takes away the joy of having unlimited mana to play your awesome expensive monsters that often have kick-ass abilities. I mean, this rule makes no freaking sense with 99 mana. Anyway, in this case, it's not the line-up I normally would pick or desire, but simply a selection of the available cards. I think I also didn't really feel comfortable playing the death monsters here, as I rarely play them. I chose Camila as a summoner because it's gold level but for the rest this complete battle didn't make any sense to me. I guess when I feel the torture of selecting only low mana monsters while it says 99 mana limit locked my brain so this was the best I came up with. Needless to say who won (lol):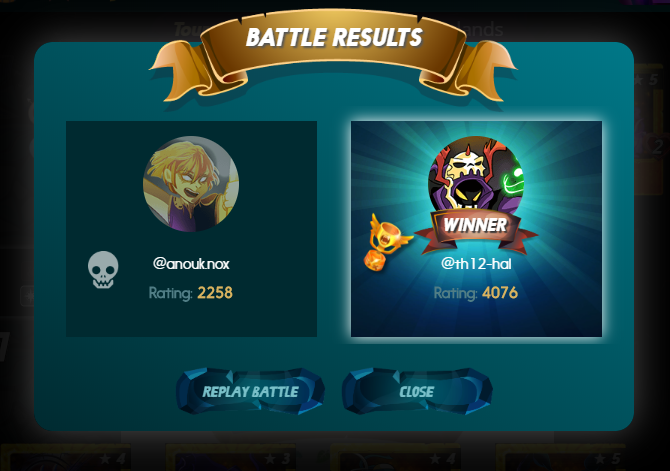 Opening 6 untamed packs
I don't buy as many packs as I did before, but when I do, usually it's not really worth mentioning anymore. This round of only 6 packs was nice though.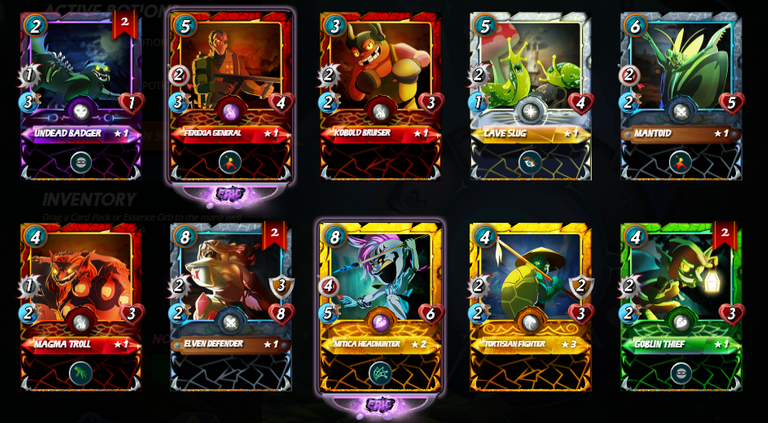 Wow, another GF Mytica Headhunter, I love love love that card! It's in my favorite list of the earth splinter. I already owned one golf foil, so I combined it to get +1 speed. And this card was already so fast! Woop!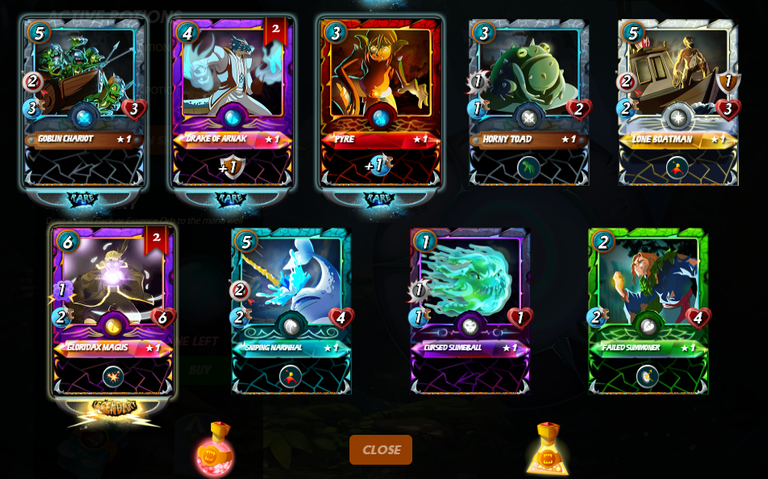 And two more Drake of Arnak a Pyre and 2 more of the legendary card I rarely use. I have to find out how that knock out ability is used because I still don't get it lol.
So that's it for today, see you on the battlefield! Thanks @flauwy for the free art, and I will probably ask you for a custom made artwork soon because I always struggle what to use as a header in these posts. Awesome of you to offer that!
~Anouk