Winners, Winners & More Winners!
A couple weeks back I ran a contest that gave out Five Free POB. The original giveaway can be seen by clicking here. Its now time to announce the winners. POB will be sent to your Wallets within 48 hours.
POB Winners
---
Last week I ran a giveaway that offered a Water Team from the game Splinterlands. Its also time to announce the winner of that giveaway. The original giveaway post can be found by clicking here. Cards will be sent to your Splinterlands account within 48 hours.
Splinterlands Water Team Winner
Cards Won
| Card | Rarity | Abilities When Maxed |
| --- | --- | --- |
| FROST LION | Common | Void Armor/ Shield |
| WAVE RUNNER | Common | Reach/ Knock Out/ Snare |
| GIANT SQUID | Rare | Blind/ Weaken |
---
There's been allot of entries in my giveaway posts lately so I decided to pick some entries at random and award them with 100 BATTLE Tokens each. If your name is on the below list congrats you will have 100 BATTLE tokens dropped into your Hive-Engine wallet within the next 48 hours.
100 BATTLE Token Winners
What Is Battle
BATTLE was the first TRIBE on the HIVE Network that was created strictly for general gaming content. BATTLE can be earned via creating/curating content on the Tribe https://social.battlegamesnfts.com or by using the tag BATTLE on any gaming content created on the HIVE Network. BATTLE can be Traded on the HIVE-ENGINE exchange.
What Is POB
POB (ProofOfBrain) is the token awarded on the Hive-Network frontend https://www.proofofbrain.io. Posting content from the POB frontend or using the tag POB will allow you the chance to earn the POB token. You will also earn your regular HIVE network rewards (HIVE/HBD) when posting from POB.
What Is Splinterlands
Splinterlands is a digital card game created by @aggroed and @yabapmatt. Game Play in which give prizes that have monetary value are being played daily. You can start playing or investing in Splinterlands today by clicking here.
All Prizes will be sent within 48 hours!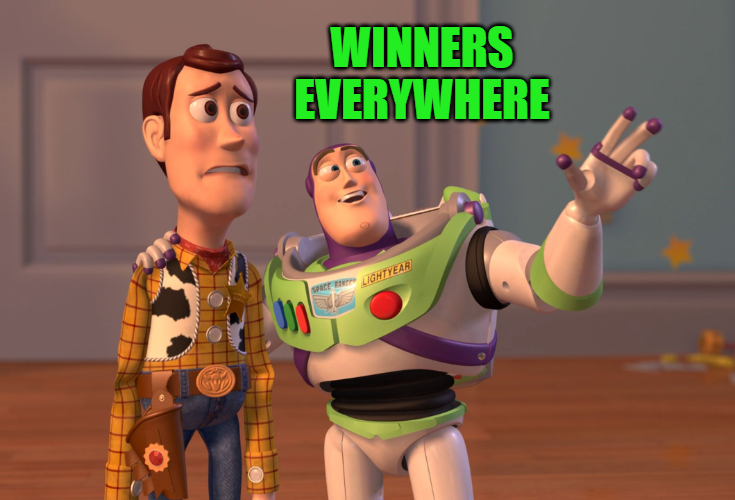 ---
Posted via proofofbrain.io
---
---