Daria Dragonscale - Splinterlands FanArt! #freesplinterlands
Hello fellas, again is a huge pleasure to write and draw to you guys.

For sure this Art Contest is the most fun and excited work i do on Hive Chain.
I appreciate so much all the feedbacks.
♥ luv you all
Have you played Splinterlands today?
---
Before start i want to mention a really important thing that is happen in @splinterlands community, believe or not Twitter has banished the Splinterlands official account. And the worst thing is that they didn't pointed the real reason of suspension. That evil bastards!
So, to show support to @splinterlands i invite all of you to join us and send the message to Twitter, puting the tag #freesplinterlands in all your tweets. Let's show them the power of our community.
---
So for this week, my draw was inspired in a Summoner that probably is the one i most played since i started at splinterlands. I Just love his sinergy with melee monsters.
I present to you:
• DARIA DRAGONSCALE •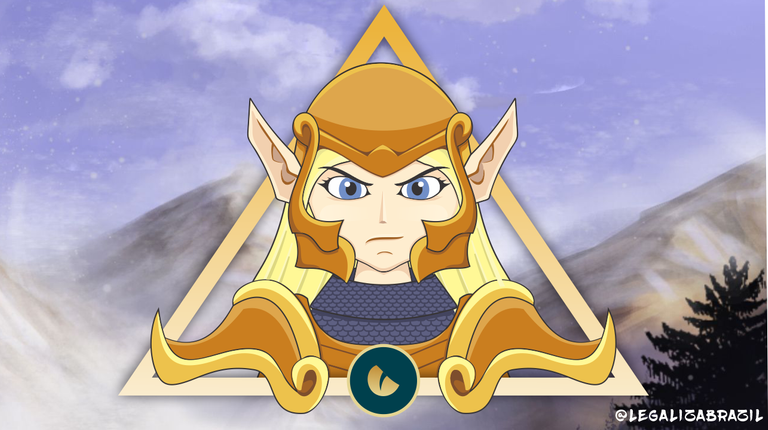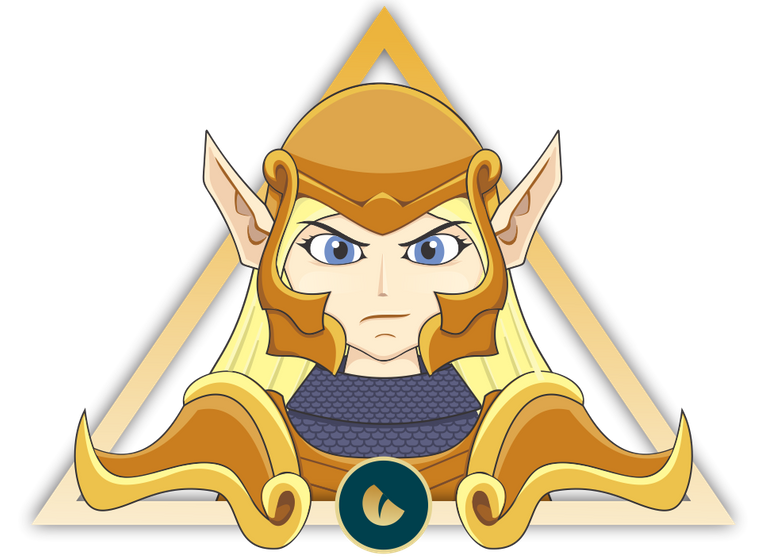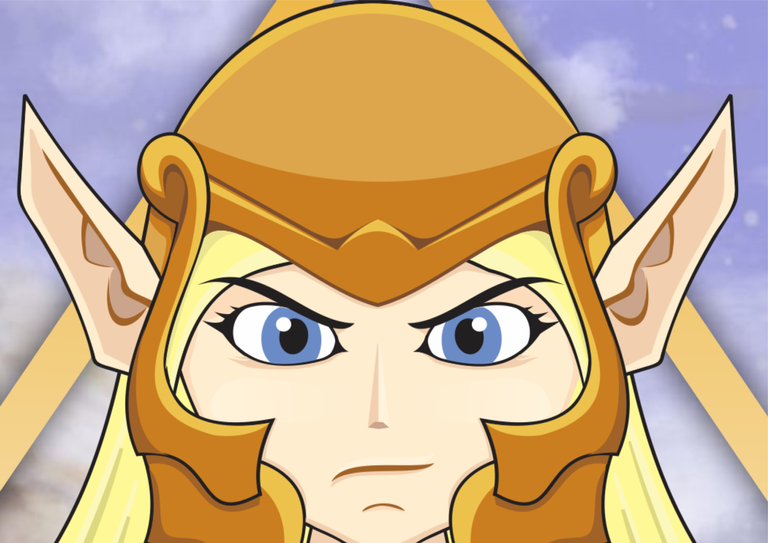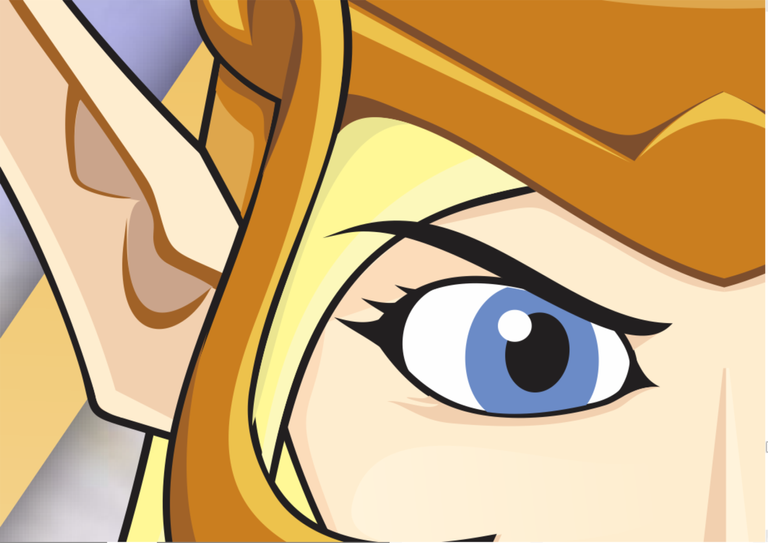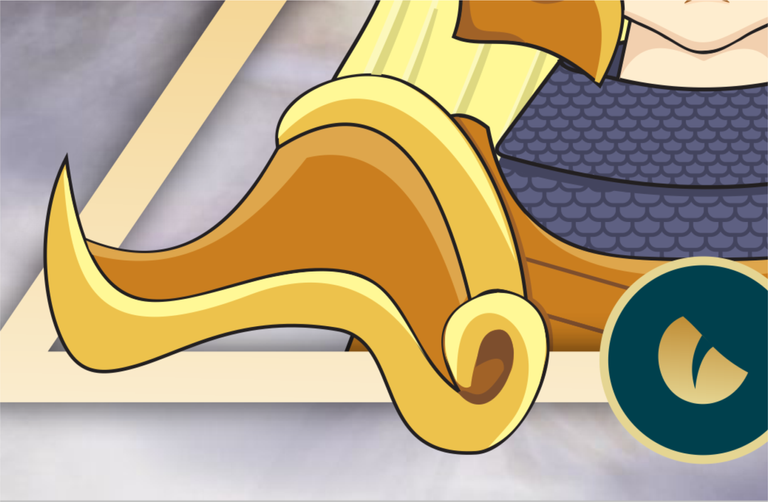 • REFERENCE •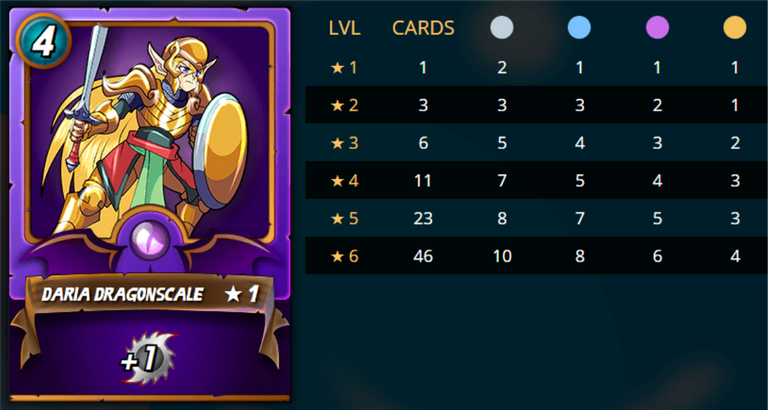 ---
As usual i will show some pics of the creative process.
MATERIALS
Tools: Regular Graffiti Pencil, Mouse
Software: CorelDraw 2020
Img Source: Splinterlands, BackGround
---
First a quick hand draw sketch:
digitized, it's time to start the face and helm vector lines.
As i said in another draws, i always use the "Bézier Tool" to draw with mouse.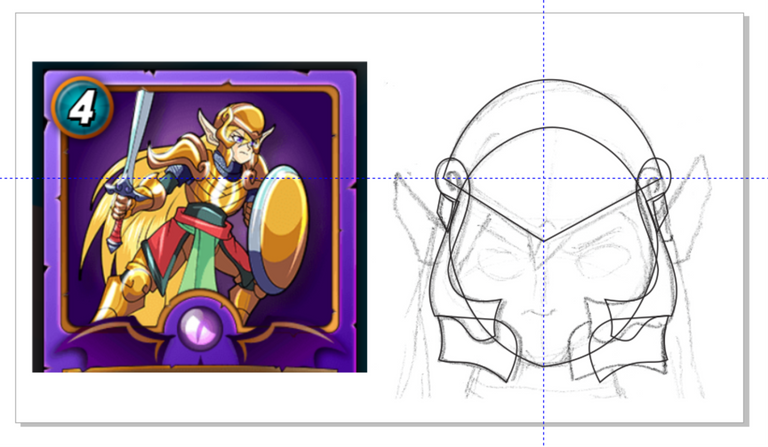 The hardest part of this draw is the helmet being the main object of the draw i started by him, then did the ears and started paint to get a picture of what i was doing.

Once the helmet was done, i started the eyes, mouth and nose and did a painting again.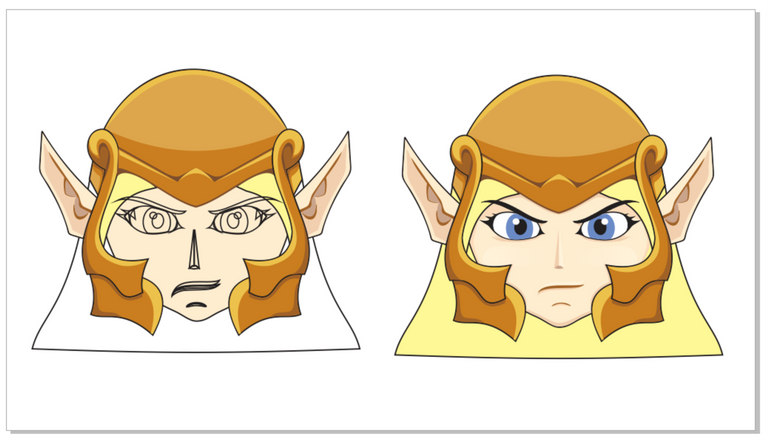 The bust could look hard if you look the vector lines, but to be honest it was easy then i tought.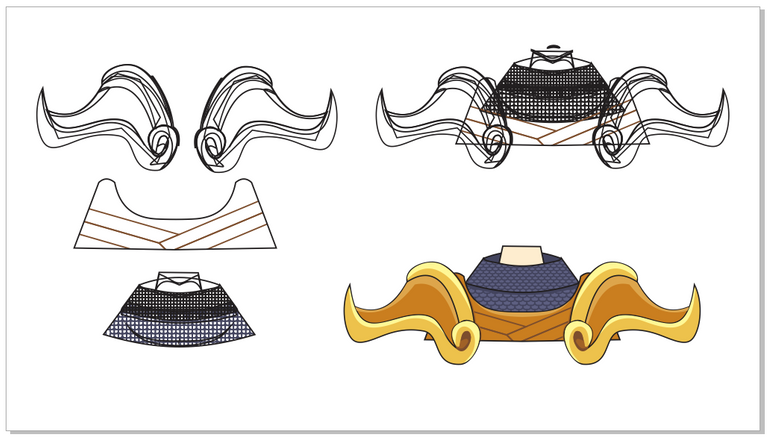 For the BackGround i got a mountain landscape which is the appropriate scenario to our summoner, and also did a triangle and the dragon symbol.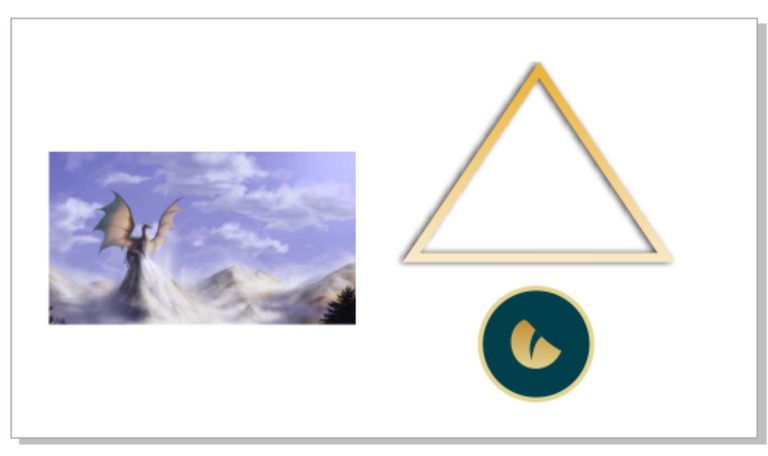 That's it!
Before i forget, i want to say a special thanks to @monster-curator for showing support, if anyone has Staked SPT make sure to delegate him, to empower our community.
---
QUICK MESSAGE

I'm also doing with all my affection a serie for @hashkings, if you want to check out this awesome game take a look at Legaliza's Journey EP#1 - EP#2 - EP#3
Grateful for you support.

Earn Crypto from your content:
• Hive: https://peakd.com/register?ref=legalizabrazil
• Publish0x: https://www.publish0x.com?a=KQe1rlp3aJ
• Read.Cash: https://read.cash/r/legalizabrazil
Play Games and earn Crypto:
• Splinterlands: https://splinterlands.com?ref=legalizabrazil
• RisingStar: https://www.risingstargame.com?referrer=legalizabrazil
Sell/Buy and negotiate NFTs on HiveChain:
• NFT Showroom: https://nftshowroom.com/?r=legalizabrazil
---
---