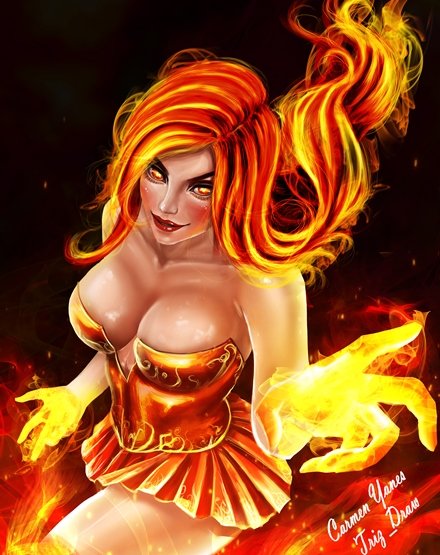 Greetings dear community!!!
I made this illustration to finish it last Saturday so I could participate in the #Splinterlands contest that week, what happened? As a strange thing on Saturday morning the power went out… (WTF: X1000), we were that day for more than 20 hours without light, on Sunday morning my frustration was so great that when the light came I didn't want to finish it and well, also because the contest time had already passed.
Yesterday Tuesday I saw it and I got ready to finish it so I could publish it, I finished my work at night and left to publish it on Wednesday morning… what happened? Winter came (it dawned raining), that's good, for that part I am happy but, the electrical system of Venezuela is over 40 years old, 40 years old that have not put something new and when the beautiful cold gothic sky from the rain arrives PLUFFFF, the power goes out… (SHIT!!!), 12 full hours without light "again". 
Well, I just hope that the electricity is not going to go away any more tonight, I made this design in honor of the card -= Fire Elemental =- of the game, I wanted to do something different but on Saturday I was not very morally emotional and then with all of the light and my frustration I didn't want to change anything and it stayed like that.
Greetings to all, thanks for the continued support, I hope you like this fan art that I made of one of the #Splinterlands cards.

The sketch of this fiery girl I did with some stripes, something not so detailed a little ugly. 🤣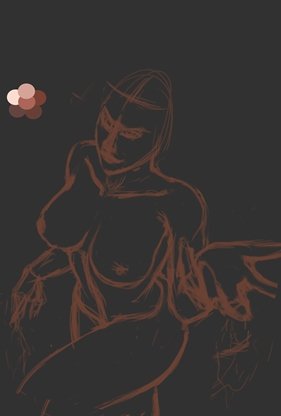 In this step I placed the base colors (subject to change) to get an idea of what it would look like. 😋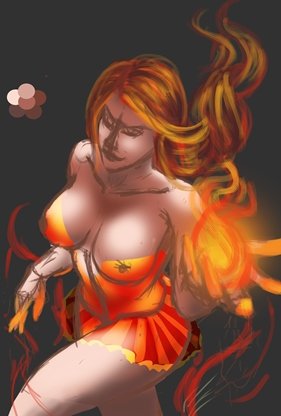 The first thing I detailed was the clothes, I made a slightly short design (I bet @lallo would like it lol 😉). I also did some work on the skin. As I said before I was going to make some changes and you can notice that in this step, the hands do not convince me 🤔, so I changed them. I also added the fiery background. 🔥😆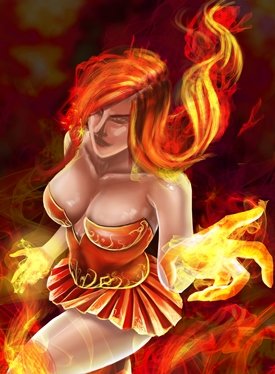 FINAL RESULT
For the end I finally made the face (I almost always leave it for the end☺) fix the clothes a little, there was something that I did not like very much 😆, also detail the part of the breasts, well and other details there, the important thing is that he had his face. 🤗🤗💖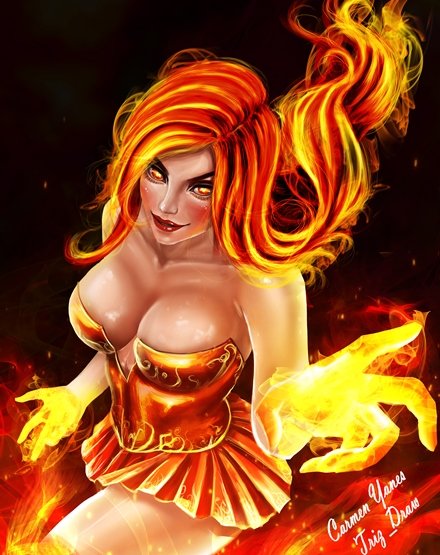 MATERIALS USED:
Laptop
Photoshop
Wacom Bamboo Tablet

Grateful to all of you for seeing and supporting my new work, I would be very happy if you leave me in the comments your opinions and criticisms regarding this style or my work. His criticisms help me to grow and encourage me to work harder to improve my art.

See you soon dear community, thank you for viewing and supporting my publications. 😜

Copyright @yanes94 - All rights reserved.