Spirit of the Forest || Splinterlands Art Contest Week 207
Hello everyone, welcome to my blog this beautiful Thursday!!!! Hope you're doing great and your day/night is going well. My day was quite good and it's night here, I spent some time finishing this piece I started for the splinterlands art contest.
For this week I chose to recreate the spirit of the Forest in my style and I can say I totally enjoyed working on it... The spirit of the Forest is one of the creators of life in splinterlands and nothing happens without her knowing all about it. Isn't that cool? I don't think I want to be her though 😕 I really don't want to know everything that happens, feels like a burden to me🤷🤷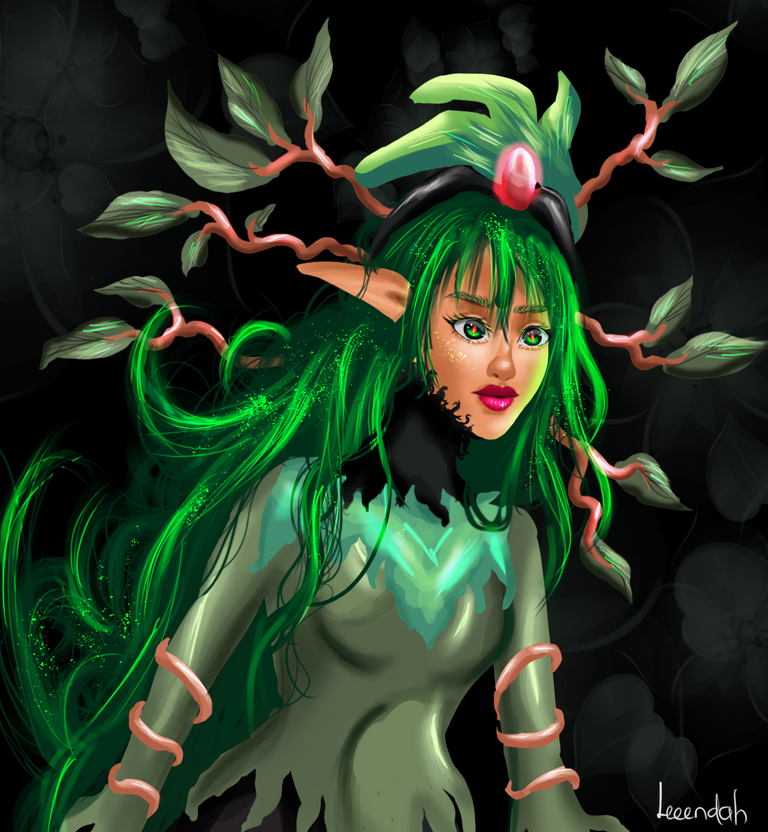 From the safety of the Eldest Tree, deep in the shrouded magic of the Hungry Wood, the Spirit of the Forest lives and grows. She can be summoned to battle by a skilled summoner, but she loves all her children as a good mother should.
---
PROCESS
I really love red sketches and I love how it looks on the black background here. After sketching, I lowered the opacity for the sketch layer and painted base colours for her skin, clothes and hair..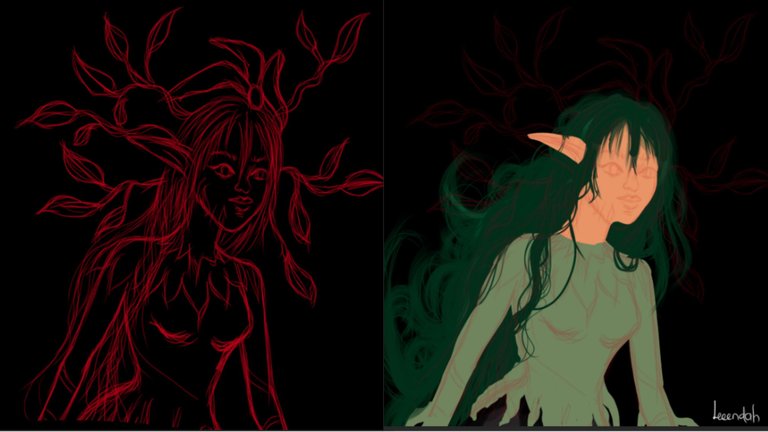 I then moved on to add more details to her clothes, painted her eyes, nose mouth and brows, I used some green colours for her brows and lashes too. Then I added the plant above her head....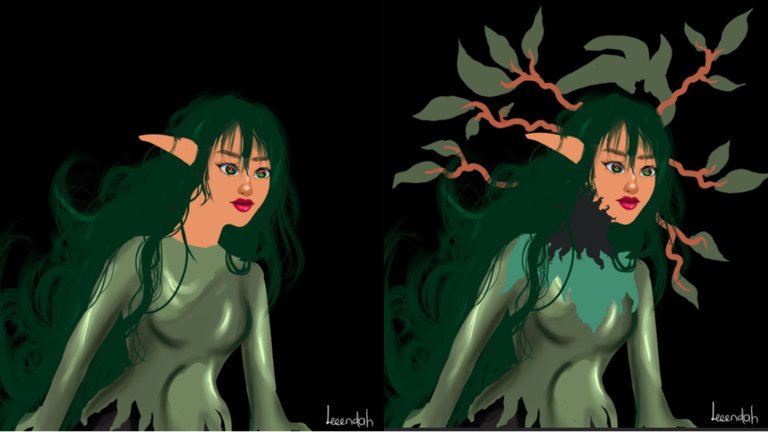 I also used more of the colours from the original art, saves me time too. I added more details on her turtle neck piece and the extra clothes around her shoulders. I then painted the cool jewellery on her head and hands....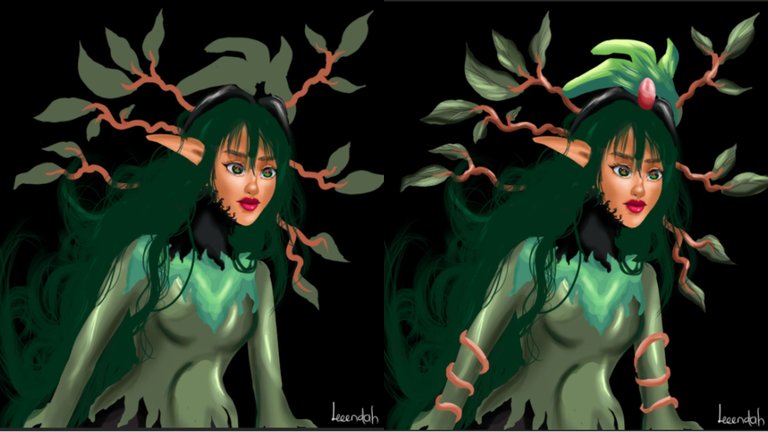 I then painted in more details for her hair and plants, I use to struggle with painting hair but I'm getting better no doubt. I added some green glow to her face,sharper green hair strand to her brows and few speckles around her face and hair to give her that extra sparkly look. I love it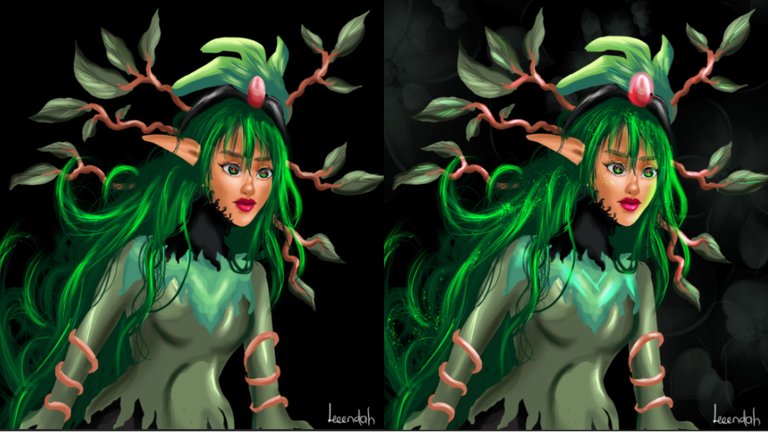 I just added a few flowers to the background and turned down the opacity and this is the final piece.....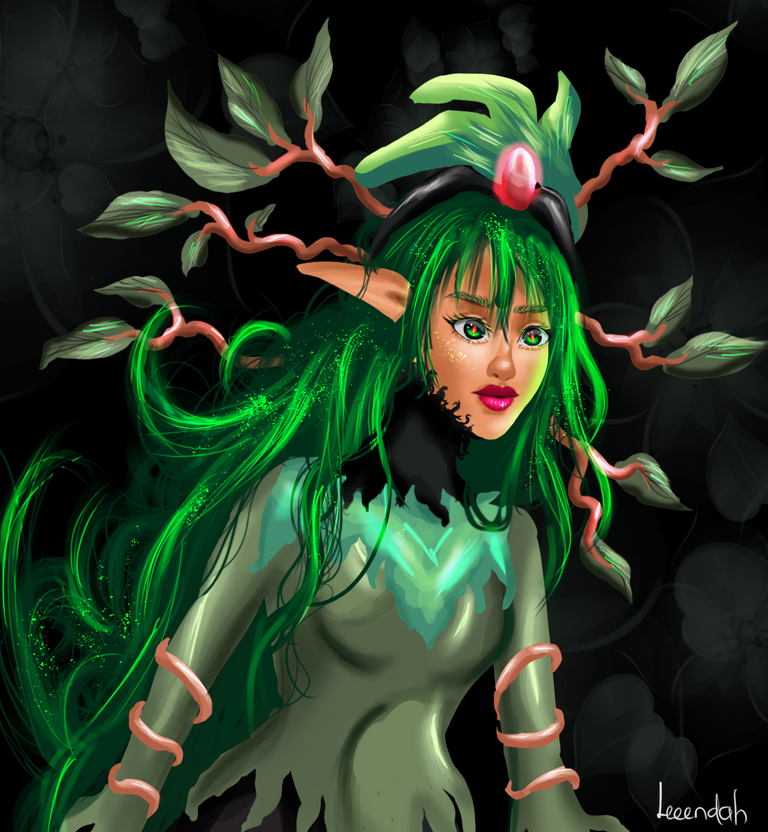 Splinterlands Art vs Mine, I hope you love it as much as I do....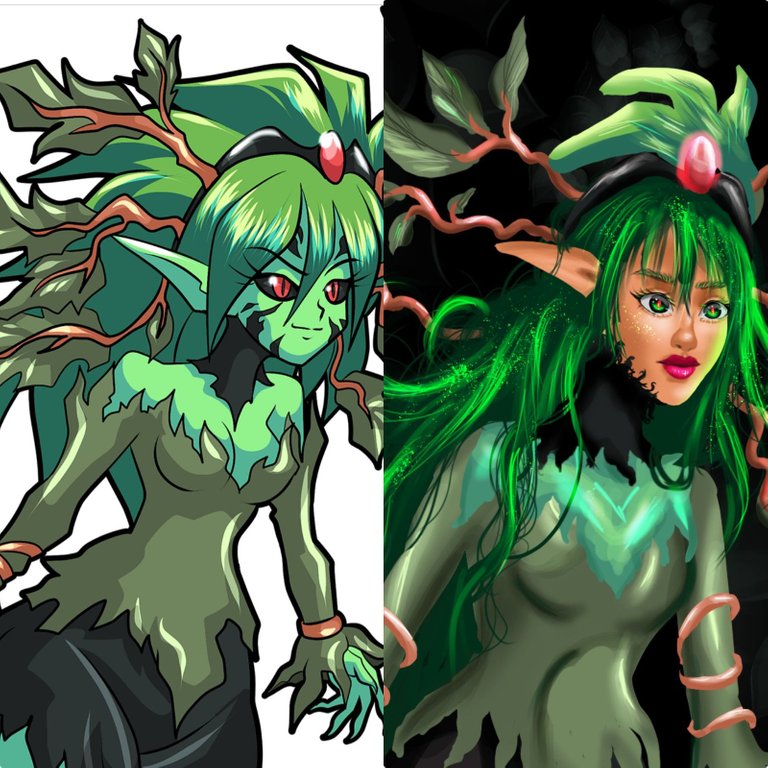 Opensea
Known Origin
Twitter
Instagram
All links
https://linktr.ee/leeendah
Thanks for visiting my blog today, have an amazing day/night....
Cheers 🥂 ❤️
---
---